Spacer matches people who have extra space to those who need it. We will help you find the cheapest storage unit on the market. We also insure up to ten thousand dollars value, via IAG. Many companies list their low price self storage units with us, including National Storage. Spacer helps you find Storage near your residence. So next time you think to ask Google about "storage units near me," don't overlook the extremely well priced Spacer options!
If you own some empty Self Storage space, why not list it on Spacer? We help you find customers interested in renting your space. The sharing economy is only starting its takeoff now. Take advantage of this service and list on Spacer. And remember, it's free to list your space on Spacer!
Tips and Tricks
Not having enough space within your own home to store all your possessions is a little unfortunate, but don't let it get you down! There are plenty of other affordable self-storage units in places close to you that can help you find that extra space. That way, you don't have to worry about selling, giving or throwing away special items. Here are some ideas on how to store and maximise the space that you have rented out for storing your remaining belongings. On the opposite end, if you're thinking of renting out your self-storage unit or space, you might want to think about adding a little extra something to it in order to make it more desirable and useful, whether it be for renters' sakes or your own.
Ceiling Shelves
This might seem a little unorthodox, however it makes the most of the space that you have and provides you with that little extra room for storage. It can even be a simple DIY job! Nail wooden planks to the ceiling and attach wheels to the tops of storage containers, allowing you to slide the boxes in and out of the ceiling planks. It's a brilliant move for when storage room on the ground is no longer an option and you're desperate for a space.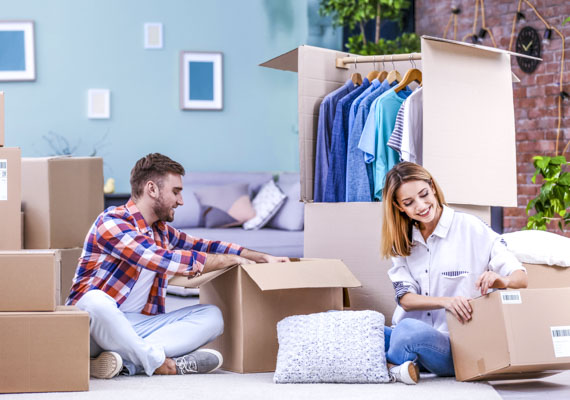 Storage boxes
More commonly used, storage boxes, whether they be clear, opaque, plastic or cardboard, are useful for storing things, especially if you want to compartmentalise. Each box can store a certain something such as appliances, papers or miscellaneous items. They can also be stacked on top of one another so that they can be out of the way and utilise the room in such a way that you don't have to worry about tripping over a stray box.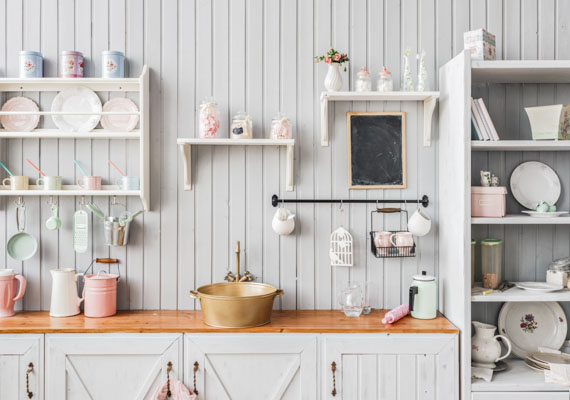 Shelves
Shelves are always a nice touch to store smaller objects and boxes. They can also be used for larger objects such as a bicycle. You can find bike racks that will suspend your bicycle off the ground. Shelves can also store things that you know will be used in the near future, allowing them to be easily accessible.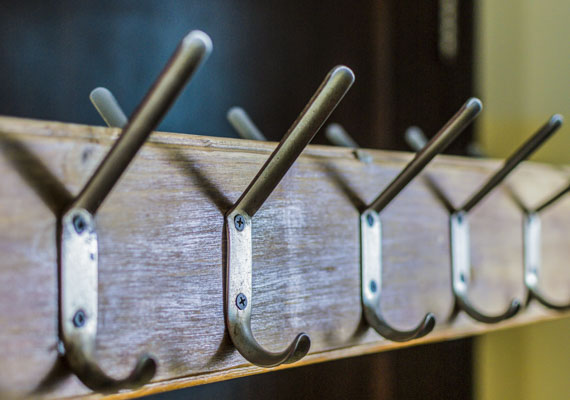 Hooks
Tools and other heavier items can be hung onto hooks in garages and sheds so that you don't have to worry about looking for them through the toolbox when they're hanging on the wall. These hooks can also be used in things like cupboards to store hand towels, cups and even cooking utensils so that they're easily accessible and are out of the way of other cutlery and china. They can also be used around the household for towels, oven mitts, dishwashing gloves, clothes and even pot plants.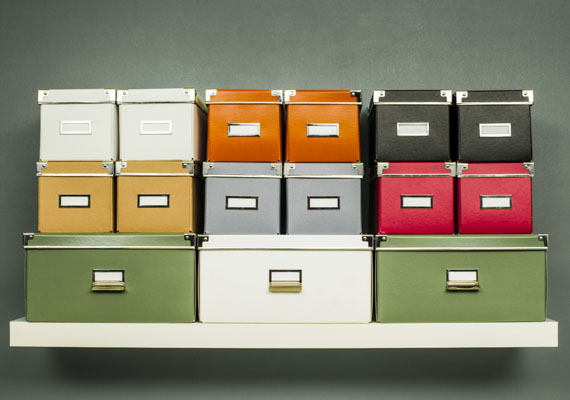 Colour coding
This method isn't just for organising your clothes and documents. This can also apply to storage in your self-storage unit or space. Coloured boxes aren't hard to find, and you can sort your belongings according to use. You could use blue boxes to store tools in, red for cooking and kitchen appliances and yellow for extra linens and bed sheets. You might even use boxes to house smaller things like jewellery and stationery. Colour coding can be very useful, however try not to use too many colours, as it may only serve to further confuse you. To solve this, you can label your boxes in accordance with which colour it represents. That way, you won't have to worry about not being able to match the colour to the use, you can just read the labels and match it to the colours.
When you're looking for a self-storage space to use, try Spacer and find a Host in your local area. Simply find a space that suits your needs and requirements and rent it out for however long you need. Find a space that applies some of these tips to their place or even try some of these tricks on your own spaces and start storing!