If you're a resident of Sydney, we don't have to tell you why this city is amazing. The beaches, the nightlife, the markets, the greenspace. It's no wonder why Sydney consistently makes top ten on livability indexes - not to mention every foreigner's bucket list. But of course, as with any hub of good living, Sydney can be a crowded place. Many of us are struggling to find an apartment large enough to house our books and art supplies and cookware and dog toys and -ahem- large shoe collections. And while we may find ourselves in the midst of the downsize-and-organize movement, that doesn't mean we necessarily want to get rid of half our belongings or pay for an expensive storage space.
That's where Spacer Sydney would love to help you out. We connect Sydney residents with extra space to their space-searching neighbors so that no one has to get rid of their favorite items. There are so many listings on our site that you'll always be able to find the cheapest storage unit right in your neighborhood. The process is super easy, flexible, and safe.
Here's how it works
On our site, you're able to search for a storage unit that will meet all of your needs. We have filters for storage space dimensions, distance from your home, and price. When it comes to the type of space you can choose, there are plenty of options, including storage cages, storage rooms, warehouses, self-storage facilities, attics, basements, sheds, spare rooms, and more. You can also choose whether you want a space that includes CCTV, 24-hour surveillance, or other special security measures like an alarm system or security bars.
Once you've found a listing that you like, you'll be able to book it for the exact dates that you'll need to store your items and chat with the Host to schedule the move-in. If you ever need access to your things, you can contact the Host and arrange a pickup. It's that easy.
All of the payments for the storage unit go through our website so you'll never have to worry about handling the money yourself. Plus, we offer storage insurance with IAG Sharecover of up to $10,000, and a money-back guarantee. That way you can store your items stress-free.
How about being a Host?
If you're one of those lucky space-having Sydney residents, why not lease that extra room for a bit of extra money? It's completely free to list your storage space on our site, and we make it a point to give you control over the entire process.
Here's how it works. You make a listing on our site, complete with dimensions and pictures. You set the price, or, if you're not sure what your space is worth, we can help you to find the right price with our price calculator. If you're looking to make even more money out of your space, you might consider installing extra security measures like CCTV.
Once your profile is live on our site, potential Renters will request to book your space. You can reject or accept any potential Renter you like - after all, we don't want you to have to change your life just because a Renter is requesting to move in right in the middle of your upcoming vacation.
When you do accept a Renter, you'll chat with them to find the best time to move in, and again when they're ready to move out. When the booking is completed, we'll help you find a new Renter.
A few extra tips
As you're getting ready to store your items with Spacer Sydney storage unit, here are a few ways to make the process go much smoother:
1. As a renter:
- Make sure you give yourself plenty of time to pack before the move in date. You'll start paying for that space when your reservation starts, and your Host will really appreciate if you can stick to the original time schedule.

- Have your items well-packaged. Not only does this cut down on accidental damages, but it will be greatly appreciated by your Host, especially if you're renting out a portion of their home.
2. As a Host:
- Make yourself available. Remember, Renters are trusting their well-loved items with a stranger, and it will lower their anxiety greatly if you make communication easy.
We're available by phone seven days a week if you have any questions at all. So get connected and start sharing space today!
Spacer allows hosts (those with space) and renters (those who need space) to benefit from each other in a major way. As we all know, Sydney is a busy place, so getting quick, efficient and affordable service is of the utmost importance. As the city grows, the amount of free storage space available dwindles, with even parking becoming a nightmare. With the help of Spacer, you can find a safe and cost-effective way to store or park your valuables, without the gigantic price tag. If you have extra storage space in your home, why not rent it out and earn an income? Whether it is an empty room, attic, garage, driveway, shed, storage unit or backyard, someone is always looking for extra storage space. With the help of Spacer, you can find or store cars, caravans, boats and furniture in all shapes and sizes of self storage spaces in the Sydney CBD, New South Wales, Eastern Suburbs, North Shore, Inner West, Parramatta, St George and Sutherland areas.
Known for its iconic Sydney Opera House throughout the world, Sydney is indeed a famous metropolitan city in Australia. Sydney makes for one of the most famous summer vacation spots in the world because of its tranquil blue beaches and sunny skies. It is the largest cosmopolitan city in Australia with an estimated population was 5,029,768 as per the 2016 Census. Other landmarks and attractions worth visiting in Sydney include Sydney Harbor Bridge, Art Gallery of NSW, Chinatown, Australian National Maritime Museum, Taronga Zoo, and the Sydney Observatory. The immigration from countries such as Italy, Greece, Thailand, Vietnam and India in the recent years has made Sydney a paradise for every foodie. There are a number of specialty restaurants with diverse cuisines on offer. Pocket friendly eateries, fine dining restaurants, peaceful parks, hip nightlife, exquisite beaches and beautiful people create one of the best cities to live in.
Exploring Sydney
Sydney is also a gastronomical adventure with flavors from a multitude of cultures. The train is generally the best way to get around while buses will get you to closer to residential areas that trains can't. You can also take the ferry to better see and appreciate the harbour. In Sydney, the thrilling activities attract local visitors and foreign tourists all year round.
Sydney Opera House
The Sydney Opera House is undeniably striking and unique. It is one of the more attractive infrastructures on the planet. Seeing such a recognisable structure for the first time is always an exciting experience. The inside the Opera House is almost as interesting as the exterior, and the same can be said for the shows held here.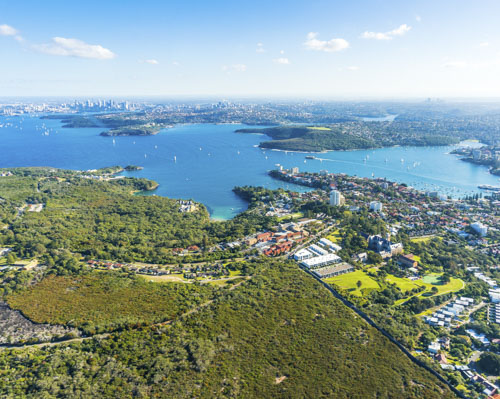 Sydney Harbour National Parking
Spread out around the Sydney Harbour National Park. The park offers a widely varied set of experiences such as swimming, going on a picnic and bushwalking along the spectacular foreshore or visiting harbour islands by ferry. It incorporates picturesque islands, secluded beaches, ancient rock art, lighthouses, untouched headlands and pockets of native bush.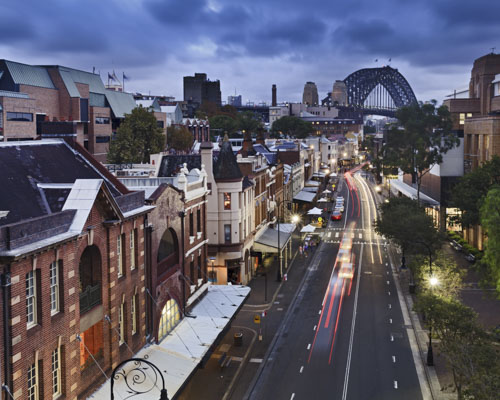 The Rocks
Trace Australia's history through Sydney's most historic precinct known as The Rocks. It all began here in the town along the shores, right underneath the Harbour Bridge. It's atmospheric laneways lined with historic sandstone buildings, cobblestone streets and monuments adds to its old-world heritage.
How does Spacer work for renters?
No matter where you are, we can find a long term parking spot near you. Here are just some of the locations where you can find cheap parking through Spacer to make your life easier: Alexandria, Artarmon, Bondi, Botany, Bronte, Chatswood, Chippendale, Clovelly, Coogee, Darlinghurst, Eastern Suburbs, Hurstville, Kogarah, Leichhardt, Macquarie Park, Manly, Maroubra, Mascot, North Ryde, North Sydney, Parramatta, Pyrmont, Randwick, Sydney, Inner West, the Inner City, the North Shore and Waterloo... and the list keeps growing every day! Choose from options such as self-storage units, storage cages, garages, basements and even business storage options. You can choose spaces which have easy access and additional features that provide an extra layer of security for your stored items. If you're looking for furniture storage, Spacer can help you find a space that fits with what you need in a space. If something happens to your things while in storage, Spacer offers storage insurance of up to $10,000 so that any damages are covered.
Don't worry about circling the block numerous times in the attempt to find a parking space close to where you need to be. Spacer hosts offer renters affordable pricing per month so that you can store and park with ease and little fuss.
How does Spacer work for hosts?
Want to lease your garage for extra income? You can in three easy steps and it's free!

1. Create a listing describing the size, type and access you want to provide.
2. Upload photographs of your unused area.
3. Set the price, and state the conditions. You make the rules, you are in control.
As a Sydney parking host, you can make some extra cash short term with little effort, and in the long term, you could earn up to $4,800 a year renting out your garage or any other storage facilities you might have. Once you're all set up, review prospective renters, accept or reject rental offers as you choose. Agree to a move-in date, then sit back and watch your monthly income roll in! We thoroughly vet all users who need parking in Sydney to ensure your safety. Aside from garages, you can also list anything from your carport, driveway, carpark, shed, attic, spare bedrooms or even yard space. Vehicle storage is quite a popular course of action, as is options such as self-storage units, cages and storage containers. Additions such as CCTV, passcode protection and surveillance can add value to your space as this may be what a renter is looking for to fulfil their storage needs. Create a quick and sustainable income stream for you whilst providing a much-needed service to the Sydney parking community. What are you waiting for? Click on at the top of this page, and start space sharing today! We will also be more than happy to help you over the phone. Just give us a call at 1300 500 538
Lease My Space