Spacer allows hosts (those with space) and renters (those who need space) to benefit from each other in a major way. As we all know, Sydney is a busy place, so getting quick, efficient and affordable service is of the utmost importance. As the city grows, the amount of free storage space available dwindles, with even parking becoming a nightmare. With the help of Spacer, you can find a safe and cost-effective way to store or park your valuables, without the gigantic price tag. If you have extra storage space in your home, why not rent it out and earn an income? Whether it is an empty room, attic, garage, driveway, shed, storage unit or backyard, someone is always looking for extra storage space. With the help of Spacer, you can find or store cars, caravans, boats and furniture in all shapes and sizes of self storage spaces in the Sydney CBD, New South Wales, Eastern Suburbs, North Shore, Inner West, Parramatta, St George and Sutherland areas.
Known for its iconic Sydney Opera House throughout the world, Sydney is indeed a famous metropolitan city in Australia. Sydney makes for one of the most famous summer vacation spots in the world because of its tranquil blue beaches and sunny skies. It is the largest cosmopolitan city in Australia with an estimated population was 5,029,768 as per the 2016 Census. Other landmarks and attractions worth visiting in Sydney include Sydney Harbor Bridge, Art Gallery of NSW, Chinatown, Australian National Maritime Museum, Taronga Zoo, and the Sydney Observatory. The immigration from countries such as Italy, Greece, Thailand, Vietnam and India in the recent years has made Sydney a paradise for every foodie. There are a number of specialty restaurants with diverse cuisines on offer. Pocket friendly eateries, fine dining restaurants, peaceful parks, hip nightlife, exquisite beaches and beautiful people create one of the best cities to live in.
Exploring Sydney
Sydney is also a gastronomical adventure with flavors from a multitude of cultures. The train is generally the best way to get around while buses will get you to closer to residential areas that trains can't. You can also take the ferry to better see and appreciate the harbour. In Sydney, the thrilling activities attract local visitors and foreign tourists all year round.
Sydney Opera House
The Sydney Opera House is undeniably striking and unique. It is one of the more attractive infrastructures on the planet. Seeing such a recognisable structure for the first time is always an exciting experience. The inside the Opera House is almost as interesting as the exterior, and the same can be said for the shows held here.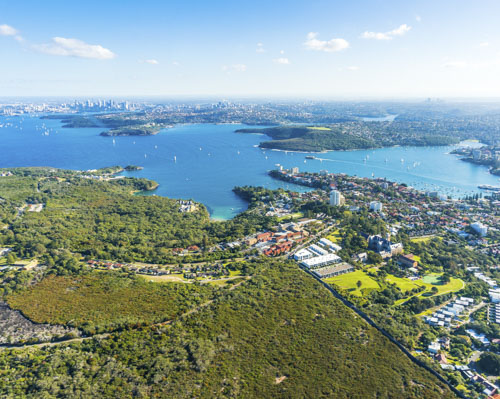 Sydney Harbour National Parking
Spread out around the Sydney Harbour National Park. The park offers a widely varied set of experiences such as swimming, going on a picnic and bushwalking along the spectacular foreshore or visiting harbour islands by ferry. It incorporates picturesque islands, secluded beaches, ancient rock art, lighthouses, untouched headlands and pockets of native bush.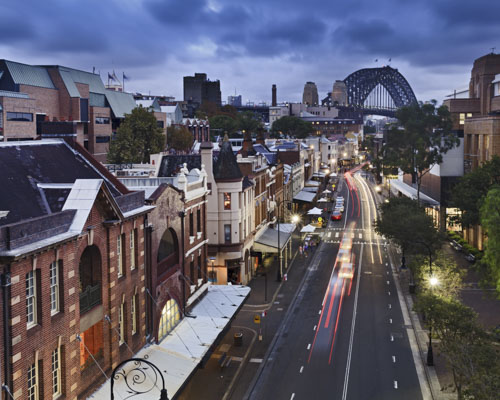 The Rocks
Trace Australia's history through Sydney's most historic precinct known as The Rocks. It all began here in the town along the shores, right underneath the Harbour Bridge. It's atmospheric laneways lined with historic sandstone buildings, cobblestone streets and monuments adds to its old-world heritage.
Storage in Sydney
Despite being one of the most expensive cities in the world, Sydney ranked tenth in the world in terms of quality of living according to the 2014 Mercer Quality of Living Survey, making it one of the most livable cities. Sydney has an advanced market economy with strengths in finance, manufacturing and tourism. It is also home to the University of Sydney, Australia's first university and is regarded as one of the world's leading universities. Located on Australia's east coast, the metropolis surrounds the world's largest natural harbour and sprawls about 70 km on its periphery towards the Blue Mountains to the west, Hawkesbury to the north and Macarthur to the south. Sydney is made up of 658 suburbs, 40 local government areas and 15 contiguous regions. This state capital of New South Wales is the most populous city in Australia and Oceania, with an estimated population of 5,029,768 as per the 2016 Census.
Sydney real estate prices are some of the most expensive in the world, surpassing both New York City and Paris. Over the past 25 years, the number of detached homes in the city has dropped from 68 percent to 55 percent. Demand for residential units due to affordability and space conservation is rising, particularly in the CBD. An apartment used to be for people who couldn't afford a traditional detached house, for industrial workers, for older couples who don't need as much space or students. But nowadays, apartment living has become the residence of choice by small and often young families downsizing and moving into Sydney due to the proximity to employment, education, transportation and housing affordability. These families are also called 'vertical families'. Most vertical families choose to live in the Sydney suburbs such as Alexandria', Bondi, Botany, Dee Why, Hornsby, Hurstville, Kogarah, Marrickville, North Sydney, Sydney Olympic Park, Strathfield, Parramatta, Chatswood, Surry Hills, Pyrmont and Sydney CBD.
Spacer sees the growing demand for storage space as the number of apartment dwellers increases. But instead of creating a whole new facility for storage, Spacer utilizes unused existing storage spaces in the community. Spacer helps connect people who have extra storage spaces to the people who need it. It builds a safe and affordable sharing community that aims to provide opportunities to earn extra money from unused spaces and big savings to potential renters all at the same time. Let Spacer help you find a storage solution and make your city-living dream come true for you and your family. Join the happy community of hosts and renters and be a certified 'Sydneysider' without having to worry about storage space.
How does Spacer work for renters?
No matter where you are, we can find a long term parking spot near you. Here are just some of the locations where you can find cheap parking through Spacer to make your life easier: Alexandria, Artarmon, Bondi, Botany, Bronte, Chatswood, Chippendale, Clovelly, Coogee, Darlinghurst, Eastern Suburbs, Hurstville, Kogarah, Leichhardt, Macquarie Park, Manly, Maroubra, Mascot, North Ryde, North Sydney, Parramatta, Pyrmont, Randwick, Sydney, Inner West, the Inner City, the North Shore and Waterloo... and the list keeps growing every day! Choose from options such as self-storage units, storage cages, garages, basements and even business storage options. You can choose spaces which have easy access and additional features that provide an extra layer of security for your stored items. If you're looking for furniture storage, Spacer can help you find a space that fits with what you need in a space. If something happens to your things while in storage, Spacer offers storage insurance of up to $10,000 so that any damages are covered.
Don't worry about circling the block numerous times in the attempt to find a parking space close to where you need to be. Spacer hosts offer renters affordable pricing per month so that you can store and park with ease and little fuss.
How does Spacer work for hosts?
Want to lease your garage for extra income? You can in three easy steps and it's free!

1. Create a listing describing the size, type and access you want to provide.
2. Upload photographs of your unused area.
3. Set the price, and state the conditions. You make the rules, you are in control.
As a Sydney parking host, you can make some extra cash short term with little effort, and in the long term, you could earn up to $4,800 a year renting out your garage or any other storage facilities you might have. Once you're all set up, review prospective renters, accept or reject rental offers as you choose. Agree to a move-in date, then sit back and watch your monthly income roll in! We thoroughly vet all users who need parking in Sydney to ensure your safety. Aside from garages, you can also list anything from your carport, driveway, carpark, shed, attic, spare bedrooms or even yard space. Vehicle storage is quite a popular course of action, as is options such as self-storage units, cages and storage containers. Additions such as CCTV, passcode protection and surveillance can add value to your space as this may be what a renter is looking for to fulfil their storage needs. Create a quick and sustainable income stream for you whilst providing a much-needed service to the Sydney parking community. What are you waiting for? Click on at the top of this page, and start space sharing today! We will also be more than happy to help you over the phone. Just give us a call at 1300 500 538
Lease My Space