Sydney international airport parking has to accommodate a staggering number of visitors each year. So, it's not surprising that there are so many airport parking options available to travelers. That's great news, of course, if you're looking for long-term parking for your next trip. With so many options, you're bound to find a secure parking space close to your terminal. And, you won't have to devote half of your holiday money on the perfect parking space, either.
Let's review some of the options so that you can book your parking space for your upcoming trip as soon as possible!
Option One: Sydney Airport Parking
The most obvious parking solution is to simply park your car at the airport.
If you're flying domestic, you have the choice between P3 and the Blu Emu. P3 is a multi-storey car park is located 8 minutes walking from Domestic Terminals 2 and 3, and they offer discounted rates for daily parking. One week in P3 will cost between $170 and $190 depending on how far in advance you book a space. One month of parking will give you a slightly better rate of between $480 and $550.
The Blu Emu is a budget-friendly car park, which is a 15 minute bus ride from the domestic terminal. The weekly rate here is between $120 and $140, and monthly rates range between $230 and $330. Keep in mind that you may not find covered parking with this option.
For international flights, on the other hand, you can still park at Blu Emu, but there's no direct shuttle service from this car park to the international terminal. Instead, you'll have to take the shuttle to the domestic terminal and then take the terminal transfer bus.
The other option for international flights is P7. For general parking in this car park, you'll be a 5 minute walk from the terminal. Weekly rates go for around $230, with monthly rates of between $400 and $480. Another option is to book Guaranteed Space International which is more expensive, but won't have you driving around looking for a spot on the day of your flight.
Option Two: Offsite Parking Companies
There are a couple of options very close to the airport that offer slightly more affordable parking spots. It's a bit less convenient, but many will offer a shuttle service to the airport terminals.
Airport Express Car Parking, for instance, offers uncovered long-term parking for about $140 per week or $350 per month. This parking option is located 400m from Sydney International Airport.
Park on King is another option that is located just over a kilometre away from the airport. Their weekly rates start at $150, with monthly rates starting at $400.
One thing to keep in mind about these parking options is that they may have specific hours for entry and pickup.
Option Three: Spacer
Spacer offers plenty of long-term parking options in the neighbourhoods surrounding Sydney International. In fact, you can find over 200 parking spaces in Wolli Creek, Mascot and Botany. With that many options, you'll be able to find the perfect location regardless of whether you're taking an international or domestic flight.
So, how do the prices compare? Well, for what is generally a weekly rate at other airport parking options, you can pay for the entire month for a car park with Spacer. You can find monthly parking prices in any of these three neighborhoods starting at around $130!
You'll be able to find covered parking spaces with security for much cheaper than any of the other parking options around the airport. And, because you'll book the space and coordinate with the owner directly, you won't have the stress of trying to find a parking spot on the day of your flight. Your space is reserved for you.
Book your airport parking with Spacer, today!
Spacer takes care of all of the hassle of parking at the airport. All payments go through our website and communication with the Host is easy.
Traveling is stressful enough without having to worry about parking. So book a spot for your upcoming trip with Spacer!
Looking for long term parking near Sydney International Airport that's affordable and secure? Then look no further! Secure, affordable and long-term Sydney airport parking is possible through Spacer - Australia's premier peer-to-peer marketplace that connects people with space, to people who need space. Say goodbye to expensive airport parking rates and parking fines! Whether you are going to the international airport or domestic airport we have parking spaces that will suit you.
Spacer takes all the stress out of looking for parking space near the airport by setting you up with affordable private parking. Say goodbye to your Sydney airport parking woes!
How to Get to Sydney Airport
Getting to Sydney Airport, also known as Kingsford Smith or Mascot Airport, is easier than many other cities as it is strategically located close to the city centre. It is therefore easy to access via public transport. Operational between 5am and midnight every day of the week, trains and buses can take you directly to the Domestic and International Airport. Catch either the Route 400 bus and or the T8 Airport South Trainline, which you can catch from Wynyard, Town Hall or Central Station.
Terminal 1 serves International Flights while Terminals 2 and 3 serve domestic flights.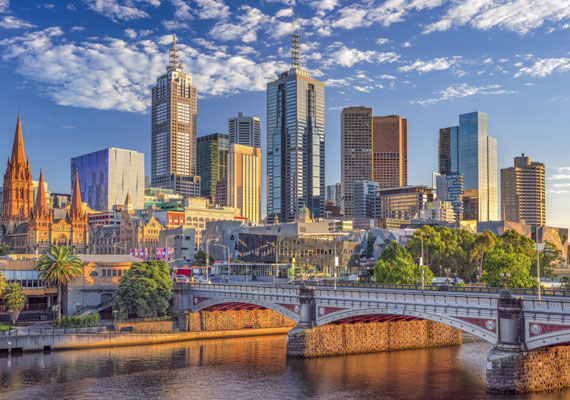 Parking near the Domestic Terminal
Coming from Mona Vale, Manly Beach, Dee Why, and French Forest, which are suburbs north of Sydney Airport and Dover Heights (northeast), you will pass the Domestic Terminal. There are three parking areas named P1, P2, P3, Blue Emu, and GS. P1 and P2 are for short trips and short-term parking while P3 is for long-term parking. The Blue Emu is an open, shaded parking area designed for budget domestic travel while GS refers to a guaranteed space for exclusive parking. P1 and P2 offer multi-story parking. Monthly parking rates start at $633 and up to $855.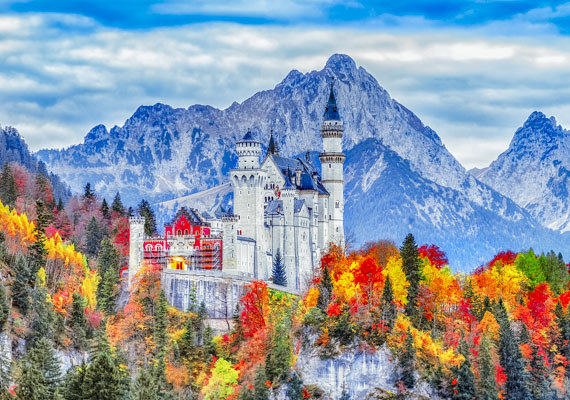 Parking near the International Terminal
If you are from Glenbrook, Bardwell Park side, and other suburban areas west of Sydney Airport, you will first pass by the International Airport and its parking areas. An open area car park (P9) runs beside Cooks River Avenue and is beside the multi-storey car park P7, which is adjacent to GS or guaranteed space for parking. Parking, however, is costly. International Terminal long-term parking can cost anywhere between $600 and $730 for a month.
How Spacer Works
Spacer serves as a marketplace for space, allowing locals to rent their space to motorists in need of parking. As a renter, you just need to sign up, search for parking space, and book it. At Spacer, we accommodate for long-term parking for airport staff or extended vacations. Monthly rates start at $237.20, saving you up to $400 from traditional parking options. For all your short-term airport parking needs, visit Parkhound.
On the other hand, if you are a garage owner, you can earn passive income from renting out your unused garage. Sign up for free and have your space listed.
How does Spacer work for renters?
No matter where you are, we can find a long term parking spot near you. Here are just some of the locations where you can findcheap parkingthrough Spacer to make your life easier:Alexandria, Artarmon, Bondi, Botany, Bronte, Chatswood, Chippendale, Clovelly, Coogee, Darlinghurst, Eastern Suburbs, Hurstville, Kogarah, Leichhardt, Macquarie Park, Manly, Maroubra, Mascot, North Ryde, North Sydney, Parramatta, Pyrmont, Randwick, Sydney, the Inner West, the North Shore and Waterloo... and the list keeps growing every day!Got a spare garage or parking space that you could lease? As aSydney parkinghost, you can make some extra cash each month with little effort. You could earn up to $4,800 a year renting out your garage. It's passive income at its best! Here are the details
How does Spacer work for hosts?
Want to lease your garage for extra income? You can in three easy steps and it's free!

1. Create a listing describing the size, type and access you want to provide.
2. Upload photographs of your unused area.
3. Set the price, and state the conditions. You make the rules, you are in control. Once you're all set up, review prospective renters, accept or reject rental offers as you choose. Agree to a move-in date, then sit back and watch your monthly income roll in! We thoroughly vet all users who need parking in Sydney to ensure your safety. Aside from garages, you can also list anything from your carport, driveway, carpark, shed, attic, spare bedrooms or even yard space. Create a quick and sustainable income stream for you whilst providing a much-needed service to theSydney parkingcommunity. What are you waiting for? Click on at the top of this page, and start space sharing today!We will also be more than happy to help you over the phone. Just give us a call at 1300 500 538
Lease My Space