Warehouses are large commercial buildings where you can store your goods, whether it be for personal belongings that are just too large to be stored at home or inventory for businesses. If you're thinking about storing away any goods or larger items such as pallets, you might want to consider storing with a warehouse, where your items will be secure.
Warehouse Storage - Tips, Tricks and Ideas
As warehouses are so large, your items might be stored with others belonging to other parties. However, if you've got a large amount to store, it's possible to rent a small warehouse for your items. The main materials that are traditionally stored in warehouses include packing materials, spare parts and other raw materials. Find out which warehouse storage methods suits your particular needs.
Pallet Racking
This is one of the most common ways of storing within a warehouse. Inventory gets loaded onto pallets, usually by forklifts, and placed onto shelves until you need them again. They've been integrated into the modern storage structure and have become an essential tool used in warehouse storage. There are various forms of pallet racking that are utilised by warehouses and cater to more specific needs of the items being stored. For more delicate, uncommonly shaped items or if you just have any specific requirements that you need your pallet to meet, there are warehouses that do custom pallet racking. This also works the other way around, when you need pallet storage within a warehouse.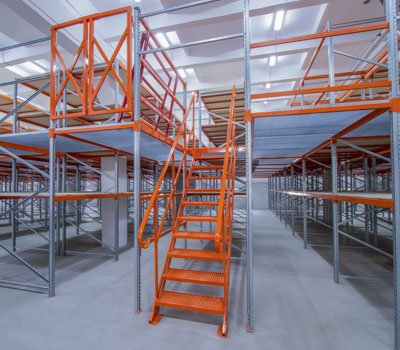 Mezzanine
The mezzanine is an intermediate level within a building and is accessible from the level below it. This can create more floor space, especially if the level has a particularly high ceiling. In warehouses, these are usually semi-permanent structures that are able to be disassembled and reassembled whenever and wherever needed. Some of these are even made from reinforced steel so that they're safe for commercial use and selling. Some warehouses even put offices on these mezzanine levels, away from the stored goods.
Container Storage
There are some warehouse spaces that are large enough to store numerous storage containers, as businesses in particular generally use these for storing their merchandise and goods. However, if the warehouse you're looking at isn't able to store the storage containers, it might allow you to store it on the premises. Warehouses sometimes allow for storage containers to use some of its outside space or loading docks for container storage so that you'll be able to store it someplace safe and secure.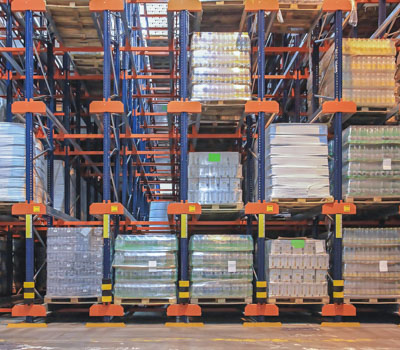 Automated Storage and Retrieval Systems (AS/RS)
Like the name suggests, AS/RS is a machine that automatically stores your items and retrieves your storage boxes from their shelves or resting places when you need access to them. Since machines are expensive, these machines usually operate where high volume demands extra measures being taken in and out of the warehouse facility. These machines will also operate with standard volume loads, however they are also deal with non-standard loads if the warehouse it operates in requires it. With standard loads, the items that you store are able to fit into a standard cube or box that the machine can then pick up and move to its designated storage space. There are a few AS/RS systems that are more commonly used depending on what your items are and your preferences.
Vertical Lift Module (VLM)
VLMs are built as high as the rooms they exist in. When you request access to a specific module or box, whether it be by typing a serial number into it or box number, upon when the extractor will travel upwards until it reaches and retrieves your tray. They can also be integrated into an already existing system, unlike a lot of the more larger AS/RS systems and do a range of applications including order picking, parts handling and inventory storage. Since they operate with high columns, they save space and there is a larger picking accuracy due to them being operated according to what you type onto the system.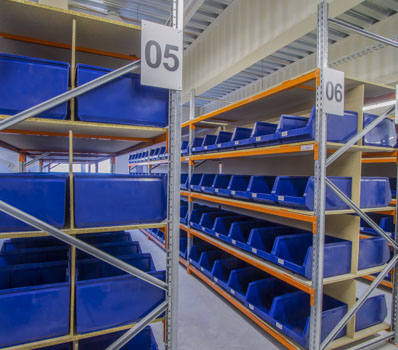 Shelving Systems
Shelving systems are used in warehouse storage and commercial use. Shelving systems are usually used for more lightweight goods and parts. For warehouse storage, one of the most common ways to shelve goods is high rise shelving. This is very useful because you are utilising the space available from the floor all the way up to the ceiling. These structures are also quite strong, being to more than 4500 kg per shelf frame.
Horizontal Carousels
These systems operate around an oval track upon which bins and storage boxes are placed around. The operator will put in serial numbers for the bins of storage, which the machine will pick it up via the shortest route it can go. Each carousel can rotate when after it's picked from, so multiple pickings can occur in a fraction of the time it takes for more traditional means of picking. Operators don't even have to move from their position because the carousels can be operated in such a way that the carousel can be delivered to the person directly to where they're standing in the warehouse.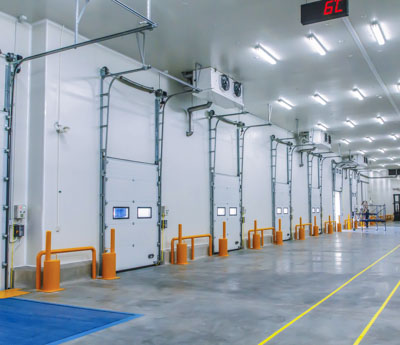 Cold Warehouse Storage
If you've got fresh produce and goods that you might need to store, cool warehouses can help solve that problem. In the climate controlled storage, agricultural produce will be able to be stored without the risks of rotting and any sprouting. Warehouse cool rooms are usually kept at a -25 degrees Celsius temperature due to most perishable goods being required to be at that temperature. Ammonia compressors are one of the more commonly used in warehouses to assist with keeping the warehouse temperature controlled. They are cheap and help to vaporise any moisture in the air. However, these compressors have to be insulated so that any harmful chemicals that can come from these compressors won't affect the storage facility.
If you're thinking about storing a high volume of goods and produce, Spacer has the space for you. You have your pick of storage options close to your local business area to allow for convenience. Simply check out the listings in the area and get in touch with a host that suits the needs of your business and your storage. Talk to your host if you have any specific requirements that need to be addressed and house your work wares in the space that suits you.