Melbourne is the most populous city in Victoria and the second most populous city in Australia. This means free space is hard to come by. With Spacer, hosts can rent out their extra storage space, and renters can store their valuables in a safe and convenient location close to home. Spacer is all about private and safe self-storage. Hosts will make their spare driveways, garages, attics, bedrooms or backyards available for renters looking to store their cars, caravans, boats, furniture and more for the short or long term in the Melbourne area. There is no limit to the storage space you can rent. You can even build an extra storage space (like a backyard shed) and earn some extra money. What are you waiting for? Lease your space or store your goods with Spacer today.
Melbourne is considered to be Victoria's most liveable city, with an exciting mix of art galleries, packed sports calendar, diverse culture and world-class dining. Beyond the city limits, Melbourne offers spectacular wilderness and great food and wine experiences. Opportunities to explore are endless, with the natural landscapes both on the coast and inland.
Head down the many narrow laneways in Melbourne to find hidden restaurants and bold street art. Lined by hole-in-the-wall cafes, like those in Rome, these laneways offer not just a variety of food experiences, topped with buskers and street art, but a long colourful history carved into every old buildings and alleys. Six of the best Melbourne's laneways are Centre Place, Hosier Lane, AC/DC Lane, Tattersalls Lane, Meyers Place and Hardware Lane - all of which offers a variety of cuisines, shops and entertainment.
Exploring Melbourne
Melbourne's public transport system has great coverage for the central parts of the town. Though, bringing a car is the best and easiest way to explore the outskirts. From the culinary variety and exceptional street arts, to the endless wilderness of the eastern forest and the bright coastline, this is a city and a state that will exceed your highest expectations. Melbourne is marvelously multicultural, food obsessed and creative, the ideal place to live.
Sports
Melbourne is the unquestioned sporting capital of Australia with the largest arenas and two of the major sporting administrations basing their operation in Melbourne. Cricket Australia is a stone's throw from the MCG, and major AFL games are played at both the MCG and Etihad Stadium. Melburnians are sports enthusiasts and particularly passionate about Australian Rules football, a sport invented in Melbourne. In fact the Australian Football League (AFL) is so popular in Melbourne that 9 of the 10 Victorian teams are based in Melbourne. As a guide, the entire national competition only has 18 teams, meaning half the league is based in Melbourne alone. Horse racing is another passion, and the majority of the state has a public holiday on the first Tuesday of November for the world-renowned Melbourne Cup races. Cricket is the big summer sport and the Melbourne Cricket Ground MCG is one of the world's leading grounds.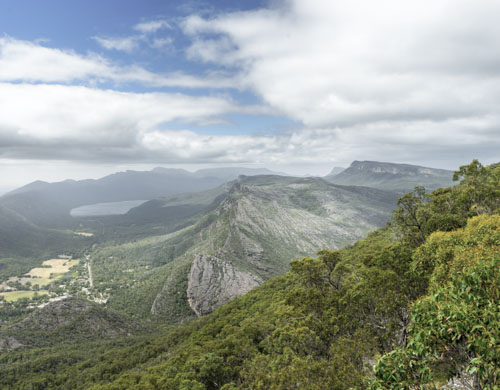 Grampians
The landscape of the Grampians is ruggedly beautiful. The Grampians region is made up of great sandstone mountains with breathtaking views, powerful waterfalls, wildlife, dazzling wildflower displays and awe-inspiring lookouts. It takes pride of their great wine and multi-awarded restaurants. It is home to Grampians National Park and a host to the wilderness.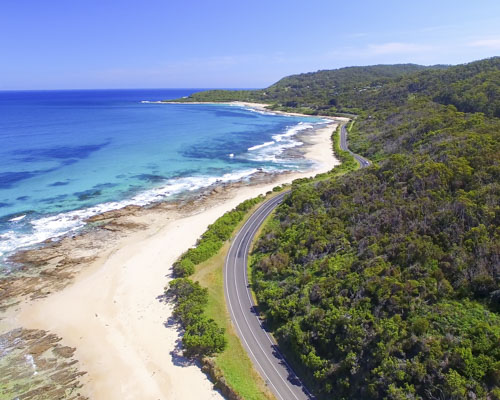 Great Ocean Road
The Great Ocean Road is one of the world's best driving roads which curves along spectacular beaches and inland through rain forest. From there, check out the legendary surf of Bells Beach where you can either ride the wave or watch the world's best surfers over the Easter weekend. Venture through the Great Otway National Park to Cape Otway and see the most remote and beautiful rainforest, coastal scenery and the oldest lighthouse. Finally, reach the majestic and iconic golden cliffs and crumbling pillars of the Twelve Apostles.
Storage in Melbourne
Melbourne, aside from being the second largest city and state capital of Victoria, is also Australia's cultural capital, with Victorian-era architecture, extensive shopping, museums, galleries, theatres, and large parks and gardens. It has a population of 4,725,316 as of 2016. Even with the expensive high-density small space living, traffic congestion and parking war in most suburbs, the region's great proximity to employment, schools, hospitals and facilities outweighs the property price and attracts people to move in.
The 2016 census showed that Melburnians preferred apartments and townhouses in unprecedented numbers. The population living in tall towers in and around the central business districts has been on the rise for some time. High-density living has now spread from Melbourne CBD to its outer suburbs. Traditional detached houses still exist with 815,000 people still comfortably living in them. As real estate becomes more and more expensive in the city centre, buyers look for a cheaper option further out. Young professionals, small families and the elderly are downsizing from their large suburban homes to a low-maintenance, smaller dwelling nearby. Apart from the Melbourne CBD, people move to other popular suburbs in Melbourne such as Southbank, Dockland, Carlton and Collingwood. People living in a high-density environments are often looking for solutions for their lack of storage space. With new apartment units offering dedicated storage cages, additional fees often apply and are likely to be expensive. Affordable and safe storages is resultantly growing in demand.
Spacer provides a list of different storage spaces for different needs. From bulky furniture items, to RVs, to book collections, Spacer can accommodate for all these requirements. We are a sharing community where hosts and renters meet. Spacer's aim is to help people raise extra cash by renting out their unused storage spaces. Spacer also helps renters find cheaper storage alternatives to save money and time. Downsizing and lifestyle change doesn't always have to be a difficult decision. Let Spacer help you make an easy transition by taking one-less worry off your shoulders.
How does Spacer work for renters?
No matter where you are, we can find long term parking spots and storage solutions near you. Here are just some of the locations where you can find cheap parking through Spacer to make your life easier: Docklands, Essendon, Flemington, Gladstone Park, Kensington, Kew, Melbourne CBD, Newport, Royal Melbourne Hospital, St Kilda, Tullamarine, Yarraville... and the list keeps growing every day! There are a range of storage units that you can rent from a Spacer host, including a self-storage unit, storage cage, basement and garage. Vehicle storage options such as garages and driveways, both undercover and not, are available for renters to use. These storage solutions are usually secure storage facilities, however in the event that something happens, Spacer provides insurance covering up to $10,000 in damages. Choose which storage units you want, if you want easy access and things like CCTV surveillance to be available within your secure storage space.
How does Spacer work for hosts?
Want to lease your garage for extra income? You can in three easy steps and it's free!

1. Create a listing describing the size, type and access you want to provide.
2. Upload photographs of your unused area.
3. Set the price, and state the conditions. You make the rules, you are in control.
As a Melbourne parking host, you can make some extra cash each month with little effort. You could earn up to $4,800 a year renting out your garage. It's passive income at its best! If you have any self storage solutions or vehicle storage options, you can rent them out and earn money from helping renters out. Once you're all set up, review prospective renters, accept or reject rental offers as you choose. Agree to a move-in date, then sit back and watch your monthly income roll in! We thoroughly vet all users who need parking in Melbourne to ensure your safety. Aside from garages, you can also list anything from your carport, driveway, carpark, shed, attic, spare bedrooms or even yard space. Create a quick and sustainable income stream for you whilst providing a much-needed service to the Melbourne parking community. What are you waiting for? Click on at the top of this page, and start space sharing today! We will also be more than happy to help you over the phone. Just give us a call at 1300 500 53
Lease My Space