?
Brisbane Airport parking in sunny Queensland can be ridiculously expensive. Need long term parking near Brisbane airport that's affordable and secure? Then look no further! Secure, cheap and long-term parking near Brisbane Airport has arrived thanks to Spacer - Australia's peer-to-peer marketplace that connects people with space, to people who need space.
Say goodbye to expensive Brisbane Airport parking rates! Whether you are going to the international airport or domestic airport we have parking spaces that will suit you in a friendly neighbour's driveway, garage, carport or secure car space.
Spacer takes all the stress out of looking for parking space near the airport by setting you up with affordable private parking. Say goodbye to your Brisbane Airport parking woes!
How to Get to the Airport
A variety of transport options are available for you to get to and from the Brisbane Airport. For Public transport options to the Domestic and International Terminals, the Airtrain is recommended as the quickest and easiest solution. From the city, the train trip usually takes about 20 minutes and the service runs regularly, every 30 minutes on off-peak periods. If you are travelling from outside the city, there are connections to the suburban rail network as well as an express service to the Gold Coast. If you require a Domestic to International Terminal transfer, Virgin Australia passengers can use the Airtrain for free.
A shuttle bus service is also available for passengers. Con-x-ion caters for both Domestic and International flights, offering a share-ride pick up and drop off service. For regular Brisbane City Council buses, it is recommended you take Bus Route 590, which departs from the Skygate Centre.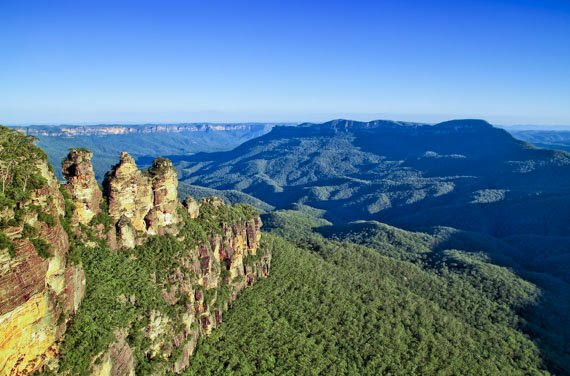 Parking near the Domestic Terminal
Brisbane Airport offers different options for your pick-up and drop-off needs. Always remember that drivers with passengers ready to be dropped-off or picked-up are the only ones allowed in the kerbside zones; otherwise, a Kerbside Officer will ask you to move on. In cases like this, or at times when you would want to greet or extend your goodbyes to family and friends, the best option is to avail of short term car park services near the domestic terminal of the Brisbane Airport. Brisbane Airport parking has provided accessible parking spaces for the pick-up and drop-off of passengers underneath the Skywalk. However, vehicles that use the said space must display a valid Disability Parking Permit.
Brisbane Airport offers numerous short and long-term parking services. ParkShort, only a 2-5 minute walk to the Terminals, offers a discounted two hours for those who book at least an hour in advance. For those travelling over a weekend, ParkLong offers a discount for those who enter on Friday from 12pm onwards and leave prior to 12pm on Monday. For the Domestic Terminal, this service can be found on Levels 5-9 of P1 and Levels 1-6 of P2. ParkValet is available on Level 3 of P1 at the Domestic Terminal, allowing you express entry and exit. If you book 7 days in advance, one month will cost you from $211. Another service provided by Brisbane Airport is Guaranteed Space Parking, approximately a 5 to 10-minute walk from the Domestic terminal, located on Level 4 of the P2 Domestic Car Park. This is Brisbane Airport's most popular option and due to its limited number of spaces, is often sold out.
For those comfortable with an additional 7 to 10-minute drive, AirPark is a cheaper carpark close to Brisbane Airport. Whilst it is less expensive, it is an open carpark. If you are lucky, you can purchase a space beneath a hail proof shade cloth, but these spaces are popular and are quickly booked.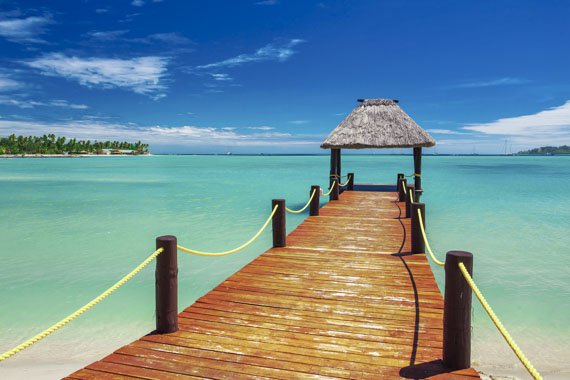 Parking near the International Terminal
Brisbane Airport offers the same services for the Domestic Terminal to those boarding International flights. ParkLong can be found outside on the ground floor or on Levels 2-4 of the International Terminal Car Park. International Valet Parking costs a little extra than Domestic services. For one month, fees start at $239. As AirPark caters to both Domestic and International Terminals, prices and location are the same.
How Spacer Works
To ensure you do not miss your flight, you can opt to drive to the airport with your own car and secure your own private airport parking space. Whatever type of parking space you need near the Brisbane Airport, Spacer can surely provide it. We are affordable, convenient and secure. Trusted by over 100,000 Aussies, you can book with us for long term parking near Brisbane airport.
If you have an unused parking space near Brisbane Airport, list your space for free and become a host! Help a local in need and earn up to $4,200 a year.
For shorter stays, Parkhound can meet all your Airport parking needs.
How does Spacer work for renters?
No matter where you are, we can find a long term parking spot near you. Here are just some of the locations where you can findcheap parkingthrough Spacer to make your life easier:Alexandria, Artarmon, Bondi, Botany, Bronte, Chatswood, Chippendale, Clovelly, Coogee, Darlinghurst, Eastern Suburbs, Hurstville, Kogarah, Leichhardt, Macquarie Park, Manly, Maroubra, Mascot, North Ryde, North Sydney, Parramatta, Pyrmont, Randwick, Sydney, the Inner West, the North Shore and Waterloo... and the list keeps growing every day!Got a spare garage or parking space that you could lease? As aSydney parkinghost, you can make some extra cash each month with little effort. You could earn up to $4,800 a year renting out your garage. It's passive income at its best! Here are the details
How does Spacer work for hosts?
Want to lease your garage for extra income? You can in three easy steps and it's free!

1. Create a listing describing the size, type and access you want to provide.
2. Upload photographs of your unused area.
3. Set the price, and state the conditions. You make the rules, you are in control. Once you're all set up, review prospective renters, accept or reject rental offers as you choose. Agree to a move-in date, then sit back and watch your monthly income roll in! We thoroughly vet all users who need parking in Sydney to ensure your safety. Aside from garages, you can also list anything from your carport, driveway, carpark, shed, attic, spare bedrooms or even yard space. Create a quick and sustainable income stream for you whilst providing a much-needed service to theSydney parkingcommunity. What are you waiting for? Click on at the top of this page, and start space sharing today!We will also be more than happy to help you over the phone. Just give us a call at 1300 500 538
Lease My Space