?
Whether you're off visiting family in another state or are headed overseas for an amazing holiday, you want your travel day to be as smooth as possible. And that means finding easy, affordable Brisbane Airport parking. After all, it's stressful enough to keep all of your travel documents together, worry about whether your bags are overweight, and hope that your flight doesn't get delayed. You don't want to add a negative parking experience to the mix.
The good news is there are many options for parking Brisbane Airport fliers can rely on. You'll be able to find something in your price range, and book ahead of time so that you don't have to worry about your car on the day of your flight.
Let's Consider Brisbane Airport Parking
If you want to park at Brisbane Airport, there are a few long term parking options. You can go with their ParkLong car park or you can park at the AIRPARK Everyday lot.
Without an online booking, the prices for parking in ParkLong can be almost $400 for a month. The AIRPARK Everyday car park is cheaper because it's farther away, but you'll still pay about $300 without an online reservation.
One of the other issues with using one of the Brisbane Airport Parking options is that they tend to fill up, which is definitely not something you want to deal with when you're just trying to check in to your flight on time. That's why Brisbane Airport started the Guaranteed Space parking option, so that you can book online and even save a bit of money. But, you have to book well in advance to ensure that you'll have a spot.
Other airport parking Brisbane options: Commercial car parks
If you don't want to park at Brisbane Airport, there are also off-site parking options to consider. The prices are somewhat lower than what you'll pay at the airport, but you should still be ready to pay about $150 to $200 for just two weeks of parking.
For instance, Brisbane Airport parking companies like Gateway Airport & Cruise Parking, Andrew's Airport Parking, and Alpha Airport Parking offer parking for no less than $130 for two weeks, and that is only for uncovered outdoor parking.
When you drop off your car with one of these parking companies, you must factor in time for check-in and for the shuttle service. This could take up to 30 extra minutes or longer because the employees may be busy with other customers.
Airport Parking Brisbane with Spacer
Unlike other Brisbane Airport parking options, leaving your car with a Host on Spacer is cheap, fast, and reliable. You don't have to worry about overcrowded car parks, long check-in lines, or employees who have been dealing with customers all day.
Here's how it works. You enter "Airport parking Brisbane" into the search bar on our page, you browse the listings for parking spaces close to the airport, you put in a request to book, and you schedule a drop-off time with the Host. You can even sign up for arranged pickup so that you don't have to worry about getting to the airport from the Host's location.
On the day of your flight, you simply arrive at the parking space at the agreed time, say a quick hello to your Host, and then take off for the airport with one less thing to worry about.
You'll feel so much more secure leaving your car in the garage, driveway, or covered parking space of a Host on Spacer. You can even request more security like lights, CCTV or special locks.
And, of course, one of the biggest benefits of parking your car with Spacer is the price. You can find Brisbane Airport parking in Hendra, Nundah, Clayfield and other neighboring suburbs for just about $200 for the month. That's half of what you can find with most long term parking services in the area.
Have a space to list with Spacer?
If you have an empty space that would work as a parking option for Brisbane Airport fliers, why not list it with Spacer? You'll make money easily, and getting started is absolutely free. We'll find eager customers for you so that you can start making money as soon as possible.
How to Get to the Airport
A variety of transport options are available for you to get to and from the Brisbane Airport. For Public transport options to the Domestic and International Terminals, the Airtrain is recommended as the quickest and easiest solution. From the city, the train trip usually takes about 20 minutes and the service runs regularly, every 30 minutes on off-peak periods. If you are travelling from outside the city, there are connections to the suburban rail network as well as an express service to the Gold Coast. If you require a Domestic to International Terminal transfer, Virgin Australia passengers can use the Airtrain for free.
A shuttle bus service is also available for passengers. Con-x-ion caters for both Domestic and International flights, offering a share-ride pick up and drop off service. For regular Brisbane City Council buses, it is recommended you take Bus Route 590, which departs from the Skygate Centre.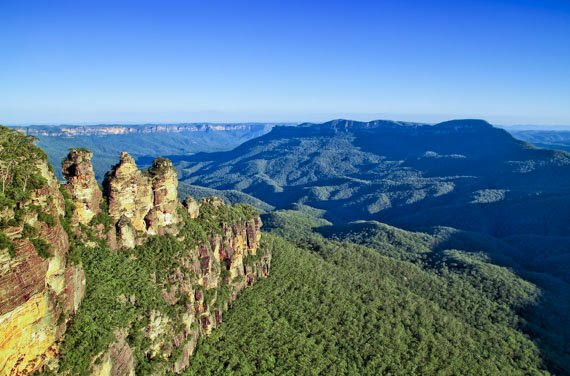 Parking near the Domestic Terminal
Brisbane Airport offers different options for your pick-up and drop-off needs. Always remember that drivers with passengers ready to be dropped-off or picked-up are the only ones allowed in the kerbside zones; otherwise, a Kerbside Officer will ask you to move on. In cases like this, or at times when you would want to greet or extend your goodbyes to family and friends, the best option is to avail of short term car park services near the domestic terminal of the Brisbane Airport. Brisbane Airport parking has provided accessible parking spaces for the pick-up and drop-off of passengers underneath the Skywalk. However, vehicles that use the said space must display a valid Disability Parking Permit.
Brisbane Airport offers numerous short and long-term parking services. ParkShort, only a 2-5 minute walk to the Terminals, offers a discounted two hours for those who book at least an hour in advance. For those travelling over a weekend, ParkLong offers a discount for those who enter on Friday from 12pm onwards and leave prior to 12pm on Monday. For the Domestic Terminal, this service can be found on Levels 5-9 of P1 and Levels 1-6 of P2. ParkValet is available on Level 3 of P1 at the Domestic Terminal, allowing you express entry and exit. If you book 7 days in advance, one month will cost you from $211. Another service provided by Brisbane Airport is Guaranteed Space Parking, approximately a 5 to 10-minute walk from the Domestic terminal, located on Level 4 of the P2 Domestic Car Park. This is Brisbane Airport's most popular option and due to its limited number of spaces, is often sold out.
For those comfortable with an additional 7 to 10-minute drive, AirPark is a cheaper carpark close to Brisbane Airport. Whilst it is less expensive, it is an open carpark. If you are lucky, you can purchase a space beneath a hail proof shade cloth, but these spaces are popular and are quickly booked.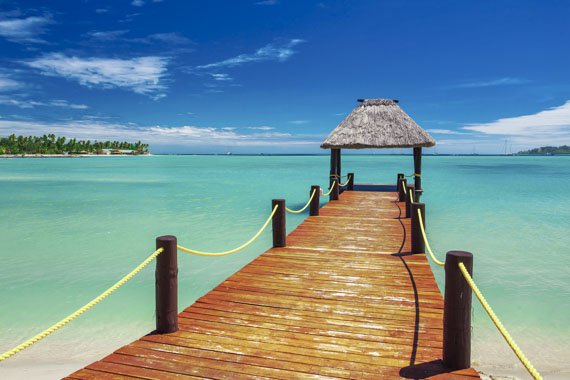 Parking near the International Terminal
Brisbane Airport offers the same services for the Domestic Terminal to those boarding International flights. ParkLong can be found outside on the ground floor or on Levels 2-4 of the International Terminal Car Park. International Valet Parking costs a little extra than Domestic services. For one month, fees start at $239. As AirPark caters to both Domestic and International Terminals, prices and location are the same.
How Spacer Works
To ensure you do not miss your flight, you can opt to drive to the airport with your own car and secure your own private airport parking space. Whatever type of parking space you need near the Brisbane Airport, Spacer can surely provide it. We are affordable, convenient and secure. Trusted by over 100,000 Aussies, you can book with us for long term parking near Brisbane airport.
If you have an unused parking space near Brisbane Airport, list your space for free and become a host! Help a local in need and earn up to $4,200 a year.
For shorter stays, Parkhound can meet all your Airport parking needs.
How does Spacer work for renters?
No matter where you are, we can find a long term parking spot near you. Here are just some of the locations where you can findcheap parkingthrough Spacer to make your life easier:Alexandria, Artarmon, Bondi, Botany, Bronte, Chatswood, Chippendale, Clovelly, Coogee, Darlinghurst, Eastern Suburbs, Hurstville, Kogarah, Leichhardt, Macquarie Park, Manly, Maroubra, Mascot, North Ryde, North Sydney, Parramatta, Pyrmont, Randwick, Sydney, the Inner West, the North Shore and Waterloo... and the list keeps growing every day!Got a spare garage or parking space that you could lease? As aSydney parkinghost, you can make some extra cash each month with little effort. You could earn up to $4,800 a year renting out your garage. It's passive income at its best! Here are the details
How does Spacer work for hosts?
Want to lease your garage for extra income? You can in three easy steps and it's free!

1. Create a listing describing the size, type and access you want to provide.
2. Upload photographs of your unused area.
3. Set the price, and state the conditions. You make the rules, you are in control. Once you're all set up, review prospective renters, accept or reject rental offers as you choose. Agree to a move-in date, then sit back and watch your monthly income roll in! We thoroughly vet all users who need parking in Sydney to ensure your safety. Aside from garages, you can also list anything from your carport, driveway, carpark, shed, attic, spare bedrooms or even yard space. Create a quick and sustainable income stream for you whilst providing a much-needed service to theSydney parkingcommunity. What are you waiting for? Click on at the top of this page, and start space sharing today!We will also be more than happy to help you over the phone. Just give us a call at 1300 500 538
Lease My Space