?
Canberra Airport has the big task of flying people in and out of the capital city, making it one of the busiest airports in Australia. And, while the facilities are nice and traveling to the airport is fairly simple, parking can be a bit of a mess. Driving around on the day of your flight searching for parking is just not a good way to start any holiday or business trip.
Thankfully, there are quite a few options for parking that will take away the stress and offer you an affordable, reliable, and secure parking spot for your car, no matter how long you'll be traveling.
Why Spacer is the #1 Canberra Airport parking option
Spacer can offer you cheap parking spaces close to the Canberra Airport without all of the hassle of going through a commercial car park. Here are just some of the ways that Spacer can make your next holiday a breeze:
1. You'll pay less
If you want to park in a covered parking spot at Canberra Airport, you'll pay $360 for one month. There is also an outdoor parking area, where you'll pay $165 for 6 weeks, which isn't a bad deal, but does expose your car to the elements.
With Spacer, you can park within a 10-minute drive to the airport in Reid, Campbell, or even Barton or Kingston and pay significantly less per month than you would with Canberra Airport parking. A typical monthly rate for a parking spot in any of the surrounding neighborhoods is between $150 and $250, and that even includes covered parking.
2. Spacer is reliable and convenient
One of the biggest complaints about Canberra Airport parking is that you can't book a parking spot in advance, and you have to book long term parking stays through the Customer Service Office. That means you could spend needless time driving around the car park hoping for an empty space when you just want to check in on time for your flight.
With Spacer, you can book your parking spot well in advance so there's no stress on your travel day. You'll be in contact with your Host so that they know exactly when to expect you, making your check-in simple and fast.
Because all of the payments go through the Spacer website, you don't have to worry about paying for your parking spot at the end of the trip. Just show up to the Host's parking space, say a quick hello, and get going. And, with arranged transfer, you can even be dropped off right in front of your terminal.
When you come back from your holiday, there's no added hassle of figuring out how to pay your bill or trying to get to the car park before they close. Just let your Host know when you'll be flying in, and your car will be waiting for you.
3. It's secure
Spacer makes sure that you and your car are well taken care of. There are search filters on our website that will help you find covered parking with extra security features like CCTV, lighting, or alarms. And you can choose many different types of parking spaces, from garages, to driveways to indoor lots.
4. It will feel like you're getting the star treatment
When you pull into Canberra Airport parking, you're just another customer looking for a parking space. To pay for a long stay, you might find yourself waiting in line, hoping that you catch the parking attendant in a good mood after a long day of dealing with other customers.
With Spacer, though, you are the only customer. You'll be able to chat with the Host and you'll feel comfortable leaving your car in the care of someone who is part of the Spacer community.
5. Spacer is a great option for parking space owners, too!
If you've got a parking space in any of the neighborhoods surrounding Canberra Airport, why not make some easy money by listing your spot with Spacer? It's completely free to create a profile on our site, and because Canberra Airport is so busy, you'll have plenty of booking requests all year-round.
You can use our price calculator to find out how much you can make by listing your parking spot for Canberra Airport.
Find your perfect Canberra Airport parking today!
Don't wait until the day of your flight to think about your parking options! Spacer offers cheap, dependable, and secure parking solutions for your next holiday.
How to Get to the Airport
If you wish to take public transport, it is recommended you take the ACTION bus service 11 and 11A from the city bus station. This service runs approximately every half an hour. If you are travelling from Russell, Brindabella Business Park or Fairbairn, Bus 11 stops at these locations before going to the Canberra Airport Terminal.
For those returning home, Canberra Airport offers Rideshare services which take off from the Express Pick-up car park.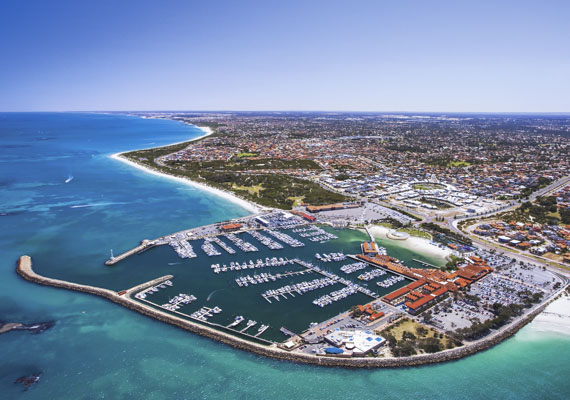 Parking near the Domestic Terminal
Parking near the Domestic Terminal is accessible from Terminal Avenue. Parking areas can be found on both sides of the airport entrance and exits. If you are driving in from the Parliament Building, Morshead Drive, and Pialligo Avenue, you will reach the red outdoor car park and Canberra Airport long-term parking first, before you reach Terminal Ave. If you are coming from Queanbeyan or Aprasia, you will reach the Yellow outdoor car park and blue covered car park first – all accessible via the first exit of Pialligo Avenue. For covered parking, select the Blue or Green carparks and for outdoor parking, enter the Red or Yellow carparks. If you need parking for a few months, covered parking will cost you $390 and for outdoor parking, it will cost you $350.
The Airport Carpark closes 30 minutes after the last flight arrival or after all international passengers have been processed. It will then reopen at 4:00am the following morning.
If you are dropping off or picking up a passenger, there is a free 10-minute zone in the red outdoor carpark. This area is only two minutes from the arrival hall.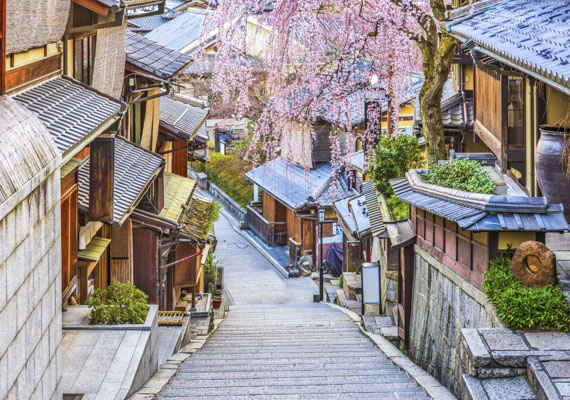 Parking near the International Terminal
The Canberra International Airport is located east of the Lake Burley Griffin and beside the Jerrabomberra Wetlands Nature Reserve. Like the Domestic Terminal, Canberra airport long term parking is accessible on both sides of Terminal Avenue. You can park in the Blue, Green, Red or Yellow Carparks. Keep in mind that the Blue and Green carparks provide indoor, covered parking, opposed to the red or yellow carparks which provide spots outdoors. Blue and Green have more available space, with 1000 spaces in each facility. If parking for up to 90 days, fees start at $430.
How Spacer Works
Airport parking is available for different purposes but due to the rush hours, the heavy traffic, and the great number of motorists, vacant parking spaces are scarce. The best solution for this is to use a long-term parking space that is affordable and secure. For long-term airport parking in Canberra, use an online parking space marketplace such as Spacer to facilitate your search.
If you are a renter, sign up for free and search for a suitable space. If you have available space and would like to monetize your idle parking spot, list your space for free and start helping a friendly local. Whether you are a renter or host, you're a guaranteed winner.
For short term solutions to airport parking in Canberra, visit Parkhound.
How does Spacer work for renters?
No matter where you are, we can find a long term parking spot near you. Here are just some of the locations where you can findcheap parkingthrough Spacer to make your life easier:Alexandria, Artarmon, Bondi, Botany, Bronte, Chatswood, Chippendale, Clovelly, Coogee, Darlinghurst, Eastern Suburbs, Hurstville, Kogarah, Leichhardt, Macquarie Park, Manly, Maroubra, Mascot, North Ryde, North Sydney, Parramatta, Pyrmont, Randwick, Sydney, the Inner West, the North Shore and Waterloo... and the list keeps growing every day!Got a spare garage or parking space that you could lease? As aSydney parkinghost, you can make some extra cash each month with little effort. You could earn up to $4,800 a year renting out your garage. It's passive income at its best! Here are the details
How does Spacer work for hosts?
Want to lease your garage for extra income? You can in three easy steps and it's free!

1. Create a listing describing the size, type and access you want to provide.
2. Upload photographs of your unused area.
3. Set the price, and state the conditions. You make the rules, you are in control. Once you're all set up, review prospective renters, accept or reject rental offers as you choose. Agree to a move-in date, then sit back and watch your monthly income roll in! We thoroughly vet all users who need parking in Sydney to ensure your safety. Aside from garages, you can also list anything from your carport, driveway, carpark, shed, attic, spare bedrooms or even yard space. Create a quick and sustainable income stream for you whilst providing a much-needed service to theSydney parkingcommunity. What are you waiting for? Click on at the top of this page, and start space sharing today!We will also be more than happy to help you over the phone. Just give us a call at 1300 500 538
Lease My Space