Everyone loves Perth's perfect balance of sun-soaked beaches and buzzing city life. Plus, there are the nature reserves, vineyards, cultural tours, historical buildings, and lively nightlife that all make this city truly special. If this sounds like a great place to live, there are a huge number of Perth residents who would agree with you.
Of course, as with any growing city - and make no mistake, Perth is booming - there's always a bit of a struggle for space. Storage spaces are gold in this city, partly because of the recent growth and also due to the downsize and organize movement of the past year.
What that means is that the market for self-storage is taking off. More and more people are looking for safe, affordable storage solutions, and space owners are looking to make easy money by offering their storage unit up for the storage-seekers. What Spacer does is connect the two, easily and quickly.
How does Spacer work for Storage Renters?
It doesn't matter if you need to store something as large as a wardrobe or a boat or an airplane engine, or something as small as a couple of boxes or single file cabinet, there are storage options for you in Perth. It also doesn't matter if you find yourself in Woodlands or Carlisle or Morley, you'll be able to find a storage unit close to your house so that moving day is a breeze.
Here's how it works. You enter storage Perth in the search bar on our site, along with the dates you'll need to store your items, and then check off a few of the filters. You can specify how close you want the storage unit to be from your house, the price you're willing to pay, and even the type of space you're looking for - garage, spare room, shed, attic, basement, self-storage facility unit, and more. You can also look for storage units with increased security measures, like CCTV or 24-hour surveillance.
Once you've found a listing you like, you have the option to request to book or ask for more information from the Host. Then, to get everything squared away, you'll schedule a time to move in your items, and the Host will meet you on move-in day.
At any point in the process, you can contact us with questions. We also offer insurance of up to $10,000 and a money-back guarantee. Your items are in good hands.
How does Spacer work for Hosts?
If you have a spare bedroom, empty garage, storage unit, or even a couple of free shelves in your backyard shed, you can use that space to make extra money. Renters are looking for storage solutions for everything from a few boxes and small furniture items to long-term car storage and other large items. What that means for you is that you can find a Renter no matter how much space you can provide.
Getting started is completely free, and super simple. All you need to do is make your storage space picture-ready, snap a few shots, and create the listing on our site. You can include any rules and guidelines for your space, and we'll help you set a fair price that will get you plenty of offers. You can also increase your rates by installing extra security features like CCTV or alarm systems.
Potential Renters will contact you with any questions and requests to book. You'll need to be present the day that the Renters move in, but you can set the schedule and decline any requests that don't line up with your calendar. You have control over your space, which means less stress for you!
One of the things Hosts love most about using Spacer is that they don't have to deal with the hassle of payment. Because Renters pay through the site, there's no pestering Renters to send money or worrying about non-payment. We'll deal with all of that so that you can sit back and make money.
Then, when a Renter is ready to pick up their items, you'll schedule a pick-up time, dust up the storage space a bit, and make your listing active again on our site. You'll also have a chance to rate the Renter so that Hosts have more information about potential Renters in the future.
Find your Perth-perfect storage solution today!
If you've got some extra items, box 'em up and get them in storage - and, if you've got some extra space that is lonely and empty, spruce it up and list it on our site! Spacer has thought of everything, so that you can stop searching and get back to enjoying the gorgeous city of Perth!
In a busy city like Perth in Western Australia, it is not easy to find free and affordable storage space for your unused valuables. With the help of Spacer, you can store your cars, caravans, boats, furniture and more in the safety of a hosts' private residence. We cover a wide proximity, and it is our mission to get in touch with hosts from all over the city so that our renters can enjoy the convenience of affordable storage close-by. At Spacer, we cater to those looking to rent self storage space in the Eastern Suburbs, inner Northern Suburbs, other Western Suburbs, Perth city and the Southern Suburbs. Listing your space and finding a space is easy and completely free, and can be done in just three steps. Ready to lease your space? Contact us today.
The capital of Western Australia, Perth is both the state's largest city as well as the fourth most populated metropolis in Australia. It is part of Western Australia's South West Land Division, with most of its metropolitan area located between Darling Scarp and the Indian Ocean, particularly along the Swan Coastal Plain. The city got its name from Scotland, specifically Sir George Murray, a parliament member of Perthshire.
The Western Australian gold rush in the nineteenth century led to a significant growth in the city's population and even more so after the Second World War, when immigrants from Yugoslavia, Italy, Greece and Britain fled to the city. The Economist Intelligence Unit named Perth among the world's most livable cities in the world while the Globalization and World Cities Research Network recognized it as a world city in 2010.
Uncovering Perth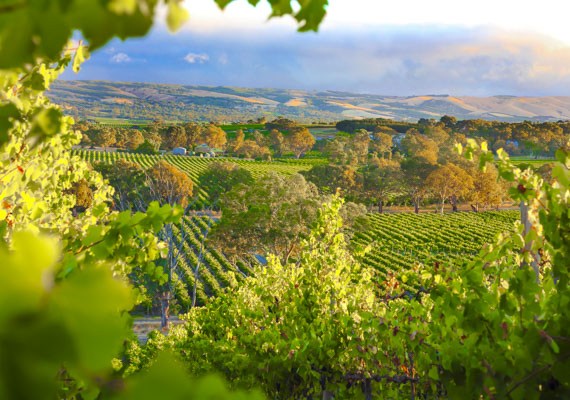 Food
Adelaide is known more for its brilliant wines, which come from its McLaren Vale and Barossa regions. With the locals being passionate about their foods, some of the local specialties any visitor should try include the Beerenberg strawberry jam, Fruchos, the Kitchener bun, the Pie Floater, and AB. The Beerenberg family's strawberry jam is best known for their premium miniature jars. The Fruchos is a chocolate-coated fruit that is part of every Adelaidean child's fondest memories while the Kitchener Bun is a hole-less doughnut that is split in half and has a strawberry or raspberry jam and cream as filling. The Pie Floater is a meat pie slightly submerged on a thick pea soup and topped with tomato sauce while the AB refers to chips topped with yiros meat, along with garlic, barbecue and tomato sauce.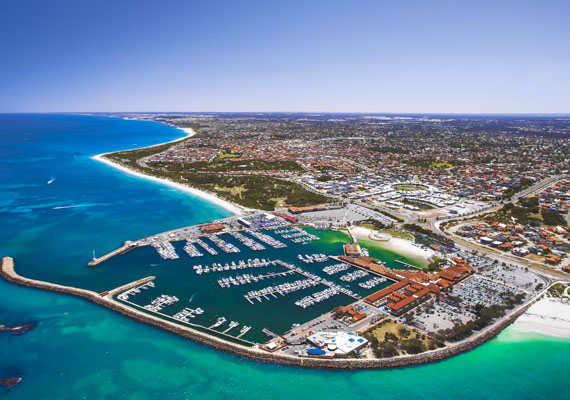 Places to Visit
Some of the unique inner-city places include the Grave of the Ramam Shud Man, a grave dedicated to an unknown man who was believed to be a Cold War spy, as well as the Old Gum Tree. This was where the colony of South Australia was proclaimed. Archer's Arcadia, an arcade filled with old hand-cranked automata, as well as the Toy Factory are also recommended for the young at heart.
For those who wish to travel a little further out of the city, Hillarys Boat Harbour is a popular destination for tourists interested in the seaside. It offers diving adventures, whale-watching and coastal Heli-tours.
Storage in Perth