Storage & Parking
North Shore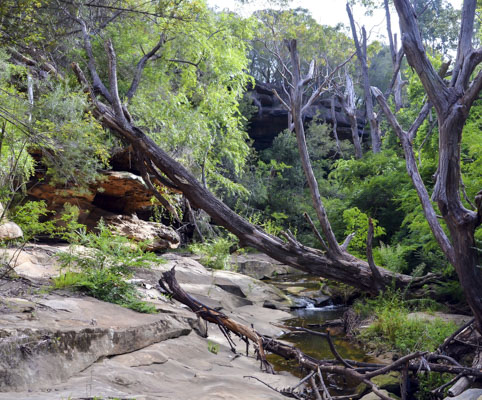 The northern metropolitan of Sydney, popularly known as the North Shore, is the residential area that stretches a broad swathe of land from the northern edge of Sydney Harbour up to the Hornsby Plateau. Despite the name, a large proportion of suburbs in North Shore are located inland, a small distance from the ocean. Residents enjoy the oceanic climate in summer and a cooler temperature in the winter months compared to other surrounding areas in Sydney.
North Shore is divided into two groups of suburbs: The Upper and Lower North Shore. The region's largest central business district is at North Sydney where many international companies situate their headquarters. North Shore has large commercial centres such as the Westfield Chatswood and Chatswood Chase.
From the modern urban skyline filled with skyscrapers, residents can also enjoy the small parks and areas of forest adjacent to and within residential areas such as the Lane Cove National Park and the Garigal National Park. It is also home to famous Sydney landmarks including the Kirribilli House, Taronga Zoo and the Sydney Harbour Bridge. The North Shore is never short of festivities either, for example the month-long Willoughby Spring Festival and Granny Smith Festival. Enjoy live music, performances and market stalls of homemade goods.
Uncovering North Shore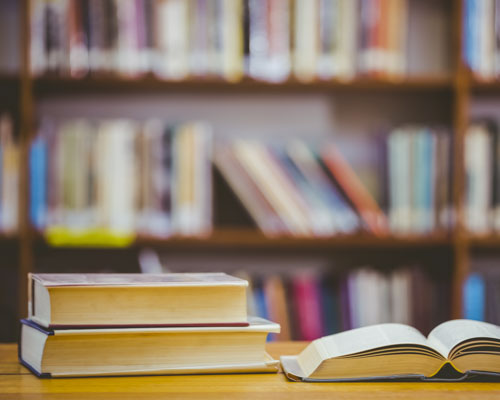 Education
The North Shore is an education hub, one of the main attractions drawing many families into the area. With approximately 200 schools in the region, the North Shore offers a diverse range of high ranking public and private, selective and non-selective, primary and secondary schools. Four schools in the region, North Sydney Boys, Hornsby Girls, North Sydney Girls and Northern Beaches College Manly remain in the Top 10 for HSC scores.
Medical Services
There are numerous public and private hospitals in this region. The Royal North Shore Hospital (RNSH) is a major public hospital and the referral hospital for Northern Sydney located in St Leonards. It also serves as a teaching hospital for Sydney Medical School at the University of Sydney and has approximately 600 beds. The hospital provides state-wide services such as severe burns care, neonatal intensive care, spinal cord injury and interventional neuroradiology.
The Hornsby Ku-ring-gai Hospital or simply Hornsby Hospital is on Palmerston Road in Hornsby. This major metropolitan hospital has been providing care for around 300,000 people in the area since 1933. Similarly to the Royal North Shore, it is a teaching hospital of the University of Sydney. The Hornsby Ku-ring-gai Health Service also incorporates six Community Health Centres and ten Early Childhood Centres.
Sydney Adventist Hospital, known as 'the SAN', is an acute-care private hospital with capacity for over 550 licensed overnight beds. It is the largest private and the largest not-for-profit hospital in NSW. The SAN offers acute surgical, medical and obstetric care including complex cardiac and orthopaedic procedures with their cutting-edge, acute-care facilities. They also offer outpatient services that include physiotherapy, radiology, ultrasound services for women and pathology. The SAN is a teaching hospital of The University of Sydney, and the Sydney Adventist Hospital Clinical School (SAHCS) opened in February 2011.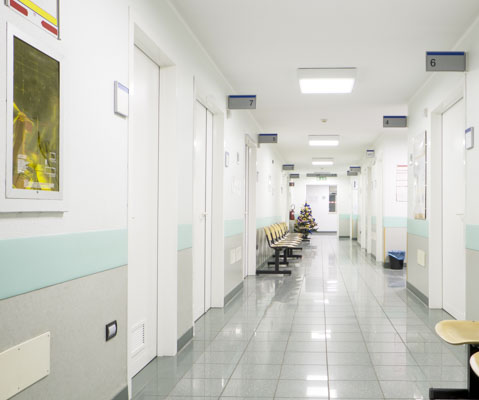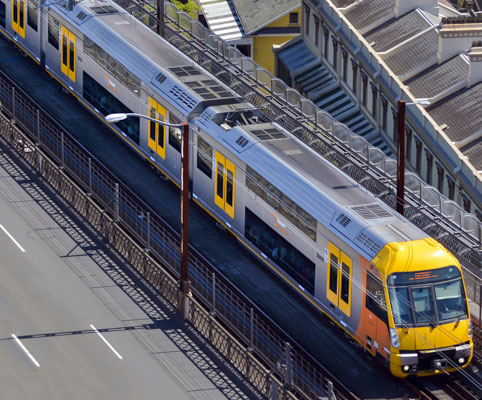 Public Transport
Getting around this region is easy. Bus, ferries and train routes are available. Transdev NSW provides safe and reliable bus rides for Upper North Shore while B-Line covers the route down Lower North Shore. The North Shore Line is a major commuter artery between the North Shore and central Sydney that extends from Sydney Central station through the western limb of the City Circle, across the Sydney Harbour Bridge and through the North Shore area to Hornsby. It is distinguishable on the maps as the line numbered T1 and coloured yellow.
The Chatswood railway station is situated near commercial centres such as the Chatswood Mall and Chatswood Central Plaza. A series of pedestrian walkways at three different intersections were provided for easier access. The North Sydney railway station is located on Blue Street. This well-maintained station is across the road from Greenwood Plaza and the North Sydney Harbourview Hotel.
Hornsby Railway Station is a major transport hub, located on Station Street. It is situated very near residential areas and commercial centres such as Westfield Hornsby. St Leonards railway station is located just 10 minutes away from the Royal North Shore Hospital. Well-serviced by public transport, the North Shore offers its residents easy access to numerous commercial, retail and residential hubs.
Suburbs of North Shore
Upper North Shore
The affluent Upper North Shore is located north west from the heart of Sydney. It consists of mainly residential and bushland suburbs that stretch from the north of Chatswood to the Hawkesbury River. The Upper North Shore is known for its clean leafy streets, large blocks of land and endless streets of stately homes.
The Upper North Shore suburbs are: East Killara, East Lindfield, Gordon, Hornsby, Killara, Lindfield, Mount Kuring-gai, Pymble, Roseville, Roseville Chase, St Ives, South Turramurra, Turramurra, Wahroonga, Waitara, Warrawee and West Pymble.
The Upper North Shore offers many outdoor adventures, providing its residents with access to local parks and adjoining bushland, including the Garigal National Park, Lane Cove National Park and Ku-ring-gai Chase National Park. There's an abundance of golf courses, ovals, tennis courts and sports field. There are numerous shopping hubs to choose from and several village strips with local bakeries, specialty shops, cafés, restaurants and supermarkets in each suburb.
The Upper North Shore is home to top quality schools including Knox Grammar School, Pymble Ladies College (PLC), Barker College, Ravenswood School for Girls, Abbotsleigh School for Girls, Brigidine College and Roseville College. It also offers top performing comprehensive non-selective schools such as Killara High.
Given its many attractions and liveability, tourists and locals are in for a wealth of places to go and things to do. There is considerable high-density accommodation in this area and public transport can easily be accessed including buses, trains and ferries.
Lower North Shore
The Lower North Shore is the metropolitan area on the northern shore of Sydney Harbour. It is surrounded by Middle Harbour to the east and Lane Cove River to the west that extends as far north as Chatswood. The region is over 80 square kilometers and has a population of approximately 250,000 people.
Lower North Shore includes the following suburbs: Artarmon, Cammeray, Castle Cove, Castlecrag, Chatswood, Chatswood West, Cremorne, Cremorne Point, Crows Nest, Greenwich, Kirribilli, Lane Cove, Lane Cove West, Lavender Bay, Linley Point, Longueville, McMahons Point, Middle Cove Milsons Point, Mosman, Naremburn, Neutral Bay, North Sydney, Northbridge, Northwood, Riverview, St Leonards, Waverton, Willoughby, Willoughby North, Wollstonecraft and Woolwich.
Lower Northern Shore is home to hundreds of parks and reserves, mainly, the Sydney Harbour National Park and the Lane Cove National Park. North Sydney Oval, the region's largest sports ground, Chatswood Oval and Christie Park can also be found in this region. Internationally famous landmarks like the Sydney Harbour Bridge, Sydney Opera House and Luna Park are located in the region's major waterway called the Port Jackson Harbour alongside creek systems such as the Lane Cove River, etc. North Sydney is commercial and geographical centre of the district with its large business hub with skyscrapers, shopping malls and a small nightlife scene.
To the east is the visually stunning Mosman peninsula boasting its quiet harbour beaches, natural bushland reserves and magnificent mansions with private jetties. To the west lies historically significant suburbs such as Lavender Bay and Wollstonecraft with Victorian era terraces made of sandstone. And the north's commercial centres, from the popular food and bar street of Crows Nest, to the mega shopping zone and a long shopping street of Chatswood.
Connected to the city by Sydney Harbour Bridge, the region offers spectacular views of the harbour and hidden harbour beaches. There is considerable high-density accommodation in this area, with the suburbs all within 20 minutes of Sydney CBD by car.
Parking and Storage
North Shore living is both convenient and comfortable. This region is a mix of commercial and residential with great schools, modern business areas, loads of shopping opportunities, parks, gardens, high-quality restaurants and great views. This attracts a high volume of individuals, locally and internationally, to travel, visit and even move to the suburbs of North Shore. As a major transport hub, the region is also extremely popular for commuters.
Predictably, North Shore is seeing more high-density housing and a steep rise in property prices as its population continues to grow. This increase is particularly evident in North Sydney, which is a sizable commercial centre in its own right; Chatswood, one of the North Shore's major commercial and retail districts; and Hornsby.
Whilst high-density living allows more people to find suitable accommodations, it does come with less storage space and car parking opportunites. The need for alternative storage and parking solutions is what we, Spacer seek to solve by optimizing existing space.