What are the Best Moving Companies in Australia?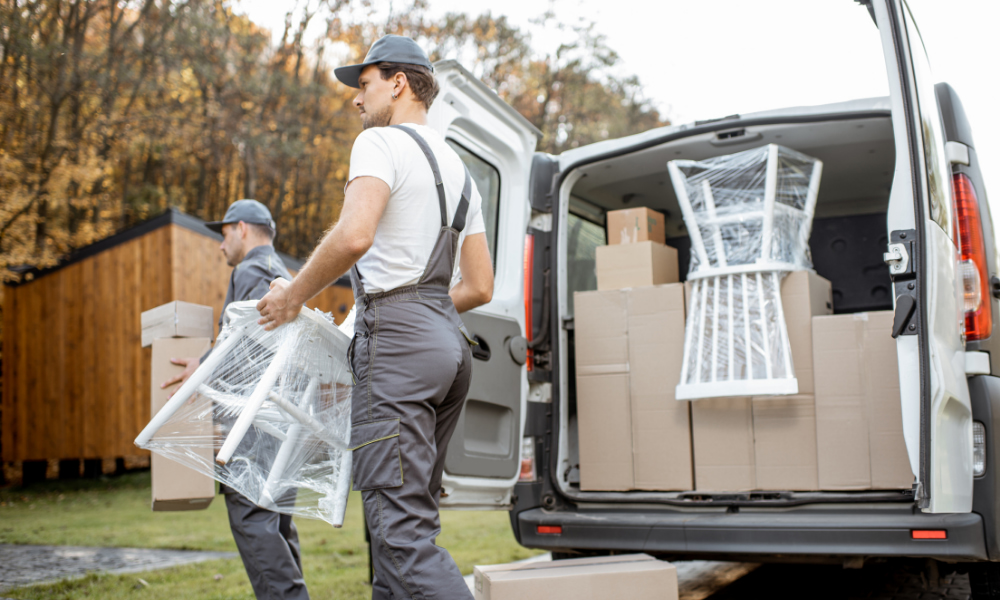 If you're in the middle of moving, we don't have to tell you how stressful it can be. But one of the ways to make it significantly easier is by finding the right removalist company. These are the people who are going to take care of your furniture, keep safe your treasured items, and make the entire process easier and faster.
That being said, there are a lot of options out there, and it can be hard to know which is the best one. You want the price to be right without worrying that the movers are being reckless with your items. You want good customer service. You want reliability. You want reviews. It almost seems impossible to find everything you're looking for unless you're willing to do a ton of research. Well, don't worry, we've done that part for you. Whether you're moving locally or moving interstate, this guide is going to help you find the perfect removalist company for your next move. One more thing to check off of your to-do list.
Update! Muval is a new comparison and booking platform that helps you find the best removal companies at great prices. Find out more here.
Before we list the companies…
Although we'll be going into detail about some of the best moving companies out there, there are still a few things to keep in mind that will make the process of finding the right removalist much easier:
Start early. Many removalist companies require you to make your reservation at least one month in advance. So, you'll want to start reading reviews online (and obviously, this article) and making some calls in advance.

Do some prep on your own. If you've given yourself plenty of time before the move, the best way to get started is to do a huge inventory. Get rid of the things you don't want to take into the new house and write down everything you will be taking with you. That's really going to help when you're getting quotes from the removalist companies. Plus, it will make you feel less stressed because you won't be shuffling around boxes of items that you should have gotten rid of years ago. 

Read through as many reviews as possible, and ask around to your friends and family. We are going to share with you some of the more helpful reviews for each of the removalists on the list, but you shouldn't stop there! Always read the latest reviews and ask everyone you know if they can recommend a good removalist.

Call around for a quote. Only the removalist companies themselves will be able to tell you the most updated prices, so get it in writing! Make sure to tell them if you have any particularly fragile items like pianos or antique furniture because that will factor into the final price. And, many companies will offer to schedule an in-person visit to give you a more accurate quote, which is great.

Ask what the removalist company needs from you on moving day. Some companies offer packing services for an additional price. If you don't want that service, it's helpful to know what the removalist company will expect from you on moving day. 

Ask some additional questions. While you have the company on the phone, you can get a better idea about what the company will charge for and how they might handle certain situations. If you're going to be moving to another state, for instance, how might they deal with delays? Will they be able to provide you with the contact information of the driver so you can call them directly on moving day? What might they do in the case of bad weather? One crucial question for you to ask a potential removalist company is what their insurance is like. If they expect you to organize your own moving insurance to pay for any accidental damage that happens during transit, that's another expense that you'll have to factor into your overall moving cost. 
Listen to your gut. If you get on the phone with a removalist company and they make you feel absolutely uncared for, it's okay to consider that. A company can have all the greatest reviews on the internet, but if they make you feel anything less than wonderful, it might be an indication of a stressful moving day. You don't need that. Find another removalist.
Let's talk money
As we said, you won't get an accurate idea of how much you'll actually be spending until you talk to the removalist companies to get a quote. But if you'd like to have an idea about how much you might be spending, let's take a look at some averages. 
In 2018, ING released a report detailing the amount that Australians pay on average for removalist services versus doing everything on their own. What they found was that the full removalist service – including packing, transportation, and unpacking – tended to cost about $3600. Shave $600 off of that and you get the average price for a removalist service without the packing element. 
When Australians chose to do everything themselves, from packing to using their own car, they paid an average price of about $600. Obviously, this is a lovely number, but it's not quite realistic for most of us, especially when we're trying to move large furniture items. When you're on the phone with a potential removalist, make sure to ask them how they break down their price. Some movers will charge a flat fee based on how many items and pieces of furniture you'll be moving. Others, the vast majority, will charge an hourly rate with a minimum charge. 
Now, one of the big complaints that you'll notice when going through the reviews of a removalist is that charging hourly incentivizes the workers to move slowly. And we can see why some people might jump to that conclusion. But, the truth is, most moving companies have multiple jobs to finish per day, so it doesn't make sense for them to draw out one move and anger the person next in line. In our experience, movers who take a bit of extra time do so because they're really trying to handle their customers' items with care. 
But still, if you're not comfortable with hourly pricing, it might be a good idea to opt for a business that offers flat rates. 
Many other factors go into the final price of a removalist service, as well. The number of items you have and how far they'll be going is the most obvious (some companies will require you to pay toll fees when driving interstate). But you'll also need to factor in the fragility of certain items, the difficulty the removalists may have during the move (elevators, stairwells, etc), and any extra services like cleaning. 
In general, large items like pianos and pool tables will cost extra, so it's a good idea to mention them upfront when you ask for your quote. 
Now, onto the contenders 
In this section, we're going to go into depth about some of the most reputable removalists available. We'll start with the ones that offer interstate or even international shipping services and then offer some local options. 
So, what are the requirements that the removalists on this list had to meet? Well, we were looking for credentials, insurance, included services, great reviews and transparency. Why transparency? Well, a company that gives you as much information as possible leaves little to interpretation. And it's always good to know what you're going to get. 
Let's get into it!
The interstate and international companies
Allied Pickfords: The Careful Movers
This is one of the best-known removalist companies in the country. Not only have they been around for generations, but they're also the largest network of moving services in the world. They offer everything from local moves to international ones, and they have 40 branches in Australia, alone. Allied Pickfords really does it all. They'll help you with packing, storage, pet transportation and more. They'll even help you clean your old home, organize your new closet, and arrange for a handyman to help with the interior decorating. 
Here's a full list of their services:
Insurance options

Packing and valet unpacking

Storage

Vehicle transport

Pet transport

Cleaning services

Help you take any unwanted items to charity
Alright, so what do the customers say? Well, Allied Pickfords in Australia has an overall rating of 3.7 stars. Many of the reviews are from repeat customers who rely on Allied Pickfords for all of their moves because of their quality work. It's pretty impressive that these guys could maintain great service and make their customers feel relaxed even on long, difficult moves. 
Of the negative reviews, most complaints had to do with damages and some not-so-helpful staff members. 
But despite some of the poor reviews, it seems that this removalist company is absolutely dedicated to making things right. All 400+ reviews have a response from the company, which is a great sign that they're willing to hear feedback and work through any issues. 
Grace Removals
Grace Removals is well-known throughout Australia. They've been around for over 100 years and offer services to every state. They do everything from commercial moves, to fine art transport, to storage, to home removals. 
Here's a full list of their services:
Local moves

Interstate moves

International moves

Home visit quotes

Removal and packing

Specialist services (pet relocation, vehicle relocation, home cleaning, and valet)

Short and long-term storage options

Flexible insurance options
Because Grace is a business that has been in operation for generations, they have an answer for just about everything. They'll be there through any hurdles whether you're dealing with an international move or just moving down the block. 
The reviews for Grace Removals are quite high, given just how large their operation is. They enjoy a 4.0 rating on Google and a 4.2 on Product Review. Positive reviews point to the company's commitment to careful planning and open communication. 
Customers who were unhappy with the service tended to have used the international services which might account for some of the frustration. International moves tend to be much more complicated than local or interstate ones.
Kent Removals and Storage
This is another huge company that has been around for a long time – over 70 years! They have completed over 1 million moves since they started in 1946 and have won the Australian Business Award for 5 years in a row. 
Kent Removals boast of having the highest safety standards of any moving company in Australia and they use entirely recyclable materials, plus energy-efficient facilities and trucks. 
Here's a full list of their services:
Local move

Interstate move

International move

Corporate move

In-home visit

Comprehensive insurance options

Custom designed moving boxes and packing materials

Storage options

Packing services

Valet unpacking

Pet transportation and boarding

Car relocation
Kent Removals & Storage has high ratings on Product Review, which is significant given that they have one of the highest amounts of reviews on this list. They have an overall rating of 4.4 stars, with most customers very happy with their service. 
Many of the negative reviews had to do with delays in transit. The good thing is, it seems like the company's customer service team is happy to make things right as quickly as they can. 
Interstate Removals
Interstate Removals is what's called a backloading service which is ideal for interstate delivery of furniture and other large items. The idea is that when a delivery truck has some extra space, you can pay them a discounted rate to fill it with your items. That way, you only have to pay for the part of the space that your items take up. It's a great way for the trucking companies to maximize their space and it's better for the environment because it means one less vehicle on the road. 
Some people feel uncomfortable about their furniture sharing space with other goods, but this is an entirely safe option. And Interstate Removals offers remote live tracking so that you'll always know where your items are on the road. 
One of the really appealing things about Interstate Removals is their price point. With their guaranteed best price offer, you can be 100% sure that they will give you the lowest price available. And because they boast of the largest network of interstate removalists, you'll never have to worry about whether you'll be able to find a truck to haul your items. 
Something to consider with Interstate Removals is that they offer weekly services. So, while you can schedule someone to come help you with packing and removing furniture pretty much any day of the week, it's possible that your items won't be moved until there's a scheduled pickup. 
In general, Interstate Removals has great reviews. In fact, their overall rating is a 4.7 on Product Review. Of the negative reviews, it seemed that some of the challenges of this company have to do with scheduling and communication. 
Then again, there are plenty of happy customers who said they had no trouble with communication and that their items were picked up and delivered on time. 
Two Men and a Truck
This company has been around since 1993 and has expanded from just one truck to more than 60 trucks today. They take on over 12,000 moves each year although they still have the feel of a family-owned operation. 
One great thing that you'll notice right away about Two Men and a Truck is their dedication to transparency. They are proud to state their credentials, their awards, and the insurance coverage options they offer. That's great news for their customers. 
Two Men and A Truck operate mainly in Sydney, Melbourne, Brisbane, Gold Coast, and Canberra, but they do interstate moves as well. 
Here's a list of their services:
Home moves

Office Moves

Interstate moves

Delivery and removal of environmentally-friendly packing boxes 

GPS tracked trucks

Carriers that are not shared with other moves

No third party movers or drivers

The fastest turnaround time in Australia (24 to 48 hours maximum)
It's obvious that Two Men and A Truck have thought long and hard about how they can stand out as a company, so what do their customers say? Well, they have some of the best reviews of any of the companies on this list. 
On Word of Mouth, Two Men and A Truck have a rating of 5 stars. On Facebook, they boast of 5 stars as well. And on Product Review, they have 4.4 stars. Customers were happy with their good communication and punctuality. Any complaints had to do with customers feeling that the service was a bit slow. 
One final thing that sets Two Men and A Truck apart is their commitment to bettering their community and helping the environment through a program called Moving Together. Check out their website to learn more about the work that they're doing.
Advance Australia Removals & Storage
Advance Australia is an interstate removal service that has depots in Sydney, Brisbane, Melbourne, Adelaide, and more. Really, wherever you plan on moving within Australia, these guys will be there to help you.
Here is a list of their services:
Backloading services

Packing and unpacking

Provide packing materials

Car, boat and trailer removals

Storage options
Advance Australia is a cheap, reliable option. Based on the reviews on Product Review, many customers were happy with the team's efficiency and care. One customer even reported that they paid less than the original quote because the movers worked so quickly.
Negative reviews popped up around communication and professionalism of the staff, but most people were very happy with the service.
The local and regional companies
ACT Movers
This is a Canberra-based removal service that is highly recommended both within Canberra and in the surrounding suburbs. They are family-owned and have been in the area for over 20 years. 
Here is the list of their services:
Domestic moves 

Internal moves

Commercial moves

Packing, organizing, and unpacking

Furniture and rubbish disposal

Free in-home inspection

Flexible insurance (you can choose to insure all or only certain items)
ACT Movers is proud that they don't have to spend any money on advertising – their online reviews speak for themselves. They've been named one of Canberra's best removal services by RiotAct and Three Best Rated, and their reviews on Oneflare and Google are overwhelmingly positive (4.6 stars and 4.8 stars, respectively). Many reviewers were repeating customers, which just goes to show how comfortable people feel relying on their services. Reviewers also used positive descriptions of the workers as honest, understanding, friendly, careful, and reliable. 
South West Removals 
South West Removals is a family-owned business that has been operating in Western Australia for over 35 years. They pride themselves on being accessible to their customers and having a great relationship with the communities they serve. 
Here's a list of their services:
Office removals

House removals

Piano removals

Pool table removals

Interstate removals

Furniture removals

Full coverage insurance
Based on their reviews on Find a Mover, South West Removals does a great job of keeping their customers happy. They have a rating of 4.9 because they are always on time and have a track record of no damages. In fact, on the site, not a single person had anything negative to say. 
Brisbane Removalists: Trusted furniture removal experts
This company operates in South East Queensland, from the Sunshine Coast to Brisbane. They're one of the only companies with a clear list of promises to their clients, from professionalism to flexible scheduling to open communication and safe handling of your items. 
Here's a list of their services:
Insurance coverage for your items

Packing and unpacking

Home moves

Office moves

Internal moves
A few things to keep in mind when it comes to Brisbane Removalists is that they do not charge for stairs but have some requirements about moving pianos. When it comes to pricing, they have a minimum charge of 2 hours, and then they switch to a rate of 15 minutes increments. 
Brisbane Removalists have a rating of 4.7 stars on Google because of their excellent communication and punctuality. They seem to make a very positive impression on all of their customers. 
Streamline Movers
Based in North Sydney, these guys really haven't been around for that long – they started up in 2010 – but they have become quite the success in just 9 years. They are a family-owned and operated company. 
Here are their services:
Home move

Packing materials and services

Storage

Site visits and consultation
They wouldn't be streamlined if they offered a wide range of services, right? This company does what it does very well, and there are positive reviews to prove it. On Google, they boast of a 5-star rating and True Local gives them a full 5 stars as well. Many customers said that the pricing at Streamline Movers was reasonable and that the staff was willing to go the extra mile for their clients. And, the owner of the company, Geoff, often goes along for site visits so that you really feel taken care of. 
One thing to keep in mind is that Streamline Movers will not provide insurance for your items. It's up to you to see if your own insurance will cover damages. If not, the team at Streamline Movers will put you into contact with an insurance company who can help you out. 
MiniMovers: Australia's Most Recommended Removalist
MiniMovers have been around for almost 25 years, and they've definitely earned their good reputation in the areas where they work – Brisbane, the Gold Coast, and Melbourne. They pride themselves on being one of the first companies to offer an hourly rate system so that their customers have more control over the cost of their move. They'll also give you a discounted rate if you move during the week instead of on the weekend.
Here is their full list of services:
Home moves

Office moves

Local moves

Free delivery of packing boxes and materials

Packing box buyback and pickup

Packing and unpacking service

Cleaning for move-out

Large item (pool table or piano) removal

Self-storage recommendations
MiniMovers states on their website that they use the largest trucks possible within the confines of suburban streets. That means that they can accomplish 90% of their moves with just one truck in one trip. If there are larger pieces, MiniMovers has a large enough fleet to be able to send a second truck, no problem. 
Now, what do the customers have to stay about MiniMovers? According to the reviews on Product Review, these guys consistently show up on time and ready to help. In most cases, they move fast and take real care of their customers' furniture and personal items. But what really stands out in the reviews for MiniMovers is their exceptional customer service. Most reviewers commented on the friendliness and professionalism of the staff, which is a huge relief during the stress of a move. 
That said, of the 96 reviews on the site, 23 of them were negative, with complaints about scratched or dent appliances or furniture. Some customers stated that the hourly rate actually incentivized the movers to work more slowly. 
Their overall rating on Product Review is 3.9 stars. On Word of Mouth, however, the ratings were even higher, at 5 stars. 
Best Move Removals
Best Move Removals is probably the youngest company on this list – they've been around since July 2012 – but they've made quite an impression in that short time. You could call them the start-up to the removal industry. They started in a small home office in Melbourne dedicated to providing low-cost, reliable service to their clients. 
Since then, the company has grown significantly, and they can take on moving jobs around Melbourne, regional Victoria and even between states. And in the 7 years, they've been in business, they've never had even one claim of breakage. That's pretty phenomenal.
Here is the full list of their services:
Home moves within Melbourne

Office moves

Some interstate moves

Packing materials

Packing and unpacking services
Adelaide Furniture Removals
Adelaide Furniture Removals has been helping people move home for the past 25 years. They mainly service the greater Adelaide area, but extend to the rest of South Australia, as well. 
Here's a list of their services:
Local removals

Interstate removals

Regional removals

Vehicle transport

Packing advice

Specially designed vehicles to reduce the impact on your items

Full coverage insurance
Adelaide Furniture Removals is a standard in the Adelaide area. They have a 4.5-star rating on Google and a 5-star rating on True Local. Most of their reviews suggest that they have impressive customer service skills and amazing movers. Some reviewers even said that they came under budget because the entire move was so efficient. 
Our top picks
While all of the removalists on this list have some great advantages, there were a couple that really stood out to us as some of Australia's best removalist companies. 
The true superstars are:
Two Men and A Truck

South West Removals

Adelaide Furniture Removals
Some final considerations when choosing a removalist
As you can see from the list of removalists across Australia, there are plenty of great options out there. Maybe that makes this whole thing a little harder because how can you choose?
Well, it can be helpful to, first, decide whether you would like to go with a big-name international and interstate mover or opt for a smaller one. On the one hand, large companies tend to be reputable and well-reviewed. That can help you to know what to expect from a company. But we would caution you not to choose a company just because it's widely recognizable. Just because a company exists in every major city in Australia, doesn't mean the things like customer service, efficiency, and safety of your items will be the same across the board. In fact, in our research, we often found that within a particular company, one location might have much higher ratings than another. 
On the other hand, based on the reviews online, smaller companies actually tend to have more positive customer responses. True, that may be because there are fewer responses overall, but it's definitely worth pointing out that the overall ratings for local, family-owned businesses like South West Removals and Best Move Removals are outstandingly high. 
Because of these satisfied responses, it seems like, if you are going to be making a move that is within your city or between suburbs, it's a good idea to find a company that operates primarily in your area. Perhaps because they have fewer customers or because they know the lay of the land a bit better, these local removalists may be able to give you a more personalized, and therefore, pleasant and satisfactory experience. 
Another thing that can help you narrow the search down is to pay close attention to the communication of potential moving companies. Many of the negative responses we came across were from people who couldn't get in touch with the movers, which made things like delays and damages far worse. Companies that had good communication were able to let their customers know of any changes and make them feel supported throughout the process.
Generally, you can tell if a company is going to make communication with their customers a priority or not. If they are helpful with you on the phone, if they return your calls, if they are proactive about sending you electronic materials like your contract and email reminders, it's a good sign that you can rely on them. The last thing you want is for your mover to be 2 hours late and you have absolutely no one to call. 
And finally, one of the best things that you can do when considering which removalist is right for you is to see how they respond to negative reviews (if they have them). In general, it is very unlikely that a company will not have any criticism online, so instead of writing off a removalist with some 1 or 2-star ratings, see if they showed professionalism and a willingness to make things right for their customers. 
Before we let you go…
We wanted to share a couple of tips that can make working with a removalist company easier and more positive for both you and the movers. These recommendations can make your next move less stressful!
Call to confirm your reservation. Even if they said the date and time three times during the initial consultation. Even if the time and date are in the contract. Even if you got an email confirmation. Calling the day before the movers are supposed to show up on your doorstep will make sure that your reservation didn't get lost. It will take you five minutes and the peace of mind is priceless.

Have things as organized as possible. Even if you've paid for packing services, it will make things go much smoother if you have prepared your things. That means all dishes and clothes washed. Bedroom items in the bedroom. Shoes together. If you think the packers are going to pack certain things together, make their job as easy as possible by putting those items together.

If you did not opt for packing services, make sure to be 100% packed. You might not be the only move that the removalists will take on today, so make sure to be respectful of their time and other clients' time by having everything ready to go.

Although it's going to be a stressful day, try to have a positive attitude. Removalists are doing the hard work of organizing your things, making sure they're safe, lifting heavy furniture, navigating traffic, and unloading everything at your new place. They do it in scorching weather. They do it in the rain. They try to do it all as quickly as possible so that they can move on to the next job waiting for them. And, to top it all off, they're expected to be friendly and positive and flexible. Many of us underestimate the hard work of being a removalist, but friendliness on your part can go a long way.

If something was damaged along the way, take pictures and contact the company as soon as possible. One of the common things that we've heard from dissatisfied customers is that the removalists left before they realized there was damage to one of their items. The truth is, you'll actually have the best success by contacting the company directly instead of yelling at that particular mover. Just take a deep breath, understand that things sometimes get damaged during a move, and call the company.

If you liked a certain company, leave them a review. Online reviews are super valuable for companies, and your positive feedback can really help their business. 
And there you have it!
Your comprehensive guide to some of the best removalist companies across Australia. Whether you'll be moving right down the street or are facing an interstate (or even international) move, you know that you'll be in good hands with any of the companies on this list. If you're looking for a space to move your things into, whether or not you're moving houses or just looking for a place to store your things, Spacer can help you find a space, wherever you need it to be. 
If you think we forgot to include a great one, let us know! We're always looking for amazing moving companies to highlight and share!