At Spacer the Self Storage Marketplace, we understand the importance of storing your business documents safely and securely, and knowing that you have access to your files readily without forking out a fortune to keep your records near.
We have a number of securely locked office and self storage facilities available to store your:
Documents and files

Internal records (personnel files)

Statutory regulated files (e.g. tax records)

Archived files and/or boxes

Historical notes
We have a number of shared business office storage spaces, with security systems and locked areas restricting any access to your materials. Find suitable document storage space today or log your requirements with Spacer Butler and we will help find a solution.
Tips and Tricks
Some documents will be incredibly valuable and will need to be stored away in a safe space, whereas others are less important but can still be stored. Then there are those that are disposable and don't need storing at all. Before thinking about finding a space to store all your documents, it might be a good idea to set aside some time to go through all your documents and sort them out into designated piles and decide which ones are important enough to store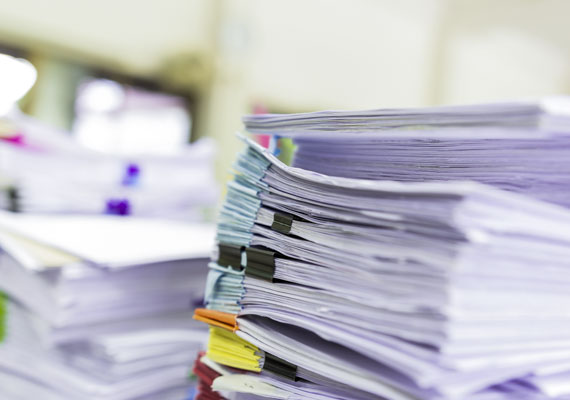 Important Documents
Everyone has documents that are more important than others. You will want these documents to be kept in a safe and secure spot, whether it be in storage or within your own home. Usually, these documents will have future use to you and need to be easily accessible. They could help you get a passport, log your tax returns and fill out job applications. You can sort these out into categories: permanent, temporary and disposable.
Permanent Documents
Things like tax returns, birth certificates, adoption and custody records, death certificates and wills are just some of the documents that you want to hang onto permanently, due to their ongoing use when you want to apply for a job, passport or filing tax returns. Make sure that these documents are kept in a safe, secure and easily accessible location.
Temporary
Paycheck stubs, monthly bank and credit card statements and mortgage statements for the year can be kept temporarily as they might be needed for a year or more before becoming redundant.
Disposable
Then comes things like receipts, warranties, magazines, old articles and credit card receipts that have already been cleared. These are ready to be discarded or shredded so that they don't take up anymore room, and so that others cannot use any of your details.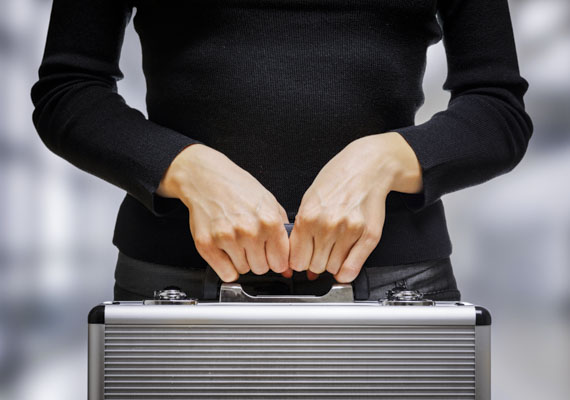 Keeping them safe
Consider things like fireproof boxes so that in the case of a fire or burgling incident, your documents will be protected. It's also important to back these documents up so seriously think about creating a digital copy to be saved onto a hard drive. If you don't want many boxes and folders for documents, you can invest in a large filing cabinet that will house many years' worth of documents. After a few years, some of these documents can be taken out and shredded. However, a lot of them will be able to be kept and stored away for future use.
Nest folding system
This system basically starts off with a main folder, housing several subfolders which hold documents from different years and have different purposes. This will help you to categorise your documents and make filing them away that much easier. However, it's important to label the folders carefully and accurately. Also include things like dates and name details so that they're more easily distinguishable from the folders they are in.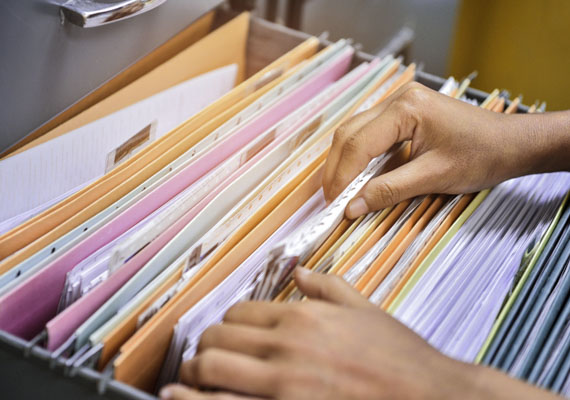 Special filing equipment
Some of your files will be a little different to the normal documents that are usually being filed away. This could include maps, industry drawings and presentation slides that might need to be stored a certain way or in their own separate space. If they can be stored in the same cabinet or folder as your normal documents, they will be able to be easily distinguished from them due to their difference in size and other features that might include a differently coloured folder.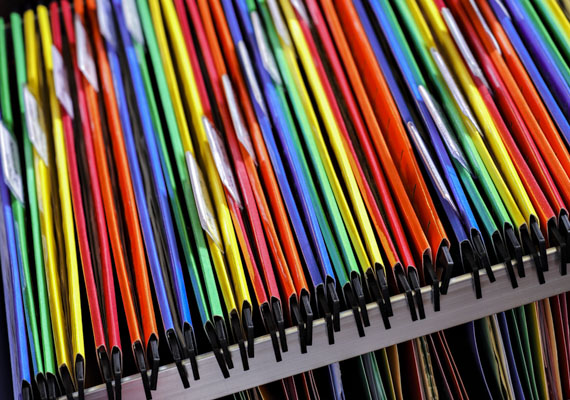 Colours
Using colours to code and categorize is extremely useful in filing. It makes it easier on you. For example, the financial documents are put into a blue folder and your birth certificate and personal documents are located in a red folder. Just remember that although colour coding is useful, make sure you also label your folders just as a precaution. You don't want to forget which colour is which and end up looking through all your folders just to find one document.
There are so many things that you could do to organise and store your documents. If you don't happen to have extra room to house these papers, you might want to check out Spacer storage options. There are a plethora of spaces to choose from, just find the one that suits your requirements and book it. It's simple and it's safe, so you won't have to worry about something happening. In the case of an accident occurring on the premises, Spacer can offer renters $10,000 of insurance in order to cover the damages. So file away your troubles and store your documents today.