Storage is something that a lot of people both want and need. It allows for you to stock your belongings and inventory for when you need it next. There are so many types of storage units that you can choose from, so all you have to do is choose the one that suits your needs.
Mobile Storage Tips, Tricks And Ideas
Mobile storage is one of the more recent trends in the storage industry. It utilises both the properties of removing and storing, as you are able to store away your belongings into these containers and move them yourself or with help to another location. There are various points that need to be considered when using a mobile storage unit.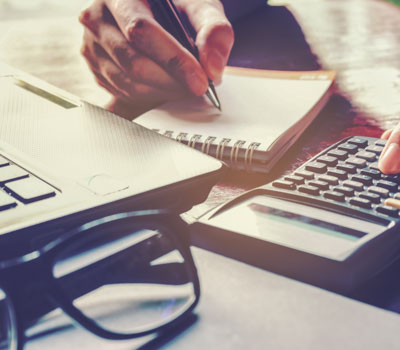 Cost
Portable storage units come in various shapes and sizes, providing a range of options to fit your storage needs. Depending on how many mobile self storage units you need for your belongings, the price varies. There are some services that offer storage of these units, as well as allowing you to store it on your own property for however long you need it for. One mobile storage unit can be as low as $120 per month and if you to store the mobile storage unit on the premises of your own home, chances are it will be free of charge. For additional requirements, you might have additional costs added for things like climate control and custom sized mobile storage units. So take into consideration things like delivery costs and additional storage costs if you decide that you want you mobile storage unit to be placed into a facility where it provides extra security and all-hour access.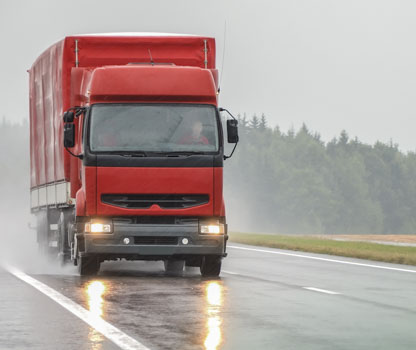 Prepare for all Seasons
Mobile storage units are different to other, more traditional forms of storage in that you are able to move the storage unit around to wherever you wish it to be placed. Using wooden planks or pallets to elevate the container upon its delivery is a good idea as it takes away any problems that could potentially arise in regards to any uneven ground you might have. It will also keep the doors to the mobile storage unit level so that they will open and close without problems. If you're thinking about leaving your mobile storage unit outside, you need to be prepared for all seasons. Some services offer waterproof coverings within the storage unit so that any rain will fall right off and leave your belongings nice and dry.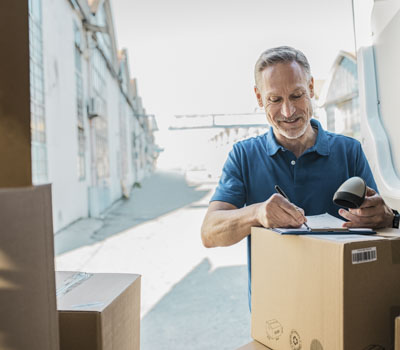 Transportation and Delivery
It's important to know where you want your mobile storage unit to be delivered and placed. Assess your property to find out where would be the best place for the storage unit and that the delivery vehicles have enough room to get in and out when they've dropped your mobile storage unit in the spot you've designated for it. Before your unit arrives, check the area you've set out for it and make sure that the surface is even. If it is on a dirt or grass surface, test the area so that it doesn't change because when rain hits, sometimes the earth and grass get wet and softens, which could disturb the evenness of the surface.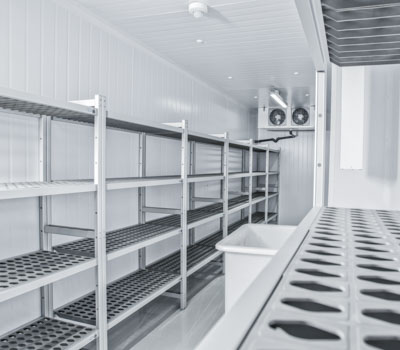 Climate Controlled Mobile Storage Units
Just like climate controlled storage units and warehouses, mobile storage units can also have this feature if it's needed. The unit will most likely be heavily insulated so that the temperature from outside doesn't affect what is inside. If you have important documents or art that you want to transport, you might consider using a climate controlled mobile storage unit so that you don't have to worry about the elements affecting the quality and state of your belongings. This will also deter pests such as moths and other agents from entering your secure mobile storage unit and trying to eat and damage your belongings. If you decide to keep your unit in a facility, some facilities have pest control so your storage unit will be carefully monitored and kept clear of things that will try to alter the original state of your possessions.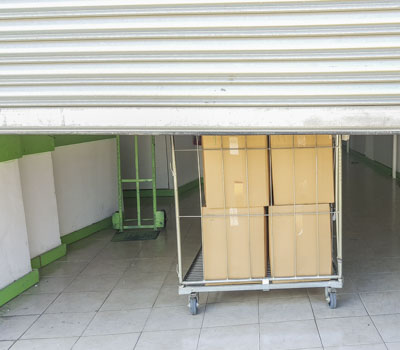 Packing your Mobile Storage Unit
As with any storage container and unit, you will want to pack everything into it so that you can make use of all the space that you have in the unit. With mobile storage units, this is no different, however you want to distribute the weight evenly so that you don't have any of your possessions blocking the doors to the unit and preventing you from accessing it. The bottom of the unit can be filled up with the heavier stuff so that there is more balance for it if any movements jar the storage unit. It's probably a good idea to place these heavier items in the centre of the unit if you can't gauge that you've satisfactorily distributed the weight of the heavy items. Oddly shaped things like bicycles would ideally be placed close to the entrance of your storage unit so that they don't take up any extra space at the other end of the storage unit. It also doesn't move around much since it's close to the entrance point and is cushioned and supported by your other boxes that have filled up a majority of the space. Mattresses can be placed at the top of the boxes so that it can lie horizontally and the springs aren't disturbed or strained.
If you're looking for mobile storage units to store your belongings in, check out the spaces that Spacer has to offer. We have thousands of spaces available across Australia, so find one close to your home and get in touch with the host of the property. Store your belongings with Spacer today!
Find local storage space across Australia