Built on the shores of the artificial Lake Burley Griffin and decorated by national monuments, museums and galleries, Canberra is Australia's capital city. Also called the bush capital, over half of the Australian Capital Territory is preserved as national parks and nature reserves. Canberra's population of nearly 403,470 is more diverse than most regional areas of Australia. Residents are generally easy going and friendly people, with the highest levels of education and income in Australia.
Exploring Canberra
Attractions
Canberra is a planned city and the inner-city area was originally designed by Walter Burley Griffin, a major 20th-century American architect. It is home to many national monuments and institutions such as the Australian War Memorial, the National Gallery of Australia, the National Portrait Gallery, the National Library, the National Archives, the Australian Academy of Science, the National Film and Sound Archive and the National Museum and Commonwealth government buildings such as the Parliament House, the High Court and the Royal Australian Mint. There is also the Captain James Cook Memorial and the National Carillon by the Lake Burley Griffin. Other educational and leisure sites include the National Botanic Gardens, the National Zoo and Aquarium, the National Dinosaur Museum, Questacon and the National Science and Technology Centre. The National Library of Australia is housed in Canberra where copies of every book published in the country are held. A permanent collection of local history and art and visiting exhibitions are found in the Canberra Museum and Gallery.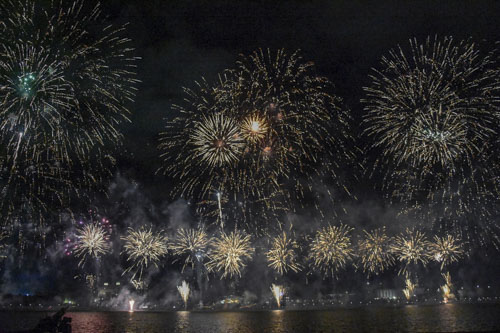 Festivities
The theatre and live music scene in Canberra is something to look forward to. It is home to Llewellyn Hall, a world-class concert hall, alongside the Canberra Theatre and Playhouse which hosts many major concerts and productions. The Albert Hall was the city's first performing arts venue. The Street Theatre is a venue with less mainstream offerings. There are numerous bars and nightclubs which also offer live entertainment, particularly concentrated in the areas of Dickson, Kingston and the city. Canberra is a city of performing arts and theatre that is why most town centres have facilities for a community theatre and a cinema. Canberra residents also celebrate a handful of popular cultural events namely, the Stone Day, the National Folk Festival, the Royal Canberra Show, the Summernats car festival, Enlighten festival, the National Multicultural Festival in February and the Celebrate Canberra festival held over 10 days in March in conjunction with Canberra Day. The Canberra Nara Candle Festival is a community celebration of the Canberra Nara Sister City relationship, held annually in spring at the Canberra Nara Park on the shores of Lake Burley Griffin.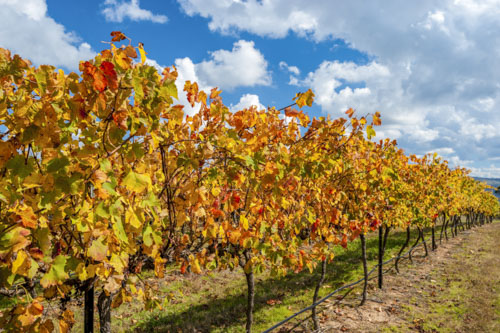 Food
Canberra has a newfound culinary identity based around its wine wonderland and an explosion of diverse food offerings reflecting residents' changing tastes. Canberra has a lively creative scene brought about by the large student population. Here, the shopping scene is bursting with an array of choices between local creations and branded items in boutiques, homewares, big department stores, malls and fashion labels. Canberra is home to some fabulous markets like the award-winning Old Bus Depot Markets in Kingston. After a big day of exploring, you can rest your weary feet at cafes and restaurants around the area. With great outdoor experiences and indoor entertainments, it is truly one of the most liveable city in Australia and one of the best cities to visit. A culturally rich Canberra always has something to offer every kind of traveller.
Storage in Canberra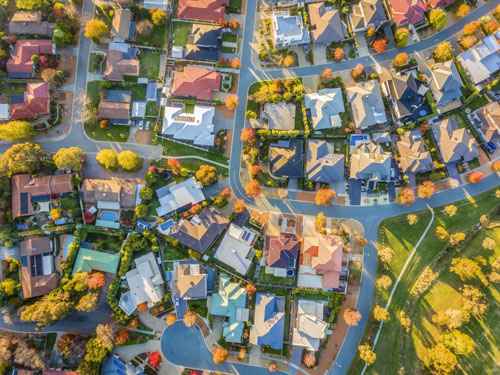 Lanyon and Tuggeranong Homesteads in the Tuggeranong Valley, Mugga-Mugga in Symonston and Blundells' Cottage in Parkes are several European style historic homes open to the public. Housing in Canberra used to be made up of detached houses and terraces. In 2016, apartments built in four storeys or higher made up 92 percent of approved dwellings. According to the latest Census data, Canberra's 406,000 people, an 11 percent increase since 2011, is expected to increase significantly over the next few years. In preparation of this rise, apartment construction is becoming a fast-growing industry in Canberra. With Australian property prices at all-time highs, home buyers and renters are choosing more affordable high density housing. Another deciding factor towards apartment living is the proximity to the CBD and town centres.
For the past years, Canberra's usual dwellers are people looking for job opportunities and students studying in universities. As the majority of the population are not long-term residents, temporary housing such as renting apartment units are the best accommodation option. Nowadays, young professionals are changing their lifestyles and are more keen to reside in high density properties. Living in such small spaces does often mean less room and therefore a greater need for storage spaces. These young dwellers usually doesn't mind moving from a spacious traditional house to downsize into apartment units. They are more than willing to pay extra for the spaces they would need for storage or parking.
Find the extra storage space you need at a fraction of the cost in the Spacer sharing community. Storage spaces are quickly becoming in demand. Now is the best time for potential renters to freely choose from Spacer's list of different storage solutions that would best fit their needs. Save on monthly storage rent as rental fees at Spacer are 50% cheaper than traditional storage companies. Renters can conveniently find their much needed secured spaces near their area. This is also a great opportunity for Canberrans living with underutilized storage spaces such as unused rooms, attic or garage, to earn a little extra. We aim to create a friendly, reliable and helpful sharing community where people with extra spaces and people looking for spaces meet.
How does Spacer work for renters?
No matter where you are, we can find a long term parking spot near you. Here are just some of the locations where you can findcheap parkingthrough Spacer to make your life easier:Alexandria, Artarmon, Bondi, Botany, Bronte, Chatswood, Chippendale, Clovelly, Coogee, Darlinghurst, Eastern Suburbs, Hurstville, Kogarah, Leichhardt, Macquarie Park, Manly, Maroubra, Mascot, North Ryde, North Sydney, Parramatta, Pyrmont, Randwick, Sydney, the Inner West, the North Shore and Waterloo... and the list keeps growing every day!Got a spare garage or parking space that you could lease? As aSydney parkinghost, you can make some extra cash each month with little effort. You could earn up to $4,800 a year renting out your garage. It's passive income at its best! Here are the details
How does Spacer work for hosts?
Want to lease your garage for extra income? You can in three easy steps and it's free!

1. Create a listing describing the size, type and access you want to provide.
2. Upload photographs of your unused area.
3. Set the price, and state the conditions. You make the rules, you are in control. Once you're all set up, review prospective renters, accept or reject rental offers as you choose. Agree to a move-in date, then sit back and watch your monthly income roll in! We thoroughly vet all users who need parking in Sydney to ensure your safety. Aside from garages, you can also list anything from your carport, driveway, carpark, shed, attic, spare bedrooms or even yard space. Create a quick and sustainable income stream for you whilst providing a much-needed service to theSydney parkingcommunity. What are you waiting for? Click on at the top of this page, and start space sharing today!We will also be more than happy to help you over the phone. Just give us a call at 1300 500 538
Lease My Space