How To Help A Hoarder?
65% of Aussies are Suffering From the 'Epidemic of Stuff'
– Read time: 15 minutes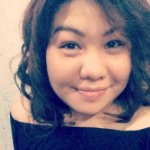 Author: Kylie Caitbayan
Your moneyback if the space isn't as described.
$10,000 insurance provided by IAG.
Our team is here to help 7 days a week.
We often see hoarding dramatised and made a spectacle of in the form of reality tv shows and news articles, but we wanted to dig a little deeper. If the clutter around your own place is starting to pile up, there's no need to feel ashamed! In fact, a recent Spacer poll showed that most people in Australia hoard items to a certain extent, even if it's just clothing. For example, over 70% of people tend to feel at least some level of anxiety when they need to throw away personal possessions. And of course, most of us (>30%) always need to clean up first before having company over.
To some extent, we all struggle with managing our' stuff'. But, it's important to realise that excessive clutter in a home can have an effect on quality of life.
We spoke to licensed psychiatrist, Melisssa Shepard (MD), who also teaches a course on anxiety disorders and obsessive-compulsive disorders at John Hopkins Hostpial, to get the facts. We also sat down with Rowena Murakami, Co-Founder and Masterchef of Tiny Kitchen Divas Blog, to get the first-hand perspective of someone who found herself in a tough time where she just couldn't seem to be able to throw anything away. In this article, we'll outline everything from how to help a hoarder and how Spacer works if you need any more motivation to clear up your space.
2.
Is Your Friend or Family Member a Hoarder?
4.
What is the Difference Between Collecting and Hoarding?
5.
Is There a Link Between Hoarding, Anxiety, Depression and OCD?
7.
What are Some Key Signs to Look Out for?
8.
What can You Do? For Yourself or Someone Else?
Whether you have concerns for yourself, or for someone you know - we asked Rowena to share some of the trends she first started noticing when going through this herself.
Afterall, the first step in handling a challenge is identifying it. When it comes to figuring out if you or someone you know is a hoarder, look for tell-tale signs.
I noticed I went from simply collecting to hoarding when I see something and the first thought is always, "Oh, I can use that for…" but not actually use it. Years can pass and I would forget I had that item.
I start to see myself and others getting inconvenienced by my "stuff" ... it's hard to look for a specific item, or I am taking up too much space.
I always think about how messy things are, try to fix or rearrange, only to find myself in the same predicament again a few days later. I would also be frustrated at how I don't finish my projects, with all the stuff hanging around and screaming "when are you going to work on me?!"
I am sentimental, and I love upcycling. You put those two together and you start hoarding old materials at home. I cannot let go of my old shirts and flannels, especially after I saw all the Pinterest ideas for quilting. I also collected a lot of containers and mugs, thinking I can paint them and make them into plant pots. I think a lof it stemmed from frugality or thinking I may eventually have a use for something.
Any normal mug-collector would have their mugs in a kitchen cabinet, or even displayed on a shelf. For me, you would have seen it literally in every corner of my house, all piled together, collecting dust.
If you've uttered some of these words, but want to live a better quality of life, read on to get more understanding of your situation.
Is Your Friend or Family Member a Hoarder?
We also sat down to speak with Niamh Jordan, Editor-in-Chief of Which Watch Next. She remembers distinctively watching a close elderly neighbour of hers experience hoarding disorder. We wanted to hear from her perspective what this was like:
"At first I didn't realise the situation. We would talk now and again, but we wouldn't venture into each other's home. But once the pandemic hit I began to look out for her that little bit more.
So one day I ventured into her home and saw the extent of her hoarding. It really shocked me. The house was covered.
From talking with her she was very ashamed. She knew it was wrong and damaging her health living like this. But she explained to me that ever since her husband died she has struggled to let things go.
From looking into hoarding disorder. It seems to be linked to an event or something that triggers the hoarding reaction of the person. I feel like only therapy will help my neighbor overcome it. I've been trying but it's hard to get her to want to change without help. I feel that counseling is the only way."
Part of helping yourself or someone else struggling with this condition, is understanding it better. Read on for more insight and strategies to benefit all parties.
You'll see a hoarder's space is filled with multiple—too many—items, even to the point of rooms overflowing with them. This is because hoarders find it difficult to throw away belongings—any or of a certain type. They can even feel anxious at the thought of parting with items but to a much greater extent than the general population.
Hoarders may feel embarrassed at the situation, but simply can't decide what to keep or throw away. They also struggle to organise items. Actions may become obsessive, such as purchasing more in the fear of running out and checking the trash to make sure none was accidentally thrown away.
If you as an outsider touches their hoarded items, a hoarder may feel anxious about that too.
Levels of Hoarding
Not all hoarding looks the same and you can migrate between levels of hoarding. Levels relate to the severity of the disorder and can be determined by factors like:
Does hoarding affect accessibility of the home?
How much clutter has spilled from inside to outside the home?
How usable are the rooms?
Are appliances still in working order?
Has hoarding led to health hazards?
Experts treating hoarding and using the ICD (International Classification of Diseases) as reference recognise five levels. In level 1 you may only have light amounts of clutter and the home is still safe and sanitary. Once someone has reached level 5, apart from excessive clutter, there may be infestations and even structural damage.
Types of Hoarding
When it comes to mental health it's important not to get fixated on stereotypes. Not recognising lesser known types of hoarding could mean that someone who is in desperate need of help never gets it and misses out on quality of life.
Hoarding types can be categorised along different guidelines, but this is a basic list of types you can look out for:
Typical hoarding: This is hoarding often seen with someone who has OCD. The individual experiences anxiety at the idea of parting with items and struggles to organise all he or she has accumulated.
Hoarding of pets: These individuals love animals and will own as many pets as possible. Unfortunately, they may have too many animals for the space available and the inability to organise prevents them from properly grooming or even feeding them.
Shopper hoarding: Shopping hoarders tend to buy impulsively, while also refusing to discard anything they've purchased in the past.
Food hoarding: You may buy more food even if you have enough in your fridge and cupboards. You may also find it difficult to throw away spoiled items, which could turn into garbage hoarding, mentioned below.
Paper hoarding: Some people simply can't throw away ANYTHING that contains paper. Whether it's a book, a recipe or an invoice, it will be added to the collection.
Garbage hoarding: Here you find it difficult to throw away trash and you may even look through other people's to see if there's anything of value to you.
Collectors hoarding: Nothing wrong with collecting items, but hoarders can't seem to keep it organised or clean and end up feeling ashamed of the mess, rather than proudly showcasing their valuables.
Researchers hoarding: Having a functional library of information means it's organised but if the collection is cluttered and someone can't part with books, magazines, DVDs or even digital devices once used for research, it may be seen as hoarding.
Makes thousands from your unused garage, storage cage or car space
To date, we've helped Spacer hosts make over $25 million from space that was gathering dust. If you've got space to spare, you can list it for free on our site in less than 5 minutes! Help locals in your neighbourhood store their documents, furniture or even cars and make up to $450 a month.
Find Out How It Works For Hosts
What is the Difference Between Clutter or Collecting and Hoarding?
Of course, many of us collect items, right? How is that different to hoarding and is hoarding a mental illness in all circumstances?
Dr. Melissa Shepard explains "The difference between clutter or collecting and hoarding primarily relates to the person's level of distress and impairment in their functioning. A collector typically enjoys their hobby, whereas someone with hoarding disorder feels compelled to collect and hold on to items and feels very distressed if they try to stop. Someone who has a lot of clutter or collects things would also not typically do so to the extent that it severely impacts their functioning or causes problems in their day-to-day life. For example, many of us have a cluttered workspace at times, but when it starts to distract us from our work we are able to clean up the clutter. Someone with hoarding disorder would not be able to do this, and their ability to function at work would likely become more and more affected by their hoarding."
Some other key differences include, firstly, when someone simply collects items, he or she has a sense of pride about what they have to showcase others. Their love for a certain niche prompts them to organise items, talk about them and set aside money to obtain more. In contrast, hoarders are often embarrassed about their actions and even feel incapable of bringing order to it. They feel compelled to obtain more items, rather than finding joy in the action as a collector would.
Is There a Link Between Hoarding, Anxiety, Depression and OCD?
Hoarding disorder commonly occurs with depression and anxiety.
In fact, Dr Shepard confirmed about 30% of people with hoarding disorder also have generalized anxiety disorder. Similarly, up to 30% of people with hoarding disorder may have a major depressive disorder.
As stated, hoarding is a disorder and it can present by itself or as part of symptoms of another condition. For example, someone who has OCD (obsessive compulsive disorder) or depression may hoard. Also, if someone presents with OCD or anxiety there is a good chance that hoarding may also be one of the challenges the individual faces.
However, health care professionals can distinguish whether someone has pure OCD or is specifically a hoarder. There are similarities between the two conditions but in general you can look for the reasons behind the hoarding to determine which condition is prevalent:
OCD: These individuals sometimes also collect items but it's driven by compulsions and there will be many other compulsions present in the individual's life as well. The items they pick are taken to give the individual a sense of completion.
Hoarding: Here an individual often hoards for sentimental reasons or they believe a need for it will occur in future.
There are many risk factors associated with conditions like anxiety, hoarding and other disorders. So, what could contribute to hoarding in adults and even children?
Trauma
Stress
Abuse
Illness
Lack of social support
Personality traits, such as being indecisive
Family, for example becoming a hoarder because another family member was a hoarder too
Genetic or biological factors
For some hoarders, keeping items is a way of coping. The trauma of a life event now prompts them to hold on to items. This can be to serve as a reminder of a loved one they lost or items they lost due to a natural disaster. The thought of losing anything again is simply too overwhelming, which leads to hoarding.
What are Some Key Signs to Look Out for?
To keep an eye one someone or to determine if you're becoming a hoarder, you can see if the following description fits the picture:
The person obtains items they don't really need
He or she gets more 'stuff' even though there's no space left in the house
Rooms in the house can't be used because they're full of clutter
The individual is really bad at planning and tends to procrastinate, even while being a perfectionist
You avoid the topic or have conflict with anyone suggesting there's a problem or thinking you need to part with some of the hoarded items
Of course, many people procrastinate bringing order to general clutter, but that doesn't mean they're hoarders. They may simply not be in the mood for a tedious task of cleaning up junk that accumulates over the years. So, it's important to view any one key sign in context of the rest of a person's lifestyle and choices.
What can You Do? For Yourself of Someone Else?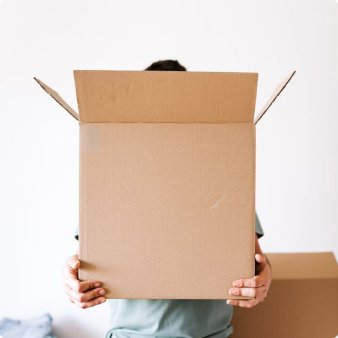 If you or a loved one is a hoarder, patience is key. But don't feel despondent because there's a lot you can do to resolve a situation, manage the condition or prevent future problems.
Accountability Partners
As an accountability partner you will give honest feedback to a hoarder about how he or she is managing their habits. You will look for warning signs, such as small amounts of clutter or overspending on items a person doesn't need.
From a hoarder's perspective, if you want an accountability partner, ask a friend you trust to be honest but compassionate. It should be someone you can even discuss financial matters with.
Get Storage
A relatively simple solution can be to get storage for the items. Whether you're a hoarder or simply a collector, when you van remove items from your home your living space can be more conducive to a quality lifestyle.
Also, proper storage empowers you to organise your possessions effectively. For many homeowners the lack of cupboards and storage space often leads to cluttered living, so rather give yourself the resources to get it right. Hoarder or not.
Turn the Challenge into Income
Whether you just need to break bad habits or see a therapist to manage your disorder, keeping a goal in mind can help you stay focused. And, you may find it easier to break old habits if you have the right motivation to keep you going. Did you know you can earn $450 a month on platforms like Spacer if you clean up and rent out storage space to members of your community?
Know that You can Only Help Those Who Want Help
If you're worried about someone because they seem to be hoarding, don't assume they want your help. They may take your opinion as an insult. For now, make sure they knew you accept them and will be there if they want to make life style changes in future.
Listen to the Experts—KonMari!
As mentioned, some homes may be in chaos because people simply find it difficult to organise the things they love. So, follow the guidelines of experts, such as Marie Kondo's popular techniques. Researching the KonMari method will teach you how to only keep things that spark joy. Also, you'll be inspired to tidy up everything in one swift process, rather than implementing small changes at a time. This is often more effective to break bad habits.
Be Honest
You will need to be honest about the lifestyle you maintain in future. After cleaning up your home you may need to audit your choices - for example with your accountability partner,- to ensure you stay on track and don't make the same mistakes.
Conclusion
Sometimes it's all it takes—just someone or something showing us the way. As Marie Kondo has helped many, we hope these insights can help you. Will you earn some cash by being a storage host, become an accountability partner or talk to a professional?
Whether you're the hoarder or the friend, you have many options. Please share your stories and experiences to help others facing the same challenge.
Recommended Resources
Love watching reality TV like DIY home renovations? Many of us do, with the secret wish that those transformations can take place in our own homes. So, why can't they? The garage that's currently out of use or simply a cluttered storage space deserves your attention and simply needs some TLC to look like one of those makeovers.
According to the Anxiety and Depression Association of America (ADAA), hoarding pertains to the insistent reluctance in disposing or getting rid of belongings regardless of their definite value. This can lead to the development of harmful effects on a hoarder's behavior, including their physical, emotional, financial, social, or even legal wellbeing.
Holy mess! Are you surrounded by chaos and disarray? Is your life a hodgepodge of litter and bedlam? Maybe understanding how to declutter your home will help you with putting some order into your home and life. People who take action in decluttering their lives and homes swear by its life-changing effect.
Sick of expensive and inconvenient self storage choices?
Join Australia's largest storage sharing community and save up to 50%
Book Self Storage Near Me