Looking for cheap monthly parking in Sydney that's secure? Then look no further! Safe and cheap Sydney parking is possible through Spacer - Australia's premier peer-to-peer marketplace that connects people with parking space, to people who need a car space. Say goodbye to expensive parking rates and council parking fines! Spacer takes all the stress out of looking for parking space in Sydney by setting you up with affordable private parking. Say goodbye to your Sydney parking woes! Whether you are looking for a safe spot to store or park your car, motorcycle, caravan or boat, or for a long-term place to keep your furniture and more, we will find a secure parking spot for you.
Known for its iconic Sydney Opera House throughout the world, Sydney is indeed a famous metropolitan city in Australia. Sydney makes for one of the famous summer vacation spots in the world because of its tranquil blue beaches and sunny skies. It is the largest cosmopolitan city in Australia with an estimated population was 5,029,768 as per the 2016 Census. Other landmarks and attractions worth visiting in Sydney include Sydney Harbor Bridge, Art Gallery of NSW, Chinatown, Australian National Maritime Museum, Taronga Zoo, and the Sydney Observatory. The immigration from countries such as Italy, Greece, Thailand, Vietnam and India in the recent years has made Sydney a paradise for every foodie. There are a number of specialty restaurants with diverse cuisines on offer. Pocket friendly eateries, fine dining restaurants, peaceful parks, hip nightlife, exquisite beaches and beautiful people create one of the best cities to live in.
Uncovering Sydney
Sydney always has something fun going on from fantastic views at the coastline and harbour, to a range of beaches that meet a variety of needs to beautiful national parks. Enjoy the exquisite harbour by the Pacific coastline best viewed via ferry ride, then experience the endless opportunities Bondi Beach has to offer from sunbathing on the sand, sitting and chatting to locals at the local bars, carving up the surf and swimming in sheltered pools.
Sydney Opera House
The Sydney Opera House is undeniably striking and unique. It is one of the more attractive infrastructures on the planet. Seeing such a recognisable structure for the first time is always an exciting experience. The inside of the Opera House can almost be as interesting as the exterior.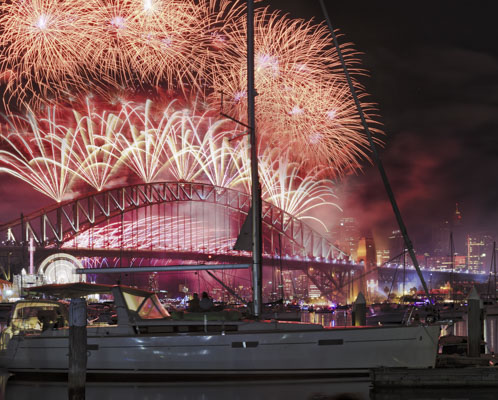 Sydney Harbour Bridge
The scenic Sydney Harbour Bridge is a major focal point of the city. It connects the CBD to Sydney's north. This is where the infamous New Year's Eve spectacular fireworks are displayed as the city celebrates and welcomes in the New Year. The Harbour Bridge is not just pretty spectacular to look but also one great adventure. Hundreds of people climb the Bridge daily and marvel at Sydney from a whole new different view. During the three-hour guided tour all the way to the top, you can scale the massive steel structure.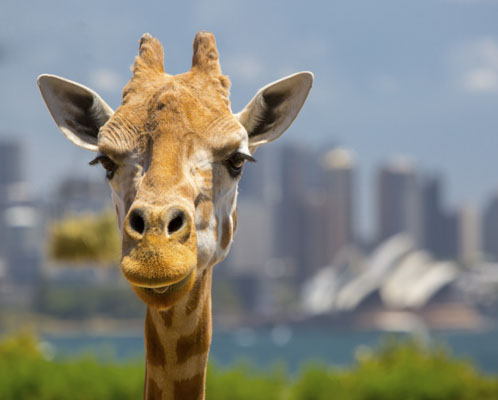 Taronga Zoo
Sydney's Taronga Zoo features the largest group of native and exotic animals in New South Wales, with the zoo being just a 12-minute ferry ride from Circular Quay. A bushy harbour hillside full of kangaroos and koalas, just to name a few of the lovely creatures, is another hidden Sydney gem. The zoo's highlights include the nocturnal platypus habitat, the Great Southern Oceans section and the Asian elephant display. Feedings and encounters happen throughout the day, while in summer a twilight concert jazzes things up. Taronga also sets benchmarks in animal care and welfare while offering a truly fun filled experience for people young and old.
Parking in Sydney
The 2014 Mercer Quality of Living Survey named Sydney one of the most livable cities, despite being one of the most expensive city as well. Ranked eleventh in the world for economic opportunity, Sydney has an advanced market economy with strengths in finance, manufacturing and tourism. Large foreign banks and multinational corporations are headquartered in Sydney, thus promoting the city as one of Asia Pacific's leading financial hubs. But Sydney doesn't stop there. the University of Sydney is Australia's first university and is regarded as one of the world's leading universities, alongside other great universities that are also conveniently situated in New South Wales' capital state. Exceptional healthcare is also in place with hospitals like the Sydney Hospital and St Vincent's Hospital. Sydney is made up of 658 suburbs, 40 local government areas and 15 contiguous regions. Due to the proximity to employment, education and easy access to transportation, many flock to the city not just to visit but to officially become a 'Sydneysider'.
Over the past 25 years, the share of detached homes in the city has dropped from 68 percent to 55 percent. This means that the high demand for more residential units gave rise to high-density living in the CBD and surrounding areas such as Alexandria', Bondi, Botany, Dee Why, Hornsby, Hurstville, Kogarah, Marrickville, North Sydney, Sydney Olympic Park, Strathfield, Parramatta, Chatswood, Surry Hills, Pyrmont and Sydney CBD.
High-density units are a less expensive alternative to a traditional detached home but with a fraction of the usual storage spaces left. Living in higher-density units often does not always come with a space for a personal parking slot. Parking meters and accessible parking spaces are available around Sydney but with the increasing population number, parking has became even more difficult and more expensive. Everyday, residents who come to work compete for parking slots near train stations in the early morning. Same goes with students who would need to come to school or university early in the morning just to get a parking space within the school ground. This does not include the local tourists that drive to Sydney from other states.
Spacer aims to provide affordable and secure parking solutions by giving renters access to a variety of parking slots just within their neighborhood or even close to where they work. Spacer utilizes unused existing parking spaces in the community. Spacer helps to connect people who have empty garages, carports, driveway, etc., to the people who need them. It builds a safe and affordable sharing community that aims to provide opportunities to earn extra money from unused spaces and big savings to potential renters. Don't let that city-living dream get ruined by the thought of not having a space for your car. Apartment dwellers should still have the option of owning a car. Let Spacer help you make your city-living dream come true for you and your family. Join the happy community of hosts and renters and be a certified 'Sydneysider' without having to worry about storage space.
How does Spacer work for renters?
No matter where you are, we can find a long term parking spot near you. Here are just some of the locations where you can findcheap parkingthrough Spacer to make your life easier:Alexandria, Artarmon, Bondi, Botany, Bronte, Chatswood, Chippendale, Clovelly, Coogee, Darlinghurst, Eastern Suburbs, Hurstville, Kogarah, Leichhardt, Macquarie Park, Manly, Maroubra, Mascot, North Ryde, North Sydney, Parramatta, Pyrmont, Randwick, Sydney, the Inner West, the North Shore and Waterloo... and the list keeps growing every day!Got a spare garage or parking space that you could lease? As aSydney parkinghost, you can make some extra cash each month with little effort. You could earn up to $4,800 a year renting out your garage. It's passive income at its best! Here are the details
How does Spacer work for hosts?
Want to lease your garage for extra income? You can in three easy steps and it's free!

1. Create a listing describing the size, type and access you want to provide.
2. Upload photographs of your unused area.
3. Set the price, and state the conditions. You make the rules, you are in control. Once you're all set up, review prospective renters, accept or reject rental offers as you choose. Agree to a move-in date, then sit back and watch your monthly income roll in! We thoroughly vet all users who need parking in Sydney to ensure your safety. Aside from garages, you can also list anything from your carport, driveway, carpark, shed, attic, spare bedrooms or even yard space. Create a quick and sustainable income stream for you whilst providing a much-needed service to theSydney parkingcommunity. What are you waiting for? Click on at the top of this page, and start space sharing today!We will also be more than happy to help you over the phone. Just give us a call at 1300 500 538
Lease My Space