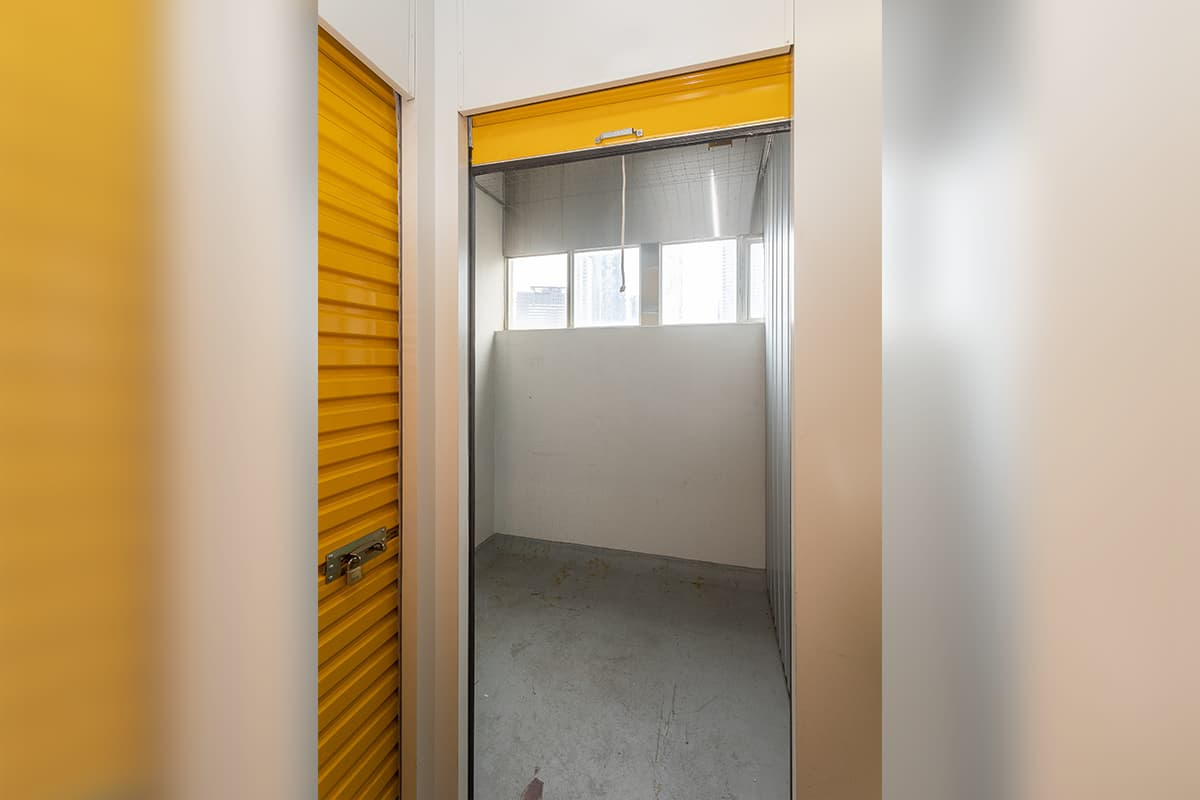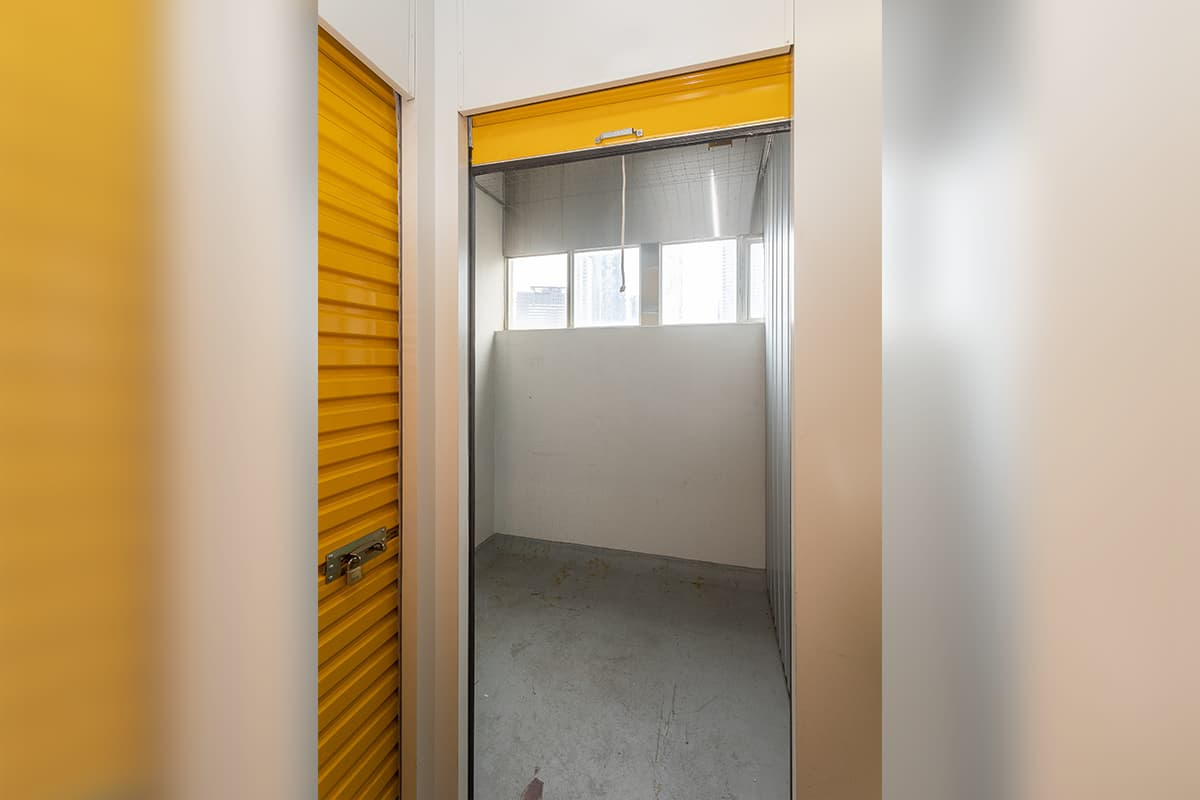 Note: Photos are for illustration purposes only. Please refer to listing details for exact dimensions.
Self Storage Unit in Strathpine - 2.00m x 2.00m (4.00sqm) (Upper floor)
Strathwyn Street, Brendale
Storage Unit
Space Details
Dimensions
2.00m x 2.00m
4.00m²
~2.40 high
Description
This Upper floor unit can hold the contents of an average one bedroom apartment.
The unit is housed in one of our modern, clean and secure storage centres with flexible access hours, usually between 5am and 9pm seven days a week. Once you've padlo cked your unit, you will be the only person who can access your items. We take security seriously, with PIN-coded access and CCTV surveillance utilised to help keep your storage secure.

We also offer a range of moving supplies including boxes and bubble wrap, plus trailer hire to help you move into storage. Just ask our friendly team when they contact you to confirm your booking.
Rules for my space
You'll be contacted to confirm details of your booking shortly after your request has been received.

It is a condition of this booking and your storage agreement that you keep the goods in your storage unit insured. You may arrange insurance on your own or alternatively you can take out insurance through the Operator. Under current legislation, the Operator must wait 5 days from the date you purchase storage to contact you in relation to adding insurance to your agreement.

Frequently Asked Questions
Yes, but only during office hours mostly from 8am-5pm Monday-Friday and 9am-2pm Saturday. Office hours vary depending on the centre.

Anytime during office hours, generally 8am-5pm Monday-Friday and 9am-2pm Saturday. Office hours can vary from location to location.

Does this space have power points?

No, but access to power can be requested. Installation of power points will depend on the duration of lease. The cost for the power usage will be flat rate and will depend on your power requirements.

Does this space have lighting?

Not all units have lights installed but there are lights in the hallway.

Is there access to elevators and trolleys?

At most locations, elevator access and trolleys are available for use. Please contact us to confirm availability.

Does the facility offer forklift services?

Some centres offer forklift services. Message us to check if the location you are enquiring about offers forklift services.

Can I use the unit as a workspace?

Yes, even mechanical work, but you must ensure that your work presents no danger to other people or property.

Can I access the space 24/7?

24/7 access is a special request. Usual access hours is 5am-9pm (7 days/week) at all centres.

Can someone from the facility accept delivery on my behalf?

Yes, as long as it is within the office hours

Can the space be accessed by multiple people?

Yes because you will be providing your own padlock.

Is the unit temperature controlled?

No, but there are couple of centres that have temperature controlled units. Message us to check if the location you are enquiring about offers temperature controlled units.

Yes, but this would be a special request. Storage units along driveway do not necessarily mean they are suitable for vehicle storage. Some centres have a narrow laneway so maneuvering the vehicle is not possible. Message us to check if the location you are enquiring about offers vehicle storage.
Listing last modified:
11 Dec, 2023
+$24.00 one-time setup fee
Don't Miss Out! Demand in Strathpine is high
+$24.00 one-time setup fee
Don't Miss Out! Demand in Strathpine is high
- An ongoing booking is charged monthly
- 1 month cancellation notice required
- You're not charged until booking is confirmed
Convenient
Local, flexible, easy
Special Offer
25% off first month
Notify me when a new space is listed in Strathpine
Nearby Listings