Storage & Parking
West Melbourne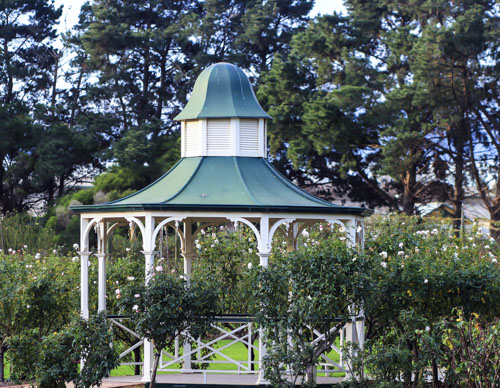 Escape the city blues and explore the wonders that await you at Outer West Melbourne. This region is full of picturesque 19th century villages that now house some of the best restaurants, galleries and fashion boutiques. Wander through the many iconic tourist destinations nearby. Outer West Melbourne is filled with rich multicultural heritage from its Aboriginal roots to more than 130 different nations now calling this region home. For the perfect blend of excitement, adventure and relaxation, venture into the vibrant and captivating western side of Melbourne.
From an African safari adventure at the Werribee Open Range Zoo, to the stately 19th century Victoria State Rose Garden and Werribee Mansion and the rolling white sands, colourful reefs and pristine waters of Point Cooke Marine Sanctuary. Whether you are fascinated with museums such as the Royal Australian Air Force, 19th century infrastructures, scuba or snorkelling trip or safari adventures, Melbourne's west offers a wide range of must-see attractions.
Uncovering West Melbourne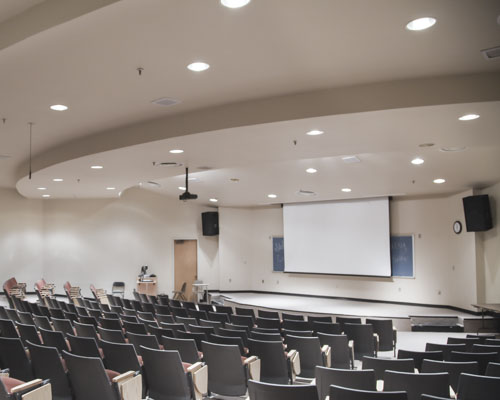 Education
The outer west is not all play, the region also has excellent educational institutions. Victoria University is a dual-sector tertiary institution, providing courses in both higher education and Technical and Further Education. The University has outer western campuses namely, Sunshine, Werribee and St Albans campuses. The Sunshine Campus offers building and construction trade courses in fully equipped practical-learning facilities. It also has a range of engineering courses. Werribee Campus has specialised facilities for teaching and research. Its major research centres include labs for water-treatment, food-science, biomedical-science and fire-safety analysis. The Campus also has childcare facilities. St Albans campus is a hub for health and nutrition programs. It also offers creative arts and science courses. The Campus is set in native gardens with childcare services, a gym and award-winning architecture. Victoria Polytechnic is VU's TAFE side of the institution. It delivers excellent vocational education by providing tailored, work-based and flexible courses. They equip their graduates with both the technical skills and thinking abilities needed to adapt and evolve in a modern work setting.
Harvester Technical College is a unique senior secondary institution which offers the youth an opportunity to complete secondary education whilst building employment ready skills in a variety of trade areas. This facility specialises in traditional trade areas such as Engineering, Electrotechnology, Carpentry, Plumbing and Hairdressing. The College delivers the Victorian Certificate of Applied Learning (VCAL) at all three levels, Foundation, Intermediate and Senior. Kangan Institute is another popular TAFE or Technical and Further Education provider located in different campuses in Broadmeadows, Docklands, Essendon, Moonee Ponds and Richmond. It specialises in health, aftermarket automotive, fashion, visual merchandising, hospitality and commercial cookery, business, accounting and IT, plumbing, electrical, carpentry, building and construction and engineering courses.
Medical Services
Excellent healthcare services are provided to the western region of Melbourne. Western Health offers a comprehensive, integrated range of services from its various sites; ranging from acute tertiary services in areas of emergency medicine, intensive care, medical and surgical services, through to subacute care and specialist ambulatory clinics. ​Western Health (WH) manages three acute public hospitals: Footscray Hospital at Footscray; Sunshine Hospital at St Albans; and the Williamstown Hospital. Footscray Hospital is a 290-bed acute teaching hospital. It provides the majority of acute elective and acute emergency services such as acute general medical and surgical, intensive and coronary care, subspecialty medicine, surgical services, and related clinical support. Medical, surgical and specialty area research are also being conducted in the hospital.
Sunshine Hospital is an acute and sub-acute teaching hospital with approximately 600 beds. The hospital's emergency department, including a paediatric service, is one of the busiest general emergency departments in Victoria. Sunshine Hospital is located in St Albans. It offers a range of services including a new intensive care unit, cardiac care services, women's and children's services, surgical, medical, mental health, aged care and rehabilitation services. ​Williamstown Hospital is a 90-bed facility providing emergency services, rehabilitation, geriatric evaluation and management services, community rehabilitation and transition care services. The hospital is located on Railway Crescent in Williamstown.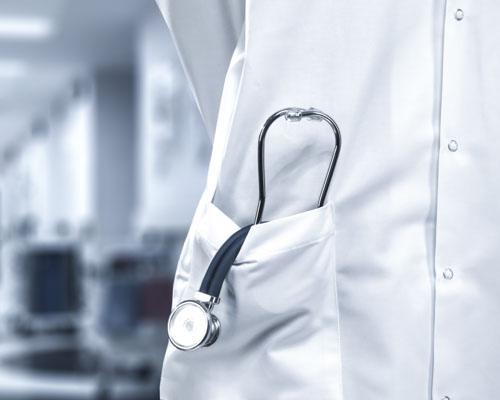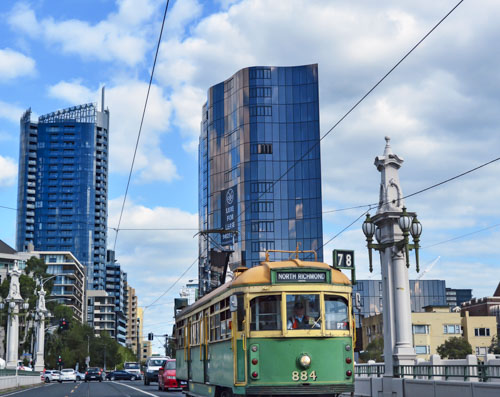 Public Transport
Melbourne's west is served by an extensive bus network, including the orbital bus, and Melbourne's distinctive tram services. Rail services with the suburban electric railway, are also available in this region. The Werribee railway line is the suburban portion of the Port Fairy railway used to travel to regions of Geelong and Warrnambool. From Newport on the Werribee railway line, passengers can use the Williamstown railway line. The Sydenham railway line is the electrified section of the Bendigo railway within metropolitan Melbourne. The Ballarat line is being upgraded to deliver more trains and improved reliability for Melbourne's outer western suburbs of Melton, Bacchus Marsh, Ballan and Ballarat.
The Regional Rail Link is a major new rail line running through Melbourne's west that will provide capacity for thousands more passengers across the Melbourne and country rail networks in the peak period. These changes will significantly improve the regions transport system.
Up Close With Outer West Suburbs
Melbourne's outer west is a trove of outdoor experiences to keep you on your feet. Beaches in Williamstown and Altona beaches are hot spots with plenty of cafes. Werribee is home to the Werribee Open Range Zoo, Shadowfax Winery and Werribee Mansion Hotel & Spa. Put your bowling skills to the test at Point Cook's WYNCITY Bowl & Entertainment. A great battle of laser tag, fun bumper car rides and the mini golf course is great fun for the whole family.
The Outer Western Melbourne has 5 districts that include Brimbank, Hobsons Bay, Maribyrnong, Melton and Wyndham.
Hoppers Crossing
Hoppers Crossing is an attractive suburb on the western side of Port Phillip Bay with residential subdivisions and a thriving community. An abundance of cafes and restaurants provide great food from sinful breakfasts to a sumptuous dinner. The Jump and Bounce Trampoline Park is a popular location for families. A huge expanse of interconnected trampolines, you can practice your slam dunks in the basketball section with the safety of crash mats. Cool down and take a plunge at the AquaPulse where fitness gyms, pools, aqua play park, spas and saunas are located. Hopper Crossing is also a shopping haven with more than 300 stores.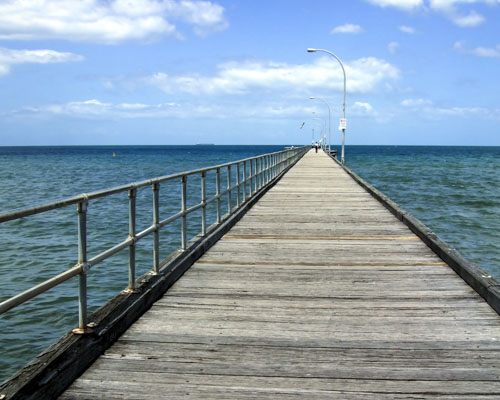 Altona
Altona, a beautiful suburb right on Port Phillip Bay, has beaches, parks and plenty of opportunities for fun. Go for a dip at the Altona Beach on sunny days or take a walk along the pier and see fishermen in action. Find a spot between the trees at Logan Reserve, have a picnic and enjoy a lazy afternoon nearby the Altona Miniature Railway. If the beach isn't your thing, head to Cherry Lake. The 3.5 km trail is a primary habitat for pelicans, swamp hens and the Altona skipper butterflies. Check out the best view in Altona at Truganina Park's 100 Steps to Federation. Burger joints, sweet shops, great restaurants and cafes are all over the area.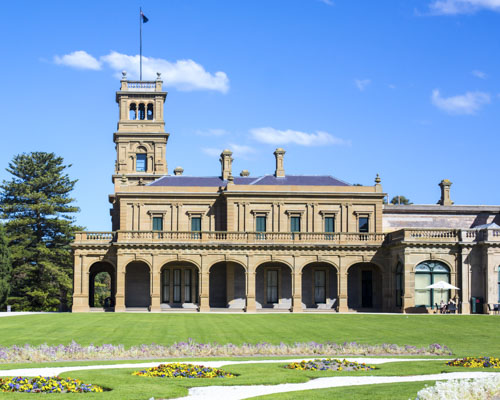 Werribee
The 10-hectare Werribee park is definitely the suburb's main attraction. The Victoria State Rose Garden that has more than 5000 roses and is a perfect picnic spot. Be thrilled by Werribee Open Range Zoo's safari on an open-sided bus past giraffes, zebras, rhinos and other endangered species who roam free in the park. Stroll along K Road cliffs and see the migratory birds or marvel excellent views of the red cliffs and the river at the Werribee Park Golf Club. If all your picnic food is gone, you can always take your friends and family for a hearty meal in Werribee South's great cafes and restaurants.
Parking and Storage
The outer western's proximity to beaches, parks, facilities, hospitals and schools makes it an ideal residential area for the young families, retirees and professionals escaping the noise of city living. The region's multiculturalism draws visitors and tourists to its vibrant environment, diverse cuisine and great adventures.
Popularity is always a great indicator of a nice place to live. But as the population grows, so does the real estate prices and rental fees. Modern terraces and flats in the area are currently still affordable, but offer little extra space. There is also a need for more parking for commuters at railway stations. Spacer aims to provide storage space and parking solutions, in the community.