Storage & Parking
Sydney CBD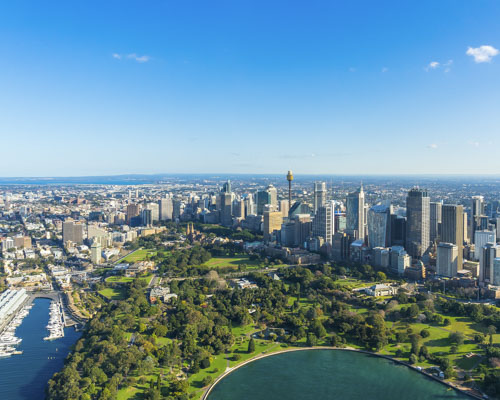 The Sydney Central Business District is more than just a business hub. Discover great theatres, beautiful heritage, delicious eat streets, hip bars and designer boutiques all in this lively inner city. Sydney CBD is bordered by Circular Quay and Sydney Harbour to the north, Macquarie Street to the east, Darling Harbour to the west and Liverpool Street and Central railway station to the south. Popular locations in the City of Sydney include Broadway, Central Park, Chinatown, Circular Quay, Darling Harbour, The Domain, East Sydney, Garden Island, Goat Island, Green Square, Kings Cross, Railway Square, Strawberry Hills, St James and Wynyard.
Visit delightful theatres like the SBW Stables Theatre in Nimrod Street and the heritage-listed Eternity Playhouse in Burton Street in Darlinghurst. Some of the hottest neighbourhood dining spots are Kensington Street in Chippendale, King Street in Newtown and Darling Street in Balmain where you'll find a delicious selection of diverse cuisines. Alexandria and Surry Hills Hills are well known for their coffee and brunch scene. Sydney is also known for their vibrant festivals like the world-famous Sydney Mardi Gras Parade and the Norton Street Italian Festa in Leichhardt. A visit to inner Sydney is not complete without the obligatory selfie at iconic spots such as the Sydney Cricket Ground, Sydney Harbour Bridge and the Sydney Opera House. To wind down, take an afternoon stroll along the shades of Hyde Park and Victoria Park.
Uncovering Sydney CBD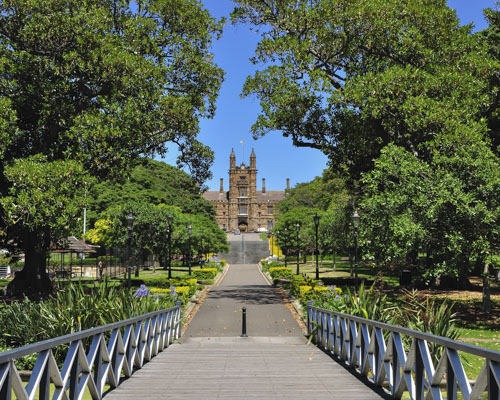 Education
The central district is also home to Australia's first university and one of the world's leading education institutions. Founded in 1850, the University of Sydney is a public research facility comprising of 16 faculties and schools and offering a range of bachelor, master and doctoral degrees. Its main campus, ranked top 10 in the world's most beautiful universities, spreads across the inner-city suburbs of Camperdown and Darlington. As of 2016, the university is undertaking a large capital works program with the aim of revitalising the campus and providing more office, teaching and student space. The university has satellite campuses on Mallett Street, Cumberland, Rozelle and Camden.
Inner Sydney is also well-known for its secondary education. The Sydney Grammar School, is an independent, non-denominational, day school for boys, located in Darlinghurst, Edgecliff and St Ives. It offers education from Kindergarten to Year 12 over its three campuses. This private school is regarded as one of the most academically proficient private schools in NSW with up to 26 full scholarships granted every year. Sydney Grammar's Inner Sydney location is near Hyde Park next to the Australian Museum.
Medical Services
In addition to quality education, Inner Sydney is renowned for its medical centres. Located on Missenden Road in Camperdown, The Royal Prince Alfred Hospital (RPA) is one of Australia's premier tertiary referral hospitals. Partnered with the University of Sydney's Medical School, the RPA is a teaching hospital of the Central Clinical School. Recognised worldwide as a leader in healthcare excellence and innovation, RPA provides an extensive range of diagnostic and treatment services to NSW residents since 1882. St Vincent's Health Australia (SVHA) is a group of non-for-profit and non-listed companies operating under the stewardship of Mary Aikenhead Ministries. SVHA was recognised as one of Australia's leading private hospitals. They employ over 350 specialists and provide a wide range of general and specialised medical and surgical services. St Vincent's Private Hospital is located on Victoria Street in Darlinghurst.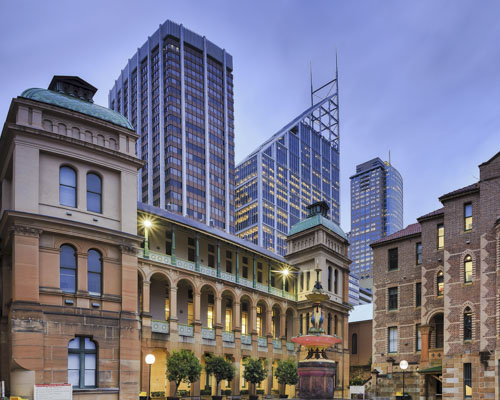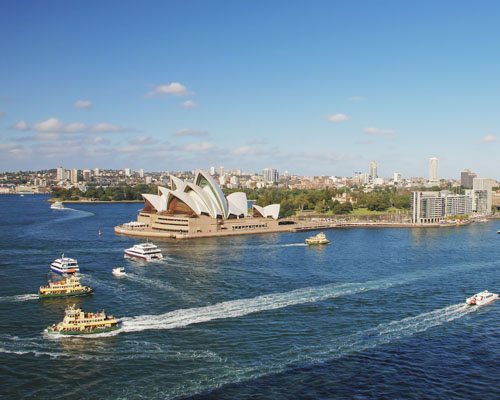 Public Transport
The district is well serviced by public transport with connected railways, buses and ferries. Ferry services across Sydney harbour leave from the terminal at Circular Quay and travel to suburbs such as Balmain, Kirribilli, Neutral Bay, Mosman, Rose Bay and Manly. Transdev operates the light rail network connecting Central Station to Capitol Square, Paddy's Market, Pyrmont Bay, John Street Square, Sydney Fish Market, Wentworth Park, Glebe, Jubilee Park, Rozelle Bay and Lilyfield. The longest journey from Central to Lilyfield is estimated to be around 25 minutes. The Central railway station, located at the southern end of the city, is the largest and busiest railway station in New South Wales. It is located on Eddy Avenue in Haymarket and near accommodations such as Adina Apartments and Rydges Hotel. Alfred Street is home to Circular Quay railway station, a heritage-listed multi-level transport hub featuring a ground-level central concourse. It is ideally located near the Customs House and services the majority of commercial and residential properties in the area. On Elizabeth St, the underground Museum Railway station connects the southern end of Hyde Park to the City Circle route. The station provides access to the Australian Museum and the University of Sydney, as well as establish a direct link to Sydney Airport international and domestic terminals.
With the various different transportation options, you can easily access and truly enjoy the vibrant Inner Sydney neighbourhoods from exhilarating theatre performances, to delicious creations and beautifully restored pubs at any time.
The Dazzling Inner City Suburbs
Whilst the Inner City is a buzzing city, with shops and restaurants full of people, you are still able to get a wonderful view of the harbour and intriguing wildlife at any time of the day. Like most great cities in the world, the Inner City Suburbs of Sydney exude their own character and distinct identity.
Sydney Central
Whilst the Inner City is a buzzing city, with shops and restaurants full of people, you are still able to get a wonderful view of the harbour and intriguing wildlife at any time of the day. Like most great cities in the world, the Inner City Suburbs of Sydney exude their own character and distinct identity.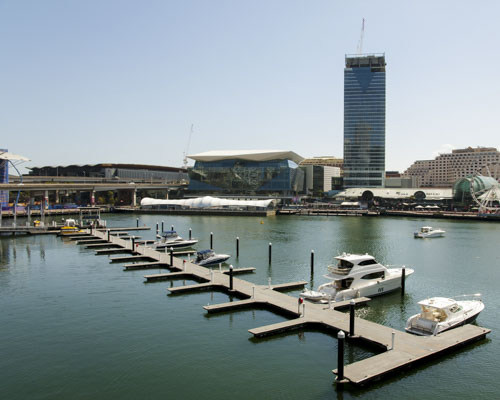 Darling Harbour
The Pyrmont Bridge forms a historic centrepiece to Darling Harbour. Originally named Long Cove, Darling Harbour is a leisure and entertainment precinct. The suburb has fantastic water views, ice-cream, playgrounds, parks, fountains and many free attractions on weekends. During the day, the area is filled with mostly city workers and exhibition attendees. At night, the CBD provides relaxing dining experiences by the water. Weekends, however, transform the city into a vibrant culture and nightlife with crowds of club goers gathering in the area. Darling Harbour also offers educational entertainment experiences for families and young children, with the Australian National Maritime Museum, Sydney Aquarium and the Sydney Wildlife World. Make sure to visit the Cockle Bay Harbour at 8:30pm on a Saturday to see the spectacular Darling Harbourside Fireworks Displays.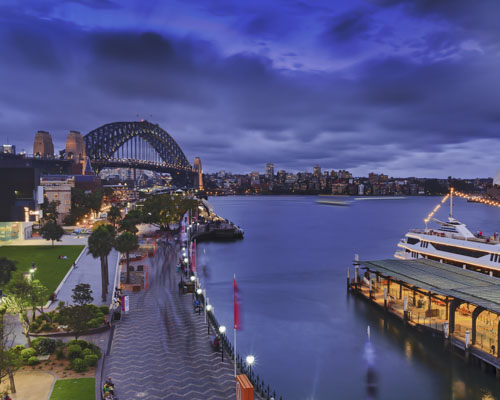 Circular Quay
The Circular Quay area is a popular neighbourhood for tourism consisting of beautiful walkways, parks, malls and restaurants. Here you will find ferries, trains, taxis and buses that can take you to virtually every part corner of the city. It is home to the Sydney Customs House, Sydney's Museum of Contemporary Art and the City of Sydney Library. Circular Quay is a focal point for community celebrations, due to its central Sydney location between the Sydney Opera House and the Sydney Harbour Bridge. It is one of the main congregation points for Sydney New Year's Eve festivities. Accommodating to visitors and locals alike, the suburb has several shops, cafes, restaurants and activities to suit all interests and needs.
Whether you like to experience the adrenaline rush of climbing the Harbour Bridge, enjoy the tranquil oasis of the Royal Botanical Garden or play with king penguins at the SEA LIFE Sydney Aquarium, Inner Sydney is a dazzling adventure for all.
Parking and Storage
Central Sydney is highly active in all industries, from tourism to business to residential. The lively neighbourhood with the streets lined with café, shops, galleries, restaurants, bars and parks draws over 33 million visitors annually. Despite the expensive high-density living spaces, high traffic congestion and parking wars in the CBD, the area's proximity to employment, schools, hospitals and community facilities outweighs the areas downfalls.
The lack of storage and parking spaces should not prevent individuals moving to the bustling city. Spacer seeks to lift this burden, providing easy, reliable and affordable storage and parking solutions. To offset high rent, list your spare storage or parking space for free and earn extra passive income.
Find Storage or Parking in Sydney CBD