Canberra was established in 1913 as the capital for the newly federated Australian nation. The Canberra central business district is often referred to as the 'Civic'. It is the home of Parliament House. Canberra plays host to a community of residents who've relocated from larger cities such as Melbourne and Sydney to work in politics, government and related industries such as media, not to mention the large number of student population. The city has been built around Lake Burley Griffin housing government, educational and commercial buildings and facilities and a number of renowned galleries and museums. But Canberra is more than just historic infrastructures, museums and parks.
Uncovering Canberra
Public Transport
The Canberra Airport is a major airport serving Canberra and provides direct domestic services to Sydney, Melbourne, Brisbane, Adelaide, Gold Coast and Perth, with connections to other domestic centres. Located approximately 8 km from the city centre, within the North Canberra district, it is the eighth-busiest airport in Australia. Direct international links also operate from Canberra to New Zealand and Singapore
Getting around Canberra and nearby cities is quite easy with public transport such as trains and buses. If planes are not your thing, the countrylink trains takes you from Sydney and Melbourne to Canberra. You can also drive your way to Canberra through dual-carriageway, mostly freeway-like roads. Whilst in Canberra, Action buses can take you around. The inter-town routes are frequent and reliable, especially during peak hour, but are often crowded. Most attractions in Canberra provide parking at no extra cost, However, due to popularity, paid parking has recently been implemented within the central suburbs. Canberra roads are generally of excellent quality and relatively uncongested.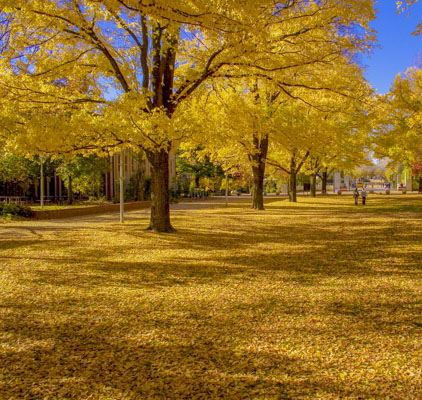 Education
With a total of 132 schools, 87 of which are operated by the government and 45 are private, Canberra is a highly educated city. The main tertiary institutions are the Australian National University in Acton and the University of Canberra in Bruce. The Australian National University (ANU) is a national research university with over 10,500 full-time-equivalent students. ANU is ranked 1st in Australia and the whole of Oceania, 20th in the world by the 2018 QS World University Rankings, and 47th in the world by the 2016/17 Times Higher Education. ANU was also named the world's 7th most international university in a 2017 study by Times Higher Education. The University of Canberra (UC) is a public university that offers both undergraduate and postgraduate courses in Applied Science, Health, Art and Design, Business, Government and law, Education and Information Sciences and Engineering. UC has a student population of over 8,000. The Australian Defence Force Academy (ADFA) and the Royal Military College, Duntroon are located in the inner-northern suburb of Campbell.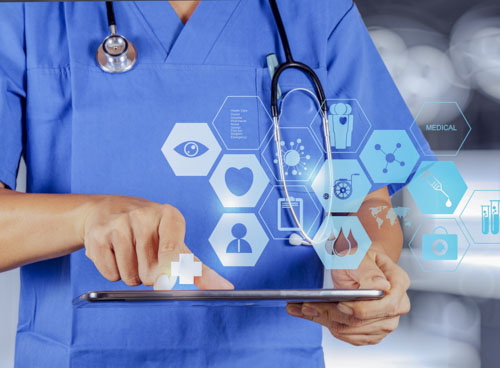 Medical Services
Canberra has ample public and private hospitals. Canberra Hospital, formerly known as the Wooden Valley Hospital, is a public hospital with approximately 672 beds located in Garran. It is the major teaching hospital for the Australian National University Medical School. It is also a teaching hospital for the University of Canberra's School of Nursing. Calvary Public Hospital Bruce is a public hospital in Bruce. It is classified as a secondary care facility with approximately 174 beds. It is a teaching hospital affiliated with the Australian Catholic University, Australian National University and University of Canberra. The largest private hospital is the Calvary John James Hospital in Deakin. They offer an extensive range of services including general medical, maternity, rehabilitation, and both day and overnight surgery services.
Cheap Parking in Canberra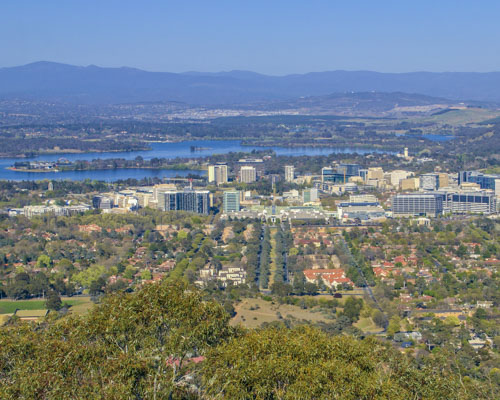 Over half of the Australian Capital Territory is preserved as national parks and nature reserves, including Tidbinbilla Nature Reserve and Namadgi National Park, thus earning the nickname bush capital. From the awesome beaches of the coast, to the rural beauty of the countryside, Canberra is best explored by car. The iconic national attractions, pristine beaches and breathtaking adventures in the great outdoors are all just moments away. There are still ample parking in the area for both tourists and locals alike. But for a rapidly growing city such as Canberra, the visitors and residents population will soon outnumber the available parking spaces. A number of high density housing units are being built in Canberra to accommodate the rising population, which has grown 11% since 2011. That makes it Australia's fastest growing city. Due to convenience and work location, young professionals downsize into apartment units at the Civic and are willing to pay extra for additional facilities, especially for guaranteed parking spaces.
If the need for short or long term parking arises, you always have options of renting your very own parking slot at a lower price. Spacer provides a list of secured and affordable parking spaces from carports, to driveways, to garages and commercial parking spots. You are guaranteed to find the perfect spot for your ride near your home or workplace.
Spacer also creates opportunities for people with underutilized spaces in Canberra to turn them into money making spaces by leasing them to others who need it. With just an unused parking space such as a driveway or garage, you can earn as much as $200-$400 per month. These earnings you can keep for future use or cover for monthly bills. Listing your spare spaces unto Spacer's website is fast, easy and free. You can also call 1300 500 538 for assistance. Spacer aims to create a vibrant sharing community where people with extra garage or car parks meet people who needed them. It is also a relatively cheaper alternative to commercial parking spaces. These parking solutions are usually available just a few minutes away from your home.
How does Spacer work for renters?
No matter where you are, we can find a long term parking spot near you. Here are just some of the locations where you can findcheap parkingthrough Spacer to make your life easier:Alexandria, Artarmon, Bondi, Botany, Bronte, Chatswood, Chippendale, Clovelly, Coogee, Darlinghurst, Eastern Suburbs, Hurstville, Kogarah, Leichhardt, Macquarie Park, Manly, Maroubra, Mascot, North Ryde, North Sydney, Parramatta, Pyrmont, Randwick, Sydney, the Inner West, the North Shore and Waterloo... and the list keeps growing every day!Got a spare garage or parking space that you could lease? As aSydney parkinghost, you can make some extra cash each month with little effort. You could earn up to $4,800 a year renting out your garage. It's passive income at its best! Here are the details
How does Spacer work for hosts?
Want to lease your garage for extra income? You can in three easy steps and it's free!

1. Create a listing describing the size, type and access you want to provide.
2. Upload photographs of your unused area.
3. Set the price, and state the conditions. You make the rules, you are in control. Once you're all set up, review prospective renters, accept or reject rental offers as you choose. Agree to a move-in date, then sit back and watch your monthly income roll in! We thoroughly vet all users who need parking in Sydney to ensure your safety. Aside from garages, you can also list anything from your carport, driveway, carpark, shed, attic, spare bedrooms or even yard space. Create a quick and sustainable income stream for you whilst providing a much-needed service to theSydney parkingcommunity. What are you waiting for? Click on at the top of this page, and start space sharing today!We will also be more than happy to help you over the phone. Just give us a call at 1300 500 538
Lease My Space