Adelaide, the capital city of South Australia, territory of the Adelaide Crows, and home to over 1.36 million Australians is more than just a big city. The cosmopolitan coastal destination is one of the most visited cities in the country. It is renowned worldwide for its museums, summer destinations and, festivals. Adelaide offers a mixture of modern and historical travel experiences, with tourist attractions scattered all over paying a tribute to the people of yesterday and giving the people of today something to look forward to.
Uncovering Adelaide
Festivities
The Adelaide Festivals and celebrations highlight the local talent in the field of arts and sports. A string of literature, music, and arts festivals like the Fringe Festival, Adelaide Festival of Ideas and Adelaide Film Festival ensure a year packed full of culture. The city also offers food lovers the Tasting Australia event and the Royal Adelaide Show for agricultural enthusiasts. In addition, it is worth mentioning that Adelaide is home to the iconic Adelaide Festival Centre that has been serving as a stage for international artists, musicians, and personalities worldwide.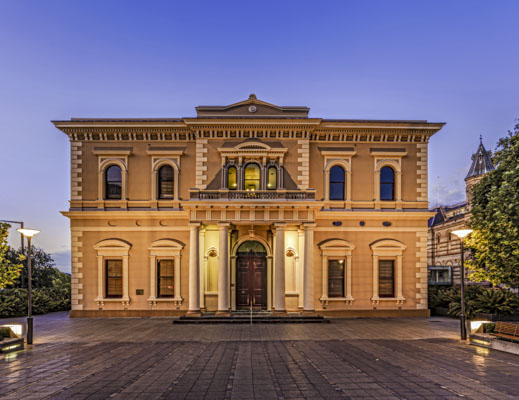 Landmarks
The North Terrace, Art Gallery of South Australia, Glenelg, and the Cleland Wildlife Park are just a few of Adelaide's best destinations. It is mostly recognized for its museums, which bring the past and the present of South Australia to life, particularly with art pieces in the Art Gallery of South Australia. Victoria Square, located in the heart of the city, is also a must-visit destination for all visitors, allowing them to gaze on the historical statue of Queen Victoria. For people looking to dive into all tourist activities like shopping, visiting museums, checking out restaurants, sightseeing, boating, dolphin-spotting, and going on cruises, Port Adelaide is the place to be.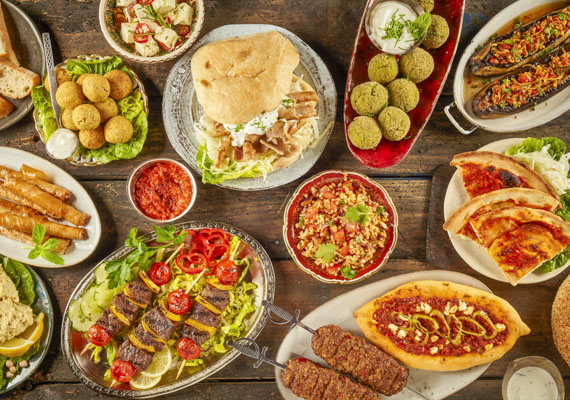 Food
Visitors of Adelaide will never go hungry. The city offers a variety of food inspired by various cuisines from South-East Asia to Mexico to the Mediterranean. For those travelling on a budget, the pricing, despite being some of the best food in Australia, is affordable and reasonable. For those hoping to have a gourmet meal, the Chianti restaurant in 160 Hutt Street offers exquisite and mouth-watering Italian dishes. For couples, the Botanic Gardens Restaurant is the best place to fill up hungry stomachs with modern Australian food while enjoying a romantic view of the garden. Tourists who are hoping for something a little more casual can go straight to the Food Truck Movement food park. Here, visitors can walk around while munching on a burger and listening to live music.
Parking in Adelaide
With all the different activities and destinations, planning your travel itinerary is easy. Finding an affordable parking spot in such a lively and bustling city, is a different story. It's difficult to enjoy your visit when you are worried about the security of your car throughout the trip.  This is where we, at Spacer, can help.
We can help you find affordable and convenient car parking in Adelaide CBD as well as Adelaide airport long-term parking. At Spacer, we connect locals with spare car space with those who need a little extra. We help visitors and residents alike.
If you are a local with residential or commercial properties in Perth, you can put your empty spaces up for rent and earn a little extra income. To start earning, all you have to do is fill out the details, set the rules for your space and start accepting bookings.
If you have extra car parking, help out a friendly neighbour or traveller and earn up to $400 a month. It's a great way to make some extra passive income.
How does Spacer work for renters?
No matter where you are, we can find a long term parking spot near you. Here are just some of the locations where you can findcheap parkingthrough Spacer to make your life easier:Alexandria, Artarmon, Bondi, Botany, Bronte, Chatswood, Chippendale, Clovelly, Coogee, Darlinghurst, Eastern Suburbs, Hurstville, Kogarah, Leichhardt, Macquarie Park, Manly, Maroubra, Mascot, North Ryde, North Sydney, Parramatta, Pyrmont, Randwick, Sydney, the Inner West, the North Shore and Waterloo... and the list keeps growing every day!Got a spare garage or parking space that you could lease? As aSydney parkinghost, you can make some extra cash each month with little effort. You could earn up to $4,800 a year renting out your garage. It's passive income at its best! Here are the details
How does Spacer work for hosts?
Want to lease your garage for extra income? You can in three easy steps and it's free!

1. Create a listing describing the size, type and access you want to provide.
2. Upload photographs of your unused area.
3. Set the price, and state the conditions. You make the rules, you are in control. Once you're all set up, review prospective renters, accept or reject rental offers as you choose. Agree to a move-in date, then sit back and watch your monthly income roll in! We thoroughly vet all users who need parking in Sydney to ensure your safety. Aside from garages, you can also list anything from your carport, driveway, carpark, shed, attic, spare bedrooms or even yard space. Create a quick and sustainable income stream for you whilst providing a much-needed service to theSydney parkingcommunity. What are you waiting for? Click on at the top of this page, and start space sharing today!We will also be more than happy to help you over the phone. Just give us a call at 1300 500 538
Lease My Space