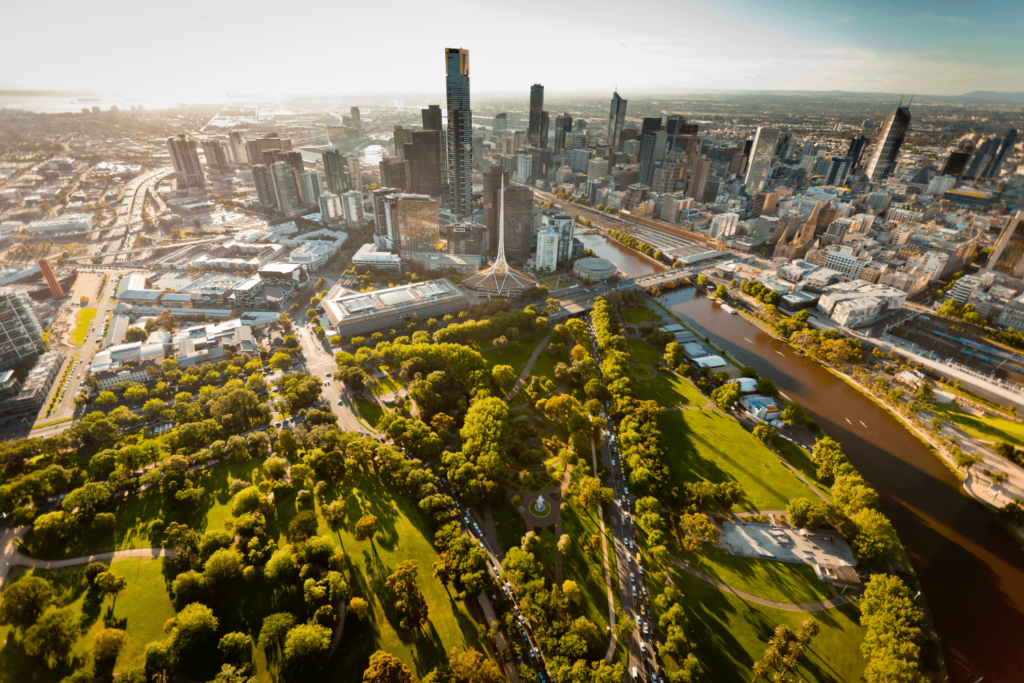 Parking spaces are an integral part of a city, and a city must be able to satiate the need for parking spaces for their residents and visitors. Cars are the primary means of transportation, and drivers must have a place to park them, particularly near their home or workplace. Visitors and locals alike, search for affordable parking options.
You can find parking spaces for cars in different locations, such as a parking lot, on the side of a street or a parking garage. Parking often comes with rules, and they may be implemented differently in every city or street.
Parking Know-How in Melbourne
Melbourne is the second-most populated city in Australia. It is also the state capital, as well as the place with the most number of residents, in the state of Victoria. It encompasses the wider metropolitan area, consisting of 31 municipalities, and has a population of over 5 million people. Its economy is highly expanded, with particularly strong points in finance, research, education, manufacturing, logistics, IT, transportation and tourism. For job seekers, Melbourne is also a particularly attractive city. 
According to Adzuna, Melbourne currently has over 14,500 active jobs with sought-after employers such as KPMG, Monash University and The Victorian Government. 90% of those jobs were full-time and almost 70% were permanent positions. With an average salary across the city upwards of $93,000 it should be no surprise that people are flocking to move to Melbourne.
In research conducted in the city, employees decision process when choosing the mode of transportation during their journey to work was examined, as was their perception to shifting to public transport. Results revealed that more than half of the respondents opted not to use cars if parking was not available, and 35% responded that they would prefer the use of trains.
So, where will you park in Melbourne? In the CBD, you are given a limit of 1P (one hour) during the day in most bays. Several bays provide a limit of 2P (two hours) after 6:30PM, and at 8:30PM, most restrictions in the CBD are removed. You can expect longer time limits outside the CBD, depending on the demand and availability of the parking area. If you require longer time limits and the ones offered by street parking is insufficient for your intended stay, two off-street car parks are owned by the City of Melbourne, with competitive rates. There are also several commercial car parks in the city that you can make use of.
Now, how much would it cost you if you have your car parked in Melbourne's parking bays? Hourly fees differ among the fee-payable parking bays in the city, which are generally half of their 30,000 on-street parking spaces. This depends on the demand and availability of parking in every area. Generally, though, the hourly rate of on-street parking in the CBD and other surrounding area is $5.50. Outside the CBD, you may pay for $3.20 per hour and 80 cents for all-day parking areas. You can choose from credit cards, coins, and cashless parking with PayStay as payment methods.
Why You Should Find Your Own Space
Time is often wasted while parking a car. According to research, on average it takes seven minutes to find a parking space in the UK. With this average for someone who parks their car a few times a month (i.e., five times), a person can end up spending 420 minutes or seven hours a year, just searching for parking spaces.
Car parking impacts even those who are owners of their own parking spaces. If you have your own space, how long do you use it for each day? What do you do when it is not in use? When you travel to work every day, or you go enjoy your summer vacation, you leave your parking space for hours or even days. Why not make extra money by renting out this empty to space to local commuters in need of parking space?
Investing in a Car Space
Ever thought of making an investment? Could a parking space be that profitable property investment prospect you've been eyeing? Car parking spaces are of increasing value, especially in busy capital cities like Melbourne, and some individuals are willing to spend a considerable amount of money to rent out a parking space near their home or workplace. Supply and demand are vital factors that affect the worth of any investment. And in cities like Melbourne, demand for car parking far surpasses supply.
The Parking Space that Suits Your Needs
A wide array of car parking spaces are available in Melbourne, and you can choose to rent outdoor, garage, undercover, overnight, driveway or secure parking spaces for your car. You can look into the offers by Secure, Wilson and Parkhound. They offer different parking spaces throughout the city. If you are searching for more long-term options, Spacer can offer affordable and convenient solutions.
Your car may be one of your most prized assets, since it is of great use to your daily activities; therefore, keeping it safe whilst you are away is always critical. Fortunately, sharing marketplaces like Spacer and Parkhound are readily available to provide you with parking choices that suit your needs and preferences. Spacer can definitely help you with your parking demands, whether you require outdoor or garage parking. So skip all the hassles; sign up now at spacer.com.au and enjoy a worry-free day everyday. If you have extra space that you want to rent out either for parking or storage, Spacer also makes the process of renting out your space very simple.