8 Passive Income Ideas - Tested and Rated! [Updated 2021]
The world of passive income can be a confusing one. With promises of "make easy money online" and "earn an extra $1000 a month in 5 minutes," it's easy to be intrigued… but where should you even start?

Over the past three months, I've been trying out the 8 most recommended passive income streams, to see which ones are worth your time and which ones are not. Don't waste your time reading through a list of 70 ideas, or signing up for a million different sites. Instead, here are the most common passive income ideas RANKED on the effort it will take you to get started and the impact it will have on your bank account!

What Does Passive Income Actually Mean?
Passive Income is essentially the idea of an initial investment (such as time or money) that grows over time in value but decreases in the amount of time you need to invest. Think of it like a seed you're planting that needs lots of care upfront, but once it's grown, it gives you apples with little to no maintenance.
 How Did We Decide On The Scoring? 
First, I gave each idea a score based on the time it took me to set up, as well as maintenance time and time I would expect to invest in the future. 10 means that it took next to no time at all, whereas 1 means that it took a whole lot of time & effort.
Then I gave them all an impact score, based on how much I could expect my bank account to go up if it goes well. I also took risk into account, so something that is almost a sure win and would be a big win would get a 10, whereas something that would have next to no impact on my living expenses would get a one.
1. Invest in the Stock Market
While investing has been around since the 17th century, it seems to be all the buzz right now. Investing Apps such as Robinhood and Raiz (previously Acorns) have been in the spotlight for making investing more accessible than ever, and all of the knowledge that was previously hauled up in Wall Street has become available for the average joe through the *internet*. Now, I am by no means the best person to tell you about stocks, but if you're anything like me and have no clue where to even start I hope this helps a little!
Getting Started
The first step, which really should be the first step for all of these income streams, is to have a look at your current finances and ensure you've:
1. Paid of all of your (high interest) debts
2. Saved up enough for a 6-month emergency fund – usually at least $3,000 is recommended.
3. Are making more than you're currently spending!

Remember, these investments are not for short term gain so you need to make sure you won't be needing this money anytime soon. 
Step Two is building a little bit of background knowledge. You by no means need to become a stock market expert, but everyone has different strategies and it's best to make an informed decision about what strategy is best for you. Some of our favourite resources are:
Reddit Communities

The Barefoot Investor

Aussie Wealth Creation
Now, you're ready! Step Three is to decide what investing platform is best for you. Some popular choices for Aussies are:
Selfwealth gets the tick from the Australian reddit community, and with a fee of $9.50 per trade it proudly boasts to be "Australia's Cheapest Trading Solution."  All in all it took me 15 minutes to sign up. You'll need ID and your bank account details handy, and keep in mind it can take them a few days to get your account set up. Commsec is another good option.  It took me 7 minutes to create my account, which is much easier if you're an existing commbank customer. Commsec allows you to start trading from $10.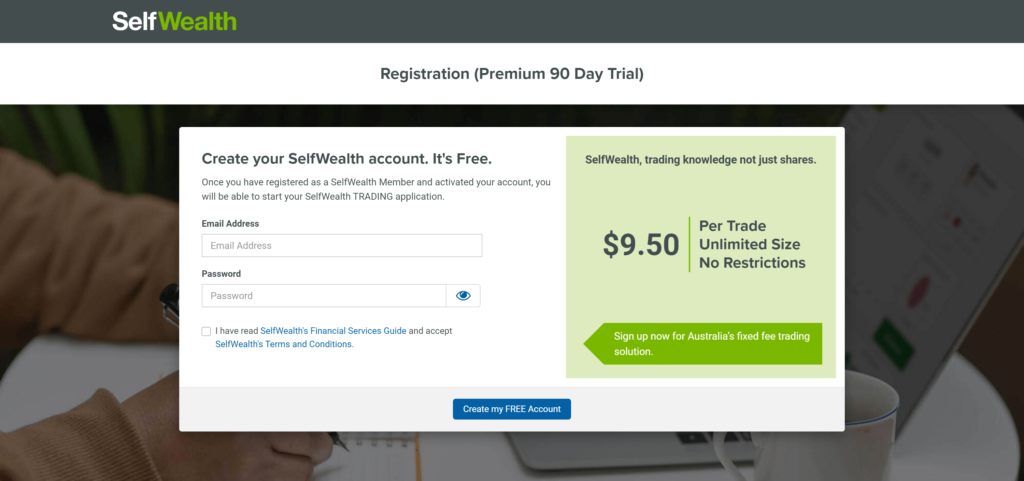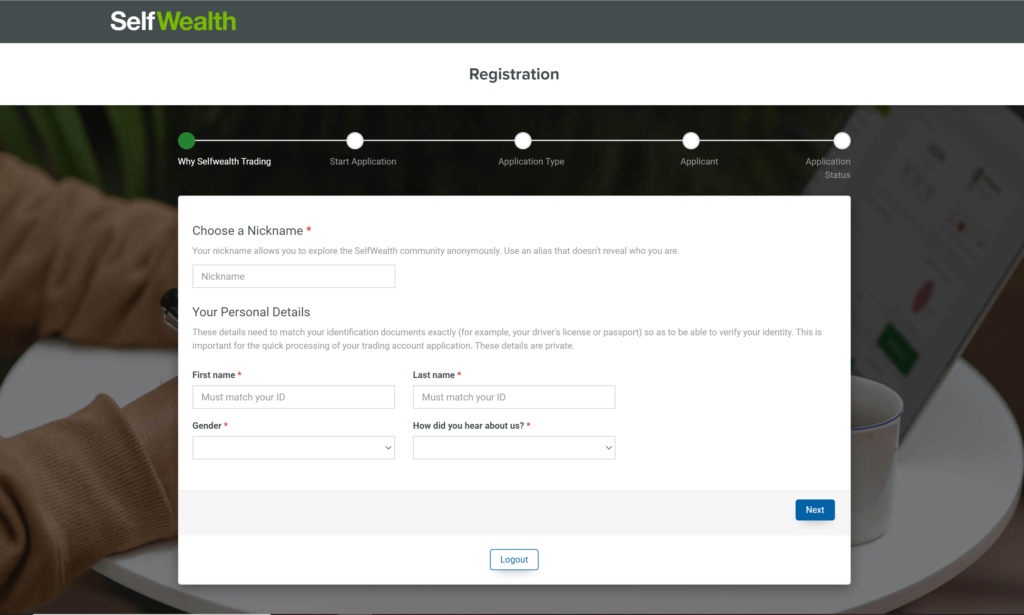 How Much Money Can You Make Through Investing?

How much you can make through stocks depends completely on how much you're investing and what you're investing in. In general, higher risk equals the potential for higher reward, but this is not always the case. Exchange-traded funds (ETFs) are a brilliant option if you are just starting out. If buying a traditional stock is like buying a piece of a Apple pie, then investing in an ETF is the equivalent of getting to take a bite of every dessert in a pastry shop. In general, ETFs are just trying to follow the pattern of the stock market, not outperform it. There are many different types of ETFs, which is why Step Two and doing your own background research is crucial.

Once you're set on the stock, index or ETF you're after, head to your chosen investing platform and get started. For example, you can find out how to purchase an ETF through SelfWealth here. 

According to Money Smart, the average return from Australian shares is around 6.5%. However, there is a lot of variation within these numbers. Fidelity showed that if you look at longer term figures, say over the past 30 years, it could look more like 8.55% P.A. There are so many factors, and it will never be an exact science, but the point is that if you are able to invest for the long haul, the ASX may be a great place to start.
Final Thoughts
With interest rates from the banks on the decline and inflation on the incline, leaving your savings in the bank is going to lose you money. That's not to say you should dump all of your savings into stocks tomorrow but diversifying your wealth is one of the most important steps to achieving financial stability. Get researching and start deciding what investing path is most aligned with your financial goals.
2. Rent Your Stuff With The Sharing Economy
Now before we jump into this one I want to disclose my bias. I love the sharing economy! I love how sustainable it is – because why buy more when you can share with people in your local community. For those who don't know, the sharing economy is defined as a business model that allows individuals and families to take advantage of assets they already possess and rent them out to people who need them. Uber, AirBnb and Airtasker are a handful of the most well known, but once you start digging there's a whole world of sharing to be uncovered.
Getting Started
The first step is to think about what assets you have right now. Do you own any of these right now? 
A car

A house

A camera 

A tent 

A bike 

A caravan or motorhome

Tools 

A surfboard

Skiing or snowboarding gear

Formal clothes

A backyard
Then the good news is you can start making money right away!
How Much Money Can You Make Through The Sharing Economy?
Parkhound: This one's for those with a spare garage, driveway or car spot. Did you know you can make up to $500 a month from renting out your unused space to those in need of parking? Find out more about becoming a host here. 
The Volte: The Volte is a designer fashion rental marketplace connecting borrowers and lenders. The team recommend you set the hire price at approximately 25% of the RRP, which means if you manage to rent out your garment 4 times you've already made your money back!

Car Next Door: Car Next Door makes it simple to turn any car into a share car, empowering people to save money all while creating greener neighbourhoods.  Over the course of a year a car tends to earns $250 to $350 per month.

Camplify: With the average Australian owner only using their van four times a year,  Camplify can help to cover your expenses and turn your van into income on wheels. On average, owners earn $710 from their first booking and have the potential to earn up to $10k a year.

Quipmo: If you have snow, biking or surfing gear, then Quipmo is a marketplace for gear sharing. Owners can make anywhere from $40 an hour for a surfboard, and a good few hundred dollars for a week long rental of a bike or skiing equipment.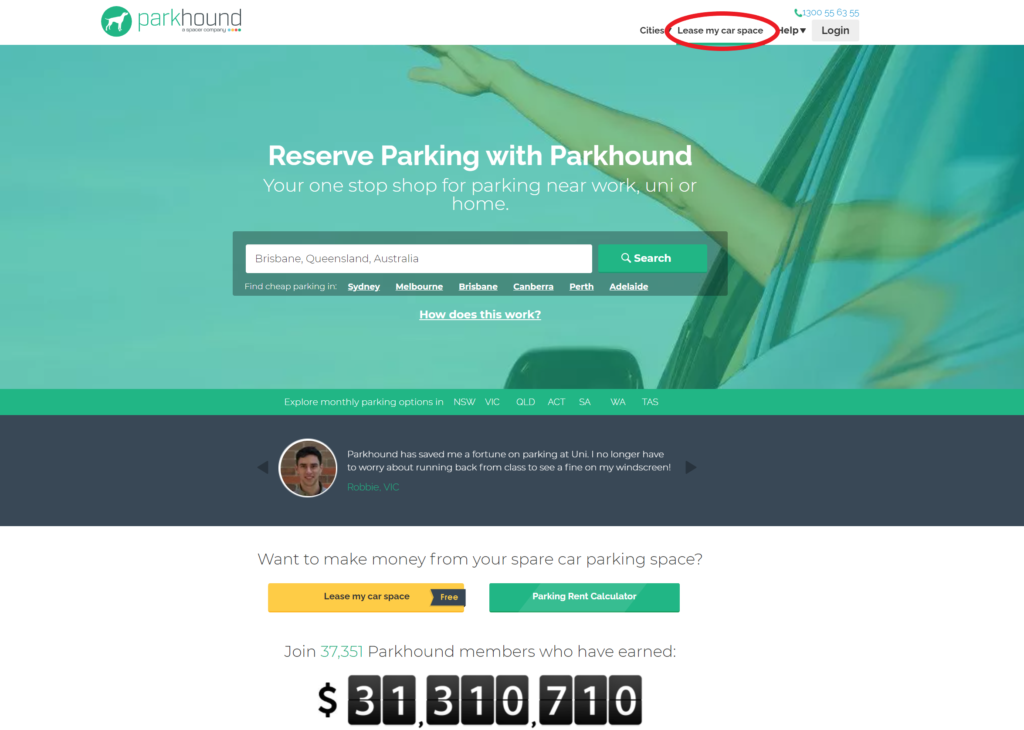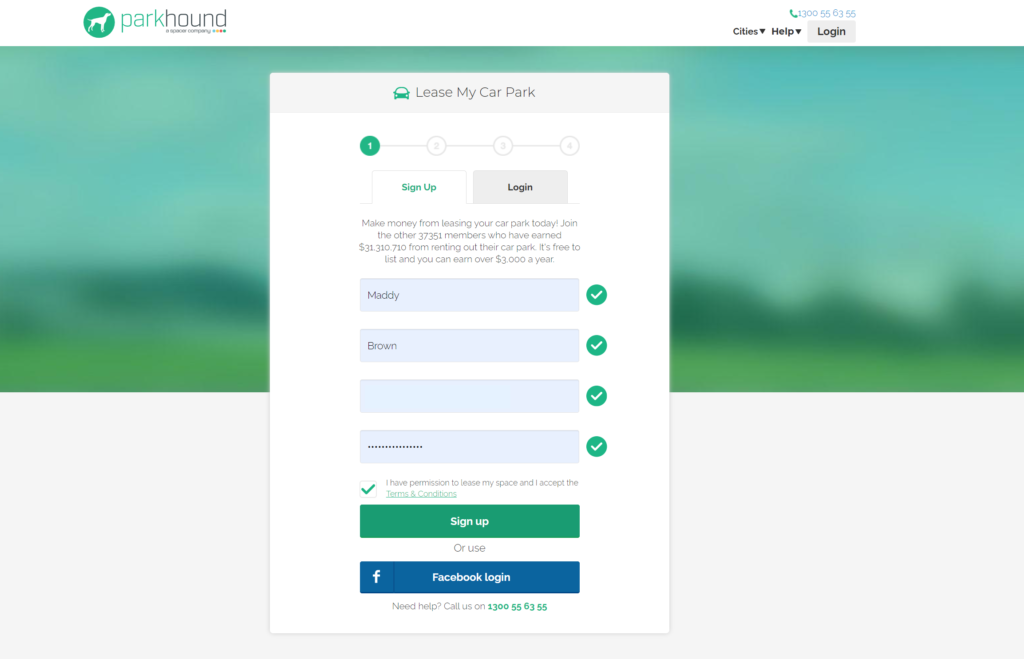 Kyoyu: Keen photographers, this one is for you! Make money on the side from gear that is between shoots or idle Canon gear you have lying around at home. For a new model camera, you can earn up to $350 a week. 
Spacer: I couldn't forget this one now could I! If you have a spare garage or storage cage, you can make up to $700 a month for letting those in your local neighbourhood use your space for extra storage. What a great way to get to know the neighbours!
Final Thoughts
In terms of impact and effort I think the sharing economy is a pretty clear winner. It's really easy to get started on these sites and once you've set up your profile, the sales come to you. Plus you can regulate how often you want to do it and how much you'd like to make. If you're time poor, consider setting your prices a bit above market rate, so you know each sale will be well worth your time. 
Now this is a fun one! I've seen claims of people making up to $5,000 a month from buying domain names and then selling them off later to the highest bidder. It seems straight forward in theory – almost like an online version of the property market. 
Getting Started
The main sites I've seen recommended are:
Crazy Domains
GoDaddy
NameCheap
Personally, I went with Name Cheap as I found it the easiest to navigate, but all of these sites should work just fine.
  In terms of what to actually purchase, there are a few strategies to continue:
Generic Names: Picking a name that could be the next Uber or Slack. For example something catchy that you can imagine a business wanting in the future: FairTradeChocolates, Skyvio
Location based names: Capitalising on a suburb, city, country or even an up-and-coming location can be a great bet, as there will likely be web developers looking to purchase these long term. For example: North Sydney Roadworks or Learn To Swim South Yarra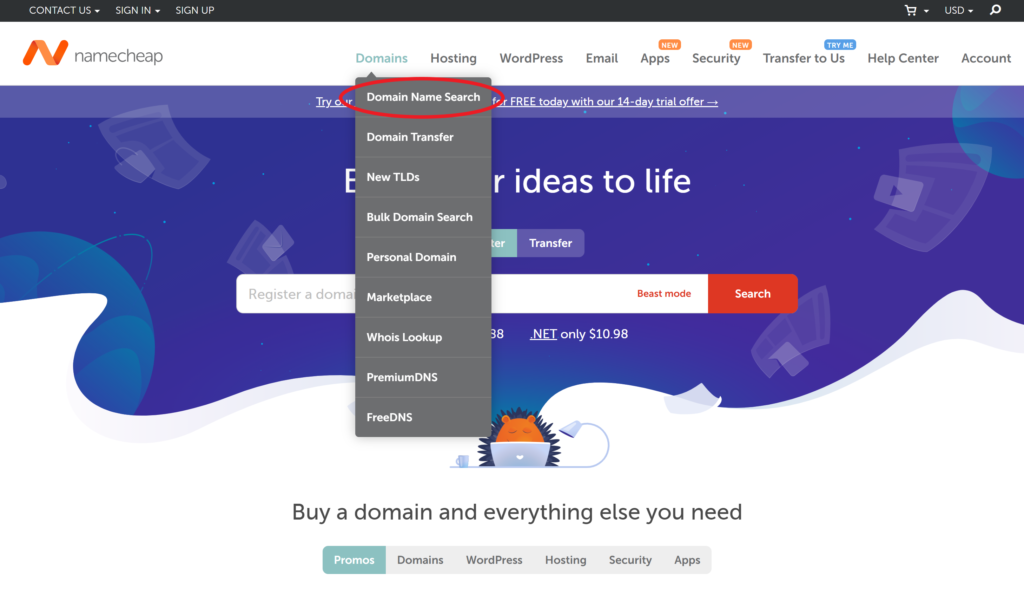 Business names: Generic business names can be great as stand-alone purchase, or when combined with geographic locations. For example Pearly White's Dentist or Fremantle Physiotherapist
Timely names or Event-based names: By using your knowledge of upcoming trends and events, you can make an educated guess on what domain names will be in high demand in the years to come, like the Paris 2024 Olympics.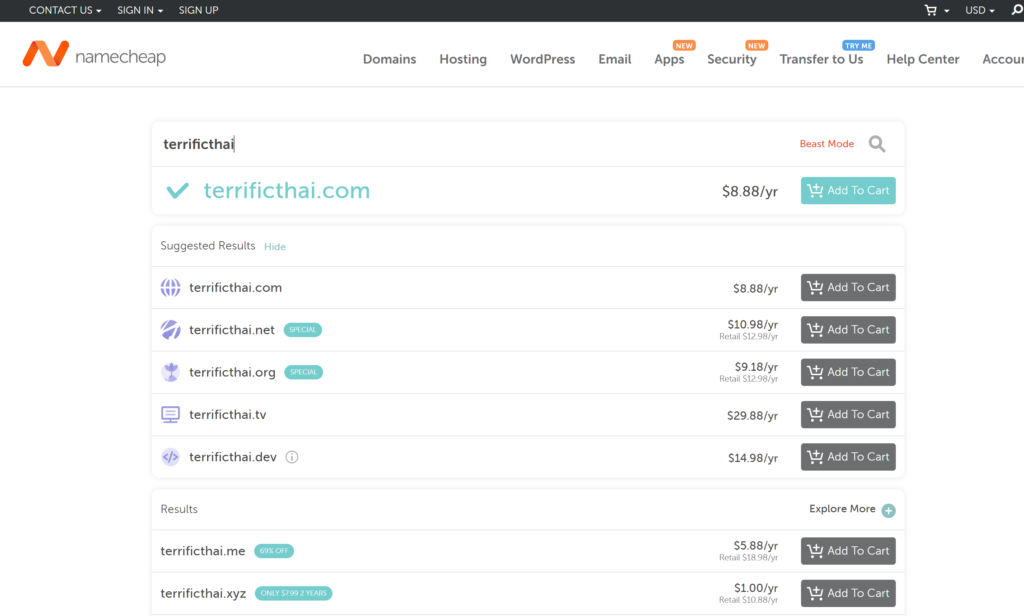 How Much Money Can You Make By Flipping Domain Names?
The prices of these domain names vary greatly, starting from $1 a pop to $12,000 for established and high demand names. For .com sites I found the average price to be around $12AUD each. Most seasoned domain flippers earn between $500 and $5000 depending on the domain name and the demand for it. Not all of their bets will be successful, but having the potential to earn a 100x ROI for a good choice definitely makes it worthwhile.
Final Thoughts
In order to actually make money from the domains you select, you really need to do you homework. I actually really enjoyed the process of using Google Trends, coming up with some ideas and then seeing what was available. I ended up choosing 10 domains to start with, across a range of industries, as well as location based names. All in all, I think this is a great one to have a play with if you have a spare $100, and even better if you have a lot of specific knowledge in a niche. Being able to predict trends is the biggest strength in the domain flipping game, so don't be afraid to harness the knowledge you already have about different trends, technologies or industries.
4. Sell Your Art or Digital Designs

For many people who are skilled in art and digital design, selling this art online seems like a clear choice. It seems simple enough – whip up a few pieces, post them on these marketplaces and wait for the cash to roll in. It certainly is easy to get set up which makes this even more appealing, but the competition is fierce and competing against stores with hundreds of ratings can be intimidating.
Getting Started
The main two choices I've seen come up over and over again are Creative Market and Etsy. 
Both of these platforms took less than five minutes to get started with, and have a similar business model. Creative Market is more specialised towards Graphic designers, and allows you to sell everything from fonts, templates and digital designs. While Etsy is traditionally a Marketplace for hand-made goods, don't rule this out if you don't have crafting skills. I've seen people get really creative and sell everything from digital wedding invitations, to calendar templates and other digital products. Keep in mind that you can also use your art on sites like Redbubble and Zazzle and allow people to buy ready-to-use products featuring your designs.
How Much Money Can You Make By Selling Your Digital Creations?
Creative Market gives you 60% commission from your sales and you can set your own price. In general, Etsy charges $0.20USD per item listing and a 5% transaction fee of each sale. Keep in mind for all of these platforms, especially when selling internationally, tax and GST payments can be confusing so make sure to do your research when you know what market you want to sell to.
Final Thoughts
Similar to Dropshipping and Printing On Demand, you need to be very active when it comes to promoting your product and uploading new designs. Having a few raving reviews in your early days also really helps to set up your business. The majority of people on these sites get little to no sales, so if you're across multiple it's best to decide what your 'main site' is and put your energy into promoting that.
5. Investing in Crowdfunded Real Estate

What is Real Estate Crowdfunding you may be asking? Like any type of crowdfunding, in essence it's a group of people coming together to all spread the financial risk (and financial reward). Investing solely in a house or set of apartment blocks can obviously be risky, but investing a small share of real estate can be a good way to secure a solid return. 
If the idea of Real Estate appeals to you, another option to consider is investing in a Real Estate Investment Trust (REITs). Covid has not been kind to the Commercial Real Estate sector, and you can imagine that shopping centres may not have been as in high demand as before. Don't count REITs out though, as they are more liquid and are generally seen as lower risk due to diversification than something like Crowdfunding. 
Getting Started
VentureCrowd is a little different in that it is an equity crowdfunding platform, allowing individuals to purchase equity in startups and high growth companies. They do however offer specific property investing as well, but often the minimum buy in for these is $25,000.  In the end, I chose to go with Plenti as there was a lower threshold for investing ($10 being the minimum) and I liked the idea of lending to other everyday Australians. 
How Much Money Can You Make Through Crowdfunded Real Estate?
Be mindful that all of these sites take some form of fee to facilitate the transaction. Plenti, for example, takes 10% of the interest you earn as their fee, leaving you with an expected return of 5.8% after 5 years. While this is lower than what you could expect to make through the stock market, it is much higher than your average bank account interest. And the best part? With the magic of compound interest, if you were to invest $1,000 upfront and leave it for 5 years, then when you come back you'll have earnt yourself a cool $326 worth of interest.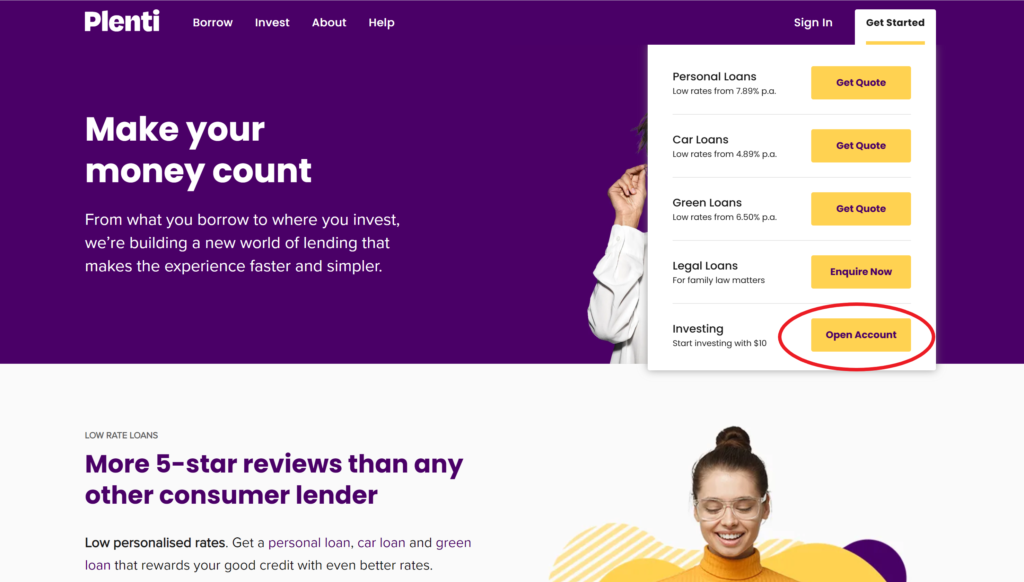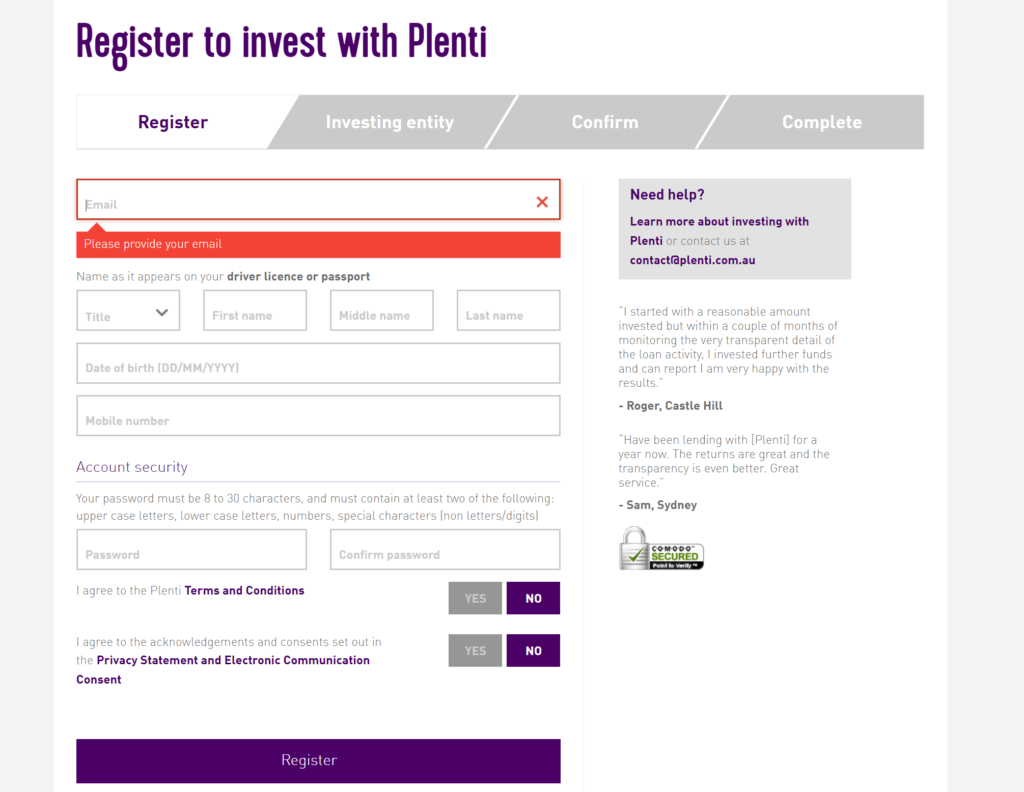 Final Thoughts
While the stock market may give you a better Return On Investment, Crowdfunded Real Estate is also a great option for making a decent return in the short term. While 5 years may not be enough time to see your stock investments come to fruition, Crowdfunding Real Estate usually has a lifespan of 3-5 years for projects to be completed. As a beginner, I did find it very easy to get started, but while Real Estate always is made to seem like a reliable investment, it still holds considerable risk.
6. Start A Dropshipping or Print On Demand Store

What is Dropshipping you may be asking? Dropshipping is essentially a type of e-commerce business model where your suppliers sell you one product at a time for you to sell. This means you don't need to pre-purchase any kind of inventory, as your supplier sends out the orders to your customers directly after they order. Print On Demand is a very similar concept, but often the platform itself is responsible for more of the logistics and you just provide the designs for the end product. Dropshipping gives you a larger range of products to choose from, whereas Print on Demand usually only applies for products like t-shirts, mugs and stickers that can be custom printed in bulk.
Getting Started
Some popular print-on-demand platforms for Australians
 I
 actually ended up going with both
RedBubble
and Spring
, which are both U.S sites. They do offer international shipping, or alternatively you can try and market your designs to an American audience. It took less than two minutes to sign up for an account and another two minutes to make and post my first design. I started with three designs in total which were relatively easy to set up, but more established stores on these platforms often have a huge range of different designs.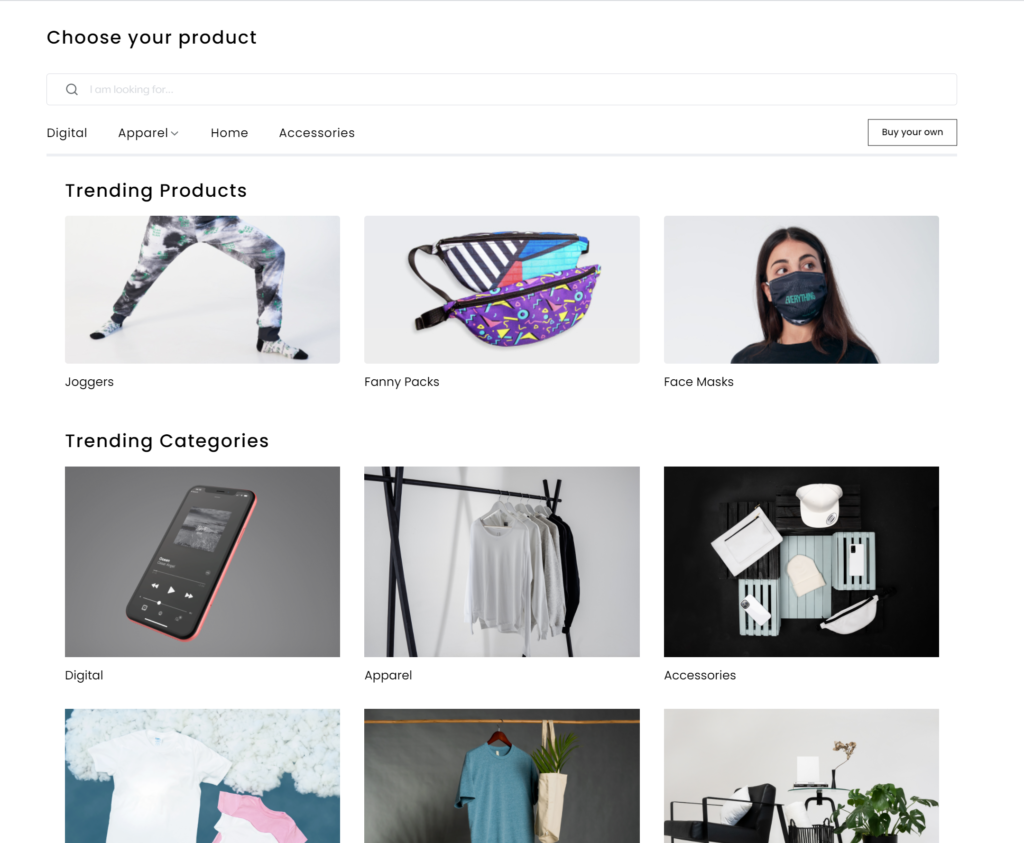 I opted for this in the end over a Dropshipping store, as it seemed to have less logistics to consider and I liked the idea of just having to design the products themselves. Plus, I was impressed by the huge range of options on offer of different products to choose from.
How Much Money Can You Make Through Dropshipping and Print On Demand stores?
There are clearly so many factors that go into the success of an online store like this, but the earning potential is definitely there. From scouring the internet for blogs and stories from the average user (not just influencers bringing in $5000 a month), it seems that while some of your designs will be really popular, others might not be.
A store seeing good, steady traction can expect to earn about $100-$300 of profit a month. On sites like RedBubble, you usually set your own margins. The default is set to 20%, which is but you can increase or decrease this depending on your pricing strategy. Royalties of between 10-20% seem low, but the sites do create the physical product for you, manage customer service and transactions and most also remarket customers who have viewed your item.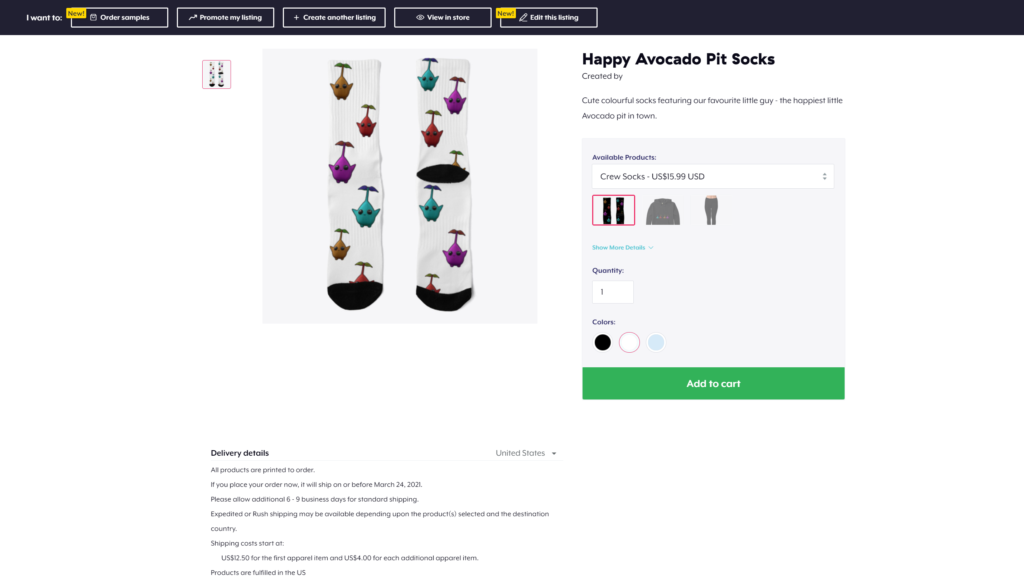 Final Thoughts
Given the saturation of these sites, I think it's often made to seem easier than it actually is. For example, Dropshipping and Print On Demand stores are almost always advertised as a cost- free way to start a business. Those who are seasoned in the business, however, recommend starting with at least $500 set aside to invest in the marketing and promotion of your products. Afterall, with millions of products across these sites they are not going to sell themselves. If you already have an established audience through your business or even a side hustle then this might be a great choice for you, but for others it's really important to think not just about WHAT you want to sell but HOW you are going to sell it. Narrowing in on your niche or testing and learning with different design styles is going to be your best bet. 
This option is pitched as the ultimate passive income idea. The premise behind these apps are simple. Get rewarded for things you're likely already doing. You're already shoppin greguarly at sites across the internet, and you can also get rewarded with gift cards for filling out surveys, watching videos and more. While this seems like common sense, it was actually something I never thought to do so I thought I'd see what the fuss was about.
Getting Started
The cash-back apps and sites I've seen most recommended are: 
Most of these sites work in a very similar way. You firstly select where you want to shop and you get a percentage back on whatever you spend on that website, based on the deal they are offering. You usually also have to accumulate a minimum amount before you can get paid out.
Remember to always check the details on each store to see how to track your purchases and do all your research before hand. That way, when you're ready to buy, you can click straight on the link, put the item in your cart and purchase. You don't want big purchases not being tracked, which definitely does happen from time to time! 
Swagbucks was the first site I tried and it only took a minute to sign up. I liked that they have a Chrome extension to make it even easier to get started. They are, however, seemingly sneaky in the way you have to set up your profile. To complete your profile they encourage you to take several very detailed surveys. Considering 100 'Swagbucks' equates to $1 of redeemable value, a 35 minute survey for 45 Swagbucks ($0.45) doesn't seem as apetizing suddenly. 
How Much Money Can You Make Through Cashback Apps?
So how much can you actually make through this digital rewards program? It obviously varies greatly depending on what you spend. I have been opting for CashRewards for the bulk of my online spending and in three months I've earnt around $19 … nothing to write home about. For those who use the sites more regularly and have more than one person to shop for, I've seen it be much more worthwhile, with some earning around $500 back in a year.
Final Thoughts
These sites are marketed as a fun way to earn extra money, by doing something you would be doing regardless. No matter how much you  say it doesn't affect your shopping behaviour, I did notice that the gamified aspect of it did make me want to spend more .. which defeats the purpose of saving money in the first place.  Now, this will be different for everyone, and if, for example,  you're purchasing big items like phones or laptops, then I'd definitely suggest seeing if there's a relevant offer for you.  Aside from that, I'm yet to decide if it's worth the time, but I guess every dollar counts.
8. Selling Stock Photography

This is one of those ones that seems to be on just about every compilation list and I can see the appeal. You've already taken the photos, plus I think everyone deep down likes to think they have an eye for photography. But is it too good to be true?
Getting Started
Keep in mind, there's a never ending list of platforms for selling Stock Photography, but some of the main sites I've come across are:
For most of these, the initial set up time was actually longer than I expected. For example, with Getty you start by downloading an app to apply to become a contributor. It can then take them up to a week to review your application and accept you. With Deposit images, I actually had so many issues with the site that I ended up giving up on my application after 20 minutes. Alamy was a little better, but it still took me 10 minutes to sign up and submit my initial images. They claim it can take up to 3 weeks for you to be accepted.

In terms of ease of use, 500px and Foap were certainly the easiest to get started on (5 minutes or less) and I was excited to see a bunch of likes, comments and photo ratings from other users rolling in. I thought that surely had to correlate with some kind of money coming in. I started by uploading 40 photos for each site. Many sites like FOAP are mission based and require a lot of active effort to submit your images to different challenges. Plus, the prizes are often on-platform credit rather than monetary. To enter more than 3 photos into a challenge, it'll usually require up to 200 'Foap coins', which unless you want to fork out some real money for, equates to watching 40 ads, many of which are 30 seconds long.
How Much Money Can You Make Through Cashback Apps?
Now, what exactly is the money making potential on these sites? Is it worth investing your time? In terms of commission, 500px offers 60% but you have to give away exclusive rights – which essentially means you can't make money off that image again. Personally, I haven't managed to sell any of my photos yet but often photographers recommend building up a portfolio of 500+ images on these sites to start getting some real traction. On Getty, a high res image can be priced up to $575, and you make 20% of this. 
Here's a quick comparison between the different Stock Photography sites mentioned:
Getty: 15 – 20% commission but can charge much higher prices than other sites due to quality of clientele.

Alamy: 40-50% commission per image
500px: 60% commission per image
Foap: 50% commission per image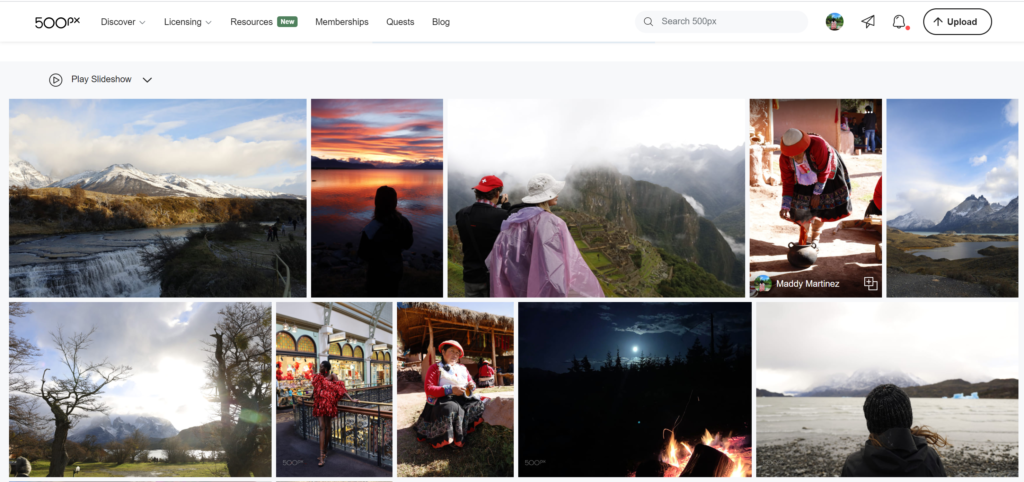 Final Thoughts
This income source might not be as accessible as it first seems. For starters, to achieve the image resolution that most of these sites require you'll be needing access to a DSLR or Mirrorless camera. There have also been mixed verdicts from the photography community, with the consensus that stock photography sites devalue your portfolio and get away with undercharging for photography . You will also need model releases or property releases to be eligible for money from most sites, which the average photographer may not have collected when capturing the original shots. For many sites the time and effort it takes can amount to around 5 cents a photo, which for me just doesn't seem worth it.

If you do have a portfolio of really high quality landscape, travel or product shots then I would suggest going with a platform like Getty Images that gives you the potential to earn up to $115 off of one photo. Otherwise this whole process seems like a lot of work for nada!
I wish I could say that there's one right answer for everybody, but the best Passive Income source for you will likely depend on your existing skill set and your passions. Having said that, discovering this crazy world of money making has definitely led to some surprises and some disappointments. 

If you are interested in becoming a Spacer host, we'd urge you to sign up. Getting started couldn't be easier and having a few hundred dollars coming in each month is certainly a lot easier than filling out a 300 hour survey. Sign up now.



---
Important Information
The advice in this article is general and doesn't take into account your objectives, financial situation, or needs. Please consider whether this advice is right for you, based on your own needs and financial situation and seek out professional financial advice if you feel you need further personalised guidance.

All information about performance and rates of returns mentioned throughout this article are historical. They shouldn't be relied on as an indicator of performance in the future, as investments can always rise or fall in value.  The views and opinions expressed in this piece are my own personal views and don't necessarily reflect the views of Spacer.