15 Ways To Save Money Using The Sharing Economy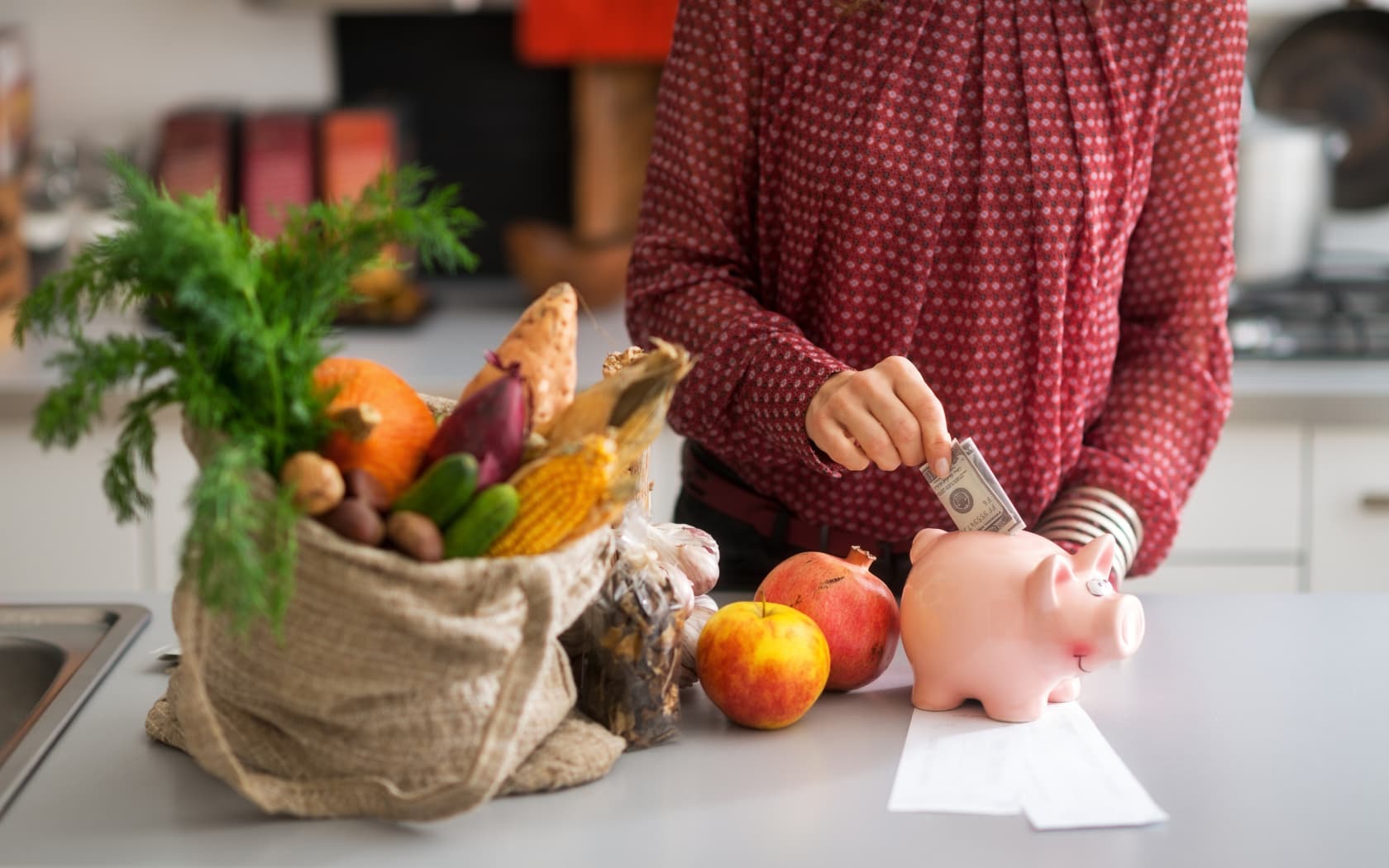 Did you know that no matter how low your financial status is, there are several ways to save money? One of the many ways is through the use of the sharing economy. You may call it collaborative consumption, peer-to-peer, or simply the sharing economy. Nowadays, this type of money-saving idea has created a massive impact on the lives of people. It gives individuals various tips to save money as well as the best ways to save cash (You may also want to read our previous post on the 31 Passive Income Ideas from the Sharing Economy).
The sharing economy makes use of various websites and applications that enable every person to share their underused properties. It is more inclined to exhausting digital connections to share your properties, thoughts, and expertise with people.
According to Jean Chia, a research associate at the Lee Kuan Yew School of Public Policy, sharing economy platforms provide users more choices while attaining lower prices. It also promotes the environmental, social, and academic credentials of individuals. Hence, the following are the top 15 ways of saving money when it comes to the sharing economy.
 Money-saving tip #1: Share your creativity and designs – bring out the art and talent in you
You can sell your photography, fonts, website themes, and designs when you want to save money by sharing your creativity. If you're an artist, then this is probably the best way to save money. You can let others discover your artwork or talent and hopefully sell it to interested buyers. There are applications where you can freely join a marketplace.
As a tip on saving money, you can check out some of the unique art rental marketplaces for your workplace and homeowners. You can earn royalties every time your artwork is rented or bought. If you're into weddings and other occasions, there are also areas where you can save. Whether you're a newbie or not, there are speciality stores that offer home décors, stationeries, invitations, and other items from photographers and artists.
Envato, Zazzle, Storenvy, Zibbet Redbubble, Threadless, Etsy, TeeChip, Teespring, DesignCrowd, Crowdspring, 99designs, and Minted are networks or websites you can check if you want your creativity shared.
Money-saving tip #2: Share your boat
Boats are in high demand when it's summer. Thus, it is one of the best ways to save money during the hot season. If you have one, you should probably opt for this kind of sharing economy. Instead of letting your boat sit by the ocean, try sharing or renting it to your peers. There are tons of peer-to-peer boat rental platforms being offered in several countries. Some even have listings on their platforms.
Check out Tubber, GetMyBoat, and Boatbound if you're interested in sharing your boat.
Money-saving tip #3: Share your car
Apart from sharing your boat, the most convenient way to save money for simple individuals is to share their car. Although many people already have a car, there is still a lot who use public transit. Since rental car companies normally have astronomical fees and rates for the use of their vehicles, why don't you join a peer-to-peer car rental platform to save money?
According to the Bureau of Labor Statistics, Americans spent an average of $9,000 on transportation costs in 2012 alone. Therefore, car sharing is really one of the best tips to save money.
Many car-sharing platforms provide opportunities to let you earn and save money. It even allows you to fix your own schedule, making it hassle-free for you. In Uber, drivers can earn as much as $13-$25 an hour. You can also try Car Next Door, Lyft, Carvertise, Wrapify, DropTrip, GetAround, and Turo.
You can also share your truck if you have one. See uShip, GoShare, and Buddytruk if you ever consider sharing it.
Money-saving tip #4: Share your friendship and care
Properties and creativity are not the only things that you can share. You can also share your friendship and care to earn and save money. There are large marketplaces for house sitting, pet care, senior care, and child care. If you love kids, you can choose to share your friendship and care. Check out websites and other applications where you can even set your babysitting rates.
There are even marketplaces that offer unique dating platforms. You can choose your own rate and get paid when someone schedules a date. There is even a rent-a-friend platform. With this, you'll get hired as a new friend and go out to dinner, gym, and the movies.
Ridejoy, Carma, Zimride, Care.com, UrbanSitter, Rent a friend, What's Your Price, DoulaMatch, Talkspace, and SitterCity are platforms you can consider.
FREE E-Book: Achieve Financial Independence!
Written by 20 of Australia's biggest names in the FIRE community. 🔥 ​
Money-saving tip #5: Share your clothes and other stuff
Another of the best ways to save money is to rent out your designer clothes. You can check out several fashion economy sharing platforms. There are companies that can store your clothes without any fee and pay you every time someone rents it. Earn an average of $125 for every box of children's and women's clothes on Swapstyle.
The Volte, Poshmark, ThreadUp, SwapStyle, Swap.com, and Style Lend allow you to share your clothes.
Apart from your fashion wear, you can also share your unused stuff in Zilok, NeighborGoods, Open Shed, Spinlister, and UseTwice.
Money-saving tip #6: Share your knowledge and data
Aside from properties, creativity, friendship, and care, you can also share your knowledge and data. There are startups and platforms that allow you to reclaim the profits garnered by the data you produce. Companies who often look for names and taglines for their products and businesses also give you the opportunity to earn and save money using your knowledge and the data you produce.
Some of the platforms you can use for this are DataWallet, Innocentive, Namestation, Udemy, 360 Training, Coursmos, and Skillshare.
Money-saving tip #7: Share your expertise and language skills
Notwithstanding the platforms for sharing your knowledge and data, you can also share your expertise. A sample platform for this is The Expert Institute. It connects people who have certain expertise with attorneys and various corporations that are willing to pay a great deal of money for your opinions and analysis. 
You can also share your language skills to save money. If you know multiple languages, then this is the best way to save money for you. There are also websites or companies that pay individuals who can translate one language from another.
PopExpert, VerbalPlanet, italki, Verbling, Unbabel, translate.com, Fiverr, Upwork, Freelancer.com, TopTal, PeoplePerHour, and Motaword are only a few of the several platforms you can check when you want to share your language skills and expertise.
Money-saving tip #8: Share your food
There are many who need time off from cooking. Hence, a good tip to save money is to choose food sharing. New cooking sites are popping up online. Free-food sharing is also racing its way up. FoodByUs, CookUnity, LeftoverSwap, Bon, Appetour, Feastly, and EatWith are food sharing platforms you might consider.
Money-saving tip #9: Share your money
Money sharing is one of the best tips to save money. It has a higher rating from the rest of money-lending institutions, since it's very easy and convenient. However, the downside is that money sharing is very risky. Hence, it is imperative that you join only reliable and credited money sharing marketplaces. Some of the many examples are Zopa, LendingClub, Prosper, Yieldstreet, Groundfloor, Fundrise, QuidCycle, LendingCrowd, AngelList, SeedInvest, Wefunder, FundersClub, and Kickfurther. Just choose the best marketplace that you are interested in, and you'll save money in no time.
Money-saving tip #10: Share your muscles
Sharing your muscles is also an effective way to save money. Apart from earning, you will also have the opportunity to channel your skills and athletic success days by helping others level up. There are muscles sharing marketplaces that have certified personal and virtual trainers. To achieve this type of sharing economy, scan through Dolly, Wello, and CoachUp.
Money-saving tip #11: Share your smarts
You can also opt to share your smarts. This is an area where tutors and other professionals have the opportunity to save money by responding to Q&As. You can check NexusNotes, Course Hero, Savvy, university Tutor, Homework Market, Classgap, UniTuition, and Studypool.
Money-saving tip #12: Share your travel, wisdom, and words
In Coach.me, Clarity, FlightFox, nomii, and Boost Media, you will have the chance to save money. FlightFox can even guarantee that you will save a huge amount of money when you book your next vacation or getaway flight. It's money back guaranteed.
When it comes to word sharing, Noomii is the major directory of business and life coaches. Similar to FlightFox, they also have a money back guarantee.
Money-saving tip #13: Share your writing
In this technology-driven world, writing is now the new fad when it comes to online jobs. There are various writing companies that offer good pay for a good article. The major peer-to-peer marketplace where you can save money is Amazon Kindle. You can publish your articles or write-ups and tap into the largest writing buyers. Aside from Amazon Kindle, you can also save money on Copywriter Today, NoiseTrade, iWriter, TextBroker, Zerys, Hire Writers, Copify, and Scripted.
Money-saving tip #14: Share your voice
Akin to sharing your creativity is sharing your voice. ACX, voice 123, Bodalgo.com, The voice realm, and voices.com are some of the largest voice sharing marketplaces you will find. Voice actors and actresses even join this field since it's a good way of saving money. If you're good at narrating, then let your voice be exposed by joining these marketplaces and earn money for your future.
Money-saving tip #15: Share your house
Nowadays, hotels are pricey and do not provide a very immersive experience. You can book your stay in a condo, house, apartment, or even an old castle to make your experience memorable and inexpensive. You can live like a local so as to spend less. You can check out Airbnb, wimdu, Homestay, Roomrama, VRBO, and Home Away. These are vacation rental houses, apartments, and condos marketplace that can actually let you spend less and enjoy your vacation.
Aside from sharing your house, you can also share your office and other spaces in your home. Read our post on How to declutter your home & create more space with these 18 Tips to create that extra space that you can share.
If you are looking for storage or parking and you're in Australia, you can also check out Spacer. It is free to get your space listed with the company. You only have to provide detailed information about it, and the company will list it. It will take less than five minutes to complete the process. You simply provide details like the space dimensions, size, location or address, photos, and type. Examples of space types are storage cage, warehouse room, shed, basement, attic, car space, driveway, and garage. Features like proximity to public transport, water tap, electricity, CCTV, and other security alarms must also be provided.
At Spacer, you'll also have the right to set the price. They even have a Space Calculator to ensure that the recommended space is carefully calculated.
Conclusion
With all these tips on saving money using the sharing economy, it is imperative that you be keen and careful. They come with many advantages, but you cannot deny the fact that there will always be disadvantages. There will always be risks when there are opportunities.
You should realize by now that sharing goods and services do not always have the same guarantees. Some even do not offer a money-back guarantee. Unlike traditional goods and services, you should always be attentive and careful when using services in the sharing economy. Hence, it is always important that you opt for the kind of goods and services that can guarantee your success and achievement.
In opting for the sharing economy, it is also imperative to consider the rules and regulations. For example, in the case of sharing storage, garage, and car space, you need to know that the details or pieces of information you enter must carefully be provided. Sign up at spacer.com.au now to get started.