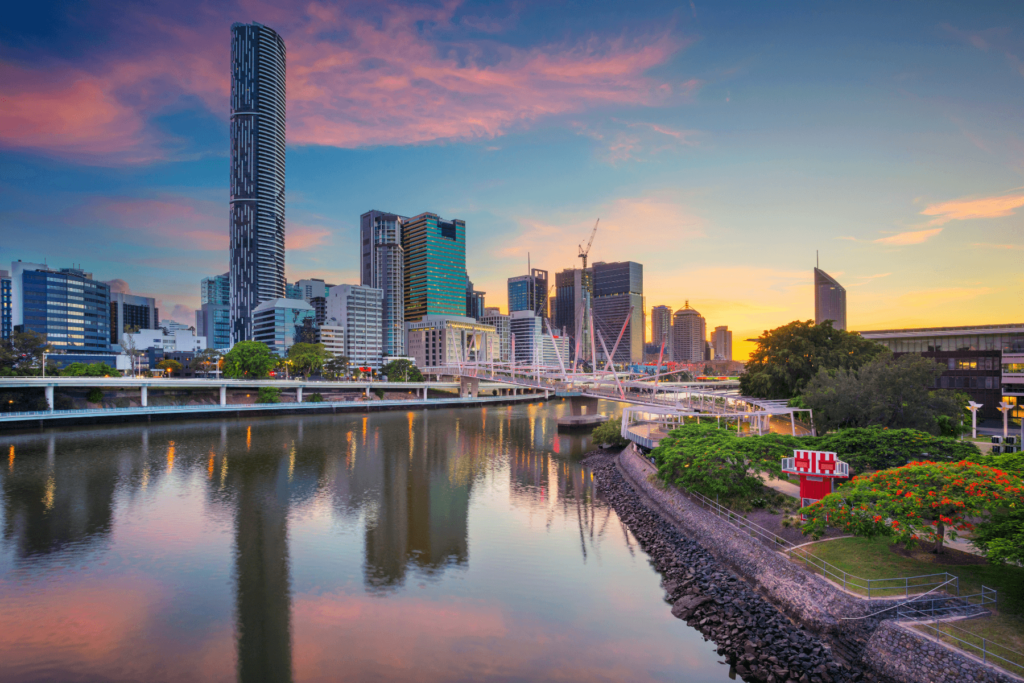 Since the invention of modern-day cars, parking has become a quintessential part of our lives, particularly to motorists and commuters. Having parking spots is critical, especially in active urban areas such as Brisbane. It is important for cities to have a sufficient number of parking spots to accommodate the needs of both their locals and visitors. Cities are tasked with providing a place to park vehicles, which remain a fundamental part of the current transportation scene. The benefits of having proper parking spaces is usually taken for granted, but addressing the need for them is a vital component of both the business and private sectors.
Parking Management
Managing parking can be difficult. Proper parking management aims to promote accessibility to different places. An example of this concern would be for businesses. As a customer, one of the factors that affects your decision as to whether or not you should acquire their services, is the availability and convenience of their parking services. As a result, it is understandable that people may request for the building of more expedient parking areas.
An area that allows for affordable organised parking will make the lives of residents, tourists and commercial institutions easier.
Brisbane Parking 101
Brisbane is a city rich in history and culture. Being the most populated city in Queensland means that it has a lot to offer everyone. With its many buildings and sites, finding a good parking spot may be a challenge and may hinder your plans of fully enjoying the city. The city is also set to see an influx of new residents to Brisbane, after 2020 seeing a huge spike in those making the move from major cities like Sydney and Melbourne, to the sunny state of Queensland.
This should come as no surprise, with the job market currently in Brisbane. According to Adzuna, there are currently over 11,000 open positions in Brisbane with prominent employers such as the Queensland Government, the Bank of Queensland and Healthcare Australia. Of those open jobs almost 70% are permanent positions and 89% are full-time. But how will this growth in the city impact parking?
Street parking may be especially difficult within the Brisbane Central Business District (CBD). A study by the Royal Automobile Club of Queensland (RACQ) has shown that off-street parking in Brisbane CBD (ranging from an hour or less) may be a little bit costlier as opposed to any other area in Australia. In particular, parking in the city may cost you an average of $28 per hour. In comparison, the average price of hourly parking services in Sydney is $27.94 and $19.40 in Melbourne.
To help address parking concerns, the Brisbane City Council has an on-street pay parking service all around Brisbane, allowing for multiple payment options, such as credit cards and mobile payment systems. Utilizing technology, these payment processes also include information and features parking meters, creating a pay-by-app. In addition, parking prices are determined based on the parking area, although a fee capping system is utilised.
It is also worth noting that the City Council has allotted Brisbane with three parking zones: Zone One (consisting of Brisbane CBD), Zone Two (consisting of City Fringe), and Zone Three (consisting of the remaining area in Brisbane). For the capping of fees, payment is dependent on the zone, with the maximum prices for each zone as follows: Zone One costs up to $10 ($6 during the weekends); Zone Two costs up to $8.40; and Zone Three costs up to $5.
Despite this, motorists and commuters in Brisbane still have a wide range of parking options to choose from. As such, whatever activity you need to do in Brisbane, you can be sure that all your parking requirements will be met.
Brisbane Parking Tips and Tricks
Some areas in Brisbane, such as the CBD, have restrictions regarding parking. This is especially enforced around establishments, such as schools and hospitals. Some parts of the city also enforce certain restrictions during varying times of the day. In relation to this, there are some metered parking zone changes that usually transpire between 7 and 9 in the morning and from 4 to 7 in the evening during the weekdays. There is similarly a number of parking zones scattered around Brisbane to help monitor and manage traffic.
Moreover, people usually take advantage of on-street parking in the CBD for shorter periods of time. Should you wish to park for longer spans of time, the use of public vehicles or off-street parking would be recommended.
More Parking Options in Brisbane
Brisbane still has a wide range of parking options in its arsenal. Companies such as Secure and Wilson's provide parking facilities throughout the country including Brisbane, whilst Cornerstone Parking targets the CBD and the inner suburbs. Spacer on the other hand, provides for not only those who are looking for a place to park their cars but also for those who are planning to rent out their parking spaces to earn passive income.
Below is a table that shows the price ranges of various Brisbane parking services. Take note that these prices are subject to change, depending on factors like the time and the parking space size. Some companies also offer early bird rates.
Affordable and readily available parking spots are truly important in today's fast-paced life. Fortunately, Brisbane has a number of parking options you can choose from. The urban planning being undertaken by the cities and regions throughout the country will also play a huge role in the further development of our communities, including the Australian parking setup.
You deserve to have not just a safe and secure parking space but a reliable, easy access location for your vehicle. With Spacer, you also have the option to earn income from the vacant space. What's more, you'll have the peace of mind that your car is well taken care of. Wherever you are, in Brisbane or beyond, Spacer can find the right parking space for you.
Whether you're looking for a convenient place to park your vehicles or have an available space for rent, Spacer has the solution for you. Sign up now at spacer.com.au and connect with us today.