Choosing The Perfect Car Storage: A Step-by-step Guide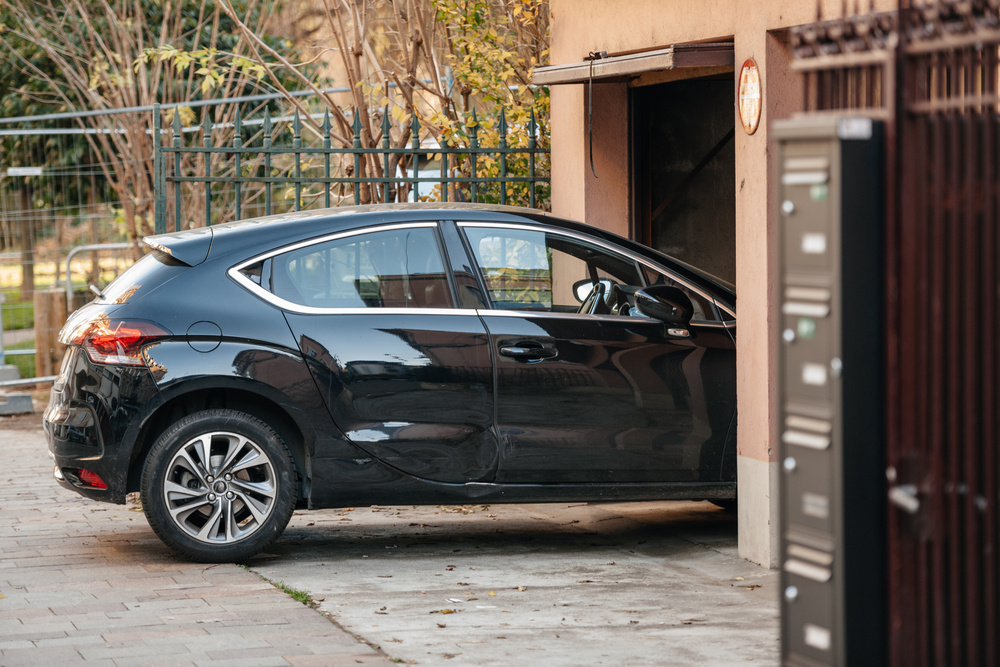 Looking for a safe and affordable way to store your car? This guide will give you some handy tips whether you're planning a long-term trip away from home or simply want to free up garage space. Keep reading to find out when you should use car storage services and how it works. 
1.      When to Use Car Storage
There can be several factors as to why you need to store your car off-site. It might be due to safety or simply lack of adequate space. Some of the most common reasons include:
Classic car: You might be a classic car enthusiast with an expensive hobby. You might not have a closed, secure space to keep your prized possession and then you'll need a facility specialising in classic car storage.
New car: You might have recently purchased a new car and need to store your old car in storage as there's no space on your property.
Before selling: You might be in the process of selling your old car and need to store it somewhere till the sale is finalised.
Vacation: Another reason to store your car could be as simple as needing a secure place to store your car when you're on vacation.
2.      Benefits of Storing Your Car
In Australia, there are a whole host of benefits to storing your car at a reputable facility. Some of these benefits are listed below:
Round the clock security: Choosing to store your car in a storage facility gives you peace of mind that your car is always safe. Whether you're storing the car over a long-term period or just for a few weeks while you're on vacation, you'd want a facility that provides maximum security.
Reduces the risk of damage: Leaving your car at home – often outside – might expose it to a variety of elements that can damage your car. This includes stone chips, hail and other weather-related damages and general exposure to the elements. Having your car safe in a storage garage will go a long way toward keeping it in tip-top shape.
Frees up space on your property: You might not have sufficient indoor space for your classic car and as a result, it stands outside. Storing it in a storage facility will free up your outdoor space.
3. How Does Car Storage Work?
The good news is the storage facilities offered by different suppliers  vary in dimensions. This means that no matter what type of car you have, you'll find the right space. Whether you require storage for a few weeks or long-term storage options, Spacer has got you covered!
At Spacer, the car storage process is quite simple. Just follow these few simple steps and you'll have your car in the best storage in no time.
Step 1: Search through our many local storage options to find the best parking option in an area that suits you.
Step 2: Book your preferred spot. The good news is, hosts ordinarily accept bookings within a few hours.
Step 3: Once the booking has been accepted, arrange the best time to move in. Monthly payments are managed by Spacer! Any additional queries can easily be referred to Spacer for assistance.
4.      What to Consider When Choosing a Car Storage Facility
When you're thinking of using an off-site storage facility to store your car there are a few important factors you should consider. Let's look at a few of the most important factors below.
How Much Does Long-Term Car Storage Cost?
The most important factor to consider will be the price. If you're going to be storing your car for a long period, it means you'll be forking out this expense every month. You will want to know that you are getting value for money.
In general, you can expect to pay anything between $250 and $550 per month but, this is largely dependent on your personal requirements. Let's have a look at how Spacer compares to some other Australian car storage brands.
| | |
| --- | --- |
| | $200 – $300 per month, depending on the features such as lock-up garage |
| | $325 per month for standard cars and $345 per month for vans or SUV's |
| | Quotes provided as per requirements |
| | $150 per month for outside open car park in a common area with other cars. Other options are available on quote requests. |
| | Small garage starting at $300, ranging up to $500/month for a single car garage. |
Security & Access
It's important to know how secure your vehicle is going to be at all hours of the day. For instance, here are a few questions to consider when selecting your location for car storage:
– Will there be security?
– Are there CCTV cameras on site?
– Who will have access to the area you'll be storing your car?
– How easy will it be for you to get access to your vehicle?
– Are there specific hours that you will have access to your car?
Service & Environment
Your next concern should be the type of environment your car will be stored in. What type of service can you expect to get from the host where your car will be stored? At Spacer, you can expect nothing but top-notch, professional service from local hosts eager to assist you with your storage needs! If you have a classic car, or are storing your car long-term you may want to consider factors like is the storage facility climate controlled, or check for any kind of excess moisture or light that could cause damage to your vehicle.
5. How to Prepare Your Car for Storage
Once you've found the perfect spot in your preferred area, it's time to prepare your car for storage. Since cars are not intended to sit stagnant for too long, it's important to take a few precautions to ensure your car remains in good condition for the duration of storage. Here are a few guidelines to follow.
Ensure Relevant Paperwork is in Order
Any paperwork pertaining to the vehicle should be updated before taking the car for storage. This is simply to give you one less thing to worry about! For added peace of mind keep a digital and hard copy of your documents.  
Clean and Declutter
It's important to remove any perishable items from the interior of the car. This will prevent damage to the inside of your vehicle. It will also ensure that you don't create a pest infestation!
Clean out any left-over food wrappers, kids' food containers, half-filled water bottles etc. It's a good idea to get your car professionally cleaned before storage.
Service the Engine
If possible, give the car a general service before storage. If you're going to be storing the car for 6 months or longer, you should disconnect the battery. You might want also to store it in a dry, temperature-controlled facility. Any vehicle being stored for longer than 3 months should have a stabiliser added to the fuel to prevent it from breaking down in the tank.
Tyres and Exterior
With the advancements in modern tyre technology, it's no longer necessary to lift your vehicle onto jacks for long-term storage. With this in mind, it's a good idea to inflate your tyres before storage. The last thing you want is to struggle on the day that you want to take the car out of storage because the tyres are flat!
To protect the car's paint, wash the vehicle on the outside. Doing this will lower the risk of salt corrosion in cities such as Perth, Brisbane, Sydney and Melbourne.
Car Covers
As an added protection, it might be a good idea to invest in a good car cover. This will keep your car safe from dust and dirt. In this instance, we recommend fabric covers since they won't trap as much moisture in as tarp or plastic-based covers. Some top-selling car cover brands include:
Insurance Cover
It's a good idea to make sure your vehicle is covered for the time it spends in storage. Ensure that the insurance cover you have on the car covers this. If necessary, provide the insurance company with the details of where the car will be stored and for how long. Make sure that the premiums are kept up to date. As the saying goes, "It's better to be safe, than sorry!"
FAQs
1.      What Sets Spacer Apart Regarding Classic Car Parking
By providing a variety of search filters, it's easy to find the exact space required to store your classic car. You can search for options that offer 24-hour security or have CCTV surveillance for car storage Melbourne, car storage Sydney and across all other main Australian cities. The filters allow broadening your search radius and price range. With Spacer's customised search it's easy to find the most secure facility to provide you with a long-term solution for your classic car storage needs.
2.      What size storage do I need for my car?
In general, a storage unit will have to be 10 x 20 feet to store most vehicles. If you have a larger car, be sure to measure the space before you start searching out available storage options. You can search online for the dimensions of your car model, and cross-check this with your shortlisted spaces to make sure they have everything you need. You should ensure that your vehicle can fit without scraping on the sides or getting damaged when the space is closed.
3.      Indoor vs Outdoor car storage
In some regards, outdoor storage might be cheaper than indoor storage. However, it's crucial to keep in mind that outdoor storage exposes your car to weather elements and potential damage. Before deciding on a storage option consider the security and potential risk of each option.
Final Thoughts
Have you decided where you'd like to store your vehicle? As you can see, there are plenty of safe and affordable options for you to choose from when you use Spacer. There are car storage options for everyone whether you're storing classic cars or large SUVs.