Where to Buy Your Bathroom Storage Products From: K-mart vs. Ikea vs. Howards Storage World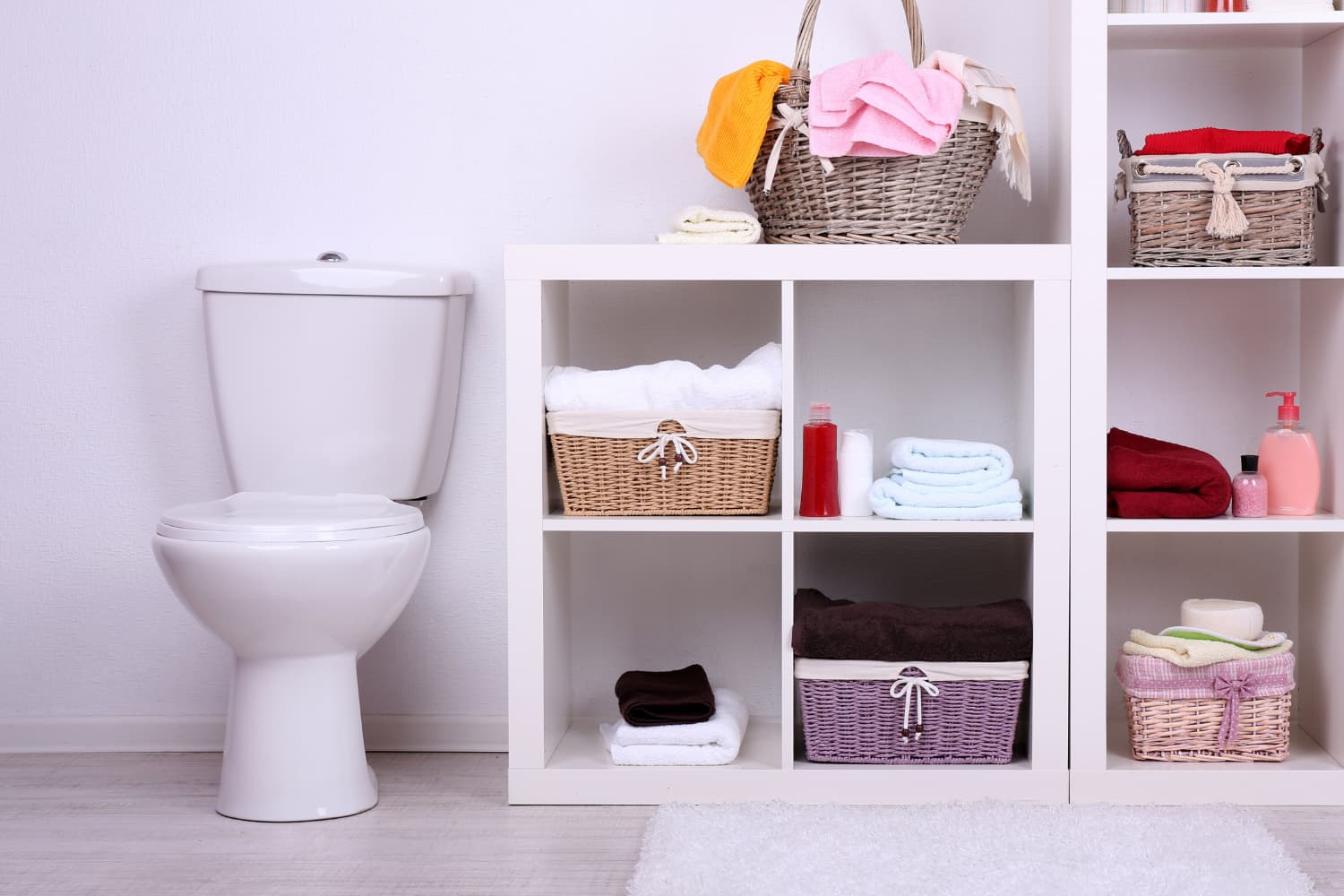 Tired of your outdated bathroom? There are ways you can spruce up your space simply by installing high-quality storage products. Keep reading to find out how you can transform your bathroom from drab to fab with the best bathroom storage products in this guide.
1.      What Do You Need to Buy to Transform Your Bathroom?
Is your bathroom looking a little cluttered and outdated to you? If a complete remodel isn't budget-friendly, where does that leave you? Is there a way to transform your bathroom on a budget? The good news is you can easily give your bathroom a facelift simply by buying a few new products that will easily fit into your budget. Read on to find out how!
Some of the most common products to buy that will easily transform your bathroom include the following:
A more spacious bathroom cupboard
Modern bathroom accessories
Corner shelves for storage
Wall hooks to hang items such as towels or bath accessories
A new towel bar or over the door towel rack
New matching towels
Bright shower curtains
Bathmats for the bath and shower area
Vanity storage set to declutter the countertops
Décor items such as plants, mirrors and scented candles
The quickest way to make a huge difference in a tiny bathroom is to declutter. Inadequate storage space often leaves items all over the place, creating an unsightly mess. It might be time to invest in a few choice storage products.
Some of the more popular storage products include: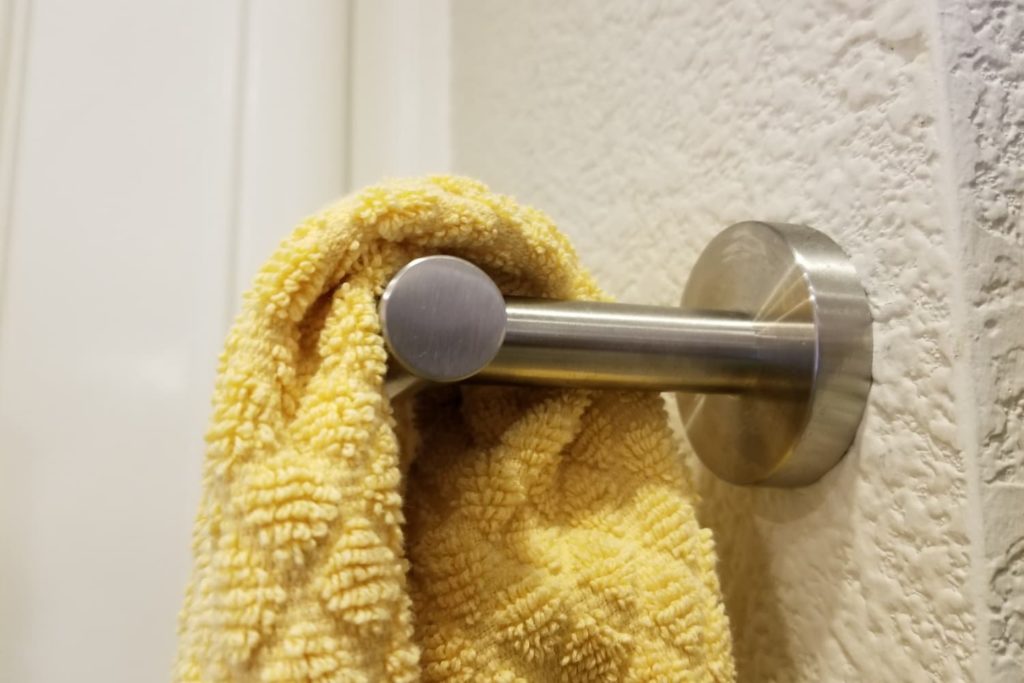 2.      Comparison Guide
Getting the best budget options for your bathroom begins with knowing where the bargains are. Let's have a look at the more common budget-friendly retail outlets to consider.
Ikea: Best for Budget Bathroom Items
Google: 4.2
Product Review: 1.8
Trustpilot: 2.0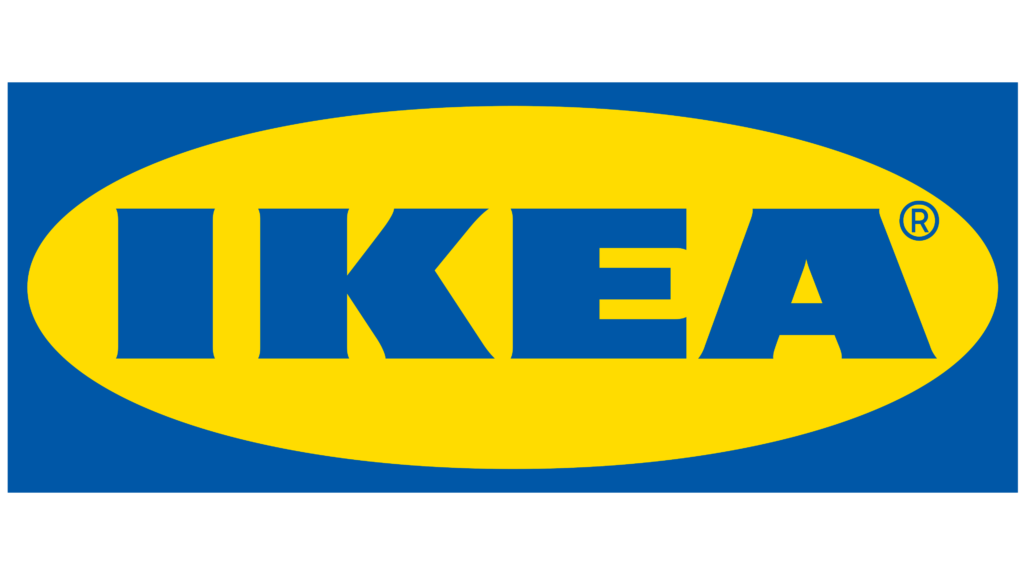 Who is it best for: Ikea is the perfect shopping platform for anyone looking for an affordable way to upgrade or remodel their living spaces. Ikea is also notorious for making functional furniture. It's also the ideal place to find an array of bathroom accessories for your budget bathroom remodel!
Budget for each item: Ikea has a variety of items varying in different prices per category. However, the average consumer spends $85 per visit.
Value offering: Ikea offers simple, budget-friendly items to decorate your home and to add value to it. It's the perfect retailer for homeowners shopping for items that give you more bang for your buck.
Where can you purchase: Ikea has a click and collect option which allows you to place your order online and then select the closest store for collection.
K-Mart: Best for Discount Items
Google: N/A
Product Review: 2.2
Trustpilot: 1.9
Who is it best for: The ideal K-mart target audience focuses on millennials around the age of 30, but they have extensive customers of all ages. They offer a huge variety of branded items which include everything from bathroom furniture, bedding to toys. K-Mart is ideal for anyone looking for an excellent bargain and statistics show that 1 in 5 Australians shop at K-Mart for home products.
Budget for each item: K-Mart has items in various pricing categories. The amount spent would depend entirely on the broad spectrum of items a customer could choose from!
Value offering: K-Mart's vision is "to provide families with everyday products at the lowest prices". Whether a customer gets value for money with their purchases, depends on the item and cost. Some entry-level items might not provide long term quality.
Where can you purchase: K-Mart has over 200 stores across Australia and New Zealand making it easy for in-store purchases. They also have an online option with free delivery over $65. A click and collection option allows consumers to order before noon and collect by 4 pm on the same day. With online purchases, delivery varies from 7 to 14 days depending on the location of the store to consumer. Remote areas can expect delivery within 21 days. A point to remember is that if items are ordered from multiple suppliers, orders might arrive at different times. This is because the order isn't dispatched as a blanket order but by each supplier.
Howards Storage World: Best for Quality Items
Google: 3.8
Product Review: 1.8
Trustpilot: 2.9
Who is it best for: Consumers looking to re-organize their homes or add more storage will enjoy the options on offer at Howards Storage World. This store is ideal for finding practical storage solutions.
Budget for each item: Howards Storage World is generally more expensive than the other stores in this article. Be prepared to pay extra for items you could perhaps get cheaper at other stores.
Value offering: Howards Storage World sports itself as an "innovative specialty retailer of storage and organizational products". Their range includes bathroom, kitchen, garage, kids, cellar, bedroom, office and cellar storage solutions.
Where can you purchase: Stores nationwide account for the bulk of Howards Storage World's sales. However, they do have an online store option. A store locator allows you to find the store closest to you. Online orders take 7 business days to deliver. They have a call and collect service as well as a call and delivery service.
Spotlight: Best for Creating Personal Style
Google: N/A
Product Review: 1.6
Trustpilot: 3.6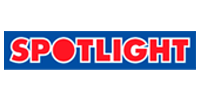 Who is it best for: Spotlight is considered by some to be a market leader in homeware products. Anyone looking to have a wide variety of products and brands to compare to will benefit from the shopping experience at Spotlight.
Value offering: Spotlight aims to "provide the best shopping experience both in-store and online". In general, they strive to make their prices the lowest in market trends, but this could vary between products.
Where can you purchase: In addition, to stores across Australia, Spotlight has an extensive online store. There are a variety of discount vouchers available for online customers. Additionally, they offer a lay-by facility. They also have a click and collect feature allowing customers to order online and collect from the store. Delivery times vary from 3 to 7 days, depending on customers' location.



3.      Honourable Mentions for Bathroom Storage Products
The retail outlets listed above aren't the only options when it comes to finding the perfect items for your budget remodel.
Target
An option that's quite popular is Target. You can buy everything from soft shower liners, vanity organisers, over-the-door organisers to floating shelves. You can even stock up on vegan and cruelty-free hand soap!
Boutique Online Stores
Another option that you might want to consider is the array of Boutique online stores. Some of the items on offer at these stores might give your bathroom a more unique touch. It might also be easier to get items to match your existing décor.
Facebook Marketplace for Saving Money
An easy way to stay well within your budget is to browse your local Facebook Marketplace pages. These pages are made up of people selling items at discount prices. Since many crafty people use this platform to sell hand-made, artsy items, you're guaranteed to have a one-of-a-kind bathroom!
FAQ'S
1.      How to plan my bathroom remodelling project?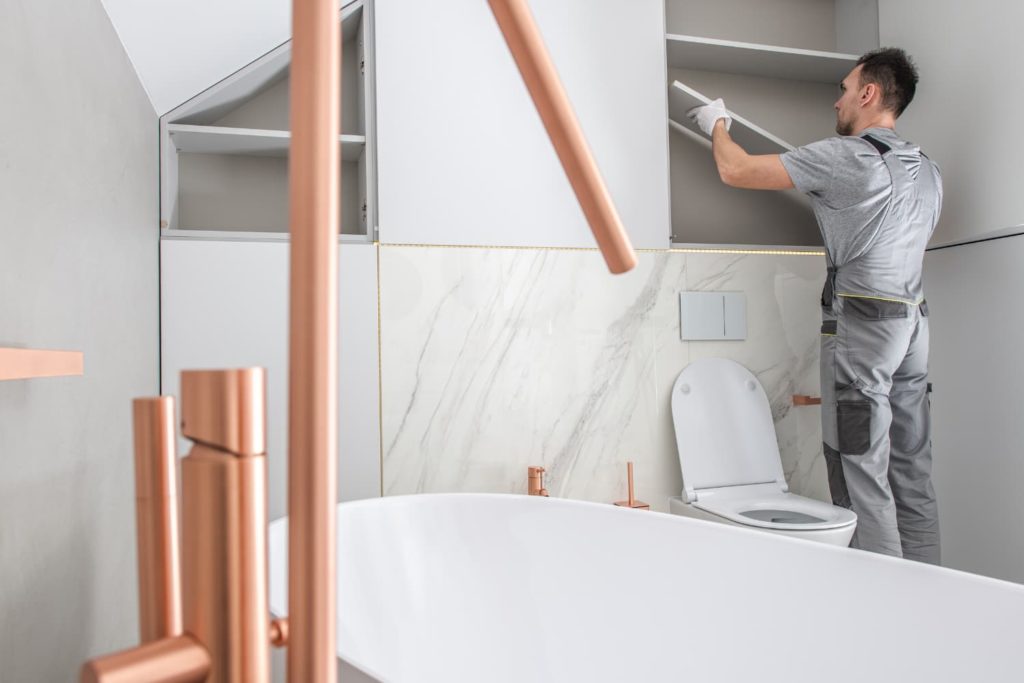 There are few easy steps to follow to plan and execute your new bathroom remodelling project. The most basic include the following:
List everything you need done
Calculate a reasonable budget
Decide on a décor theme or colour scheme
Check which current bathroom items need to be repurposed or replaced
Find simple ways that make a big change e.g., modern accessories or change of paint
Think outside the box – mount cupboards or shelves onto the wall to get clutter off the counter
Once you have an idea of what you want to do, plan the flow of the work to get the job done in one day


Related Article: The Ultimate Guide To Home Renovations


2.      Who makes great value bathroom storage products?
Great value is a part of many brands, but is a big focus of Big W and K-mart. When it comes to who makes their products it would depend on the category, but both now focus on many of their own home brands to provide better deals. Both brands have really seen the value of the home decoration and furniture market in late years, running some more traditional stores into the ground. Another key brand to call out is Fantastic Furniture, who has value as a core value of their brand. With their 'If you find it cheaper, we'll beat it by 20%' policy, they can be a great option for some of those bigger bathroom storage products like cabinets and shelving.
Final Thoughts
As you can see, there are plenty of options to upgrade your bathroom. Choose items that will fit well with the type of theme or décor you're going for. Whether you want a classic look or a rustic aesthetic, there is a shop that sells items for everyone's taste. If you nee extra space while you're renovating, a self-storage unit is a great option to give you that extra flexibility. Check out our cheap and convenient options for storage Melbourne, storage Brisbane and more.