Moving Interstate? 8 Places in Australia You Need To Consider Moving To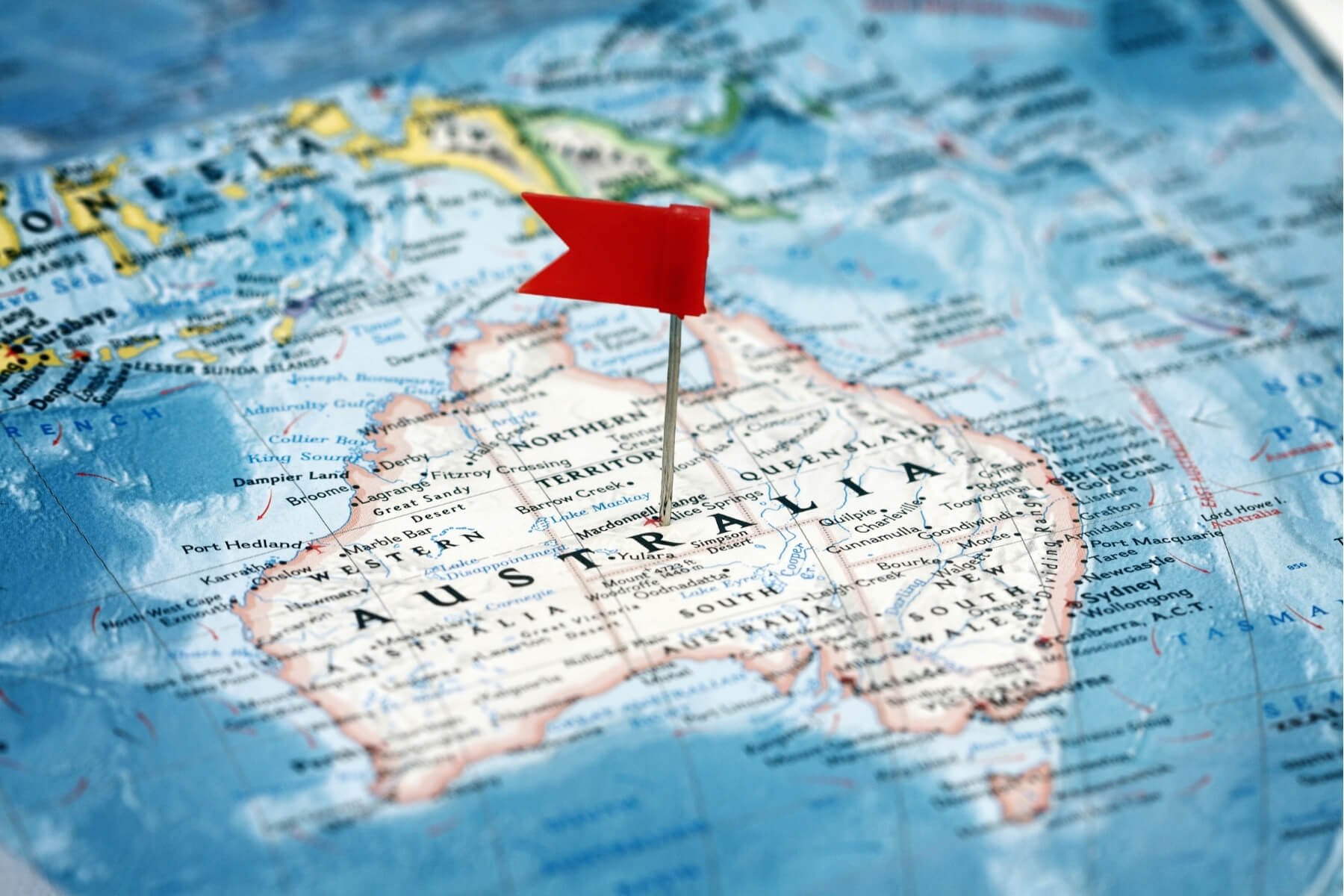 A Consensus: The Best Places To Live in Australia?
We're all well aware that 2020 was a year like no other. Coronavirus rocked the world in many ways, and we'll be seeing the knock-on effects for years to come. With the world forced online and almost half of all working Australians spending time working from home, it's no wonder many people are taking this as a chance to reflect on their lives – particularly where they're living. Regional areas are becoming the destination for many Australians now working remotely, with many in pursuit of the cheaper and more relaxed lifestyle this often brings.
Within the Spacer community, we've seen just how significant some of these trends are. For example, in the months post-covid, we saw the biggest uptick in bookings for listings within Canberra, South Australia and Western Australia while bookings in Sydney and Melbourne stayed relatively stagnant. We also saw more bookings in areas outside of the major cities. Interestingly, between 2019 to 2020 the suburbs that saw the biggest increase were Surfers Paradise (1900%) and Bundall (1700%), both in Queensland. All of this echoes the idea that Australians are ready for a change, and are heading out of big cities to do so.
In short, this article will discuss:
Is moving interstate right for you?
What do you need to consider before moving interstate Australia?
How much does moving interstate cost?
What are the best places to live in Australia right now?
What makes these places so liveable, especially for those continuing to work from home?
So read on, and hopefully, by the end of this piece, you'll know exactly what the next best step for you is (and whether you should start packing your bags).
Should I Move Interstate?
We know it is easy to sit and daydream about a sea change – sunny beaches, or the crisp mountain air, or having plenty of space for the kids to run wild. But, before we get that far, it's important to consider a few things first.
1. Cost
The cost to move interstate will vary depending on a few key factors, but one thing is for sure – it's not cheap. Plus, interstate moving will inevitably be more expensive than moving somewhere close by. With that little disclaimer, let's run through some of the main expenses you need to account for:
This one we're sure you saw coming. While interstate removalists can make up one of the biggest costs of moving, the stress and organisation they take off your plate is usually well worth it. There's a lot of variation with what an interstate moving company provides, and this difference plays a lot into the price charged. It's important to ensure you research prices and evaluate rates based on your specific needs, and check precisely what is included within the moving service price package. For example, some interstate moving companies handle everything for you, from the packing to the transportation, to the unpacking at your destination. This kind of all-inclusive service is usually the most expensive.
What Can I Expect To Pay?
Keep in mind that these are all estimates based on a range of quotes from different moving companies across Australia and are subject to change.
| | | | |
| --- | --- | --- | --- |
| Bedrooms | Moving From: | Moving To: | Cost |
| 1 | Sydney | Perth | $975-$3803 |
| 1 | Gold Coast | Newcastle | $510-$2038 |
| 2 | Sydney | Melbourne | $1350-$2600 |
| 2 | Adelaide | Hobart | $3825-$7800 |
| 3 | Melbourne | Brisbane | $2500-$4550 |
| 4 | Perth | Adelaide | $4045-$5850 |
Other option's like self-pack removals, also known as budget interstate removals, can be perfect if you're looking to save some pennies on this part of the move. Generally, this will involve the company bringing a storage container to your home, where you fill it with your belongings before it's transported onto your final destination. If you don't mind a little hard labour, this can be a great way to cut down on the overall costs of moving interstate.
Interested in learning more about what to consider in a removalist? Check out our article that goes into detail on the Best Moving Companies in Australia.
While moving boxes aren't something that comes to mind as a big expense, it can quickly add up. Bunnings and Kmart both stock a wide range of different options, with moving bundles often a good option if you're after an array of sizes. If you are looking to snag a bargain, you might even get lucky finding some new or second-hand options on marketplaces like Ebay and Facebook Marketplace. We'd suggest budgeting roughly $100 for your moving boxes for a 1-2-bedroom house and then adding an additional $50 for every extra bedroom. Consider also budgeting another $50 for those hidden expenses, such as bubble wrap, good quality tape and marker pens.
The sad reality of moving interstate is there is a good chance some of your belongings will be damaged when being transported over such a long distance. This may be included in your removalist service, but if not then it's a must. When locking in your interstate movers, it's vital to ask them what happens if there are missing items listed on the inventory sheet and if there is insurance to cover loss or any damages. If not, moving insurance through an insurance company could set you back between $200 to a $1000, depending on how far your items are being transported and how many belongings you have.
If you're downsizing and moving interstate to a smaller place, or you've taken this opportunity to declutter your house, then storage might be another expense you need to account for. Traditional storage companies such as Kennards and Storage King can be a significant cost. Kennards storage price rates range from $49 to $2,411 with garage spaces typically range from $400- $700 per month. The same goes for Storage King. For a storage unit the size of a single small garage, prices can range from $300 to $550 monthly. Spacer, on the other hand, connects you with locals in your areas with space to spare. With Spacer, you can rent out the equivalent sized space for $208-$393, saving up to 50% on your storage needs. You can find out more about how Spacer works here.
2. Employment
This might not be a problem for you, if like 32% of Australian's you're currently working from home and have the flexibility to work from anywhere. However, for some members of your household, this might be a key consideration in whether an interstate move is the right choice. We'd suggest heading over to resources such as the Vacancy Report, to check out the availability of jobs in each state. With the impacts COVID-19 has had on the economy, job availability as a whole is down by 2.3%. While it's tempting to use this time period as a fresh start, if a new job is something that falls into the mix, consider whether this is the right time for you to move.
3. Your motives for moving
The last step before you're ready to move interstate is a bit less logistical. It's important to check in with yourself and understand what it is that is making you itch for a change of sceneries. Are you dreaming about a big backyard? Setting up somewhere you can raise a family? Or are you missing travel, and just in need of some change? This will help you narrow in on whether you're really ready to make the switch. Putting your priorities in order will also ultimately help you make the best choice on the most important question of all – where is the best place for you to move to in Australia?
If you're after an even deeper dive into some of the things you need to think about before an interstate move, check out The Things No One Tells You When You Move Interstate.
Best places to live in Australia
Ok – now for the fun part. Where should you start planning your move to? Here, we'll go through the 8 places that you might not have considered moving to, but have a unique drawcard that makes them an incredibly liveable place.
1. Hobart, Tasmania
For a long time, Tasmania was often disregarded when it came to the most liveable places in Australia. However, tourists to the region have been steadily increasing since 2011 and as Coronavirus came to the Australian mainland, Tasmania quickly became the 'place to be'. In the past quarter, Tasmania became Australia's best-performing state economy, for the first time in 11 years. It also saw the best results in terms of relative population growth, unemployment and retail trade.
Monthly Living Cost:
A$1,600 – $1985 pp. (all living costs based on 1 bedroom apartment in city centre shared between 2 people).
Firstly, one of the biggest drawcards of living in Tasmania is the relative affordability. Even Hobart, the capital city of the state, is roughly 10% cheaper than other big cities like Sydney in terms of consumer prices, and up to 40% cheaper in terms of rent. Other parts of Tasmania, such as Launceston can be even more affordable and have their own pros on offer.
Due to the newfound popularity of Hobart, house prices are rising steadily, however, the median house price in 2020 was $488,968, significantly below the national median house price of $549,918.
Why Move To Tasmania?
There are plenty of things to do in Tasmania. Firstly, the island is home to some of Australia's most glorious sights. From the white sands of wineglass bay to hikes through Cradle Mountain National Park– you won't be getting bored anytime soon.
One of our favourite things about this unique place is just how easy it is to cover ground. You can drive from Devonport, one of the most Northern cities, to the bottom of the island in just over 5 hours. With everything from dense rainforests, to some of Australia's best Gourmet Foods –there's a reason Tasmania is number 1 on our list!
Check out our available storage within Hobart, and make moving state that bit easier.
2. Rural Victoria
If you've ever wanted to know your neighbours or wake up to the sight of gum trees bathed in golden light, then moving interstate to regional Victoria sounds like a great option for you. It might be a new experience to be kilometres away from the local shopping centre, but this is balanced out by the many pros of living rurally– such as a non-existent peak hour.
Monthly Living Cost:
$1100 – $1500
By far, this is one of the most affordable areas to live in Australia, especially when it comes to renting and property prices. For example, rent prices can be up to 70% lower than in major cities like Sydney. The median house price of around $350,000 is just over half of what you can be expecting to pay in Melbourne, only three hours away. If you're looking to settle down with a family and have the luxury of a remote job then this might be a great fit!
Why Move To Rural Victoria?
Let's hear from Sean, Head of Product at Spacer, and a local of Myrtleford, located in North East Victoria.
"My favourite thing about living here is the small-town vibe you have, while still having good facilities and services, including an excellent school. Everything is also so much calmer than the hustle and bustle of Melbourne. I love that I can drive 5 minutes down the road and be sitting by a river surrounded by nature and hearing native birds in the trees.
There's heaps in the area to appeal to everyone. Wineries, cheese producers, sporting events year-round, great fishing spots, water sports on Lake Buffalo, greats spots to hike or go camping, ski fields a short drive away, and great restaurants and breweries. Personally, I love spending time in or by the Ovens River or bushwalking in the mountains."
Save up to 50% when you use Spacer! Check out our available storage locations in Regional Victoria.
3. Perth, Western Australia
What comes to mind when you think of Perth? Maybe it's the remoteness? Or the famous quokkas of Rottnest Island? Whatever it is, it's no secret that this city has a lot to offer. The lack of COVID in Western Australia has been a strong swaying factor for locals to stay put, with moving requests down 25% compared to other cities.
Monthly Living Cost
$1700 – $2100
Rental prices in Perth are on the rise, with rental prices for a unit increasing 7.6% from last year, so it may be best to get in quickly. However, don't let that put you off. Perth is certainly one of the most affordable places to move within Australia.
Why Move To Perth?
With miles of untarnished coastline, home to many of Australia's best beaches, Perth has a long list of things to keep you busy. Cottesloe Beach, City Beach and Coogee beach are some of our favourites, or, if you're up for venturing further, then Broome and Esperance are must-visits. You will need a car to get around because public transport is hard to come by.
Kym Atkins, Co-Founder and CEO of THE VOLTE, weighed in on what Perth means to her.
"Perth is my favourite city in Australia with warm summers and mild winters. It is also the sunniest capital city in Australia. My favourite thing about Perth is the world-class beaches, pure white sand and aqua blue ocean. My favourite destination to visit from Perth is Rottnest Island, which is only 25 minutes by ferry from Perth and has incredible coral reefs, amazing fish life and the famous Quokka Arms which is a pub right on the beach. Perth city itself has the brand-new Elizabeth Quay on the Swan River, which makes for a great day out with the family.
Located an only 10 mins drive from Perth is vibrant Fremantle, which has the cappuccino strip of great cafes, restaurants and bars. It sits between the Swan River and the Indian Ocean, so you have the best of both worlds."
For cheap interstate moving, Spacer has all of your storage needs covered. Check out affordable storage options in Perth.
4. Brisbane, Queensland
Australia's third-largest city holds a great combination of the things many people look for in a home. With a host of great food venues, a buzzing arts scene and warm, sunny skies almost year-round, it's easy to see the appeal of this city.
Monthly Living Cost
$2,100 – $2,300
The cost to live in Brisbane is only marginally higher than that of Perth, with rent costs being the main difference. Brisbane dwelling values have increased by 1.9% over the last year, and are currently sitting at a record high. However, currently, the median property price in Brisbane is $503,265 – which is still significantly lower than its' East Coast counterparts.
Why Move To Brisbane?
We asked James Morrell, Co-Founder and CEO of Muval, and our resident Brisbane expert, for his favourite things about being a 'Brisbanite'.
"Brisbane is the geographic equivalent of the person you date when you first leave high school. It goes well, and you both have a good time, but you inevitably break up because you're young and you think there's something better (Melbourne) out there for you. Years later you meet up again and you realise what you had was pretty great. You settle down, get married, have 10 kids and die happy and fulfilled.
In all seriousness though, Brisbane has a lot to offer. One of my favourite things is that the craft brewing scene is booming following in the footsteps of local success story Green Beacon. Also, the city's proximity to world-class beaches like Noosa and island getaways like Stradbroke Island make weekend vacations a breeze. To top it off, the property market hasn't gotten out of control (yet), so buying a place that's relatively close to the city is still somewhat affordable."
Renting storage in Brisbane for your interstate move has never been this easy. Browse through our available spaces now, and save up to 50% with Spacer.
5. Melbourne, Victoria
COVID took a harsher toll on Melbourne than other cities, with the vacancy rate the highest compared to other cities. There was also a flurry of moving requests during the Stage 4 lockdown as residents sought after cities less affected by restrictions. With life beginning to resume, you can breathe easy knowing Melbourne offers plenty as a place to live and has even been voted one of the most liveable cities in the world.
Monthly Living Cost
$2,500 – $2,800
It should come as no surprise that Melbourne is one of Australia's most expensive cities to live. Only marginally cheaper than Sydney for most things, expect to be forking out a pretty penny on groceries and delicious meals out. Melbourne has plenty of high-rise apartment living if you find yourself in the city centre. But, you don't have to travel far to get the more traditional houses and smaller apartment complexes of the outer suburbs. Rent for a one-bedroom apartment in the city centre will likely range between $1,500 and $2,400 per month, which drops down substantially if you move outside of the city centre.
Why Move To Melbourne?
We asked Melbournian, Jarryd English from FitMyCar, what exactly the intrigue of this city is all about.
"Living in Melbourne opens up so many opportunities – especially as someone who works from home. Iconic spaces and culture are often literally on your doorstep, which is the perfect break from being at your desk all day!
As a Southsider, living in the creative hub that is Port Melbourne, you'll find me and my dog 'Yoshi' down at the famous Albert Park every other day of the week. Followed by great coffee (there must be coffee!) and eggs at my brekky pick "Hurricane Handsome", I'm able to unwind and enjoy the best of new and old Melbourne design and architecture. For me, there's not much more you can ask for."
If you're making the move interstate to Melbourne, storage is one thing you don't need to worry about. Book cheap storage in Melbourne now with Spacer.
6. Albury, NSW

Right on the NSW – Victoria border lies the small yet thriving town of Albury-Wodonga. Albury boasts affordable and quality housing, employment opportunities, good access to education and health facilities, and a substantial nightlife scene when compared to many other small regional towns. Albury is also close to some major ski fields, as well as many excellent wineries located along the Murray River. It's no surprise that this is one of the towns that has benefited most from the COVID-induced exodus from big cities. Albury's real estate market saw a big boost throughout 2020 as Sydneysiders rushed to pursue a more relaxed lifestyle.
Monthly Living Cost:
$1200 – $1600
Similar to living in Regional Victoria, Regional NSW is an incredibly affordable place to live. With a median house price of just $560,000, many families are finding that the move is well worth it. Albury is part of the Evocities campaign, aimed at changing the perceptions towards regional cities and encouraging people to live, work and invest outside major cities. Here one of Albury's key drivers is being able to "pay less for your mortgage than rent in a capital city!"
Why Move To Albury?
Ella Suggate, from EasyShed, ran us through what the drawcard to Albury for her was.
"If you are one for a semi-city life, but still after most benefits that come with city living, just with a little less hustle and bustle….well, Albury is your pick! If you thought Albury Wodonga was the Dubai of international travel (the stopover joint to a holiday of adventure) – think again! I absolutely love living in Albury because of the sheer beauty of the place. Hugged by nature and packed with creative energy, Albury Wodonga is a curious mix of culture, nature and cuisine. Albury is the home of the winding Murray River, the centre of a transport line haul route from Melbourne to Sydney and a very close neighbour of the greatest wine region of Australia, what more are you waiting for? Here we have a regional city with big-city ideas!"
If you're ready to make the interstate move to Albury, breathe easy knowing that Spacer has affordable, convenient and safe long term storage options for you.
7. Adelaide, South Australia
Nicknamed the "20-minute city", Adelaide is largely known for just that – being a big country town and a city all at once. Filled with nature that is out of this world, award-winning wineries and more AFL than the average person could handle, Adelaide certainly has its perks. With roughly 30% of residents born overseas, Adelaide is also one of Australia's most culturally diverse cities, contributing to its' array of festivals and culture.
Monthly Living Cost
$1,900 – $2,100
Life in Adelaide is certainly affordable, especially when it comes to property. In fact, Adelaide has the second-lowest median house price out of any capital city in Australia, second only to Darwin. General living expenses are less as well, coming in roughly 10% under those in Sydney.
Why Move To Adelaide?
We reached out to Kate Trumbull, Head of Communications and Corporate Affairs at Car Next Door, for a peek into what brought her to Adelaide and what has kept her there since.
"We moved to Adelaide because property is so affordable here – we were able to buy a house with an acre of garden not far from the city, for the same price as our small apartment in Melbourne. But now we love it for so many reasons: beautiful landscapes – from uncrowded beaches to the Flinders ranges; great hiking and mountain biking trails close to the city; locally grown produce and wine; lots of festivals and concerts; and safe, quiet streets so our kids can walk to school and ride around with their friends at weekends. We would not want to live anywhere else!"
If moving is on the mind, rest assured that Spacer has your back when it comes to affordable storage. Check out options for your interstate move to Adelaide.
8. Sydney, New South Wales
​
You may be surprised to see Sydney on this list, with the city seeing a lot of movement in the aftermath of COVID-19. In fact, within six months over 14,000 people left Sydney for other regional areas. However, despite some well-known cons, there is a lot to love about Australia's most populated city.
Monthly Living Cost
$2,600 – $3,000
There's no way of saying it nicely – Sydney is an expensive city to live in. Renting a one-bedroom apartment can range between $2,000 and $3,200 per month. Moving further away from the CBD can save you a significant amount and you'll likely find the same sized apartment for about $1,400 to $2,400. Plus, with Sydney's extensive public transport network you'll always be in the radius of good food and plenty to keep you entertained.
Why Move To Sydney?
Karim Mouahbi, Head of Marketing at Mad Paws, talked us through what he loves most about this bustling city.
"Living in Sydney has many perks. I love the amazing waterfront golf courses, but nothing compares to living in a city that is so close to many beautiful beaches. I cannot imagine living less than 20mins drive to a beautiful sandy beach in summer.
Sydney really has something for everyone. There are music, culture, wine and beer festivals happening all the time, and there are so many hidden gems only a 1-2 hour drive of the city centre, for those after a weekend get-a-way."
We've got safe and convenient storage all around Sydney, at whatever size you need. Head to our website to see the best options for your cheap interstate moving.
Conclusion
To wrap up, there's no one-size-fits-all when it comes to a dream place to live. Whether you're a nature junkie or just after a change to your routine, you now have a better idea of whether moving interstate is for you, and what the best place to move to in Australia is.
If you're moving house, don't forget to check out our Ultimate Moving House Checklist so you can be as prepared as possible!