15 Tips for Cheap Long Term Sydney Airport Parking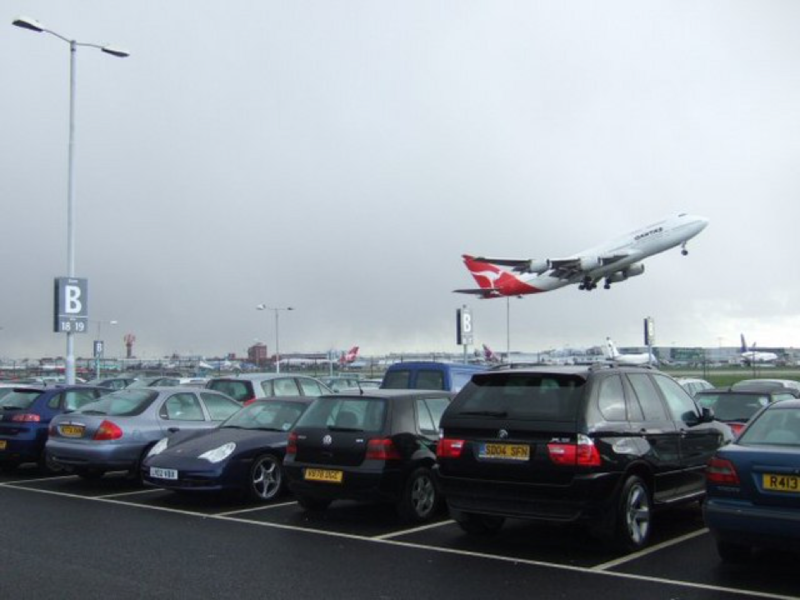 If you're worried about the safety of your car and don't have enough money to bring it with you to another country, the solution is simple – Sydney Airport Parking. Many people avail of the services of airport parking, especially in Sydney, Australia. They want secured parking, as well as affordable parking fees.
The estimated cost for car parking in Sydney airports ranges from $100-$122 for one week of normal parking and $350 or more for valet parking. To help you out, here are 15 tips on how you can save money with long-term airport parking in Sydney.
By saving on airport parking, you will be one step ahead in having more money for your vacation trip, whether overseas or to your favourite destination within the country.
Cheap Airport Parking Tip #1: Do a Price Rates Comparison
Instead of visiting the website of the parking company you choose and looking into their price rates, it is better to visit comparison sites first. These websites will help you figure out the cheapest parking service there is. These websites collect information on all parking offers from different companies and rank them according to their price rates. This is a perfect way to choose the lowest price rates without too much hassle. This also helps you get educated on what a fair price would be.
Cheap Airport Parking Tip #2: Watch out for promos and discounts
We always suggest to look up available parking services ahead of time and to include it in your travel planning considerations. This way, you can catch special promos or discounts for long-term Sydney international airport parking. It is also standard practice for these companies to offer promos and discounts during holidays and vacation seasons, so if you're visiting a friend during the summer or your relatives for Christmas Eve, there is surely a sweet airport parking offer for you.
Cheap Airport Parking Tip #3: Note that top companies often offer lower price rates
When it comes to Sydney airport parking services, the best companies mostly give out their services a lot cheaper. Familiarity is the key here; many people establish a certain level of trust in a certain company, resulting in more customers. These companies offer their services with lower price rates to keep their regular customers happy. As such, be sure to check on the customer ratings of various parking companies in Sydney airports in order to make the best choice.
Cheap Airport Parking Tip #4: Meet and Greet
This has nothing to do with a book signing. Meet and greet isn't that common for many travellers because it costs more money most of the time. But not anymore. The best companies offer their meet and greet services at cheaper rates because of the number of customers they cater to daily. This is much easier and convenient for travellers. Another thing with this service is that when you return to Sydney from your trip overseas, your car will come to you instead of you running around the airport looking for it.
Cheap Airport Parking Tip #5: Take advantage of Loyalty Promos
Just like in hotels, airport parking companies also have loyalty programs. Regular or loyal customers are given loyalty benefits for their unending patronage. With that, customers are given discounts every time they use their services, even if there are no discounted services on offer at the time. This is a long-term technique for cheaper long-term parking. Think about the amount of money you can save. This tactic does mean it's important to do your research first and pick the best company right from the start.
Cheap Airport Parking Tip #6: Book your car park early
This is probably the oldest trick in the book, but still worthy enough to be included. It is best to book car park services a month before your flight. Price rates aren't always steady and are prone to changes. In this regard, booking early ensures that you secure a spot in the car park at the cheapest price possible. Hundreds of travellers are in need of long-term parking services, so trying to book your car parking space only days before your departure can make it difficult for you to find a spot. According to statistics, 31 out of 100 Australians travel overseas, both for leisure or business. You have to beat the price change by being the early bird.
Cheap Airport Parking Tip #7: Check if you're eligible for refunds before you book
Refunds are another possible source of extra cash. There are instances when you have to forego your trip to attend to an emergency back home. Make sure to check the terms and conditions of the company from which you booked the parking services. Some companies don't have a refund policy and if they do, may only give you back 20 or 30 percent of the full amount you paid. In most cases though, the company is required to give back at least 80 to 90 percent. Remember to carefully read the rules and policies of car park service providers before you ink that document. It can lead to either cost savings or unnecessary expense.
Cheap Airport Parking Tip #8: Work with the best middlemen
Instead of searching for the lowest rates, you can hire someone to look them up for you. There are also car park agents who assist people in looking for long-term parking services. They get daily updates about the price rates of all car park companies in Sydney, making it easy for them to determine the lowest and highest price rates. Be careful though, as there are some shady agents who are only after your money.
Car park companies actually have recommendations for the best agents. The good thing about them is that they don't cost much, and the price rates they pick out are always affordable. All you have to do is give them the date of your departure, and they will connect you to the right people. Establish a healthy relationship with a particular agent, and you no longer have to worry about airport parking whenever you travel.
Cheap Airport Parking Tip #9: Subscribe to parking companies' newsletters or applications
Most parking companies update their customers with promos and discounts regularly. Subscribing to these updates will help you learn of the cheapest long-term parking services available in Sydney. There are also some small contest promos in some of those newsletters, and the prizes can be quite amazing. If you're lucky and win one of them, it can definitely add to your travel funds.
Cheap Airport Parking Tip #10: Consider Hotel + Car Park combo deals
This tip is for travellers who are staying in Sydney rather than flying elsewhere. There are hotel + car park deals you can find, which will save you more money as opposed to reserving two services separately. Some combo promos are actually so affordable that people assume they are scams. With that, make sure that you book travel deals from legit travel companies and not from scammers. These combo deals also feature other offers like free meals and tour packages. The good thing is that travellers from other countries keep coming, no matter what time of year. This improves the city's tourism industry, resulting in a good economy. It then leads to more affordable Sydney international airport parking and hotel services for travellers.
Cheap Airport Parking Tip #11: Consider Flight + Car Park combo deals
Airports in Sydney also offer combo deals for flight bookings and car park services. In this regard, it will do you well if you look for the cheapest deal available and book in advance. You can also utilize the comparison to make sure the deal you choose is really the cheapest one.
Cheap Airport Parking Tip #12: Consider booking car park services in bulk
2-for-1 car park services exist. You can decrease the price rates for car parks if you're parking more than one car. So if you know someone who is travelling on the same date as you are, like your travel buddy or a colleague, you can call up the airport car park company and work out a deal. When it comes to long-term airport parking in Sydney, compromise is always a good way to go.
We also have some alternatives to Airport parking to consider:
Cheap Airport Parking Tip #13: Rent out your car
This is not a tip for airport parking but a tip to help you both save money and make money while you're away. Some people rent out their cars for transportation services while they're travelling. Even if your car is not an accredited taxi, you can still have it driven by a driver you trust to give people rides. There are also people who need a car but don't own one; they may be interested in renting your car, too. As long as you have insurance for your car, this can be a secure way to make some money. You can even get a good amount to cover the money you used for your recent vacation trip.
Cheap Airport Parking Tip #14: Park your car at your neighbour's place
Some travellers are afraid of leaving their car in their garage. If that's the case, why not leave it with a trustworthy neighbour of yours? If you have relatives who live close by, you can perhaps leave your car in their garage. This gives you the assurance that your car is well- secured and that it is looked after daily by the people you trust.
Cheap Airport Parking Tip #15: Rent a garage
People rent out their spaces for other people to use. These include garages, lockers, containers, and warehouses. In this case, a garage can serve as a temporary car park for your vehicle. These services are a lot cheaper since there are no mediating companies– just the unit owner and the renter. They can work out a deal and agree on the best price. There is even an association for the self-storage industry in Australia to make sure that self-storage companies and private owners do not cheat their customers. In this regard, if there are no available car park services in Sydney for your departure date and you no longer have the time to look for one, opt for garages and self-storage units instead.
Conclusion
These tips are mostly for travellers leaving major cities; however, they will also work well for people visiting the city. The important thing to always consider is to book early. This will give you more time to make the right choices and decisions. It will also enable you to avoid the high rates that you'll get when you book at the last minute. In addition, it is important to check the credibility or background of a car park company before leaving your car on their premises. It is best for you to conduct a thorough research about them before you make a decision. The more positive reviews a company has (regardless of the negative ones), the better it is. Companies that provide quality service tend to receive a lot of favourable feedback. However, if you're really out of options, you may opt for garages or self-storage units.
Self-storage companies provide all sorts of storage spaces. They are well- secured because they want to ensure their customers' satisfaction. Owners and companies assure their clients that the units they offer are well-monitored 24/7. In this regard, if you find airport parking services in Sydney to be quite expensive, know that there are deals and alternatives that can help you save on costs. Do your own research so that you can get the best option possible.
Interested in renting a garage? Visit https://spacer.com.au for more information.