Boat Storage Tips To Keep Your Boat In Perfect Condition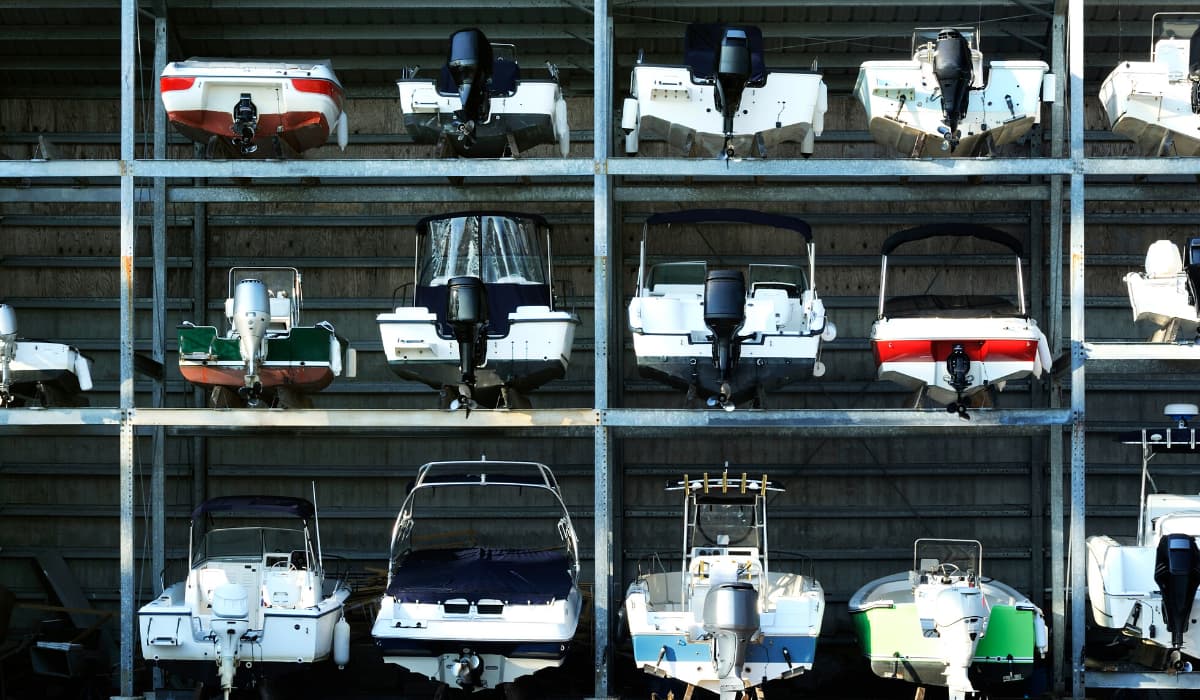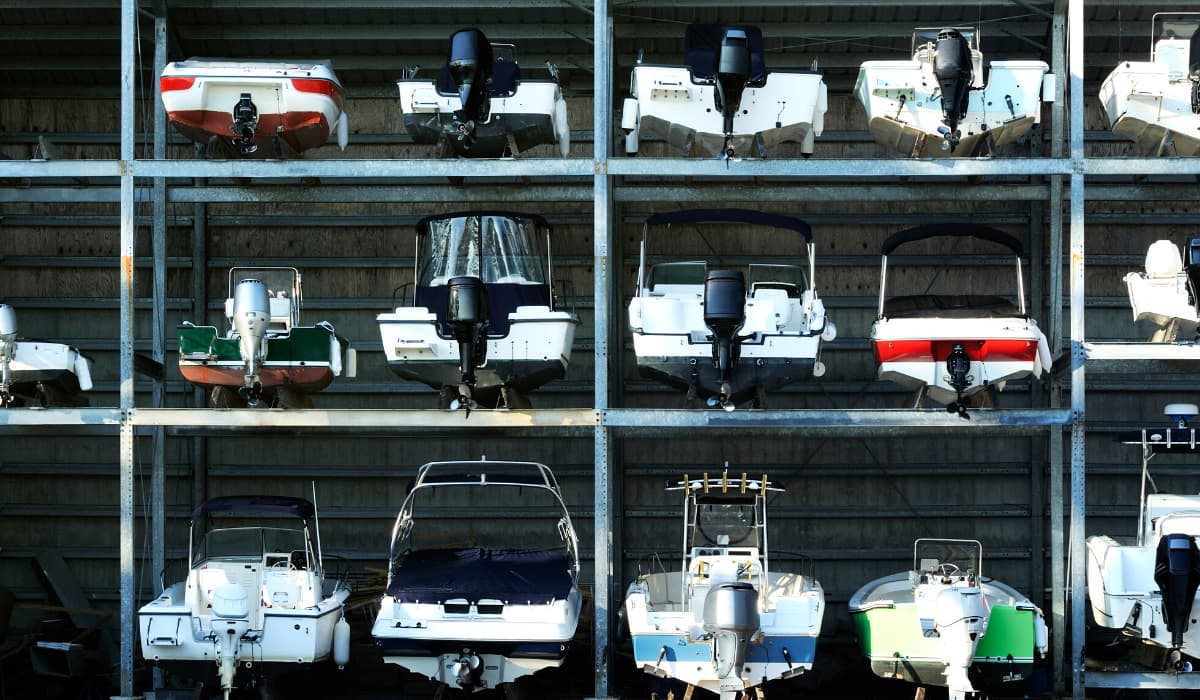 Owning a boat is a valuable investment and if you want to enjoy using it, you need to take good care of it. This includes keeping it in ship-shape condition with regular maintenance and repair work. It also means having all the right equipment for towing it properly when exploring different water spots.
Keeping your boat clean and protected against the elements is also vital especially when you're not out on the waters. If you're a boat owner who is serious about protecting your investment, you won't be too keen to leave your boat out on the street or in the backyard with no protection. This means you need to find the right boat storage options for your yacht or motorboat.
Let's talk about practical boat storage tips and what you should look out for when picking the right protection for your investment during the winter months. We'll also talk about the benefits of storing your boat, the different options available and estimated costs for Australian boaters.
What is Boat Storage?
Boat storage is a place where you store your yacht, motorboat, fishing boat, or any other type of vessel to keep it protected from elements. Storing your boat in one of these facilities also means you can keep it clean and protected against dust and debris accumulation.
There are a number of options when picking boat storage facilities but the main criteria will be choosing between an indoor or outdoor location. You can also choose between in-water or dry storage options.
Benefits of Storing Your Boat – Why Do You Need to Store Your Boat?
Besides protecting your boat against the weather, there are a number of other benefits to storing your boat when you're not using it for long periods of time. Some of these benefits include:
Protection against freezing conditions: While some boat owners keep their boats in the water year-round, this really depends on the weather conditions of the area. Keeping your boat in icy cold water for long periods could damage the hull if the temperatures are below freezing
Security: Storing your boat in a specific place designed to protect it also gives you peace of mind your investment is safe from any malicious damage or theft when you're not on the waters.
Saves space: Instead of using up your backyard space or even your garage to store your boat, placing it into boat storage keeps your home environment clutter-free.
Saves on maintenance and repair costs: When your boat is exposed to outdoor elements, its condition will deteriorate. By storing your boat properly, you'll save on the cost of extending its lifespan.
By using a secure storage facility, you can rest assured your boat is in good hands when not being used.
Different Boat Storage Options
Boatowners have a number of boat storage options to pick from, whether it be specific. Deciding which type of facility is best for your boat can be a difficult one especially when you need to factor in hiring costs as well. Each of these options come with a range of advantages and disadvantages.
Indoor vs. Outdoor
The first decision to make is deciding whether you want to keep your boat indoors or outdoors while storing it for a long time. While some boat owners may opt to store their boats in the water, you may prefer the dry boat storage solutions offered by both indoor and outdoor facilities.
If you're looking for ultimate protection for your boat, indoor storage facilities are your best bet. However, this option is more expensive and depending on where you live, you may not be able to find one close to your mooring site.
Outdoor boat storage is a more popular option, being cost-effective while still giving your yacht some level of protection and safety. Most boatyards offer this kind of storage facility so you may be lucky enough to find space for your yacht during the off-season months.
Secure Lock-Up Sheds
The main type of secure lock-up sheds for indoor storage include the following:
Stacked storage: Also referred to as a "boatel", this type of storage entails storing your boat in a large shed or warehouse. The boats are stored on racks. Forklifts are used to move your boat.
Storage units: This involves hiring a conventional storage unit used by people storing other items. However, not all storage facilities can fit a boat and you may battle to find one that's easy to access with a boat trailer. You may need to make use of boat ramps if the unit is not at ground level.
The advantage of using secure lock-up sheds for your boat is optimal protection against the outside elements as well as theft or vandalism. However, the disadvantage of using this option is the expense, planning ahead for access to your boat and not being able to work on your boat on site. Another disadvantage of storing your boat indoors is finding availability in a location near you.
Open Site in Secure Yard
If you've decided to pick the outdoor boat storage option, then look for an open site in a secure yard. Outdoor options include any of the following:
Wet slips: This option means storing your boat over winter in water. Wet slips are sections designed to accommodate a boat in the marina.
Lift slips: Another way of keeping your boat stored outdoors and in the marina is using lift slips. This simply means your boat is lifted out of the water when not in use.
Boatyards: These are fenced-off areas normally found near boating areas.
Wet slips may seem like a convenient option, saving you the hassles of moving your boat inland. But, it can be expensive. It also means your boat is exposed to algae and barnacles' growth, causing damage to the hull. Ice damage is another concern if the winters are extremely cold.
Lift slips can also be a more expensive way of storing your boat outdoors but it has the convenience of keeping your boat in the marina over the winter months. The boatyard option is more affordable and you're likely to find space close to your mooring site. However, check out how secure it is. You'll also need to use a covering to protect your boat against the elements.
Boat Storage Costs
For many boat owners, the deal-breaker between picking an indoor or outdoor boat storage facility is the cost. Hiring storage space can be tough on the budget but there are a number of affordable options for boaters in Australia.
When picking cheap boat storage facilities, make sure the site is secure and that you can access it easily. In most cases, you'll need to provide your own boat covering if it's an outdoor space. Self-storage options are also cheaper but make sure it meets all your needs for safely securing your boat out of season.
Undercover storage can be a more cost-effective option when hiring space from people renting out their empty garages. Dry stack boat storage is more expensive but it does mean your yacht or motorboat is well-protected and out of the water.
At Spacer, our boat storage prices depend on location, whether it's indoors or outdoors, and if the facility is self-storage. To give you an indication of the average cost to store your boat with Spacer renters, take a look at the table below. We compared boat storage Sydney, boat storage Perth and options for boat storage Surfers Paradise from Spacer and more traditional storage providers.
FAQs
How long can gasoline be stored in a boat?
If you're storing your boat over winter, you may be wondering what to do with the gasoline. However, if stored in proper containers or in the boat's fuel tank, you can store it for up to three months. Gasoline that doesn't contain ethanol and has been treated with a fuel equalizer additive could be stored in the boat for as long as six months as long as the storage conditions are appropriate.
How to prepare your boat for storage?
When preparing your boat for off-season storage, consider the following factors:
The exterior: Clean the exterior of the boat by removing salt and other residue before putting into storage. Wash down all hard surfaces and make sure there's no water in the bilge which could cause rotting. Clean vinyl upholstery.
The motor: Flush your motor with salt water. Change the oil and filter and drain the gear box oil before replacing it. Top up the fuel tank to ensure there's no build-up of moisture.
The battery: Fully charge your battery. Top up the cells with distilled water and clean the terminals. Disconnect the negative terminal when you put your boat into storage. This will prevent discharging.
The trailer: Clean the trailer by removing all residue. Wipe down with a grease-based corrosion protection product to prevent rust during storage. Make sure the tyre pressure is correct and if possible, move the trailer every two weeks to prevent flat spots.
Final Thoughts
Protecting your boat properly extends the lifespan of your investment. By using our boat storage tips and advice, you can make the right decision when it comes to storing your yacht or motorboat. Whether you pick an indoor or outdoor option, make sure the facility meets all your boat storing requirements while giving you peace of mind your investment is in safe hands. Find out more about how to save big on boat storage, by visiting How Spacer Works For Renters.