15 Garage Sale Tips That Ensure a Sell-Out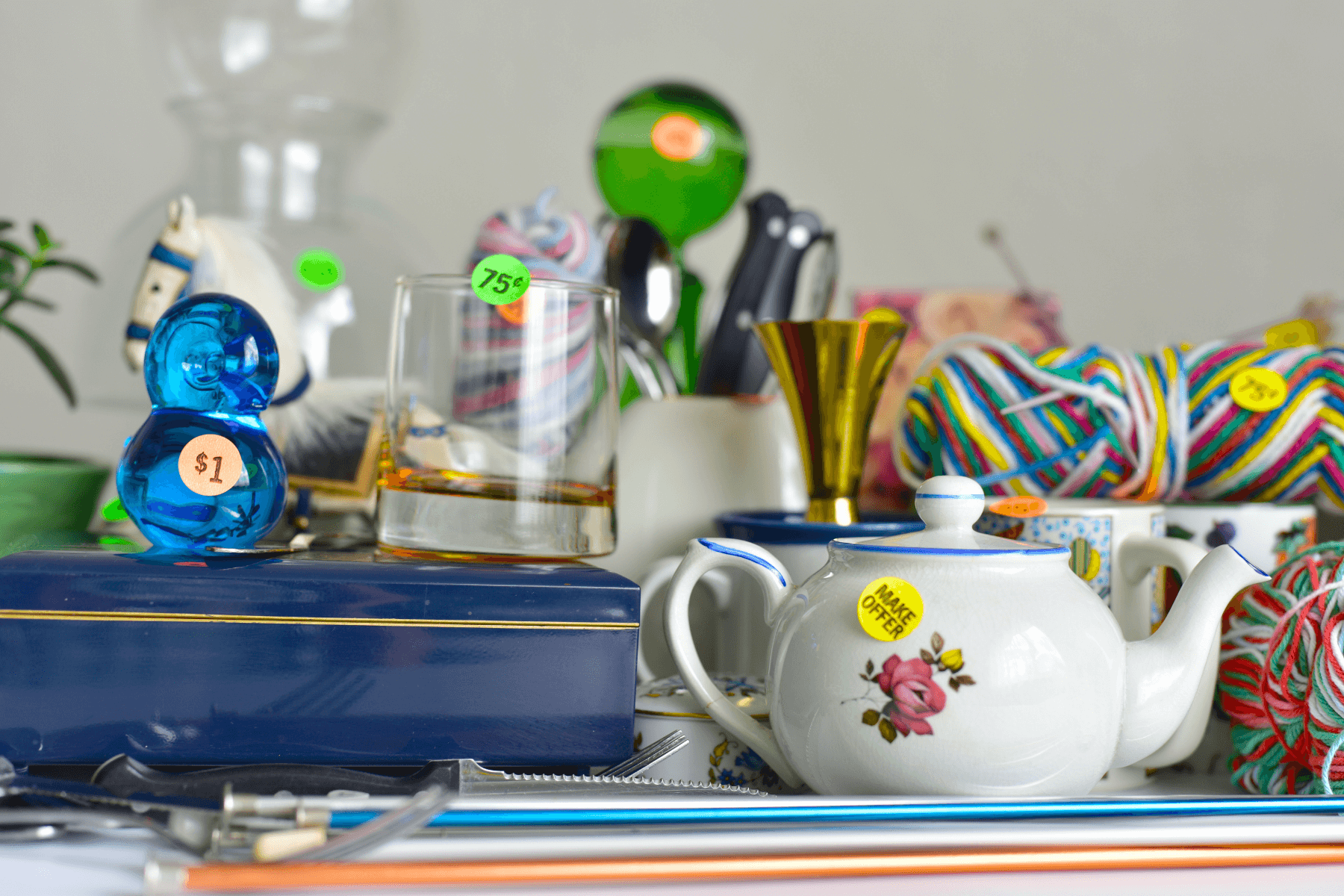 There are more than a hundred garage sale tips that we can share with you, but we have narrowed our list down to 16 of our best tips. Whether it's your first time to hold a garage sale or are already a successful entrepreneur or second-hand goods trader, we are certain you will find some of our suggestions ingenious and worth trying.
Why do Garage Sales?
There are some of us who put too much sentimental value on things. Our closets are overflowing with clothes that we have not worn for the last ten years or more. Our children's baby stuff and toys are kept in boxes that have gathered dust year after year in our attic.
Hoarding adds clutter to our lives and does more harm than good. According to research conducted at Princeton University, physical clutter competes for our attention, resulting in decreased performance and increased stress. If you want to optimize your time and effort, be prepared to dispose of things that have outlived their usefulness in your life. Give them away to friends and relatives, donate them to charities or better yet, offer them to the public through garage sales and convert them into cash.
Whatever you call it, selling pre-loved items in your own premises is a good way to de-clutter your homes, to get rid of old furniture and furnishings, and free up precious space in your basements, attics, and storage rooms. Besides, you get to turn your trash into cash. However, you must learn a few tricks to ensure its success.
As in any worthwhile endeavour, planning and timing are very important factors. Whether conducting garage sales in Sydney or Melbourne, think ahead of what you would like to happen during your sale. Be imaginative and creative. Be prepared physically and mentally.
Here's what we recommend.
Garage Sale Tip # 1. Set the date.
Most sellers hold garage sales in Melbourne or Sydney during early spring or fall. These seasons have perfect weather conditions. The majority do it on a Saturday (for a one-day sale). If it is a two to three-day event, you can start by Friday afternoon and end on Sunday afternoon. Whatever the season, you can pull away from a good turn out by following our next tips.
Garage Sale Tip # 2. Check for permits.
Whether you're doing garage sales in Melbourne or Sydney, each city sets its own rules and regulations. As such, be sure to check with your town or community hall if there is a need to secure a permit or license so you can avoid the trouble of being fined.
Garage Sale Tip # 3. Decide where to hold it.
You can use your own yard, garage/driveway, and porch. If you have something bigger in mind, there are also places you can rent.
Garage Sale Tip # 4. Tip-off your neighbours.
Should you decide on doing it in your own backyard, you must notify your neighbours early. Other than looking at them as prospective buyers, also consider the hassle the unusual traffic (of people and cars) can cause on their premises.
Garage Sale Tip # 5. Advertise and put up signages.
Put your ads in your local daily newspaper or post them online on various social media platforms or websites. These would inform your intended customers of your upcoming yard sale. Ensure that those driving by can read your signage without having to exit their vehicle. Be aware that some places allow posters and signages only in designated areas.


Garage Sale Tip # 6. Invite friends and neighbours.
To increase the success of your project, ask friends and neighbours to join. This would allow you to have more goods on hand and at the same time, have more people to help out.
Garage Sale Tip # 7. Collect and prepare your stuff.
Some collect stuff all year round from their own homes, from neighbours, and even from dumpsters. Make sure that you inspect and clean every item before you sell them.
Garage Sale Tip # 8. Sort and pack your items accordingly.
You will need a lot of boxes to put your sorted wares: toys, clothing, electronic items, and others. To save on cost, visit your local hardware stores. Some give away different sizes of cardboard boxes for free. This saves the stores garbage and recycling fees.
Garage Sale Tip # 9. Ensure the price tags are readily visible.
Put price tags where they can be easily seen, but do not use a marker on the item itself.


Garage Sale Tip # 10. Have enough change at hand.
Be ready to hand over the exact change so as not to inconvenience your buyers
.
Garage Sale Tip #11. Offer creative payment methods.
It should come as no surprise that most folks don't carry as much cash as they used to. To cater for all of your prospective buyers, ensure you have several payment methods available. This could include a direct bank transfer to your account they can do on the spot with their banking app, or having your Paypal details for them to send money to.
Garage Sale Tip # 12. Do tasking.
If you are being assisted by family members or any other helpers, make sure that they know their assigned tasks beforehand, so they don't crowd around the same place.
Garage Sale Tip # 13. Manage the crowd.
Do crowd control on the day of your garage sale. Keep to your schedule. Don't start the sale ahead of time even if there are already shoppers waiting around. Make sure there is enough room for everyone to wander and check out your goods. Put clear signs on entry and exit points.
Garage Sale Tip # 14. Allow haggling.
Some buyers are ecstatic and easily satisfied when they can successfully haggle for lower prices. But do not give in easily early in the day as there might be others who would be interested to buy your stuff at the set price. Decide early (at least before the sale) how low you can slash your price so you are not put on the spot.
Garage Sale Tip # 15. Provide refreshments/snacks.
Shopping is fun, but it can also be exhausting. Make sure to offer free drinks or some snacks. Allow your or your neighbours' children to set up lemonade and snack stands. This can add to the festive air.
Bonus Tip # 16. Give/Offer freebies.
Everybody loves free gifts no matter how small in value. In this regard, you can offer a small token for every sale of big-ticket items.
Conclusion
Garage sales are a popular way to get rid of the mess in your homes. You also get a chance to practice being entrepreneurs and earn a little more cash. You can earn from $500 to $1,000 from these endeavours.
If you live around Sydney or Melbourne and don't have enough space in your home, consider renting space. Check us out at www.spacer.com.au/. We are certain that we have the perfect place for storing your remaining items.