Tasmania, the island state of Australia, is located 240 km to the south of the Australian mainland, separated by the Bass Strait. The main island of Tasmania is considered to be the 26th-largest island in the world, with a population of around 519,100. Hobart is the state capital and the largest city as well. Tasmania has a total land area of 26,410 square miles of which the main island covers 24,911 square miles. Tassie is promoted as a natural state. The protected areas, which includes national parks and world heritage sites, cover about 42% of the land area of the state. Tasmania's main industries are mining (including copper, zinc, tin, and iron), forestry, agriculture, fresh produce (fruit, vegetables, dairy, seafood, beer and wine), and tourism. Its beautiful capital city, Hobart, is home to one of the world's most intriguing art galleries, while northern Launceston is one of the few cities on the planet to be wrapped around a gorge. It is an island state blessed with beautiful beach-lined coasts, magnificent world heritage-listed mountain areas, welcoming farm-gate producers and great restaurants specialising in local fresh produce.
Uncovering Hobart
Landmarks
Hobart has some of the most beautiful and diverse scenery not just in Australia but also the world. There is definitely a park for every season and every person. Discover spectacular landscapes from highlands carved by glaciers, to quiet solitary beaches, from cool and silent rainforests, to colourful alpine wildflowers. Tasmania's 19 national parks encompass a diversity of unspoiled habitats and ecosystems which offer refuge to unique, and often ancient, plants and animals found nowhere else on Earth. These parks include Cradle Mountain-Lake, Mount Field National Park, Freycinet National Park, Franklin-Gordon Wild Rivers National Park and Maria Island.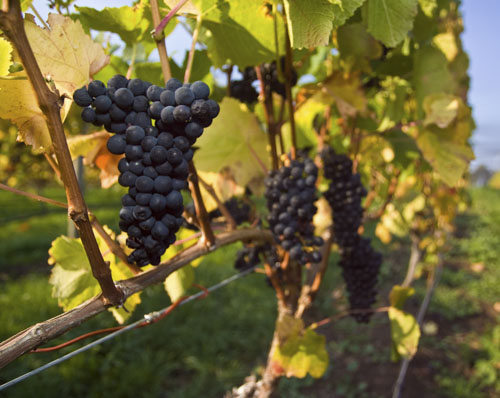 Food
Hobart has extremely diverse vegetation, from the heavily grazed grassland of the dry Midlands to the tall evergreen eucalypt forest, alpine heathlands and large areas of cool temperate rainforests and moorlands. The island's cuisine showcases their best and freshest local produce with a wide range of restaurants available. Vineyards scattered across Tasmania produce high quality wines. The Tasmanian beer brands such as Boags and Cascade are known and sold in Mainland Australia. King Island off the northwestern coast of Tasmania has a reputation for boutique cheeses and dairy products. Tasmanians are also large consumers of seafood such as crayfish, orange roughy, salmon and oysters both farmed and wild.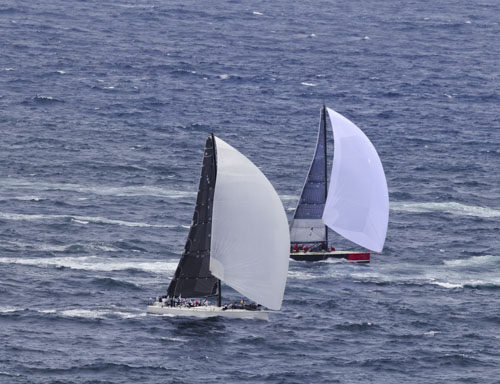 South Bank
Aside from mining and farming, Tasmania focuses on their tourism. Several annual events in and around the island foster the island state's tourism. The popular Sydney to Hobart Yacht Race happens on Boxing Day in Sydney and usually arrives at Constitution Dock in Hobart around three to four days later, during the Taste of Tasmania, an annual food and wine festival. Targa Tasmania is a road rally which attracts rally drivers from around the world and is staged all over the state for over five days. Early May, a rural three-day agricultural show called Agfest is held at Carrick. Other regional events include the Royal Hobart Show and Royal Launceston Show, both held in October annually. Music events held in Tasmania include the Falls Festival at Marion Bay as well as MS Fest, a charity music event held in Launceston, to raise money for those with multiple sclerosis. The Cygnet Folk Festival is one Australia's most iconic folk music festivals and is held in January annually and the Tasmanian Lute Festival is an early music event held in different locations in Tasmania every two years.
Storage in Hobart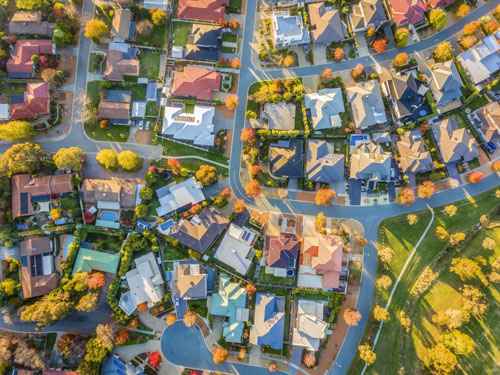 Hobart has consolidated its position as Australia's most affordable state for housing despite recent concerns about the increasing cost of houses. For price comparison, an apartment in Sydney's CBD (64-square metre with one bedroom and one bathroom) is equivalent to 253-square metre of floor space with four bedrooms, two bathrooms, a garden, in-ground pool, a spectacular water view on a quarter-acre block and would be within walking distance of work. Alongside private rental apartments, there is also the continuous construction of public housing for locals. With expectations of a rise in population, the need for median to high density living is likely to arise in the next few years, especially when the state government encourages annual events to attract more people to visit Tasmania. As the population grows so does the opportunity to earn extra income from a sharing community such as Spacer.
Spacer provides a list of different storage spaces for different needs. From bulky old furnitures, to RVs, to book collections, Spacer can accomodate for all items nearby to your home. What Spacer does is take advantage of already existing spaces, mostly in residential areas, and creates a sharing community where hosts (people with excess space) and renters (people who need space) meet. Spacer's aim is to help people raise extra cash by renting out their unused storage spaces. Spacer also helps renters find cheaper storage alternatives and save them money. If you have unused spaces such as an attic, extra room or a garage sitting around the house, list them for free and have it leased from $200 to $400 a month.
How does Spacer work for renters?
No matter where you are, we can find a long term parking spot near you. Here are just some of the locations where you can findcheap parkingthrough Spacer to make your life easier:Alexandria, Artarmon, Bondi, Botany, Bronte, Chatswood, Chippendale, Clovelly, Coogee, Darlinghurst, Eastern Suburbs, Hurstville, Kogarah, Leichhardt, Macquarie Park, Manly, Maroubra, Mascot, North Ryde, North Sydney, Parramatta, Pyrmont, Randwick, Sydney, the Inner West, the North Shore and Waterloo... and the list keeps growing every day!Got a spare garage or parking space that you could lease? As aSydney parkinghost, you can make some extra cash each month with little effort. You could earn up to $4,800 a year renting out your garage. It's passive income at its best! Here are the details
How does Spacer work for hosts?
Want to lease your garage for extra income? You can in three easy steps and it's free!

1. Create a listing describing the size, type and access you want to provide.
2. Upload photographs of your unused area.
3. Set the price, and state the conditions. You make the rules, you are in control. Once you're all set up, review prospective renters, accept or reject rental offers as you choose. Agree to a move-in date, then sit back and watch your monthly income roll in! We thoroughly vet all users who need parking in Sydney to ensure your safety. Aside from garages, you can also list anything from your carport, driveway, carpark, shed, attic, spare bedrooms or even yard space. Create a quick and sustainable income stream for you whilst providing a much-needed service to theSydney parkingcommunity. What are you waiting for? Click on at the top of this page, and start space sharing today!We will also be more than happy to help you over the phone. Just give us a call at 1300 500 538
Lease My Space