Storage & Parking
Sydneys East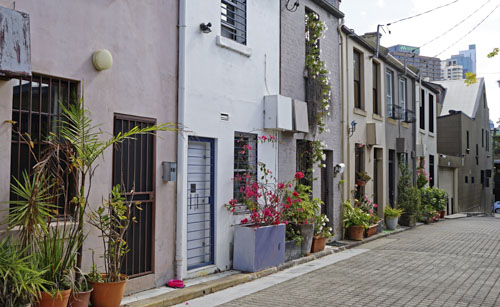 The Eastern Suburbs of Sydney are located between Sydney City and the Pacific Ocean coastline. Directly to the east and south-east of the central business district, it is one of the most popular areas for visitors. Following the 2016 census, the region had an estimated population of 267,037 and growing. The Eastern Suburbs enjoys extensive frontages on the Harbour, the Ocean beaches and extensive towering sandstone clifftops. Getting around is a breeze as it is well-served by public transport and located on the same side of Sydney Harbour as the city.
Uncovering Sydney's East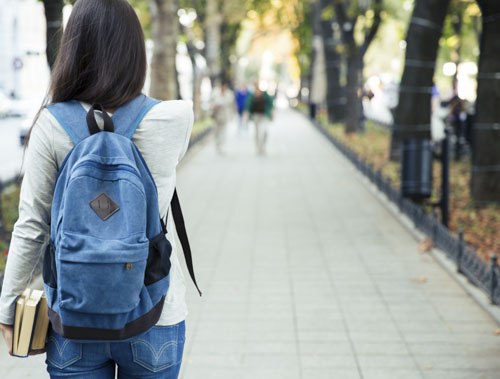 Education
Sydney East has everything you'll ever need when it comes to education since it is home to remarkable schools and universities, one of which is the University of New South Wales. Branded as UNSW Sydney, it is an Australian public research university. It was established in 1949 and is one of the world's leading research and teaching universities and home to more than 52,000 students from over 130 countries. The UNSW's 38-hectare main campus located in Kensington generates more than 60,000 trips to and from the university per weekday. Public transports such as buses, trains and ferries are available. Students and employees are also encouraged to either cycle or walk to the campus to help lessen road congestion and parking problems. UNSW has 7 campuses in the suburbs of Paddington, Sydney CBD, Randwick, Cliffbrook, Daceyville, Manly Vale and Canberra.
Medical Services
The eastern suburb has a number of great hospitals in the area.The Prince of Wales Hospital is the major public hospital. It is located on a large Randwick campus with 440 beds and almost 3,000 staff. This hospital has a full range of services that include one of the largest interventional cardiac services, renal transplantation on site, HIV medicine, Infectious Diseases, a Thalassaemia Service, comprehensive epilepsy service, spinal medicine and the state's Hyperbaric Chamber. There is a relatively small but highly complex caseload with more than 30,000 acute patients admitted and about 40,000 patients treated in the hospital's Emergency Department every year. The Royal Hospital for Women has been one of Australia's foremost specialist hospitals for women and babies, since its early beginnings as New South Wales first 'lying-in' hospital for women in 1820. As a principal teaching hospital of the University of NSW in the fields of obstetrics, gynaecology and neonatology the Royal has a history of innovation in women's health care services, teaching and research. While the Sydney Children's Hospital specializes on paediatric accident and emergency care. The 24-hour Emergency Room is always ready for any serious trauma. The UNSW Randwick campus incorporates The Prince of Wales Private Hospital, The Royal Hospital for Women and Sydney Children's Hospital with The University of New South Wales since all are teaching hospitals and are located on an adjoining campus.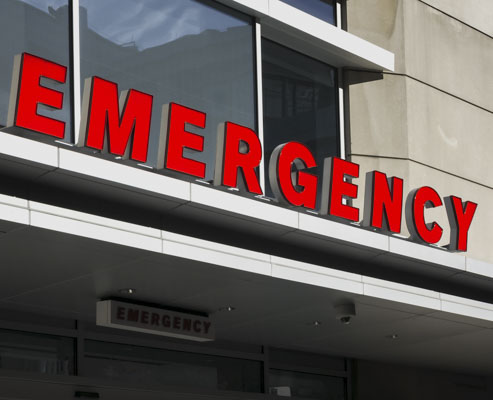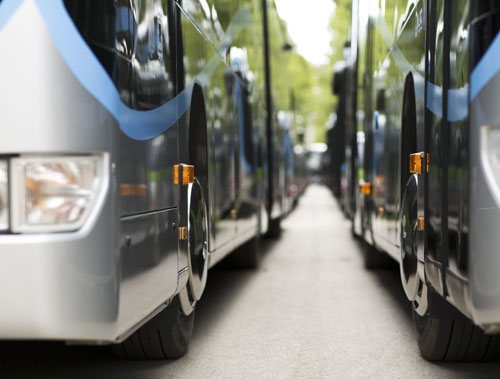 Public Transport
Trains travel to the Eastern Suburbs of Kings Cross, Edgecliff and Bondi Junction. There are also On Demand bus services from Vaucluse that travel past Bondi Beach, Rose Bay, Bellevue Hill and Woollahra. If you are travelling to and from the airport, there are shuttle buses that you are able to take that are a great value for money and are sometimes more convenient than taking public transport. The 373 offers people from the City to travel to Coogee Beach past Taylor Square, Moore Park and Randwick Junction. There are also more local bus services that take residents from Bondi Junction to Chatswood, Coogee to Drummoyne and Botany to Gore Hill.
From the Harbourside to the Oceanside
There are wonderful things to do and see in Sydney's East. From spectacular coastal walks at world-famous Bondi Beach, to the elegant shopping experience in Double Bay, to watching great sporting contests at Moore Park and tour the Sydney Cricket Ground, to flying on a seaplane in Rose Bay to riding a ferry to Watsons Bay. There is truly more to the Eastern Suburbs than just surfing and lovely waterfront places to dine.
Surry Hills
Surry Hills, known to be the main centre of fashion wholesale activities, is an inner city surrounded by the suburbs of Darlinghurst, Chippendale, Moore Park and Redfern. It has a mixture of residential, commercial and light industrial areas. The suburb is situated away from the city noise but close enough to everything you'll need, from great bakeries, cafes and restaurants to excellent clothing stores. There is the Surry Hills Markets held in Shannon Reserve at the corner of Crown Street and Collins Street on the first Saturday of each month. There are also tens of thousands of visitors who flock to the suburb for the annual Surry Hills Festival. Facilities such as the Surry Hills Library and Community Centre and the Surry Hills Neighbourhood Centre are also available. Housing styles in the suburb are largely composed of grand Victorian terraced houses, complexes, public housings, flats, units and apartments. Many old buildings have been converted as well. The once down-at-heel, Surry Hills has undergone gentrification now with fantastic cafes and restaurants, shops and proximity to employment hubs. But as it progresses, so does the traffic congestion and parking situation.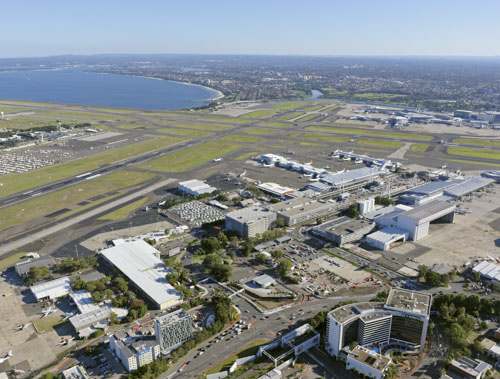 Mascot
Mascot has a mixture of residential, commercial and industrial areas. This is where the busiest airport in Australia, Kingsford Smith Airport or Sydney Airport is located. Mascot is just 7 kilometres south of the Sydney CBD. Botany Road is the suburb's commercial centre. Here you'll find supermarkets, discount and specialty shops. There are good schools and facilities such as clubs, entertainment and a library. The area is serviced by public transport. The residential area includes federation style houses, flats and units. The area around the Mascot Railway Station is being redeveloped to high-density commercial and housing. Property prices are on the high side but cheaper compared to those suburbs closer to the water. Even with the noise from flying planes, Mascot's proximity to the city and the airport is making the rental market rise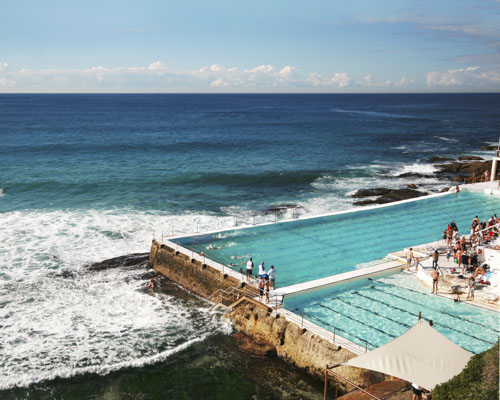 Bondi
Bondi is a suburb 8 kilometres from the city that offers a carefree and sun-drenched lifestyle. The medium and high-density residential area is centred on the shopping area on Bondi Road. Bondi Junction is the commercial centre to the west and the world-famous Bondi Beach is on the east side of Bondi. Aside from the usual bars and cafes, Sunday markets and boutique street stalls, there is the Sculpture by the Sea. It is one of the world's largest outdoor sculpture exhibitions held in October and November. Even with the main road congestion and lack of open space, visitors come all year-round.
Parking and Storage
Whether you love to take a dip at the infamous Bondi Beach, watch great sporting contests at Moore Park, or relish all the glamour of Royal Randwick Racecourse, there's always something for everyone in the Eastern Suburbs. Visitors and tourists continue to flock towards the Sydney's east to enjoy surfing, sailing, and the lovely waterfront dining. But this region also attracts people who wants to move into its high-density residential areas. The region is just perfect for a weekend getaway and is just a few minutes away from employment opportunities and districts. It is very accessible by car with lots of major roadways. Traffic is becoming a struggle and parking is starting to become a competition especially during the summer. But in general, the Eastern Suburbs is still one of the most livable regions in Australia.
But don't let storage and parking issues stop you from living in suburbs with spectacular coastal or harbour views, fabulous shopping hubs just a few kilometres from work. Let us take one less worry off your shoulders. At Spacer, we provide you with easy and reliable storage and parking solutions just within your budget. We connect people with space to those who need it, so you can fully enjoy your chosen lifestyle by the harbour or along the coastal side.
Find Storage or Parking in Sydneys East