Storage & Parking
Sutherland Shire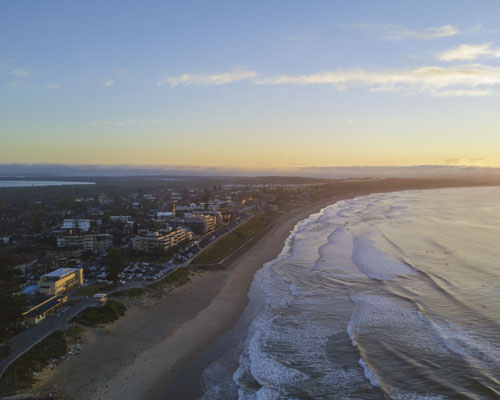 Often referred to as 'The Shire', Sutherland Shire, with its stunning nature and ocean view is situated 26 kilometers south of the Sydney metropolitan area. The Shire is primarily a residential area with a population of 226,041 in 2016. However, it also has substantial industrial, commercial and rural areas. This region encompasses a total land area of about 370 square kilometres, including beaches, waterways, bushlands, parklands and national parks. The famous Royal National Park is Australia's first national park and the world's second oldest national park, established in 1879. It is further inland from the eastern coastline, just south of Sydney. Within the region is the suburb Kurnell, the original landing place of Captain James Cook on 29th April 1770. Sutherland Shire's landscapes vary from rugged sea cliffs, sandy beaches and swampy bay coasts in the east to the broad plateaus and deep rivers of the west.
Uncovering Sutherland Shire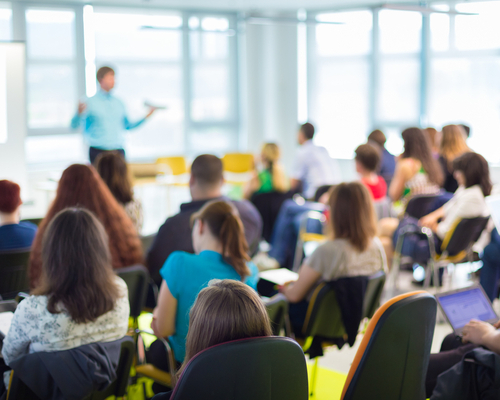 Education
This dynamic region can take you from spectacular parks and beaches to cosmopolitan restaurant offerings, great shopping experiences and a competitive business district. Large shopping centres, specialty stores, restaurants, cafes and a number of surf stores are available around the neighborhood. Currently, there are nearly 100 schools including the Gymea and Loftus Colleges of Technical and Further Education, the Gymea Technology High School and the Caringbah High School.
Medical Services
There are 3 major hospitals along the south coast. The Sutherland Hospital and Kareena Private Hospital located in Caringbah and the President Private Hospital in Kirrawee. Sutherland Hospital is part of the South Eastern Sydney Local Health District, which was established in 1958. The hospital offers general medicine, general surgery, obstetrics and gynaecology, paediatrics, aged care, rehabilitation and psychiatry services. It is also a teaching hospital for the University of New South Wales. It can be accessed by bus services, operated by both Transdev NSW and State Transit. The hospital lies between Caringbah and Miranda stations. Kareena Private Hospital is a dynamic acute care 142 bed facility that caters for a full range of specialties including cardiology, orthopaedics, general surgery, colorectal surgery, obstetrics and gynaecology and general medicine, to name a few. It has been serving the Sutherland community and surrounds for over 50 years. This is a teaching hospital for the University of Sydney and can easily be reached by train or bus. The President Private Hospital has been serving the community of Kirrawee and nearby suburbs for over 35 years. They specialize in Day Surgery procedures such as Eye Surgery and Endoscopy, and a fully equipped rehabilitation service including onsite gymnasiums and a beautiful Aquatic Hydrotherapy pool. Their services ranges from general medicine to surgery and rehabilitation, with great facilities that aids fast recovery enhanced by their tranquil gardens and restful decor.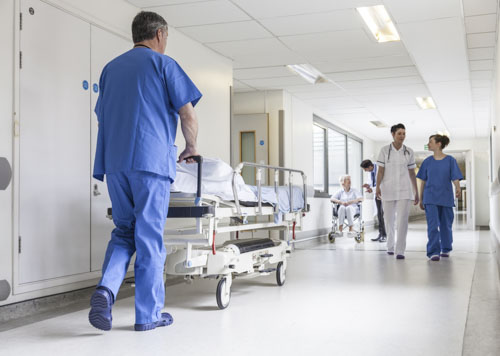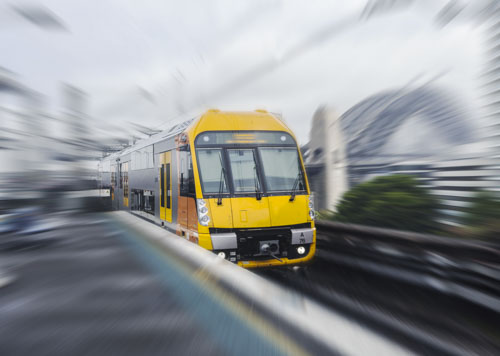 Public Transport
Getting around the southern suburbs is easy through reliable bus and train services. Transdev NSW, an Australian bus operator in the northern, southern and western suburbs of Sydney provides safe and reliable routes to and from the suburbs of Sydney South. The Eastern Suburbs & Illawarra Line is a commuter railway line in the eastern and southern suburbs of Sydney. It is the numbered T4 coloured azure blue train that redirects Illawarra railway line to the South Coast railway line. Sutherland railway station is located on the Illawarra line along East Parade. Hotels such as Metro Hotel Miranda and Caringbah Hotel as well as restaurants and shops populate the area around the station. Cronulla railway station is the terminus station of the Cronulla line. The station's two platforms are situated end to end, rather than side by side, making it the second longest rail platform in NSW. It is located on Cronulla Street and is just 500 meters away from Cronulla Beach. Other stations include Caringbah, Como, Heathcote, Loftus and Miranda. With great weather and plenty of sunshine all year round, there's a variety of places to shop and eat, stunning views, long beaches, festivities, and accommodation, The Shire has an undeniable appeal for holidaying families, day-trippers and romantic couples both locally and internationally.
A Closer Look at the Urban Structure
While Sutherland Shire is predominantly a residential area, it also has sizeable commercial and industrial areas. The industrial side of the region such as the Sydney's Oil Refinery is located in Kurnell, while Australia's first and only nuclear facility is based at Lucas Heights. Major commercial areas are found mainly in the suburbs of Sutherland, Miranda and Cronulla.
These Are Just a Few Examples of Sutherland Shire's Dynamic Urban Structure, Where People Can Bush Walk Through Parks, Stroll Along the Shore, Go on a Shopping Spree and Get Back to the City Within the Hour. Since Its Suburbs Are Located Less Than 30 Kilometres from Sydney CBD and Ample Public Transports Such as Trains, Buses and Ferries Are Available, the Shire Has Become Sydneysiders' Escape from the Hustle and Bustle of the City.
Miranda
Miranda, known as the centre of shopping for the southern suburbs, has a mixture of low, medium and high density residential areas. The Westfield Miranda Shopping Centre, adjacent to the Miranda railway station, was originally known as the 'Miranda Fair'. This suburb also has a shopping strip, running along The Kingsway and Kiora Road. The loads of shopping and dining options attract many shoppers from the Sutherland Shire and even those who live as far away as Wollongong. Miranda is also attracting investors which bring more commercial development to the area.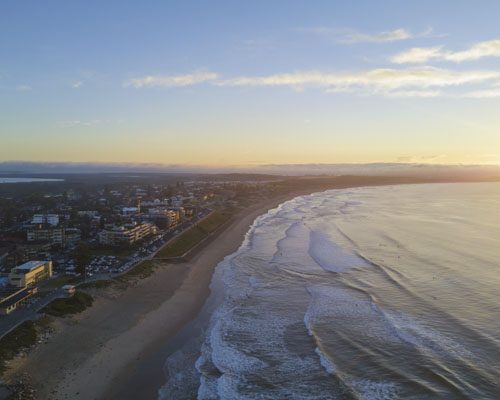 Sutherland
Sutherland is mostly residential with a shopping centre located close to Sutherland station. But there are also commercial developments around Princes Highway. As the administrative centre of the Sutherland Shire, Sutherland hosts facilities such as a general-purpose entertainment and community centre, local government council offices and Sutherland Library. Sports facilities such as rugby tracks, Olympic-size swimming pools, tennis and basketball courts are also available.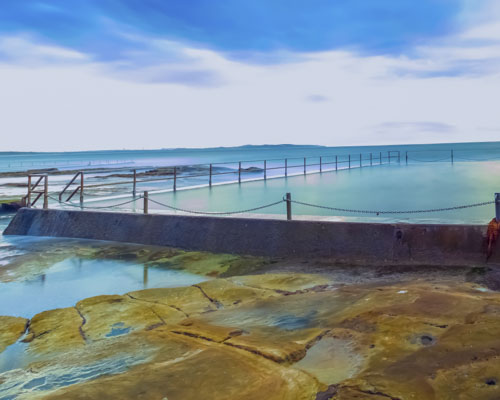 Cronulla
Cronulla has the longest stretch of sand and is the only beach in Sydney accessible by train, as well as having a large amount of free parking along the foreshore, making it one of the most accessible Sydney beaches. Dubbed as the centre of leisure, Cronulla offers spectacular ocean views, white sandy beaches, beachside picnics and even seaside restaurants. A shopping strip runs along Cronulla Street, where the pedestrian mall known as Cronulla Mall is situated. Here, you'll find an array of cafes, restaurants, clothing stores and specialty shops such as surfing stores. There are also a wide range of watersports and scenic cruises to take part in. Cronulla is a popular tourist destination particularly to Sydneysider beachgoers. Accommodation such as hotels, motels and serviced apartments are also around the area.
These are just a few examples of Sutherland Shire's dynamic urban structure, where people can bush walk through parks, stroll along the shore, go on a shopping spree and get back to the city within the hour. Since its suburbs are located less than 30 kilometres from Sydney CBD and ample public transports such as trains, buses and ferries are available, The Shire has become Sydneysiders' escape from the hustle and bustle of the city.
Parking and Storage
With a population of 208,000 in 2011 to 226,041 in 2016, it is evident that people are starting to discover the region's practicality. Property prices are still relatively lower in this area compared to other suburbs near Sydney City but unit prices are starting to go up with the high demand of people wanting to move in. The construction of new high-density residential properties will soon be on the rise.
There are also numerous commercial developments along main roads, highways and surrounding streets around the suburbs of MIranda, Sutherland and Cronulla alone. Even with the ample places to park within Cronulla, parking still gets difficult in summer, especially during a surf carnival or on a sunny summer weekend. There is no charge for parking at the Cronulla beaches or anywhere in Cronulla but parking time limits do apply in places. So even with free parking, you have to be constantly on the lookout for parking inspectors before leaving your car as they are quite prominent in the area.
Soon, there will also be a demand for storage and worry-free parking in this growing community. We at Spacer will provide those storage solution needs.
Find Storage or Parking in Sutherland Shire