Storage & Parking
South Melbourne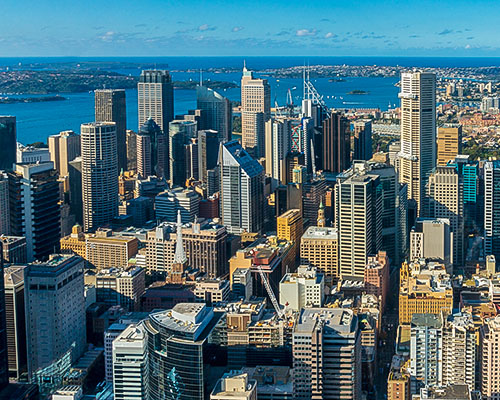 A quiet retreat from the hustle and bustle of Melbourne city, the South East region of Melbourne is definitely not without its own excitement. Home to abundant areas of natural parks and reserves, the Southeast is one of the nature lover's key places to go.
Immerse yourself in Churchill National Park, an untouched Melbourne landscape before settlement, ideal for peaceful walks, jogging or cycling. Watch the Eastern Grey Kangaroos feeding at dusk or bask in the sun along the kangaroo viewing trail at the Cardinia Reservoir Park. The famous and intriguing Old Cheese Factory stands as a tall reminder of Australia's early history and allows visitors to step back in time and explore the historic buildings. For those with a bit of interest in the art world, visit the Walker St Gallery and Arts Centre in the city of Dandenong celebrating the energy of the area's artistic identity. Conquer your fear of creatures of the deep sea at the Shark and Ray Centre in Dandenong, one of the greatest animal experiences you can find.
Uncovering South Melbourne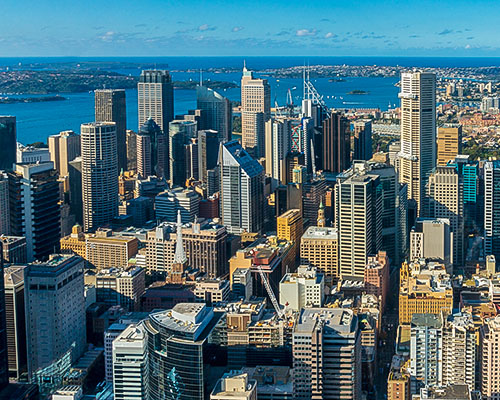 Education
Southeast Melbourne has a number of reputable schools and universities. Caulfield campus is Monash University's second largest campus, offering a diverse range of education opportunities. The campus provides a wide range of undergraduate, postgraduate and research programs in many disciplines.
The Presentation College Windsor, known as the PCW Melbourne, has been a learning-teaching school for over 140 years. As a base school for Melbourne University's Masters of Teaching, it is a leading educator of emerging teachers. PCW also has research partnerships with Monash and Swinburne Universities.
Federation University Australia, commonly referred to as FedUni, is one of the nation's leading regional universities. FedUni has been educating and training for over 145 years making it the nation's first regional, multi-sector university and the third oldest site of higher learning in Australia. The Berwick Campus is a multi-level complex of modern architecturally-designed buildings. It is only a five-minute walk from the Berwick Station on the metropolitan Pakenham train line and is also close to many facilities at the Berwick Village Centre.
Lawson College Australia, commonly known as Lawson College, is an education provider located in Dandenong. It provides exceptional educational programs as well as skills training in association with various partners. Lawson College offers courses in business, community care, leadership management, nursing diplomas and ageing and individual support certifications.
Medical Services
The South-Eastern suburbs is also home to the finest medical facilities in the region. Monash Medical Centre in Clayton is a 640-bed teaching and research hospital of international standing. It provides a comprehensive range of specialist surgical, medical, allied health and mental health services to our community. It is designated a national provider of renal and pancreatic transplants, and state-wide provider of Thalassemia and children's cancer services. Uniquely offering maternity and newborn services integrated on the one site, Monash Medical Centre Clayton provides one of Victoria's largest women's health services.
Jessie McPherson Private Hospital is a 106-bed tertiary level Private Hospital which has been co-located at Monash Medical Centre Clayton since 1987. It specialises in cardiology, cardiothoracic surgery, neuro-surgery, gastro-surgery, high acuity maternity and neonatal services. South Eastern Private Hospital is an acute medical and rehabilitation facility conveniently located just off the intersection of Eastlink and Princes Highway. The hospital has undergone major redevelopments over the last two years and now delivers a new rehabilitation and oncology unit, hydrotherapy pool, gymnasium and newly refurbished wards. This 177-bed hospital had been offering services to the veteran community, locals around the country and overseas since 1971.
The Northern Health is the major provider of acute, subacute and ambulatory specialist services in Northern Melbourne. They provide a range of primary, secondary and some tertiary health care services. This hospital, located in Epping, treats over 85,000 patients each year and delivers nearly 4,000 babies yearly.
The Brunswick Private Hospital is conveniently located in Melbourne's inner-city suburb of Brunswick. They provide specialist care for patients with medical and rehabilitation needs. The hospital takes pride in their state of the art rehabilitation and general medical facility with extensive outpatient and community-based services.
Dandenong Hospital, located on David Street in Dandenong, provides acute treatment and primary healthcare services. Their facilities also include Pharmacy, Occupational Therapy, Physiotherapy, Acute Rehabilitation and Dietetics, to name a few. For most patients, all diagnostic tests and treatments can be performed within Dandenong Hospital.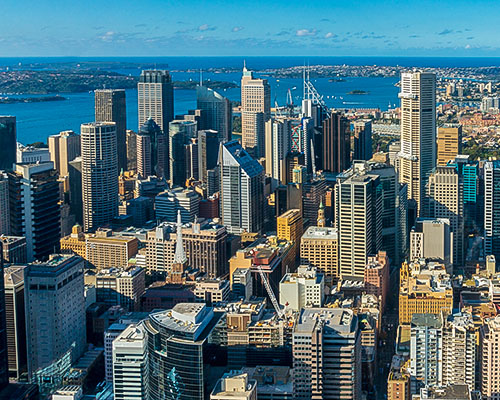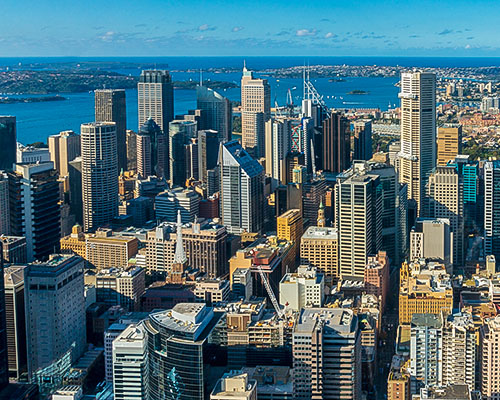 Public Transport
Buses, trams and trains service the South-eastern part of Melbourne, making it easy to travel around the area. The South-Eastern suburbs trains are distinguished on the map by the light blue lines to Dandenong, Pakenham and Cranbourne. These trains depart from Platforms 6-10 at Flinders Street, from Platforms 11-14 at Southern Cross and from Platform 2 at Flagstaff, Melbourne Central and Parliament. Caulfield is an interchange station for Melbourne's south-eastern suburbs, which has huge passenger loads from the Cranbourne, Frankston and Pakenham lines. Parking spaces in these stations are used by commuters
With a good public transport system in place, excellent education and great healthcare facilities, it is easy to see why South-east Melbourne attracts to many visitors. Reconnect with countryside serenity while taking part in the vast variety of things to do in this region. It's the perfect place to get out, see what's on and create new, marvellous memories.
A Closer Look at the South Suburbs
The south-eastern suburbs of Melbourne are where you'll find an eclectic mix of cultural offerings not too far from beautiful seaside towns. Spend the day exploring the south-east with a stroll along Sandringham Beach or relax at one of the many fabulous cafes in Black Rock or Beaumaris. If you're after a multicultural experience, then the food and sights on this side of Melbourne is perfect for you.
South Eastern Melbourne is divided into 10 districts. These are Bayside, Cardinia, Casey, Greater Dandenong, Frankston, Glen Eira, Kingston, Monash, Mornington Peninsula and Stonnington.
Brighton
There's nothing in Melbourne quite like a stroll across the sands of Dendy Street Beach to visit the Brighton Bathing Boxes. The stunning beaches, swanky boutique shops and the 82 colourful Victorian-era huts, with their weatherboard frames and corrugated roofs, are part of a fascinating cultural heritage that never fails to attract sightseers, photographers and artists.
Just a 10-minute walk up the road is the Brighton Baths Health Club, a state-of-the-art facility, built in 1881. It features indoor and outdoor gymnasiums, and spectacular views of Port Phillip Bay and the CBD skyline. And if all that fresh air makes you hungry, there are plenty of eateries to satisfy your appetite. After a great meal, relax in nature at the Brighton Beach Gardens.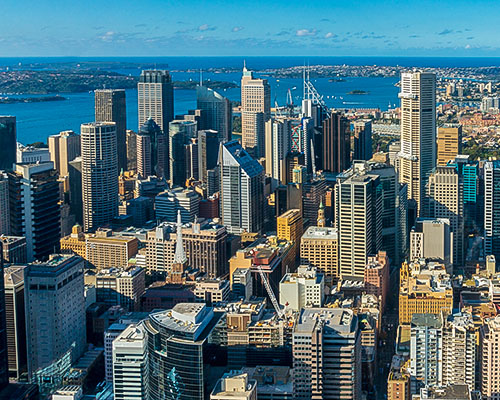 Sandringham
Sandringham is a popular destination for day-trippers looking to relax. It is a beachside haven with a multitude of attractions and activities approximately 27 minutes from the city. With great cafes and restaurants to fill you up from breakfast till dinner, you'll have more than enough energy to explore the wide stretch of sand and enjoy the village atmosphere in Sandringham. Water activities such as kitesurfing and stand-up paddleboard lessons will give you a shot of that exhilarating feeling above water. There are also several historical locations to visit in this lively suburb.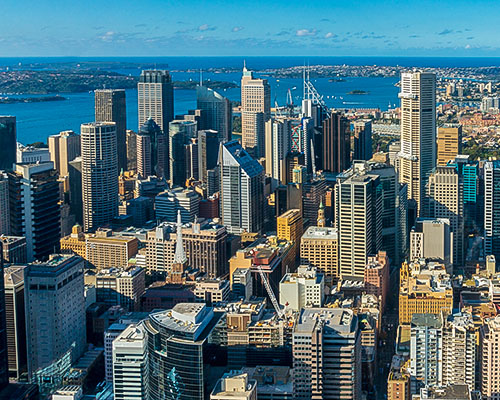 Hampton
Hampton is a one of Bayside's well-heeled beachside suburbs, with a vibrant shopping strip dotted with boutiques, cafes and restaurants. The Hampton Beach is a wide stretch of sand and gentle waves and is considered to be a safe spot for swimming. Hampton's beautiful retail precinct is a place you shouldn't miss. Whether you're looking for a new outfit to wear to a beachside barbecue or a wedding, you'll find it in Hampton. Fashion stores range from big labels to young, local designers. There is also an abundance of cool cafes, great restaurants and hip bars along the strip. Water and land activities are sure to entertain both children and kids-at-heart.
Parking and Storage
The South-eastern suburbs is a fantastic location to escape the hustle and bustle of city life. The village feel, the greens, the sand and the shops are just a few minutes away from Melbourne CBD. The balanced lifestyle the region offers, and the relatively low property prices are key reasons why residential population is growing. In the future, it is expected that unit prices will begin to increase to accommodate for the increasing demand.
With the continuous population growth, public transport hasn't been keeping up as well as parking spaces, specifically in railway stations. Commuters can easily fill up a 200-slot carpark early in the morning. The growing demand for parking and extra storage spaces for those living in high-density apartments, is what Spacer is looking to help provide.