Storage & Parking
North Melbourne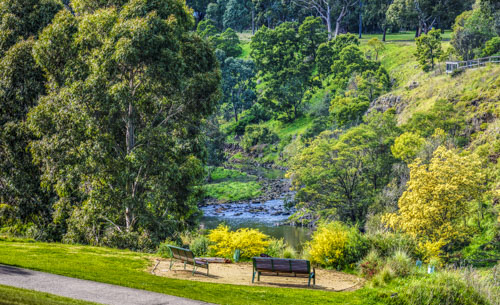 Once home to Greek and Italian immigrants, the Northern Suburbs of Melbourne is now the residence of many young professionals. The proximity to the CBD, ease of public transport, great cafes, bars and restaurants are what make people head up to the region.
Melbourne's northern suburbs are often seen as a more affordable alternative to living in the city centre. It offers great value and a balanced lifestyle. Just a few minutes away from the central business district, people can enjoy nice and quiet afternoons in the park, a good conversation over coffee or great food in the area, shopping centres that carry a huge variety of items, good education and excellent healthcare.
Uncovering North Melbourne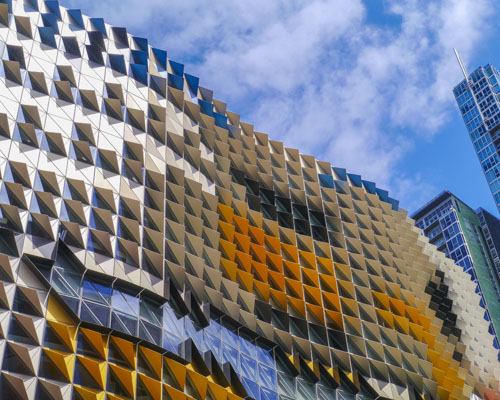 Education
Northern Melbourne is home to great universities. La Trobe University is a multi-campus, public research university with its flagship campus located in Bundoora. The university was established in 1964, becoming the third university in the state of Victoria and the twelfth university in Australia. La Trobe is a verdant university and a member of the Innovative Research Universities. It is considered to be particularly strong in the area of arts and humanities. La Trobe offers undergraduate and postgraduate courses across its two colleges of Arts, Social Science and Commerce and Science, Health and Engineering.
In Preston, Melbourne Polytechnic has been delivering vocational training since 1912. Formerly known as NMIT, this institution offers a diverse range of innovative, hands-on TAFE (VET) and Higher Education (Degree) programs. It continues to be one of Victoria's premier vocational education facilities throughout the years.
The Royal Melbourne Institute of Technology, informally RMIT, is rated a five-star university by Quacquarelli Symonds and is ranked in the top 50 universities under 50 years old, making it the top art and design school in the Southern Hemisphere. Though the main campus is located in the CBD, It has two radial campuses in the Melbourne metropolitan area which are located in the northern suburbs of Brunswick and Bundoora. It remains one of the best public research university in Australia.
Medical Services
The northern side of Melbourne offers more than just plain leisure. They have numerous quality hospitals in the area, one of which is the Warringal Private Hospital. It has an established national and international reputation as a leading healthcare provider, attracting academic interest from all over the world. The hospital provides a comprehensive range of medical and surgical services such as Cardiology, Cardiothoracics, Orthopaedics, Sports Medicine, Pain Management and Oncology. This premium private hospital care is located in the beautiful city of Heidelberg.
The Northpark Private Hospital in Bundoora has been providing high quality healthcare to Melbourne's northern suburbs for over 30 years. With 144 patient-beds Northpark Private is one of the largest private hospitals in the North of Melbourne. They offer a full range of surgical and medical services including a dedicated mental health unit and a full-service maternity unit.
The Northern Health is the major provider of acute, subacute and ambulatory specialist services in Northern Melbourne. They provide a range of primary, secondary and some tertiary health care services. This hospital, located in Epping, treats over 85,000 patients each year and delivers nearly 4,000 babies yearly.
The Brunswick Private Hospital is conveniently located in Melbourne's inner-city suburb of Brunswick. They provide specialist care for patients with medical and rehabilitation needs. The hospital takes pride in their state of the art rehabilitation and general medical facility with extensive outpatient and community-based services.
Located in West Essendon is the Essendon Private Hospital. It has been providing the North West Region of Melbourne with quality healthcare. The hospital has undergone an extensive refurbishment in 2015 and has recently opened with a newly updated facility and increased Mental Health service.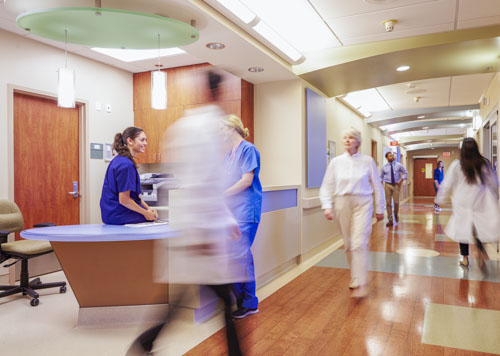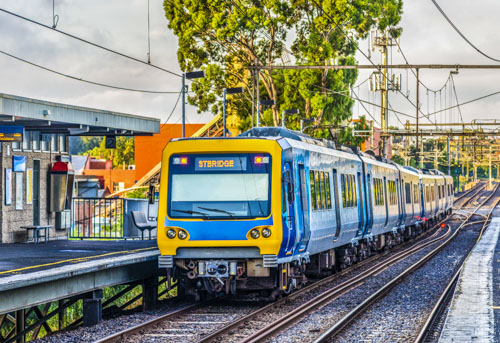 Public Transport
These northern suburbs are well-serviced by public transport from trams to buses and trains. Getting around the area is really easy. There are taxis and car sharing options as well. Banyule has an excellent public transport network with the Melbourne-Hurstbridge Railway Line running through it and nine other railway stations from Ivanhoe, Eaglemont and Heidelberg in the south, nestled in a section of the Yarra Valley and Montmorency in the north.
Hume train stations are at Broadmeadows, Coolaroo, Craigieburn, Roxburgh Park, Upfield and Sunbury. These train lines also run through Moreland. In the Shire of Nillumbik, Diamond Creek, Eltham, Hurtsbridge and Wattle Glen are the railway stations that service the area. The South Morang line is Whittlesea's main connection to the CBD. While the Hurstbridge line is where Darebin railway station is located.
A Closer Look at the Northern Suburbs
Melbourne has been crowned the most liveable city in the past 7 years. Suburbs in the northern region are definite contributors to Melbourne's increasing popularity. These suburbs offer access to transport, proximity to the city coast, cafes and restaurants, shopping facilities, tree cover, road congestion, and access to schools and hospitals.
Northern Melbourne is divided into 7 districts: City of Banyule, City of Darebin, City of Hume, City of Moonee Valley, City of Mooreland, Shire of Nillimbuk and the City of Whittlesea. In Banyule, the suburbs are: Bellfield, Briar Hill, Bundoora, Eaglemont, Eltham North, Greensborough, Heidelberg, Ivanhoe, Lower Plenty, Macleod, Montmorency, Rosanna, St Helena, Viewbank, Watsonia and Yallambie.
In Darebin, the suburbs are: Alphington, Bundoora, Mt Cooper, Fairfield, Kingsbury, Macleod, Northcote, Westgarth, Preston, Regent, Reservoir and Thornbury. While Hume is comprised of the following suburbs: Attwood, Broadmeadows, Bulla, Campbellfield, Clarkefield, Coolaroo, Craigieburn, Dallas, Gladstone Park, Greenvale, Jacana, Kalkallo, Keilor, Meadow Heights, Melbourne Airport, Mickleham, Konagaderra Springs, Oaklands Park, Roxburgh Park, Somerton, Sunbury, Jacksons Hill, Goonawarra, Tullamarine, Westmeadows, Wildwood and Yuroke.
The suburbs Aberfeldie, Airport West, Ascot Vale, Avondale Heights, Essendon, Newmarket, Keilor East, Kensington, Moonee Ponds, Niddrie, Strathmore and Travancore are in the district of Moonee Valley. In Moreland, the suburbs Brunswick, Moonee Vale, Coburg, Merlynston, Newlands, Fawkner, Glenroy, Westbreen, Gowanbrae, Hadfield, Oak Park, Pascoe Vale, Coonans Hill and Tullamarine comprise the district. The Shire of Nillumbik is composed of Bend of Islands, Christmas Hills, Cottles Bridge, Diamond Creek, Doreen, Eltham, Greensborough, Hurstbridge, Midhurst, Kinglake, Kangaroo Ground, Nutfield, Panton Hill, Plenty, Research, Smiths Gully, Rob Roy, St Andrews, North Warrandyte, Watsons Creek, Wattle Glen, Yan Yean and Yarramba suburbs. While Whittlesea's inner-suburbs are Bundoora, Doreen, Laurimar, Eden Park, Epping, Lalor, Mernda, Mill Park, South Morang, Thomastown, Wollert, Woodstock, Yan Yean and Whittlesea.
Preston
Preston is a multicultural and lively mix of new and long-term residents buying produce at Preston Market and soaking up the arts, cafes and multicultural vibes. Preston is located 9 km north from Melbourne's CBD and has a population of over 29,900. The suburb is bordered to the east by the Darebin Creek, a small tributary to the Yarra River and consisting largely of flat terrain composed of industrial and residential development. From the shopping hubs of Preston Market and Northland Shopping Centre, to delicious food wonders on High Street, to watching a footy match on Preston Oval, Preston is never short of things to see and do for locals and visitors alike.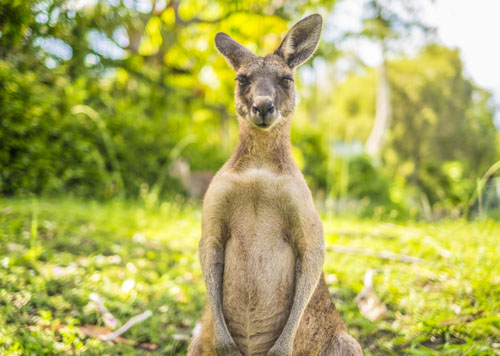 Bundoora
Bundoora is located 16kms north of the city and home to campuses for RMIT and La Trobe University. Here, students live alongside families who have enjoyed the suburb for generations. Bundoora has a population of over 25,700 residents. Aside from the famous campuses in the area, you can spend a relaxing day at the Bundoora Park. You might have a chance of spotting a kangaroo. Bundoora also offers an adventurous hike up to the top of Mt Cooper for a beautiful view of the city skyline.
Whatever you choose to do in the dynamic suburbs of Northern Melbourne, you can always find something interesting and fun. The north is a great alternative to living in the city. It has everything you need within reach.
Northcote
Located 7 km north-east of Melbourne's Central Business District and with a population of over 22,920 residents, Northcote is a multicultural mix of cafes alongside interesting boutiques, restaurants and venues. It is known to host art events and neighbourhood festivals throughout the year and has a strong local music scene. Aside from the the art and nightlife along High Street, visitors can head over to All Nations Park for a walk, take a swim at the Northcote Aquatic & Recreation Centre or experience the Aboriginal Healing Trail.
Parking and Storage
Overall, living in the northern suburbs of Melbourne is both convenient and comfortable. This region is a mix of commercial and residential with great schools, modern business areas, shopping opportunities, parks, gardens, high-quality restaurants and great views. These attract people, locally and internationally, to travel, visit and even move to the suburbs of Northern Melbourne.
Predictably, Northern Melbourne is seeing more high-density housing and rise in property prices as its population continues to grow. High-density living allows more people to find suitable accommodations. However, it comes with the common pitfalls of less space and no car park. The need for alternative storage and parking solutions is what we, at Spacer, hope to solve by matching affordable local space and car spots with those who need them.