Storage & Parking
Melbourne CBD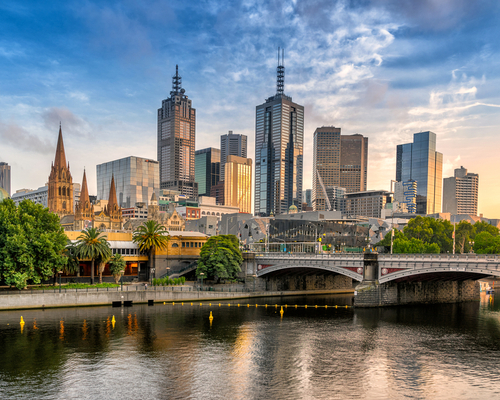 Melbourne, also referred to as Australia's 'cultural capital', is the state capital of Victoria. Though ranked as the second most populous city in Australia, Melbourne's relatively low crime rate was one of the main reasons why it was named the most liveable city in the world by the Economist Intelligence Unit (EIU), for the seventh year in a row. Melbourne rates highly in education, entertainment, healthcare, research and development, tourism and sport. It is a leading financial centre in the Asia-Pacific region, and ranks among the top 15 cities in the world in the Global Financial Centres Index.
Melbourne's CBD contains five of the seven tallest buildings in Australia, the tallest of which is the Eureka Tower, situated in Southbank. The city and it's surround also contain many significant historic buildings such as the Royal Exhibition Building, the Melbourne Town Hall and Parliament House. Melbourne is often referred to as Australia's garden city due to the abundance of parks in the CBD. These gardens are often considered the best public parks in all of Australia's major cities.
Uncovering Melbourne CBD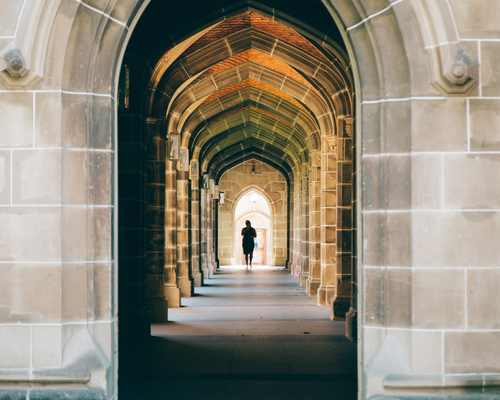 Education
Inner Melbourne is gifted with the finest educational institutions, including the University of Melbourne and the Royal Melbourne Institute of Technology. The University of Melbourne is the oldest university in Victoria and the second oldest in Australia. Currently reshaping its campuses, the Parkville Campus (the university's primary locale) has expanded well beyond its boundaries, with many of its newly acquired buildings located in the nearby suburb of Carlton. The university has four other campuses in metropolitan Melbourne at Burnley, Southbank, Hawthorn and Werribee, where courses such as horticultural, performing arts, commerce and veterinary science are taught respectively.
The Royal Melbourne Institute of Technology, commonly referred to as RMIT University, is ranked as a five-star university by Quacquarelli Symonds and is in the top 50 universities under 50 years old which makes it the top art and design school in Australia and the Southern Hemisphere. The foundation campus of RMIT forms part of the Melbourne city centre and is located on the northern edge of its Hoddle Grid with 87 buildings that are contiguous with the surrounding city. It has two radial campuses in the Melbourne metropolitan area which are located in the northern suburbs of Brunswick and Bundoora. Outside Australia, the university has an international presence, with locations in Asia and Europe. With its foundational campus located in the Melbourne CBD, the historic city campus of RMIT is known for its striking contemporary architecture as well as its well-preserved Victorian era and interwar period buildings. RMIT operates several student accommodation facilities including: RMIT Village, Cambridge Court and College Square on the City campus and Walert House on the Bundoora campus.
Medical Services
The inner city also takes pride in their healthcare services housing both public and private top hospitals in Australia. The Royal Melbourne Hospital, also referred to as RMH, is recognised as a world-renowned institution, providing outstanding care, treatment, extensive medical research program, and training. RMH provides a comprehensive range of healthcare such as general, specialist and surgical acute services. It is also a major teaching hospital for tertiary healthcare, with a strong reputation in clinical research.
The Royal Melbourne Hospital is located in Parkville and has been providing care and treatment for millions of Victorians for more than 165 years. Another public hospital in Parkville is the Royal Women's Hospital. Australia's first specialist women's hospital, it provides a full range of services in maternity, gynaecology, neonatal care, women's cancers and women's health. It also offers complementary services such as social work, physiotherapy, dietetics and pastoral care. Specialist clinics in endometriosis, chronic pelvic pain, menopause symptoms after cancer and infertility are also available. The Royal Women's hospital is also a major teaching locale with over 200 beds and connections to the University of Melbourne and La Trobe University.
The Peter MacCallum Cancer Centre, also known as the Peter MacCallum Cancer Institute, is Australia's only public hospital dedicated to cancer treatment, research and education. Commonly referred to as the Peter Mac, it is an oncology research institute, cancer treatment, and professional oncologist training centre located in Parkville. It is also one of the few cancer treatment facilities in the world which has a fully integrated clinical and laboratory program situated alongside a hospital. Peter Mac's integrated services include medical oncology, radiation oncology facilities and links with allied health services such as physiotherapy, occupational therapy, dietetics, speech therapy and social services.
One of Melbourne's busiest and biggest acute care hospital is the St Vincent's Private Hospital. It has more than 500 registered beds and 1,800 staff across three hospitals in Fitzroy, East Melbourne and Kew. They offer major specialties including interventional cardiology and cardiothoracic surgery, obstetrics, neurosurgery and orthopaedics, paediatrics, ENT, hand surgery, oncology and general surgery. St Vincent's Private Hospital also runs a comprehensive social accountability program providing approximately 300 meals per week and academic scholarships.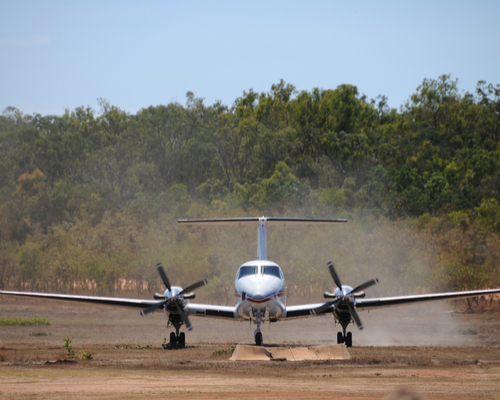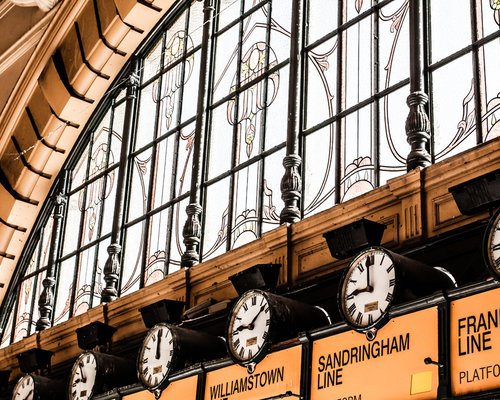 Public Transport
Inner Melbourne's public transport is the easiest way to view all of the city's best attractions, sporting venues and shopping precincts. With a Myki smartcard, you can flexibly travel between trams, buses and trains. Buses run frequently to major hubs, including shopping centres, schools, hospitals, leisure and sports venues. Passengers can board trams at signposted stops displaying maps, route numbers and a timetable. Melbourne's metro trains run between the outer suburbs and Flinders Street Station in the city. The city loop is Melbourne's underground system, with five stations in the central business district: Southern Cross Station, Flagstaff, Melbourne Central, Parliament and Flinders Street. Southern Cross Station is Melbourne's hub for regional and interstate trains.
Inner City Suburbs
Outer Eastern Melbourne is outskirt living in comfort and convenience.This region is divided into six districts, namely: Boroondara, Knox, Manningham, Maroondah, Whitehorse and Yarra Ranges.
Yarra
Yarra is a culturally and socially diverse area. It has some of Melbourne's best shopping streets such as the Bridge Road, Swan and Victoria Streets in Richmond, Brunswick and Gertrude streets in Fitzroy and Smith Street in Collingwood. Fitzroy is known throughout Australia for its street art, music scene and culture of bohemianism, and Melbourne's Fringe Festival. Its commercial heart is Brunswick Street, one of Melbourne's major retail, culinary, and nightlife strips. Richmond contains an eclectic mix of expensively converted warehouse residences, public housing high-rise flats and terrace houses from the Victorian-era. The suburb is well known for its popular factory outlets along Bridge Road and for its vibrant Little Saigon along Victoria Street.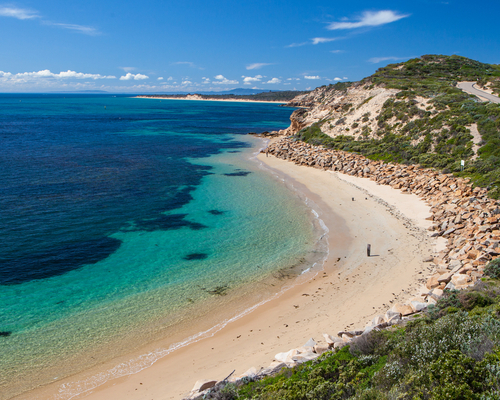 Port Phillip
Port Phillip contains a number of retail, entertainment, leisure and industrial districts. The area of St Kilda is home to many of Melbourne's famous visitor attractions including Luna Park, the Esplanade Hotel, Acland Street and Fitzroy Street. It is also the location of Melbourne's most famous beach, several renowned theatres and Melbourne's biggest events and festivals. Albert Park extends from the St Vincent Gardens to Beaconsfield Parade and Mills Street. It was settled residentially as an extension of Emerald Hill. It is characterised by wide streets, heritage buildings, terraced houses, open air cafes, parks and significant stands of mature exotic trees, including Canary Island Date Palm and London Planes.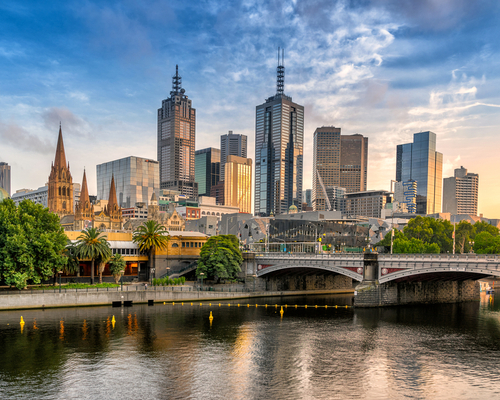 Melbourne CBD
Melbourne CBD stretches from Flinders Street to Queen Victoria Market and from Spencer Street to Spring Street. It is home to the Parliament House, major parks such as the Royal Botanic Gardens and sporting facilities such as the Olympic Park and Melbourne Park. Carlton is a diverse suburb known for its many Italian cafes and restaurants along the Lygon Street Italian precinct, Victorian buildings and leafy parks and gardens. It is home to the University of Melbourne and RMIT University.
Parking and Storage
The inner-city Melbourne has a lot offer for businesses, tourists and residents. The diverse and beautiful neighbourhood is lined with cafés, shops, and restaurants that always seem to keep people coming back. Even with the expensive high-density small space living, traffic congestion and parking war in most suburbs, the region's great proximity to employment, schools, hospitals and facilities outweighs the high price of living
Lack of storage and parking spaces should not stop you from making your city living dream a reality. At Spacer, we provide you with easy, reliable and affordable storage and parking solutions within your budget. And if you have a place with a little spare storage or parking space, list your space for free and earn extra.