Storage & Parking
Inner West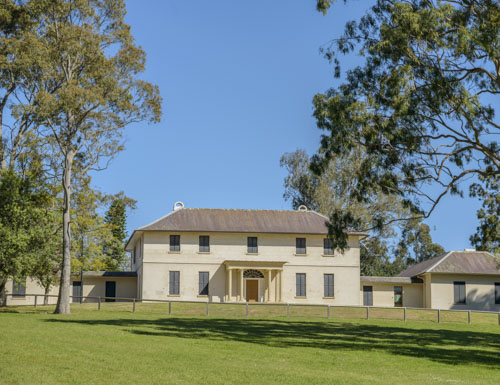 Sydney's Inner West is an explosion of diverse cuisine, vibrant arts and cool music. It is directly to the west of the Sydney CBD and stretches from south of Chippendale's Central Railway Station to the secondary railway hub of Strathfield to the west. The region has moderate summer temperatures ranging from 17-26 °c and mild winters at approximately 6-17 °c. Public transport in the region includes trains, buses, ferries and light rail. There is access to parks, markets and shopping malls. The Inner West is also called the mecca of foodies with flavours from Italian to Middle Eastern, African and Asian. It is also the home of Sydney Olympic Park, the site of the 2000 Olympic Games. The park offers an ever-increasing range of attractions, activities and events. Appreciate good pasta, good coffee and gelato near Leichhardt, the Sydney Italian quarter or visit the country's oldest and most interesting buildings including Old Government House and Elizabeth Farm. Alfresco cafes line the city streets and the Riverside Theatre offers year-round entertainment. Jam with locals while listening to live jazz at the renowned pub culture of Balmain. Whatever the mood, there is surely something for you in the Inner West.
Uncovering Inner West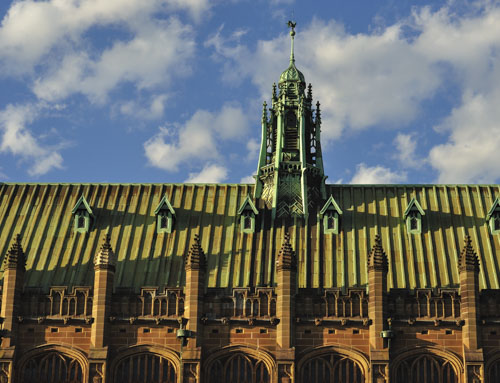 Education
Tertiary institutions such as the University of Sydney can also be found here. The main campus located across the suburbs of Camperdown and Darlington is just a few minutes walk from Redfern Station and is the largest campus, with 72 hectares that encompass 6 libraries, museums and 11 faculties. It's Australia's oldest university and remains one of the most influential tertiary institutions both nationally and internationally. Other notable institutions in the Inner West region include the Australian Catholic University and the Catholic Institute of Sydney. There are also an abundance of primary and secondary schools to choose from, including many private institutions such as Meriden School for Girls, Trinity Grammar School and the McDonald College in North Strathfield. There are also a range of government schools such as Ashfield Boys High School and Marrickville High School.
Medical Services
There are many hospitals within the Inner West region, one of the oldest and largest in the Sydney Local Health District being the Royal Prince Alfred Hospital located in Camperdown. It is able to treat over 500 000 out-patients as well having up to 700 beds for in-patients. Other hospitals in the area include the Wesley Hospital Ashfield, Balmain Hospital, Central Sydney Cardiology. Sydney Children's Hospital and St Vincent's Hospital Sydney, which is at the forefront for heart, lung, bone marrow transplantations as well as having one of the first Psychiatric Emergency Care Centres in NSW to care for patients diagnosed with mental illnesses and substance abuse.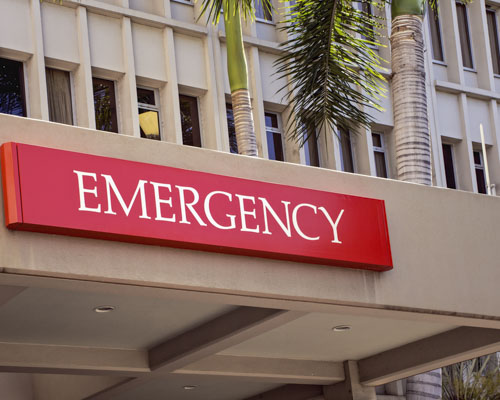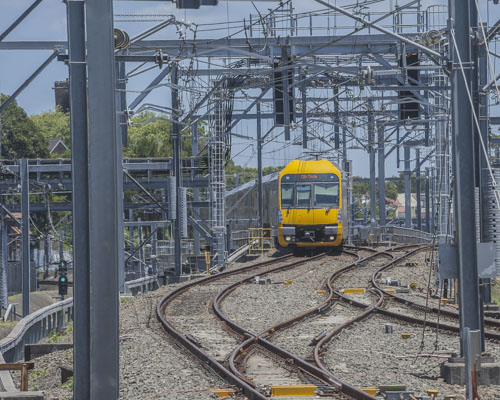 Public Transport
There are a multitude of bus services to catch from the City to the Inner West as well as more local services such as the 418 service from Bondi Junction to Burwood and the 348 from Wolli Creek to Bondi Junction. There are also the T3 Bankstown Line trains to take that travel to Dulwich Hill, Marrickville and St Peters, as well as the T2 Inner West and South Line that travels past Newtown, Stanmore and Lewisham. Furthermore, the Inner West also offers Light Rail and Ferry options to residents, with the F3 Ferry service coming from Parramatta and stopping at Birchgrove and Balmain Wharf, and the Light Rail L1 Line to Dulwich Hill that has stops in Arlington, Taverners Hill, Hawthorne, Lilyfield and Rozelle Bay.
The Inner West of Sydney Up Close
The Inner West suburbs are among some of the oldest in Sydney that developed along Parramatta Road. This road links the City of Sydney with the City of Parramatta, at the source of the Parramatta River. The Inner West architecture ranges from terraced houses to small mansions and reflects its development during the Victorian and Federation periods. Particular areas of interest to the travelers are mainly Ashfield, Newtown and Glebe.
From hidden treasures to delicious surprises, Newtown is an enticing destination. It offers over twenty affordable ethnic cuisines in seventy restaurants and is also a popular spot for retro shopping, live music, offbeat theatre and vibrant nightlife. King Street, centre of entertainment, is a delicious 'eat street' and cool shopping strip, with a marvelous range of designer boutiques, vintage stores and specialty shops. The street follows the spine of a long ridge that rises up near Sydney University and extends to the south, eventually becoming the Princes Highway at its southern end. Only 10 minutes from the city centre by train, Newtown is home to rows of restored 19th century terrace houses. It's well ahead of most suburbs for telecommunications coverage, shops and water views. In a busy suburb such as this, main road congestion is expected.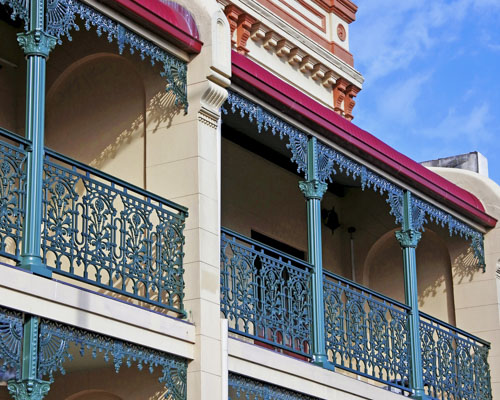 Ashfield
Ashfield is about 8 kilometres south-west of the Sydney City. Its population is highly multicultural, with the majority of the area's dwellings being a mixture of mainly post-war low-rise apartment blocks and a number of grand Victorian buildings. Liverpool Road is the main commercial precinct that extends into Charlotte Street and Elizabeth Street. The strip has a few medium-sized office blocks, many street-level shops and the Ashfield Mall. This suburb has a range of primary schools and a brilliant telecommunications coverage. Each year, the community celebrates the Carnival of Cultures which includes performances, food stalls and children's entertainment. Housing affordability is becoming a drawback and parking is not as easy as it once was.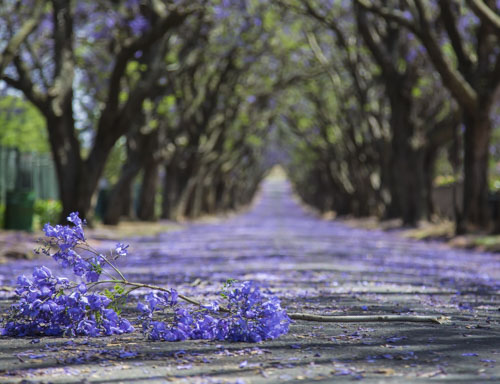 Glebe
Glebe is still at the top of its game for education, rail links, eating out, proximity to employment hubs and culture. It is a popular and charming residential area for artists, students and new-agers, offering everything from cheap Indian to fine Modern Australian. Located 3 km south-west of the Sydney CBD, this village has an eclectic community of dwellers living in restored 19th century housing, city-workers and students staying in high-density apartments and dormitories and a massive urban renewal project to provide public housing to the needy. Glebe Point Road is a bright beacon for those who enjoy specialty shops, cafés and a variety of ethnic restaurants. If the Broadway Shopping Centre no longer impresses, try your hand at Glebe's popular Saturday markets, where bargain hunters and bohemians flock for second-hand clothing, handmade arts and crafts and up-and-coming designers. Glebe is an impressive suburb, despite the traffic congestion.
Parking and Storage
The Inner West of Sydney's proximity to the business district, great schools and commercial centres makes it an ideal residential area for the younger population which includes students, professionals and young families. The region's multiculturalism draws visitors and tourists to its vibrant graffiti, eccentric music and diverse cuisine.
You know that it is a great place when a lot of people want to move in. But as the population grows, so does the real estate prices and rental fees. Modern terraces and flats in the area offer an affordable rate but at the expense of having proper storage spaces. With a district as popular as the Inner West, commercial areas get crowded, especially on weekends. The traffic buildup on main roads does not help with the growing parking problem either. Regardless, people come and stay because it is situated near work, school, shops and even entertainment. No need to look further for your storage and parking needs either. Spacer aims to provide you with storage space and parking solutions, just within your neighbourhood. We connect the people who need space to people who have space in a very easy and affordable way.
Find Storage or Parking in Inner West