Storage & Parking
Geelong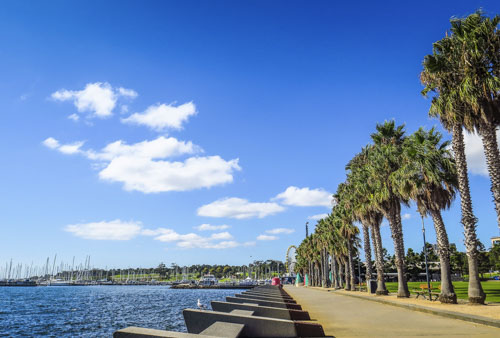 A sizeable city despite the relaxed coastal country feel, Geelong and the nearby towns of the Bellarine offer a variety of activities to lose yourself in. An eclectic mix of natural wonder, spectacular surf, heritage treasures and cosmopolitan shopping precincts, it definitely has something for everyone.
Victoria's second largest city located on Corio Bay and the Barwon River is Geelong. It is within a short drive from popular beach-front communities on the Bellarine Peninsula as well as being the gateway to the famous Great Ocean Road, which begins just south of Geelong at Torquay. This region, 75 km south-west of Melbourne CBD, boasts a large commercial centre which extends down to the foreshore, offering visitors the chance to explore popular beach-front attractions. These sights include the Eastern Beach with its swimming enclosure, the Steampacket Gardens, the dining options available on Cunningham Pier, and several coastal walks, dotted with historic characters. Elegant architecture, colourful gardens and parks, and the backdrop of Corio Bay are all symbolic of what locals refer to as the city by the bay.
The region offers a wide mix of attractions from natural bush to spectacular surf beaches, historic townships to cosmopolitan shopping precincts. Possessing both the sophistication of a capital city and warmth of regional hospitality, Geelong is a rare metropolis with a community feel.
Uncovering Geelong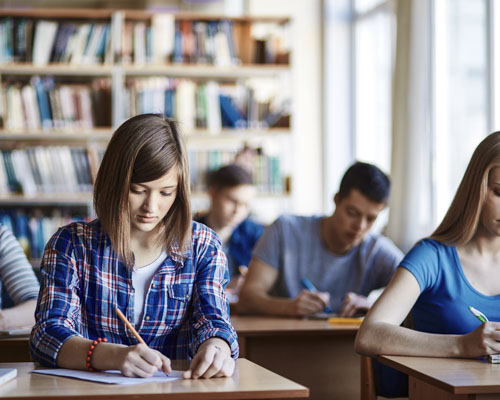 Education
Geelong is served by a number of public and private schools that cater to local and overseas students. Deakin University is a world-class institute with cutting-edge facilities. It is renowned for its quality of research and teaching, with an academic ranking in the top 2% of the world's universities. The University has five campuses which include an online Cloud Campus, four research institutes, 13 strategic research centres and four corporate centres. Deakin's Waurn Ponds Campus hosts world-class education programs and facilities in a picturesque, rural environmental. The Geelong Waterfront Campus is a stunning seaside location with exceptional on-campus facilities, amenities and accommodation. The Warrnambool is also a welcoming campus, close to the town centre with beautiful surf beaches.
The Gordon, one of the largest regional TAFEs in Victoria, has been helping people gain real skills for real jobs for over 125 years. The Gordon offers hundreds of short courses and nationally accredited qualifications across apprenticeships, traineeships, certificates, diplomas, and advanced diplomas.
Medical Services
A major public hospital, the largest private hospital and several prominent healthcare services are all within Greater Geelong. Barwon Health is a 1016-bed health care provider, with services ranging from rehabilitation to elderly care to community health centres and mental health services. Its facilities include the University Hospital Geelong, the McKellar Centre and five community service centres in Victoria, located in Corio, Belmont, Newcomb, Torquay, and Anglesea.
The University Hospital Geelong is an Australian public hospital located in Ryrie Street. It is the largest hospital in regional Victoria and the only tertiary hospital outside of the Melbourne Metropolitan area that provides service covering nearly all specialties, with the exception of organ transplant and neurosurgery. The University Geelong Hospital has a total of 406 acute hospital beds. St John of God Health Care is Australia's third largest private hospital operator, with 23 hospitals and facilities comprising of more than 3,000 beds. As Australia's largest Catholic not-for-profit private hospital group, it operates private and public hospitals, as well as disability, home nursing and social outreach services.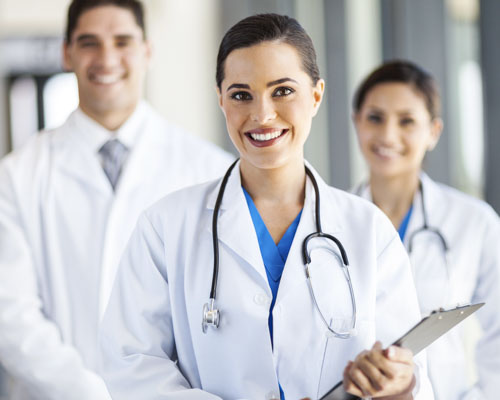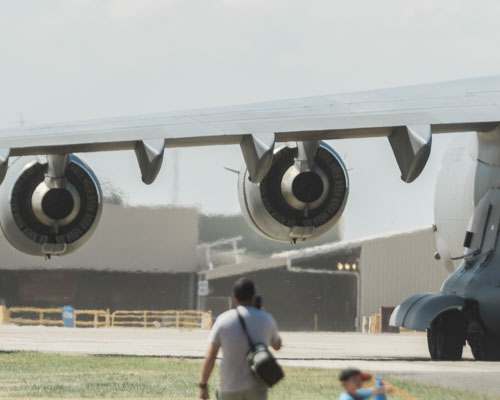 Public Transport
Geelong is home to Avalon Airport, the second busiest in Melbourne. The airport's location between Melbourne and Geelong makes it both a capital city airport and a regional airport, servicing a large regional catchment in western Victoria and providing connections to tourism destinations such as the Great Ocean Road. The airport has a single runway in addition to a helipad and contains land and facilities that are surplus to current and projected aviation requirements. Avalon Airport is currently served by one passenger airline, Jetstar Airways and leased by Qantas as a heavy maintenance facility, operating freight and ground handling services. The airport is operated by Avalon Airport Australia Pty Ltd and is the site of the biennial Australian International Airshow.
Geelong is a major hub for rail transport in Victoria, having frequent services to and from Melbourne. As it is located at the junction of the Geelong line, it connects with the Warrnambool V/Line rail service, Western standard gauge line, and the Geelong-Ballarat railway line. These railways use Victoria's electronic ticketing system, Myki. None of the lines are electrified and all trains servicing Geelong are diesel powered. The Port Phillip Ferries service is popular among tourists and workers alike. A bus network covering the city centre and most surrounding suburbs also provides additional public transport. The region is well-equipped with public transport for ease of travel for both locals and tourists.
Unraveling the Inner-cities of Geelong
Geelong boasts a glorious waterfront precinct filled with attractions. The iconic bollard sculptures lining the Geelong Waterfront represent the different characters from Geelong's history. Cruise the bay in style with Freedom Bay Cruises or the Hygeia. Helicopter flights are available further down the coast for an unforgettable sky tour. Visitors can also take a peek at the National Wool Museum, the Old Geelong Gaol, the Botanic Gardens at Eastern Park, and a number of other museums, galleries and historical buildings. Taste Australia's bests wines, which pair well with the sophisticated dining options in the region.
Bellarine
Greater Geelong has over 60 suburbs in its region. The Southern region of Geelong is full of opportunities and places to go. See the iconic Great Ocean Road, one of Australia's greatest scenic road trips. The Bellarine Peninsula is known for its reputation as a food and wine events destination. The Bellarine Taste Trail brings together many gourmet offerings such as wine series, restaurants and cafes, producers of beer, fresh produce, goat's cheese, olive oil and seafood. Facing Port Phillip Bay on its northern and eastern shores, the Bellarine abounds in water activities, from family friendly beaches and fishing to sensational surf beaches and world-class scuba diving sites.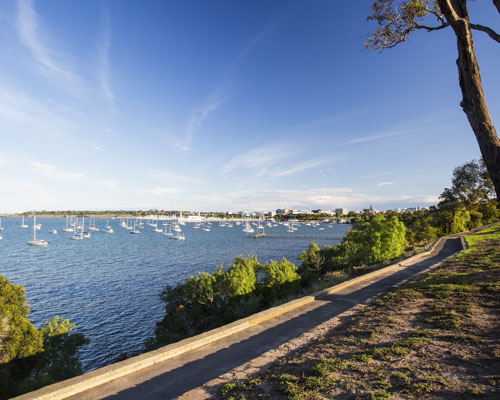 Barwon River
Geelong is more than just large regional archives such as the Geelong Heritage Centre. The rivers and the coast has more to offer. The Barwon River meanders through Geelong and its surrounding suburbs, fronted by a number of attractive parks and the scenic Buckley Falls in Fyansford. On its journey to the coast, the river flows through the wetlands of Lake Connewarre before entering Bass Strait at the twin towns of Barwon Heads and Ocean Grove.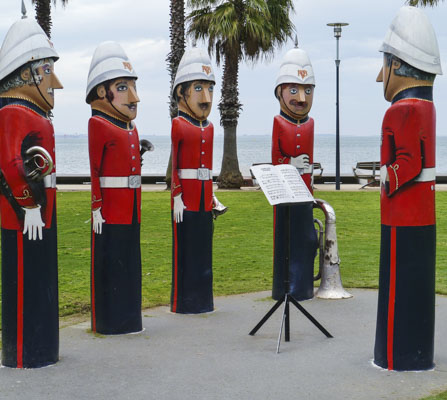 East Geelong
Hundreds of picturesque bay and ocean beaches line from Geelong to Portland. East Geelong is a popular residential area with numerous cafes and great city amenities. Jump out of the water to lush greenery at the Geelong Botanical Gardens for relaxing picnic and bird watching with the whole family. In the neighbouring suburb, sports enthusiast can visit the Geelong Football Club, home to the Geelong Cats, where AFL fans can see what's on with their beloved teams. Watch a game or stick around to catch the Geelong Cats train.
Parking and Storage
Greater Geelong is indeed a multicultural hub and a great swathe of adventure and opportunities. The lifestyle, value for money and proximity to the city centre appeals to mostly young families and professionals looking for better housing options. The emergence of more high density residential and commercial unit developments in these areas are indicators of the region's booming rental market. The continuous population growth in the region is an indication of a need for more parking spaces particularly around large community facilities such as schools, hospitals and railway stations.
These possible storage and parking challenges should not hinder you from moving to your ideal region. We, at Spacer, aim to provide the storage and parking solution you need. Let us help you find that perfect spot to park or the exact storage size you're looking for in your proximity.