Storage & Parking
East Melbourne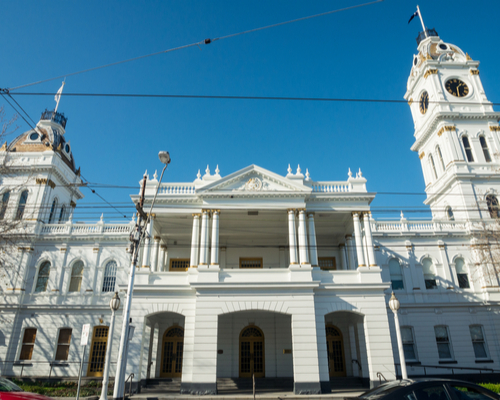 The outer-east of Melbourne has the vibe of a coastal village, with a beautiful community apart from the hustle and bustle of the CBD. The region offers good schools, sporting clubs and restaurants. Housing demand has rippled outwards from the capital cities as individuals discover a more balanced lifestyle in the bordering regions.
Melbourne's eastern suburbs are known for green spaces, with nature and wildlife to be found at almost every turn. There is, however more, to this area than meets the eye. Quaint main streets that housed old school bakeries and vintage stores are now featuring cool burger joints and specialty coffee spots. Discover Glenferrie Road's rooftop cinema and Box Hill's amazing Asian influence cafes in between authentic dumpling houses. Amongst the natural beauty of Ferntree Gully and Sassafras, you'll find quirky galleries, and artisans selling their wares at local stores and markets.
Uncovering East Melbourne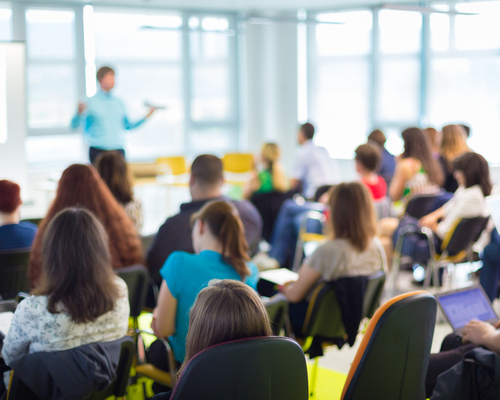 Education
Melbourne East is well-served by secondary schools, universities and high quality educational institutions. The Swinburne University of Technology is a public university with its main campus in Hawthorn and secondary campuses in Wantirna and Croydon. Swinburne has also expanded internationally with a campus in Sarawak, Malaysia. In 2016, Swinburne was ranked as the 61st University in the world and also ranked 32nd in the world for art and design in the 2016 QS World University Rankings. It is a large and culturally diverse institution and one of the top art and design schools in Australia.
Box Hill Institute is a Victorian vocational and higher education provider with campuses in Box Hill, Elgar, Whitehorse, Nelson, John St, and Lilydale. The institute offers a range of higher education courses at a Masters, Graduate, and Undergraduate level and a large range of vocational courses that are nationally accredited and internationally recognised.
Established in 1974, Deakin University is an Australian public university ranked 5 stars for world-class facilities, research and teaching, as well as employability, innovation and inclusiveness. Its main campuses are in Melbourne's Burwood suburb, Geelong Waurn Ponds, Geelong Waterfront and Warrnambool, as well as the online Cloud Campus. It is one of Australia's fastest growing research universities that integrates their course curriculum with real-world expertise and practical skills.
Monash University is a public research university and the second oldest university in the State of Victoria. Clayton is the largest of Monash University's campuses. Eight faculties are represented here. The campus offers a rich array of sporting, cultural, and educational events and facilities, and has a proud record of achievement in fostering collaborative research projects. The campus is home to numerous restaurants, cafés and retail outlets, largely located in the Campus Centre.
Medical Services
Eastern Health is one of Melbourne's largest metropolitan health services. They provide a range of emergency, medical and general healthcare services to Melbourne's eastern community. Hospitals include: Angliss Hospital, Box Hill Hospital, Healsville Hospital and Yarra Valley Health, Maroondah Hospital, Peter James Centre, Turning Point, Wantirna Health and Yarra Ranges Health.
Maroondah Hospital in Ringwood East is a metropolitan teaching hospital that provides secondary acute care. Established in 1976, the hospital is a major provider of specialist adult mental health services. Other services include emergency medicine, general and specialist medicine, general and specialist surgery, critical care services, ambulatory and allied health services.
Box Hill Hospital is the largest of acute hospitals in the eastern region. They provide a wide range of healthcare services including: emergency care, general and specialist medicine, intensive care, mental health services for children, adolescents and adults, maternity services, post-acute care programs, surgery, teaching and research. Box Hill Hospital is also a university teaching hospital affiliated with Monash, La Trobe and Deakin Universities. The Angliss Hospital is located at the foot of the Dandenong Ranges and was established in 1939. The hospital provides a wide range of healthcare services including: Emergency Care, General Medicine, Surgery, Midwifery, Paediatrics and Rehabilitation. It also offers programs which allow patients to be cared for in their homes.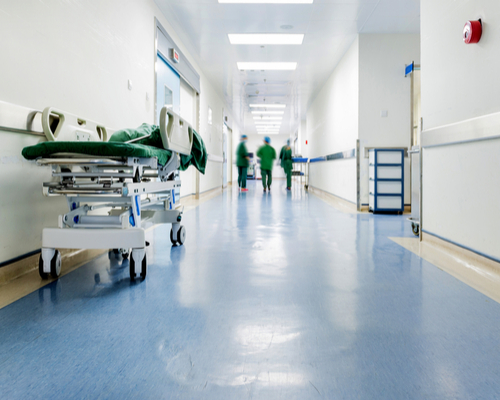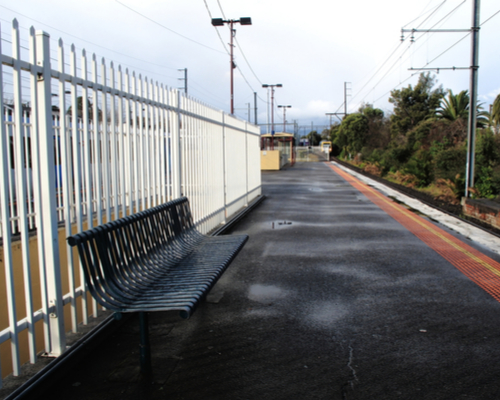 Public Transport
Melbourne East contains a mature set of road, rail and light rail infrastructure for easy travelling. The region is partly served by two major train lines to the CBD, which are the Lilydale/Belgrave line and the Glen Waverley line. A spur line also connects Alamein to the Lilydale/Belgrave line at Camberwell. There is no rail service in the north and west of the region but arterial buses, orbital buses and a network of trams that operate along key routes providing more efficient cross-metropolitan travel.
Discover the Suburbs Along the East
Outer Eastern Melbourne is outskirt living in comfort and convenience.This region is divided into six districts, namely: Boroondara, Knox, Manningham, Maroondah, Whitehorse and Yarra Ranges.
Blackburn
Blackburn offers great landscapes and bushlands that continues to draw artists in the area. Explore the Blackburn Lake Sanctuary, a 30-hectare of land around the regenerated lake and bush trails where pacific black ducks and herons flock. Another vast swathe of bushland is known as Blackburn Creeklands. It is a series of three reserves; the Blacks Walk, the Kalang Park and the Furness Park. This bushland covers a total of 21 hectares. Narrow paths and trails follow the bends of the creek through indigenous bush and majestic gum trees that are home to tawny frogmouth owls, squawking galahs and laughing kookaburras. Every member of the family will definitely find their own adventure. When you get tired and hungry from all the activities, beautiful casual restaurants are just around the corner.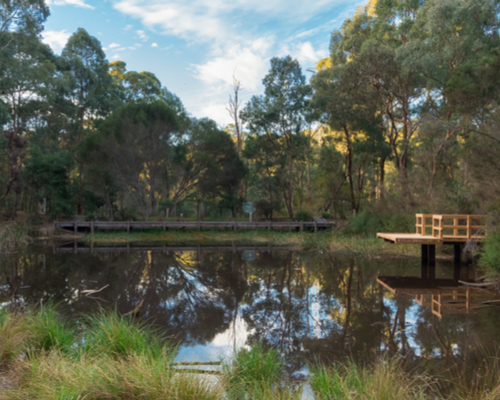 Doncaster
Over the years, Doncaster was a verdant hill of flourishing orchards bearing citrus and stone fruits, with exquisite views across the countryside. Today, the suburb's highest point is still the centre of the action and at its peak is Westfield Doncaster Shoppingtown. Shoppers can discover a full range of designer fashion from Alannah Hill, to Sass & Bide, Max Mara and Zara thus making Doncaster the fashion capital of the east. This suburb is never short of international cuisines from Korean fried chicken to Japanese sweets that go perfectly with a glass of champagne at the end of a busy day.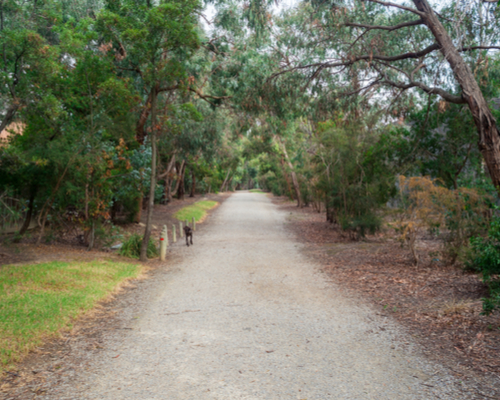 Box Hill
Box Hill is an exciting suburb with a diverse population that has brought with it a huge number of interesting places to eat and visit. It's known as the Chinatown of the eastern suburbs, with a huge number of restaurants and stores creating a colourful and vibrant culture. Escape the bustle of the suburb at Box Hill Gardens, with its duck pond, playgrounds, stretches of lawn and shady trees perfect for picnics in the sunshine. The Box Hill Fresh Food Market is one of Australia's oldest markets, with authentic Asian produce, greengrocers, butchers and fishmongers. You can explore the art scene and even get art classes at the Box Hill Community Arts Centre. Expect excellent Asian cuisines around the area from sweets to mouth-watering hot pots
Parking and Storage
The Outer Eastern region of Melbourne has undeniable natural beauty. Beyond the trees, the suburbs offer a delicious range of restaurants, high-quality cafes, cool bars, primary schools and different sports and learning facilities. New houses are selling fast and more young families are moving in each month. The vast farmlands are now sites for construction and public transport must accommodate for the growing population.
With such an aesthetically pleasing residential area, prices are slowly increasing. But with the development of more high-density houses, the need for extra storage spaces is growing. While public transport, particularly buses, are still very reliable, cars remain the flexible and easy way to travel in the outer eastern region.
At Spacer, we hope to contribute to the growing friendly and lively community by connecting people who need storage and parking solutions to those who have a little extra.