Tasmania is an island state comprising of the mainland, Bruny Island, King and Flinders islands in Bass Strait; numerous smaller islands off the coast of the main island; and subantarctic Macquarie Island, about 1,450 km to the southeast. Tasmania, formerly Van Diemen's Land, produces a major portion of Australia's hydroelectric power and possesses a great diversity of natural resources. Its gorgeous capital city, Hobart, is home to one of the world's most intriguing art galleries, while northern Launceston is one of the few cities on the planet to be wrapped around a gorge. The island of Tasmania contains some of the most spectacular mountain, lake, and coastal scenery in the country, and much of its land is protected in national parks and reserves. Climb a mountain, view confronting modern art, eat fish and chips from a floating fish punt in the docks, or dine in the finest and freshest of restaurants.
Discovering Hobart
Education
Brisbane has multi-campus universities and colleges which are all among Australia's highest rated universities. These include the University of Queensland, Queensland University of Technology and Griffith University. Other universities which have campuses in Brisbane include the Australian Catholic University, Central Queensland University, James Cook University, University of Southern Queensland and the University of the Sunshine Coast. Brisbane is also home to the Aboriginal Centre for the Performing Arts. There are also three major TAFE colleges in Brisbane; the Brisbane North Institute of TAFE, the Metropolitan South Institute of TAFE, and the Southbank Institute of TAFE. Brisbane's private schools are the Australian College of Natural Medicine, the Queensland Theological College, the Brisbane College of Theology, QANTM, Jazz Music Institute, Jschool: Journalism Education & Training, JMC Academy.
Medical Services
The Royal Hobart Hospital is a public teaching hospital for the University of Tasmania. It is located in Hobart central business district. It is t.he largest hospital that has the capacity to facilitate 400 patients. The hospital provides statewide services for all of southern Tasmania such as cardiothoracic surgery, neurosurgery, major trauma, high-risk obstetrics, hyperbaric medicine and neonatal intensive care. The Launceston General Hospital is also a public teaching hospitals for the University of Tasmania. This hospital, located in Launceston, provides services to the north of the state such as Cardiology, Renal, Gastroenterology, Haematology-Oncology, Rehabilitation, General Surgery, Ear/Nose/Throat surgery, Plastic surgery, Orthopaedics, Radiology, Paediatrics and an Intensive Care Unit. Health care services on north western region of Tasmania is primarily provided by North West Regional Hospital. The hospital is hybrid public and private healthcare, with 160 public beds, and 70 private. It offers a full range of general care, and nuclear medicine service. The Hobart Private Hospital is a 146 bed private hospital located in the central business district of Hobart adjacent to the Royal Hobart Hospital. It provides private health care specialising in the areas of emergency, cardiac, maternity, orthopaedics, gastroenterology, urology, plastic and reconstructive surgery, respiratory medicine, rehab and general surgery.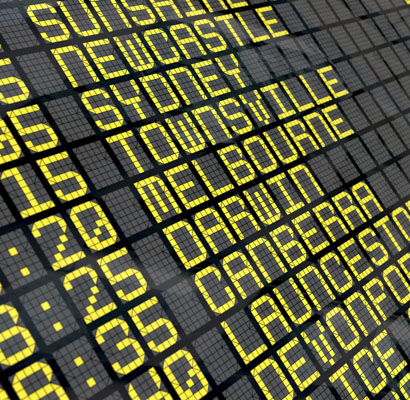 Hobart International Airport
Located in Cambridge, 17 km northeast of Hobart, is the Hobart International Airport. The airport maintains a conjoined international and domestic terminal. The major airlines servicing the airport are Qantas, Jetstar Airways, Virgin Australia and Tigerair Australia operating domestic flights predominantly to Melbourne Airport and Sydney Airport. It has two terminals and a hotel named the Quality Hotel Hobart Airport. The hotel comprises 78 rooms, a restaurant/café and a number of conference and meeting spaces. Hobart Airport has a car park, a well-serviced taxi rank and limousine service, numerous car rental in the area and a bus service that operates between the Hobart Central Business District and the airport for every departure.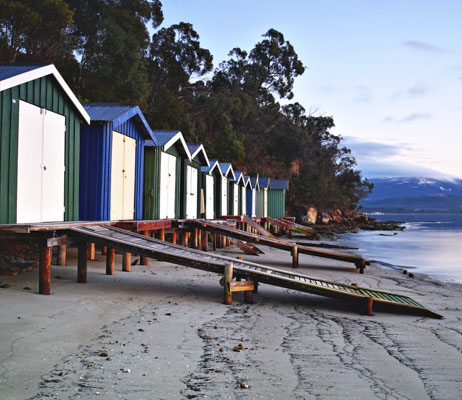 Transport
Public transport is available such as buses and ferries. Passenger ferry service operates on Bass Strait between Devonport and Melbourne. Metro Tasmania operates local bus networks in Hobart, Launceston and Burnie. However, the best way to get around the island is via private transport on the road network. Drive anywhere in the island state, where beach-lined coasts are just a few hours away from World Heritage-listed mountain areas. But there is more to Tasmania than beautiful beaches, serene waterways and coastal views. Tasmania also has a strong industrial identity and a wealth of wineries, offering travellers an ideal blend of nature, culture and history.
Parking in Hobart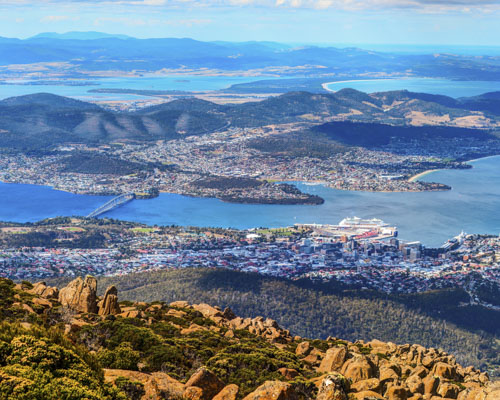 With its pristine mountains, secluded beaches, tranquil waterways, great eats and the best wines, it is not a surprise that Hobart will soon drive large numbers of travellers, local visitors and even new dwellers in the future. Despite the island's small population of 500,000 people, parking is still a struggle. Though serviced by public transports such as buses and ferries, the routes, especially for buses, cover large distances, causing residents to favour private vehicles. Parking options are largely street parking, off-street and multi-storey car parks that are placed at strategic locations throughout the area. Shoppers, for example, in Centrepoint Shopping Centre would have access to free parking for about 90 minutes and park visitors can access car parks within or near the park itself. But the City of Hobart admits that the demand for parking is higher than the supply, with high parking restrictions.
The ability to park privately owned vehicles such as cars even bicycles and motorcycles within a reasonable walking distance of home, work or travel destination is an important part of our transport system. It is also an essential deciding factor when purchasing or renting a new place. Spacer provides a list of secured and affordable parking spaces from carports, to driveways, to garages and commercial parking spots. You are guaranteed to find the perfect spot for your ride near your home or workplace. Alternatively, you can list underutilized spaces for free and turn them into money making spaces by renting out your extra space. Spacer creates a sharing community where the hosts, those who have spare spaces, and renters, those who need space, meet.
How does Spacer work for renters?
No matter where you are, we can find a long term parking spot near you. Here are just some of the locations where you can findcheap parkingthrough Spacer to make your life easier:Alexandria, Artarmon, Bondi, Botany, Bronte, Chatswood, Chippendale, Clovelly, Coogee, Darlinghurst, Eastern Suburbs, Hurstville, Kogarah, Leichhardt, Macquarie Park, Manly, Maroubra, Mascot, North Ryde, North Sydney, Parramatta, Pyrmont, Randwick, Sydney, the Inner West, the North Shore and Waterloo... and the list keeps growing every day!Got a spare garage or parking space that you could lease? As aSydney parkinghost, you can make some extra cash each month with little effort. You could earn up to $4,800 a year renting out your garage. It's passive income at its best! Here are the details
How does Spacer work for hosts?
Want to lease your garage for extra income? You can in three easy steps and it's free!

1. Create a listing describing the size, type and access you want to provide.
2. Upload photographs of your unused area.
3. Set the price, and state the conditions. You make the rules, you are in control. Once you're all set up, review prospective renters, accept or reject rental offers as you choose. Agree to a move-in date, then sit back and watch your monthly income roll in! We thoroughly vet all users who need parking in Sydney to ensure your safety. Aside from garages, you can also list anything from your carport, driveway, carpark, shed, attic, spare bedrooms or even yard space. Create a quick and sustainable income stream for you whilst providing a much-needed service to theSydney parkingcommunity. What are you waiting for? Click on at the top of this page, and start space sharing today!We will also be more than happy to help you over the phone. Just give us a call at 1300 500 538
Lease My Space