?
Queensland is located north-east of the country. It is considered the world's sixth largest sub-national entity and the second largest state, home to nearly five million people. Queensland is renowned for receiving 261 days of sunshine annually; hence its nickname, the "Sunshine State" of Australia. Queensland, named in honor of Queen Victoria, is home to the sixth-largest city in the country, the Gold Coast. The Gold Coast is visited by millions of tourists each year, making Gold Coast parking essential for travellers wanting to make the most of their visit.
Known for its lush tropical rainforests, beautiful beaches and it's most prized possession, its natural wonder the Great Barrier Reef, Queensland is truly breathtaking. It offers a variety of places to see and visit, as well as activities such as dining in Noosa; sailing through the Whitsunday Islands; and whale watching in Hervey Bay.
Sitting just south-southeast of the capital of Queensland is the Gold Coast. Often dubbed "Australia's Hollywood" for its Film Production industry, the Gold Coast has many several contributions to Music, Arts, and Sports Recreation. A city known for its surfing beaches, high-rise skyline, theme parks, nightlife, and rainforest, Gold Coast City is indeed a sight to behold.
Uncovering the Gold Coast
When Queensland Governor, Anthony Musgrave, decided to build a seaside home in what is now the Gold Coast, the city was forever changed into a fashionable holiday destination. Today, the Gold Coast is an area of more than 1400 sq km, with urban development, more than 270 km of world heritage forest and more than 55 kilometers of beaches. Some 77,250 hectares are occupied by a natural environment that serves as home to 1700 plant and 1300 animal species.
Infrastructure
The Gold Coast also holds exciting events; enjoys a balmy climate throughout the year; provides extensive services; and is home to some of Australia's largest shopping centre. Its infrastructure enables professional tourism and business services to flourish. It provides tourists and locals with 500 restaurants and major convention and exhibition venues; more than 40 resort and championship golf courses; and more than 65,000 bed spaces.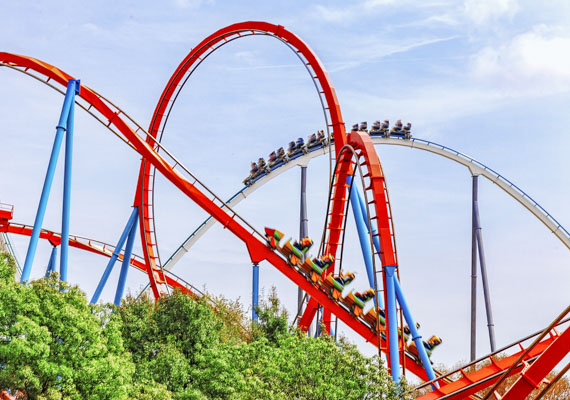 Things to Do
From the Great Barrier to the lush green tropical rainforest, everything that a person desires is in the Gold Coast. With its strategic location on the rim of the Asia-Pacific, it is a perfect destination for lifestyle, tourism, events, sport, study, investment, and business. The city offers top tourist destinations that span from Beenleigh and South Stradbroke Island to Cabarita and Kingscliff, which consists of Sea World, Dreamworld, SkyPoint Observation Deck, Springbrook National Park, and Currumblin Wildlife Sanctuary.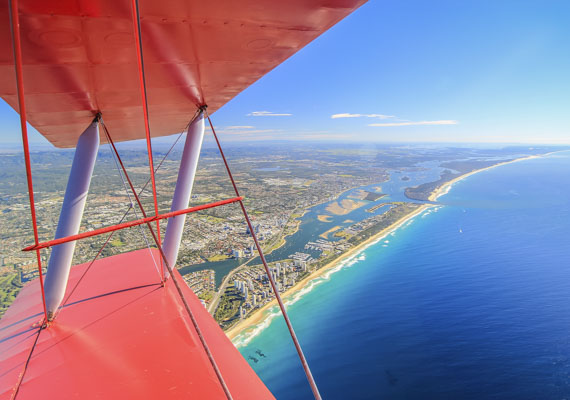 Airport
The Gold Coast Airport, otherwise known as Coolangatta Airport, is between the New South Wales and Queensland border. Both borders occupy the airport runway, making the airport unique. Also, the beach is only a few meters away from the terminal, the airport is easily accessible for both tourist and locals alike. The Gold Coast Airport is the international gateway to 26 destinations worldwide, provided by 30 airlines and which has its own Gold Coast airport parking.
Parking in Gold Coast
From wilderness to a thriving urban ecosystem, Gold Coast City has indeed evolved into a rich and diversified city. Along with its progress is the continuing growth of its population and the opportunity to earn extra income from different sectors of the community.
At Spacer, we connect locals with extra parking space with those who need it. We offer cheaper and more convenient alternatives to airport parking in Gold Coast, Coolangatta airport parking and CBD parking.
If you are living in the Gold Coast and have spare parking space, help a neighbour or visitor in need by listing your space today! It's also a nifty and handy way to create passive income.
How does Spacer work for renters?
No matter where you are, we can find a long term parking spot near you. Here are just some of the locations where you can findcheap parkingthrough Spacer to make your life easier:Alexandria, Artarmon, Bondi, Botany, Bronte, Chatswood, Chippendale, Clovelly, Coogee, Darlinghurst, Eastern Suburbs, Hurstville, Kogarah, Leichhardt, Macquarie Park, Manly, Maroubra, Mascot, North Ryde, North Sydney, Parramatta, Pyrmont, Randwick, Sydney, the Inner West, the North Shore and Waterloo... and the list keeps growing every day!Got a spare garage or parking space that you could lease? As aSydney parkinghost, you can make some extra cash each month with little effort. You could earn up to $4,800 a year renting out your garage. It's passive income at its best! Here are the details
How does Spacer work for hosts?
Want to lease your garage for extra income? You can in three easy steps and it's free!

1. Create a listing describing the size, type and access you want to provide.
2. Upload photographs of your unused area.
3. Set the price, and state the conditions. You make the rules, you are in control. Once you're all set up, review prospective renters, accept or reject rental offers as you choose. Agree to a move-in date, then sit back and watch your monthly income roll in! We thoroughly vet all users who need parking in Sydney to ensure your safety. Aside from garages, you can also list anything from your carport, driveway, carpark, shed, attic, spare bedrooms or even yard space. Create a quick and sustainable income stream for you whilst providing a much-needed service to theSydney parkingcommunity. What are you waiting for? Click on at the top of this page, and start space sharing today!We will also be more than happy to help you over the phone. Just give us a call at 1300 500 538
Lease My Space
Gold Coast Univesity Parking