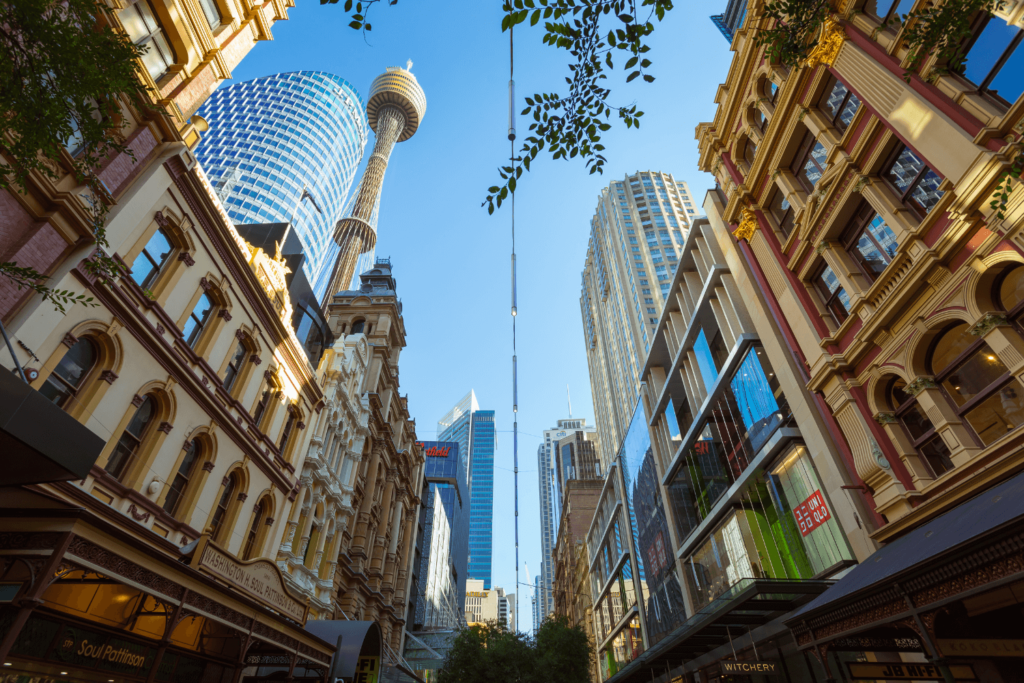 Sydney is undoubtedly an exciting and lively place that is a favorite destination among tourists from all over the world.  Aside from its glittering beaches, other famous sites include the Opera House and the Harbour Bridge.  Whilst it is not the capital of Australia, it can be said that Sydney is the country's most popular and well-known city, especially after having hosted the 2000 Summer Olympics.
According to estimates by the Bureau of Statistics, Australia is home to a population of 5.3 million people, in addition to tourists and other transients.  This accounts for roughly 21% of Australia's total population, which is approximately 25.4 million.
Living in a bustling metropolis like Sydney has its pros and cons for its regular commuters. On the positive side, there are existing and integrated mass transport network systems that carry thousands of passengers daily from one side of Sydney to another in and around the CBD. There are trains, buses, and ferry systems operated by both the government and the private sectors; thus, public transport is highly useful even to those who own cars or private vehicles. For the majority of Sydney residents, a typical commute to work consists of driving to the outskirts of the city and then taking public transport for the remainder of the journey.
However, as easy as this may sound, parking can at times be a problem. Locating and accessing a convenient and secure parking space for your cars can be a struggle. Nonetheless, as alarming as this appears to be, there are available solutions to parking issues in the city.
Living and Working in Sydney
Business and industry-wise, Sydney is in Australia's top ranks. 90% of international banking institutions operating in Australia like HSBC and Citibank maintain their headquarters in Sydney, making it the country's financial hub. Besides financial services, there are other industries such as manufacturing, digital technology, business consultancy and tourism that largely contribute to the city's robust economic activities. 
In addition to local companies, the regional headquarters of around 600 blue chip local and multinational companies in the Asia-Pacific and Australian regions are located here.  Because of this, it is able to contribute to approximately 5% of Australia's total GDP. Not to mention, according to Adzuna there are currently more than 20,000 jobs in Sydney from top tier companies such as Macquarie Group, Westpac Group and Sydney's Local Health District. 73% of those jobs are currently permanent and more than 92% are full-time. The average salary in Sydney is currently estimated to be over $100,000, explaining one of the reasons why it's such a desirable city to live in. Thus, Sydney can easily be the dream city for you, especially if you aspire to grow professionally and advance in your chosen career.  
With a vast workforce and large population, it is understandable that the government and business enterprises work hard to provide members of the public with not only adequate but secure parking zones and spaces. Sydney is able to do that and whilst it isn't perfect, it is nonetheless able to implement and manage a working parking system that may be suitable to your needs.
Parking for Commuters
In any place in the world, having your own car is a favoured asset, especially when you have to make frequent, albeit short trips such as going to and from your school, workplace, or just running errands. It allows you to travel from place to place at your convenience.
However, vehicles are more of a necessary evil, especially if you live or work in a big city such as Sydney.  Whilst driving is a breeze in the suburbs, it becomes a different story once you get closer or into the inner and busier districts like the Sydney CBD, as parking can sometimes become tricky and challenging.
Guide to Parking in Sydney
In Sydney, commuters enjoy a wide range of parking choices, depending on their need and preference. There are parking services and providers that are easily accessible to you.
Car parks
Primarily, the city operates two parking stations: the Goulburn Street Car Park located near the Central Station, and The King's Cross Car Park. Permanent parking is available at discounted rates for hybrid vehicles in both car park stations.
Resident Parking in North Sydney
If you live within the designated zones in North Sydney, you are able to use the residential parking.  The number of entitlements is dependent on the number of properties and available parking spaces within the respective zones.  If off-street parking exists, then the number of parking spaces available within the area is reduced. As long as you are able to meet the eligibility requirements, you and your family or housemates may share the resident parking permit, but only one of your vehicles may be parked in the designated or nominated parking zone at a time.  Your resident permit can be renewed annually, from February to April of each year. If you have a resident permit, you are also exempt from paying metered or ticketed parking within your area. A full year's rate may cost you $50 whilst quarterly payments are at $13.
Parking in Central Sydney
Parking meter rates vary by demand and are categorised as high, medium, and low. Based on traffic studies, there are high demands in the North Sydney CBD and Alfred Street South (Fitzroy Street to the Harbor Bridge).  On the other hand, medium demand is observed in the North Sydney CBD shoulder area, Crow's Nest, St Leonard's, Milsons Point, and Kirribilli areas.  The lowest demand is seen in the less densely populated areas.
The acceptable modes of payment are coins, credit cards (Visa and Mastercard), and mobile apps.
As of July 2017, the following rates are applicable:
Charges are pro-rated for less than an hour parking.
You should also be aware of some rules and guidelines in using parking meters.  It is advisable that you always check parking signs before using them. Street signs may be prioritised over the information on the meters. Examples are road closures or special events that take place in the area.
Parking at Macquarie Centre
Macquarie Centre offers free parking for the first three hours (first one hour for Express Car Park).  On the other hand, pay parking offers about 5,000 spaces, including spaces for parents with prams.  These are accessed through the Express Car Park and on Level 1 and 2 of the multi-deck and twin-deck car parks. Access for disabled parking are also found near all entrances.
A car's entry is captured and recorded by a car recognition system, which also assigns the time of entry. Should a car exit then re-enter within an hour, additional charges will apply to the total duration of the stay, ie. from the first recorded time of entry. Rates from one hour (for Express Car Park) and from three hours to other parking spaces range from $6 to a maximum of $45 for 7 ½ hours or more. If you lose your parking ticket, you will then be charged the maximum rate of $45/hour.
Parking is free from 7 pm onwards. However, if you parked before 7 pm (6:59 pm) and stay beyond three hours, you will be charged the applicable rates. If you are visiting Event Cinemas, make sure to validate your ticket either on entry or upon leaving to avoid high parking fees.
Aside from the city parking mentioned earlier, there are also other commercial parking space providers such as Secure, Wilsons, and All Care Storage, which can respond to your parking needs. Parkhound offers some day parking 5 minutes from the Shopping Centre and University, with rates from $7.65.  Spacer, on the other hand, offers long-term stay options providing not only parking slots at your convenience and at affordable pricing, but also opportunities to rent out your free spaces for storage or parking services.
Final Thoughts
If you own a car or have access to a vehicle in Sydney, knowing about available parking is essential for travelling around the city without hassle.  Parking solutions are provided by both the city councils and private entities.  
If you have available space at your place (e.g., garage, storage rooms) that you rarely use, why not rent it out?  At Spacer, we provide you with bright ideas on how you can earn income on the side from renting out your free spaces.  Declutter and organise your home, and you will be surprised at how much space can become available to accommodate renters, allowing you to earn handy passive income.